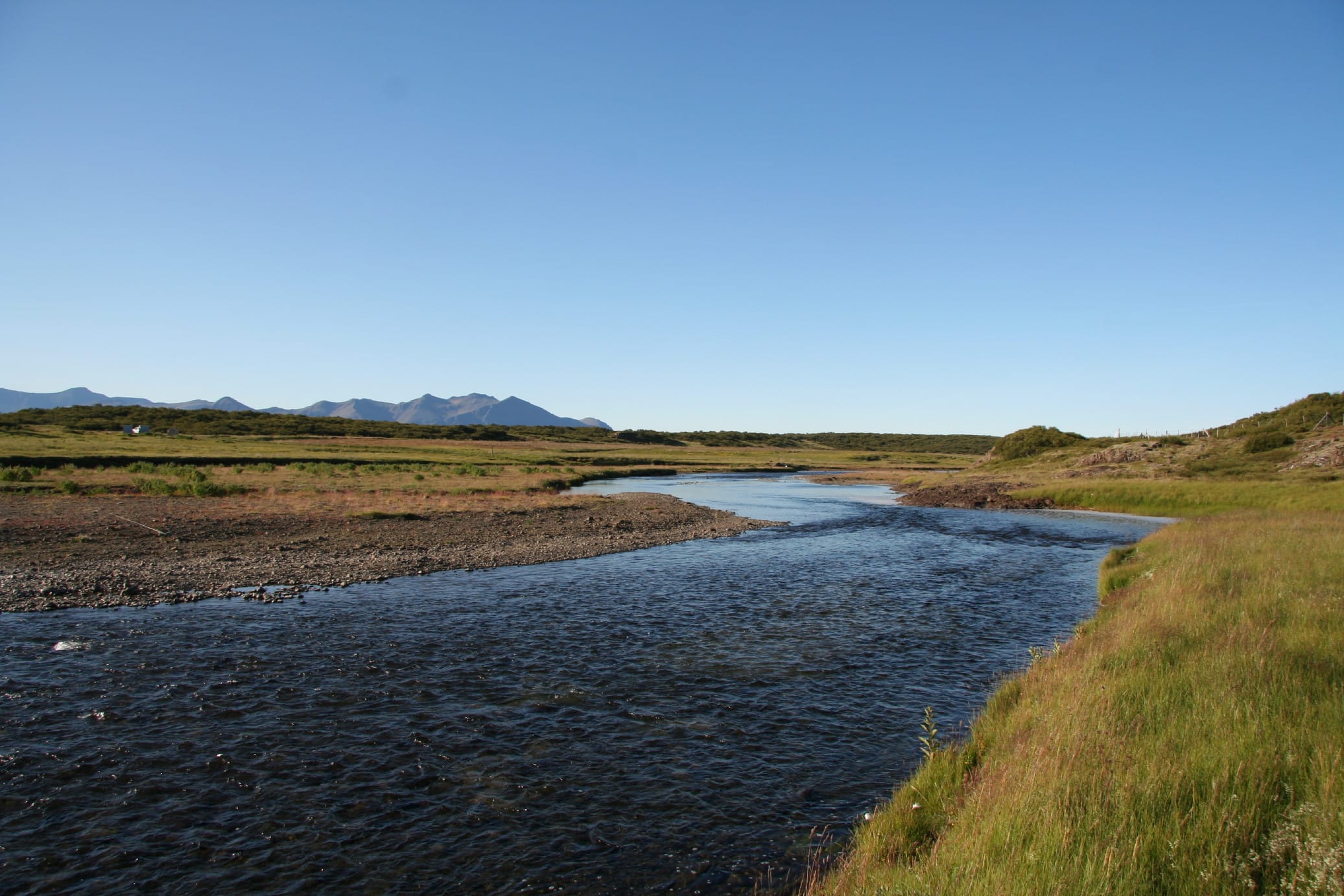 Having experienced low water conditions in July last season at Langá I was somewhat horrified, on arrival this year, to see the even lower level of water in the river. I was quietly thinking to myself "what on earth do the twelve guests think I have brought them to?" Well I need not have worried as the river was stuffed full of fresh fish. In fact the run of fish was deemed to be 40% higher than last season. The weather was more akin to Majorca than Iceland and, at one stage, in the shallows the water temperature rose to 20 degrees C. Guests all said "if this was Scotland we would all be on the Golf course and only going out at dusk"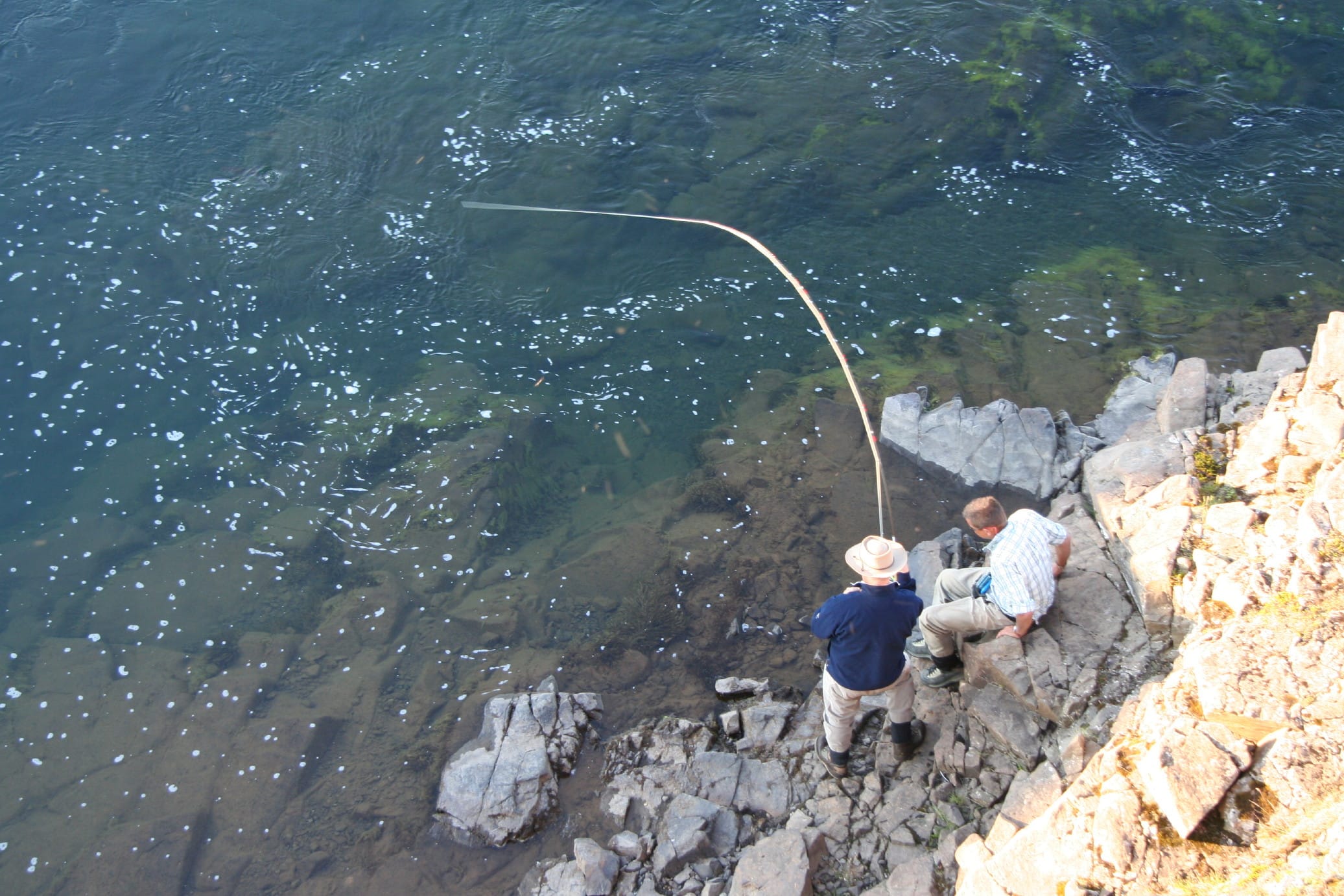 Well Iceland is different and the fish were very obliging and took in the brightest of conditions. We were all amazed at how small a fly they would take: a large number were taken on size 18s and tiny hitched tubes with a number also falling to micro cone heads. The middle beat fished best followed by the lower section; especially after a high tide. Indeed a number of salmon (and a couple of seatrout) were caught in saltwater). A large percentage still had sea lice on and were extremely sporting on light tackle. Those fish that had made it to the top beat were to be found in deep holes with many having already made a dash for the lake in the headwaters.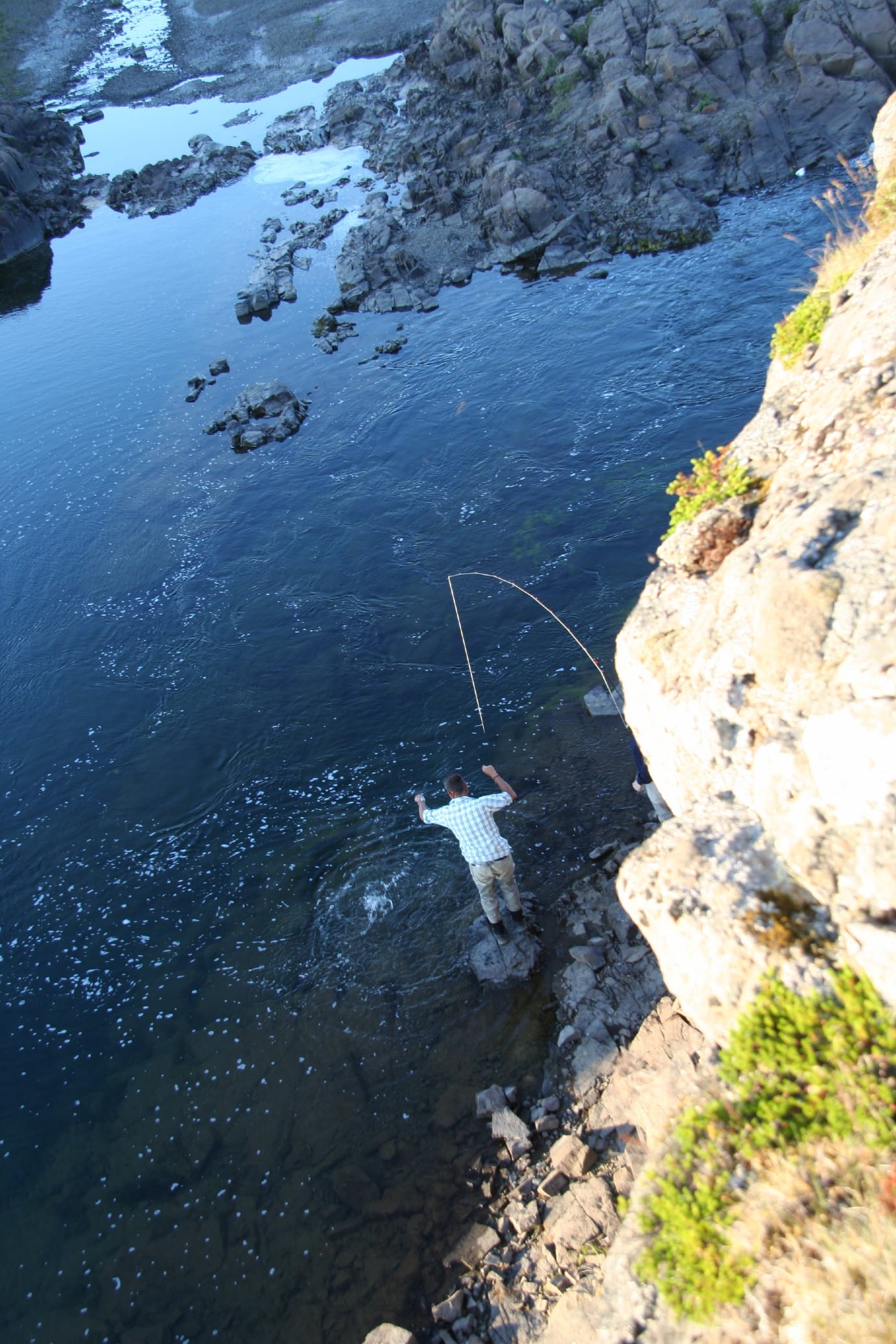 The lake tends to keep the Langa topped up with water through the season. However there had been little snow last winter so water was not so plentiful but still better than many neighbouring rivers which were definitely suffering in the adverse conditions. I was hoping for an average of 15 fish per rod for the week given reasonable conditions so we were all thrilled to have averaged 13 in ultra low water totaling 104 fish for the group. Most rods lost a similar number so there was plenty of action. I am looking forward to a week of medium water with overcast skies – that could be truly awesome! Four of us had been before and our average catch for the two years is 14.5 which is pretty respectable for poor coditions.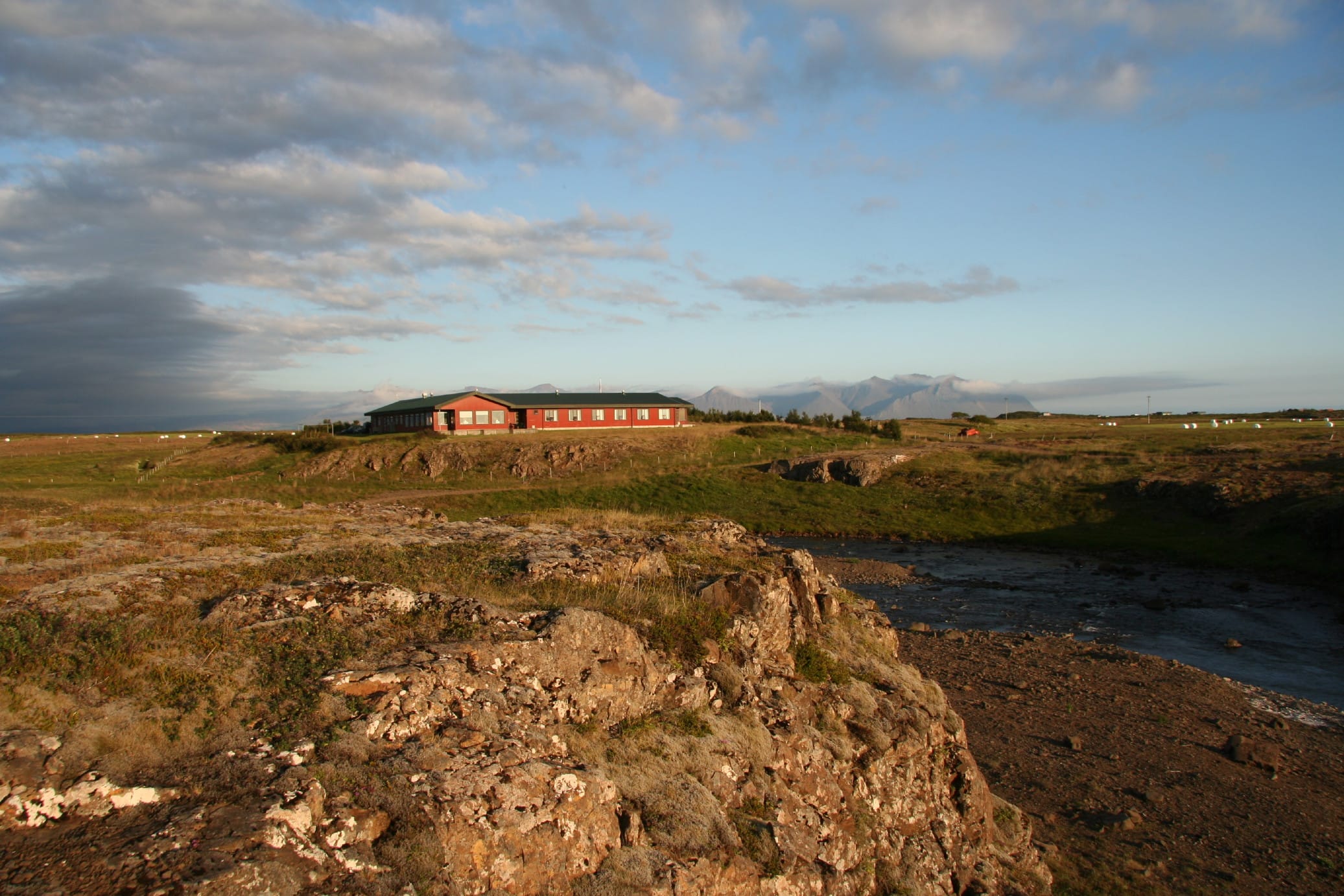 Iceland is not just about the fishing! The Langá Lodge, although architecturally no beauty, is most comfortable with twin bedrooms (single occupancy) with their own en suite facilities. The sitting room overlooks the river with stunning views of a glacier and hills to the North West. The staff were charming and highly attentive to our needs. The Chef was sensational and our well travelled group felt he provided the best food of any sporting Lodge that any of us had ever been to!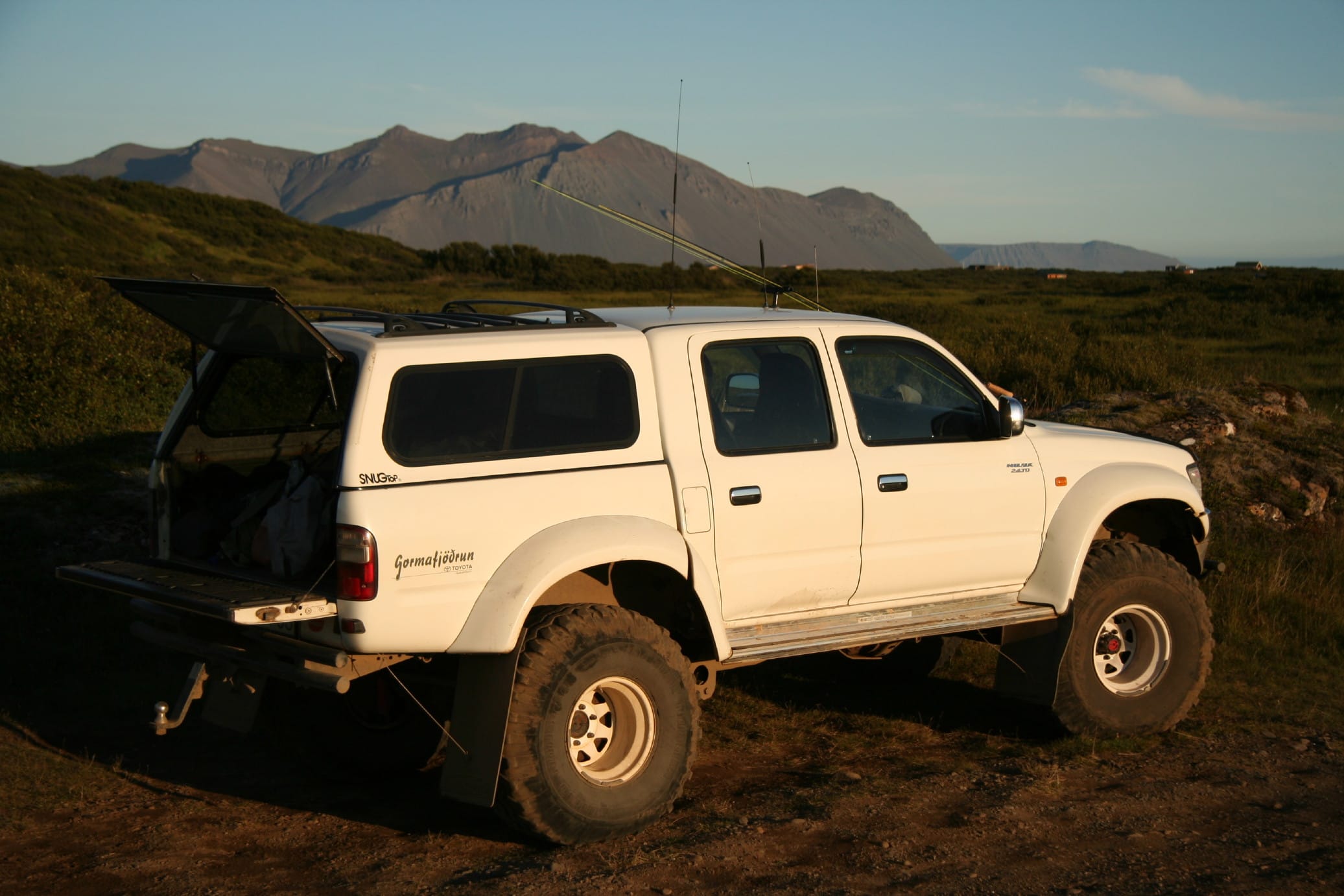 The bird and wildlife were plentiful with arctic foxes and mink spotted along with merlins, golden plover, skua, ringed plover, drumming snipe, whimbrel and bar-tailed godwit to name but a few!
A big thank you to the proprietors, staff and guides of SVFR – we will be back!"