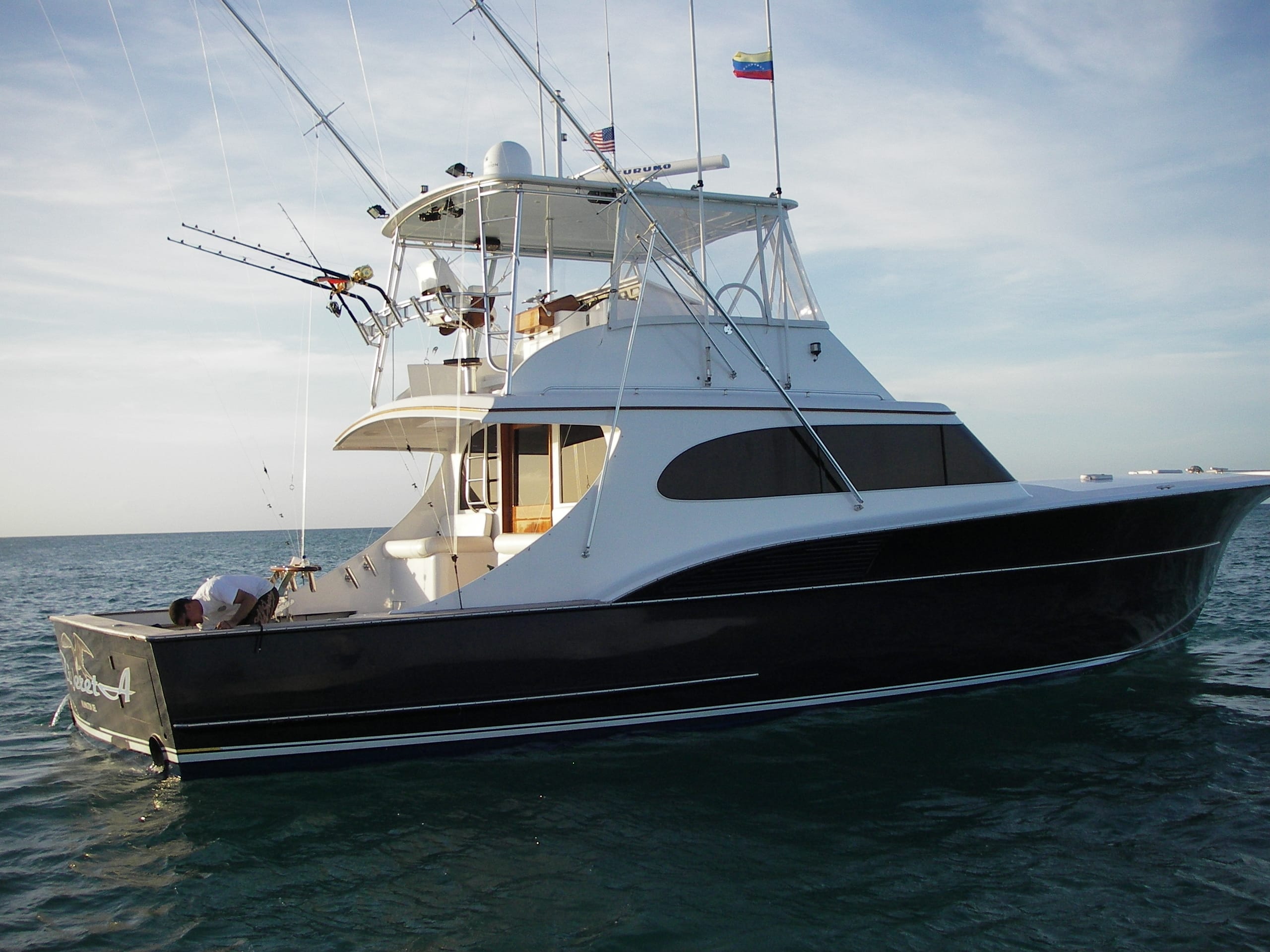 The 54' "Tijareta" left La Guaira early on the Thursday morning with four of us on board bound for Las Aves, a small pair of islands 95 nautical miles off the coast of Venezuela. The crossing was to take us a little over six hours, and the weather was less than good. Eight to ten foot swells threw us around a little. Finally after a few were quite sea sick the intrepid party of explorers managed to arrive on these deserted islands to see what could be found there.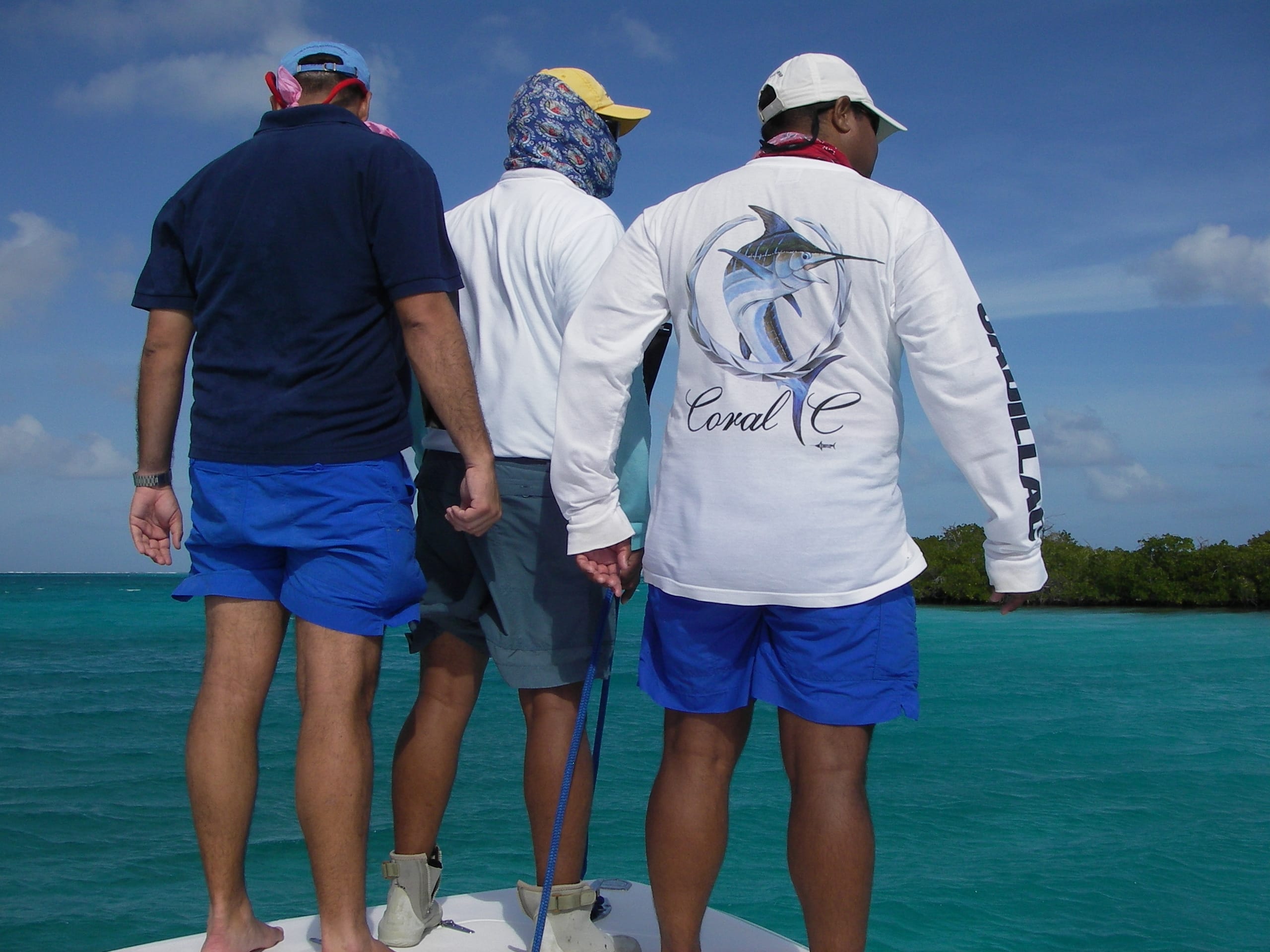 Ian Hodge, Rick Scott, Owen  Jones and I were joined by Chris Yrazabel from our operations on Los Roques along with two of his guides, Callito and Efren. The guides came over from Los Roques with Alejandro, the owner of the new offshore boat that we are using from Los Roques. This 36' Contender is stunning and kitted out to the gunnels and was the perfect vessel for moving us around the various flats and islands.
The first afternoon we found some lovely open flats, very much like some of the flats on Los Roques that we waded line abreast Seychelles style. Unfortunately we saw very little, and it always difficult in these situations to know the difference between lack of fish or wrong state of the tide. A few hours later we found ourselves walking the beaches, and this time we found some good sized bones chewing minnows along the edge. Rick hooked up the first, but got bust up on the coral, and almost immediately Owen also hooked up. After filming the fight it too parted company. I wandered a little further up and saw a small pod of large bonefish headed in my direction and managed to punch a line into the wind to be rewarded with a lovely fish of about 5 lbs. These fish were voracious and competed to eat the fly. It is unlikely they had ever seen a fly fisherman or a fly.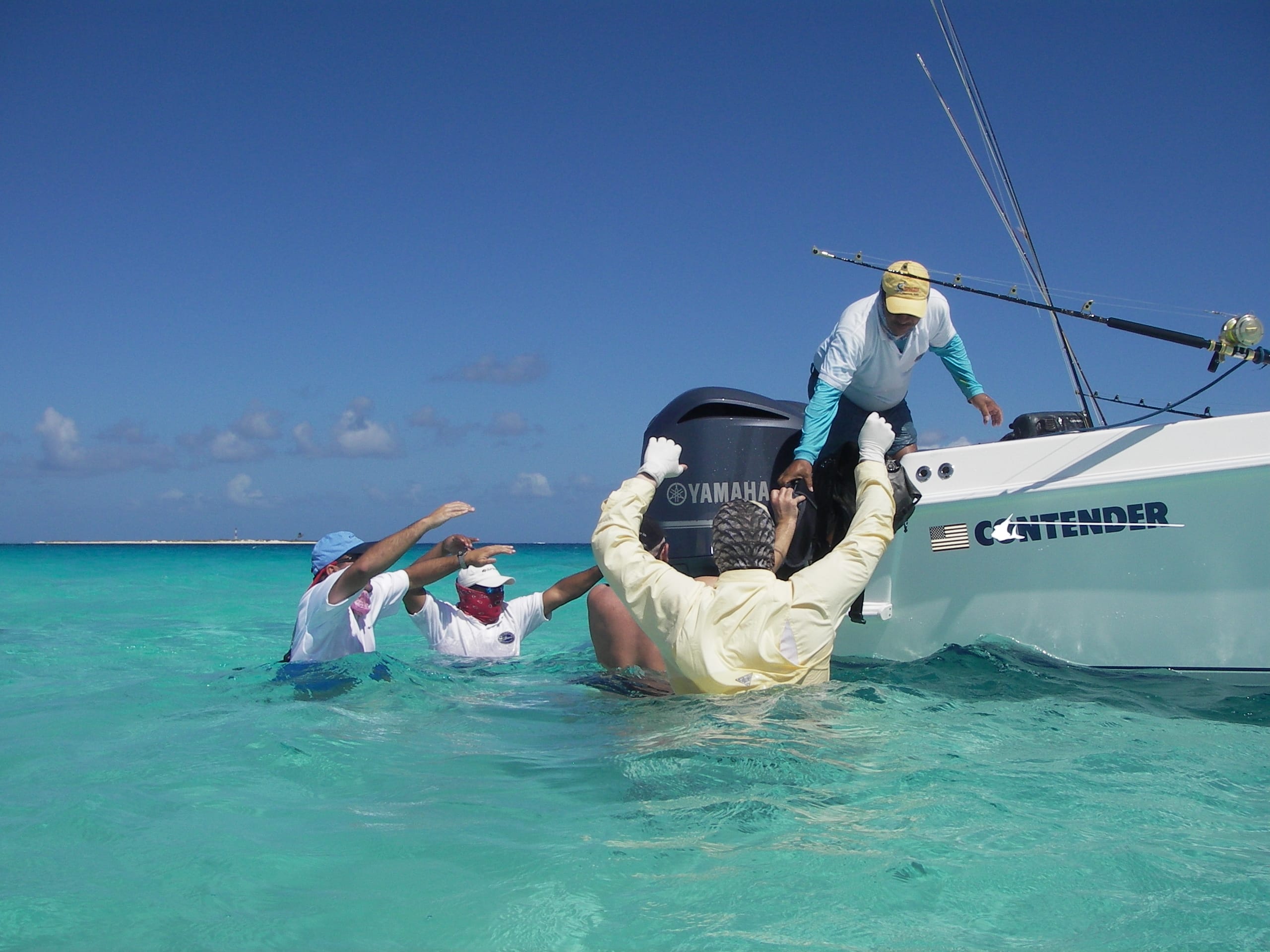 The following morning brought calm weather along with clear skies that removed most of the memories of the crossing and allowed us to head off to the four or five small island surrounding the main island of Las Aves to investigate. We waded many of the coral ocean flats here but did not see many fish apart from the odd Jack that proved good sport on an 8 weight. Finally we came round the corner of one stunning sandy beach and found 1000 – 2000 fish feeding  there. There were at least three instances of triple hook ups and we found a good number of small Pompano mixed in. So this was where the fish were hiding!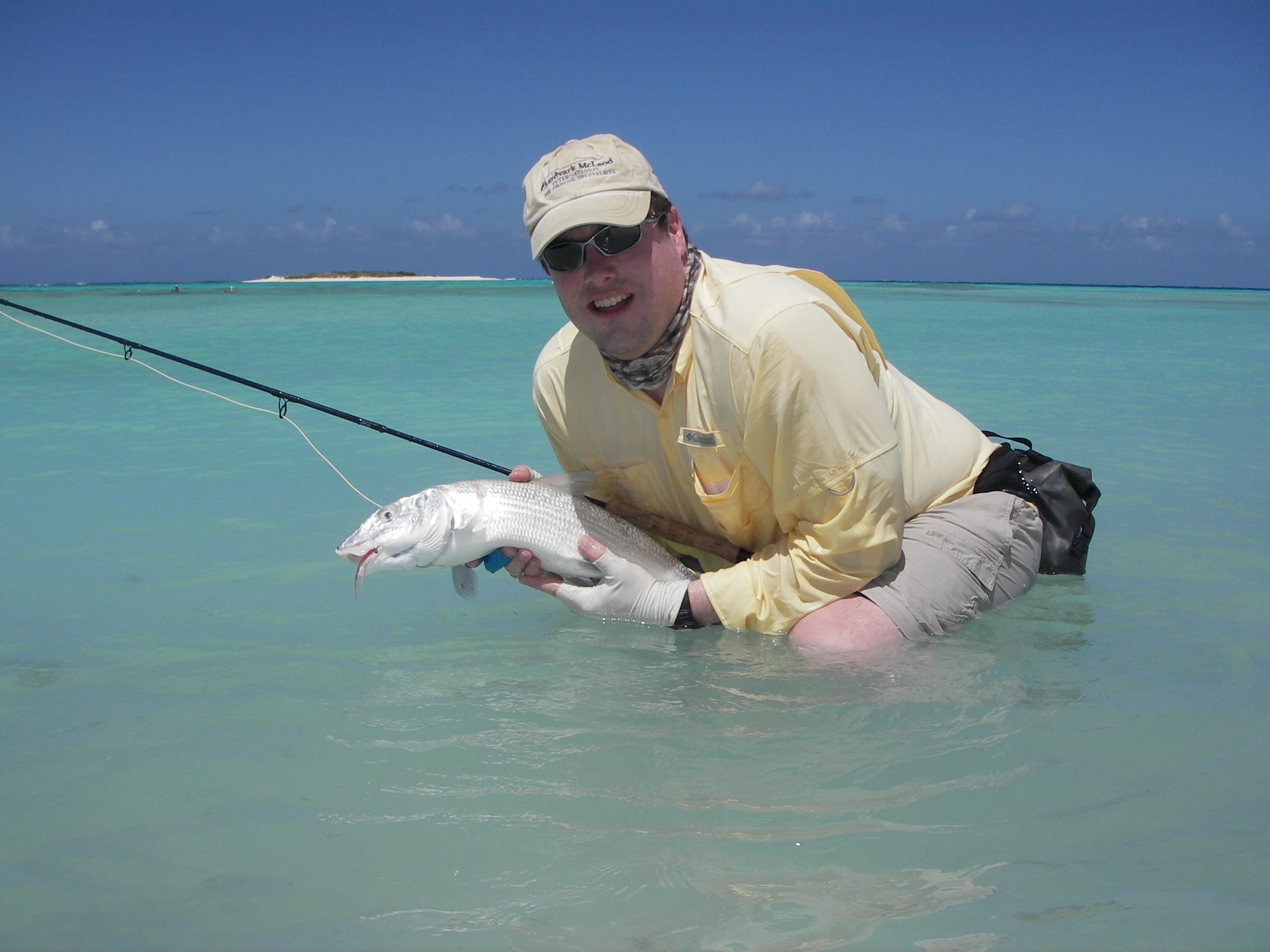 All in all this island of Las Aves has some very interesting fishing possibilities and I am excited about the prospects of it being an ad on to our operations in Los Roques, but I would have liked to spend more time there to investigate these flats and beaches at different tide phases. It is always difficult to tell the nature of a fishery with so little time. Unfortunately we did not have enough time to fish the other main island so a return visit will be necessary. We also hit a couple of great Wahoo heading back to the boat for the night.