It's been a great week for bones, with good GT and trigger action too. Here's the fishing news from the end of April from the Alphonse Island Fishing Company.
The bonefish are always plentiful on St. Francois, and this week was no different. Although the south easterly has started to gain consistency, the sun is still shining and the water is still crisp.
Bones were the star of the show this week, especially for John Pawson, a first-time visitor to the atoll who racked up around 200 bonefish in his five days of fishing on St. Francois. Most of the anglers were set on targeting more difficult species but struggled to get the fish to stick. There were quite a few big fish lost this week, a prime example of why one should take advantage of this world-class bone fishery before pursuing the more tricky species. Fishing to the tides and the conditions is the best way to make the most of your stay and the fishing guides will be sure to take care of this for you.
The GTs and triggers were easy to find and mostly on the coral fingers, but proved tricky to catch. Most of the geets seen were in rat packs and seemed to have other ideas about eating flies this week. Only two GTs were brought in, with a couple hooked and lost. On the other hand, the triggers were quite happy to eat but true to their nature, unfortunately, none were landed.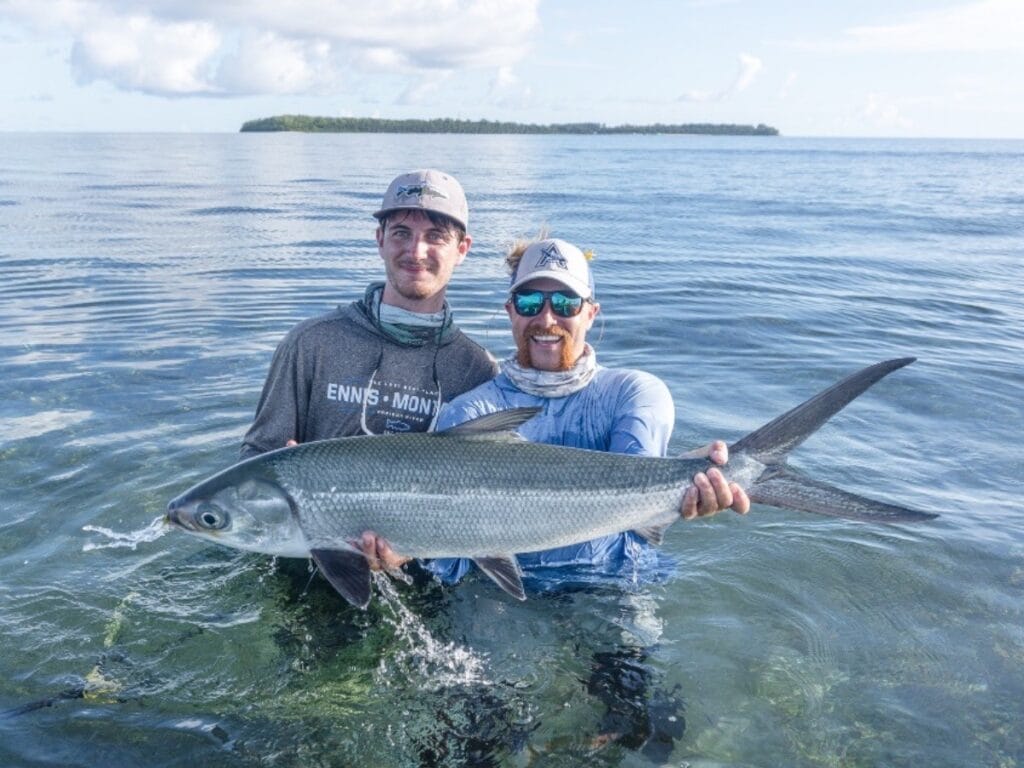 Laurent and his wife, Catherine, both managed to catch milkfish on the flats on their first morning out. Laurent is a regular at Alphonse and has caught many milks before, but this was Catherine's first. Well done to the awesome couple on their epic double milkfish day.
If you would like more information and availability on Alphonse Island, please contact Charlotte Chilcott or Peter McLeod or call us on +44 1980 847389. Alternatively click HERE if you would like us to contact you.