We are delighted to announce that the consultants of the Latin American Fishing Company will be joining Aardvark McLeod. The company will continue to trade under its own name but will now operate under our bond and administration will be handled within our offices. Nick Palliser, Gordon Richmond and Peter Gibson will be welcome addition to the team and bring an incredible depth of knowledge of this area.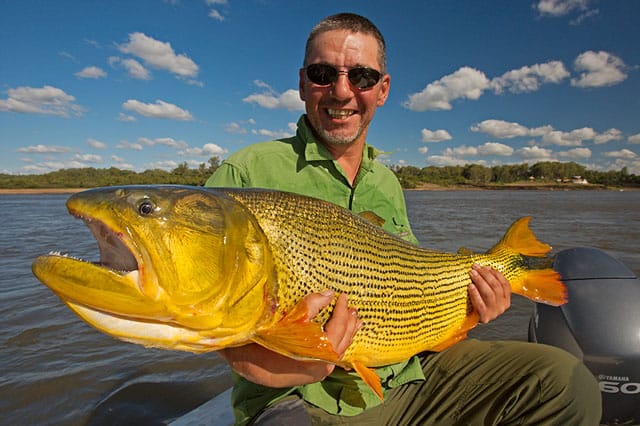 One of the most exciting new products we are now hitting the market with is Dorado fishing in Bolivia where it is possible to sight cast at Dorado up to 40lbs in clear rivers… In this particular area there are also the very rare silver Dorado present..  It is ideally suited to single handed rod fishing. For a sneak preview of this operation please see below:
Also in the portfolio is the fantastic Irigoyen River in Southern TDF. A bit different to Rio Grande this river is smaller and more intimate, and has trees! For more information please have a look at the Irigoyen page of the Latin American Fishing Company's website .