Lesotho; in pursuit of yellowfish, brown trout and rainbow trout
The Makhangoa Community Camp and Bokong fishery has, over the past 4 seasons, become a bucket list destination for local and international fly fishermen alike. Not only due to the world class sight fishing and guiding, but also largely due the incredible success of the Makhangoa Community benefaction programs and conservation projects the camp supports.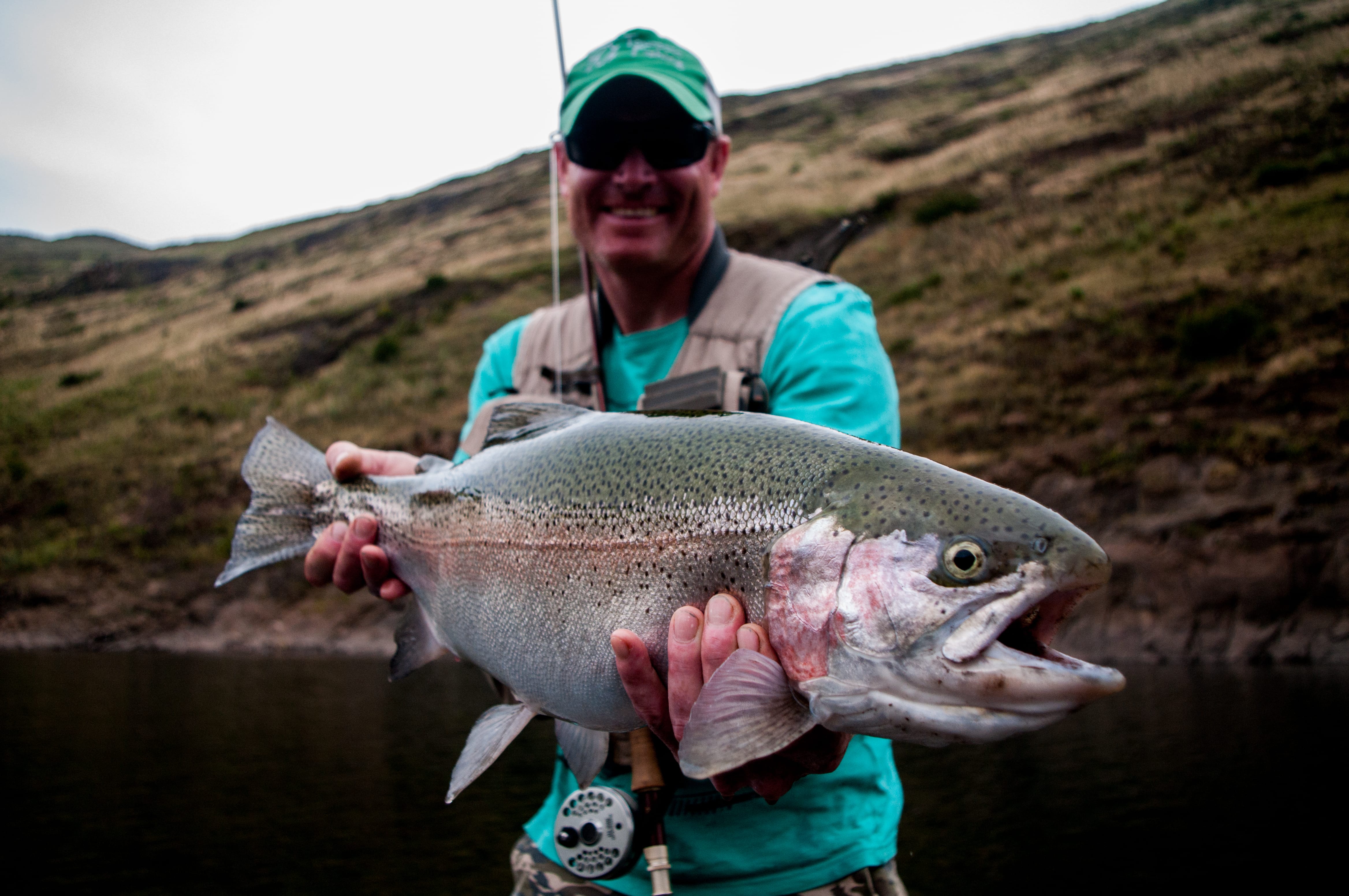 With over 80% of MCC guests being return guests, visitors to the MCC leave with a tangible connection to the fishery, the environment, and the community. The lodge offers a maximum of 6 rods (8 if all one group) exclusive access to the Bokong River through the Makhangoa Community Camp and associated Fishery Management Plan. All fly fishing is strictly catch and release on a beat rotation system. This is a first of the kind conservation and fly fishing community operation in Lesotho and it ensures all guests to the lodge experience world class fishing, while the community and environment benefit through anglers staying at the lodge though various beneficiation and conservation projects.
We would love to have you visit and fish with us this coming season. Allowing you the chance to experience this destination, enjoy sight fishing of the highest standards, and feel extra good in the knowledge that your passion for fly fishing is making a real difference to the community and the environment, where it is needed most.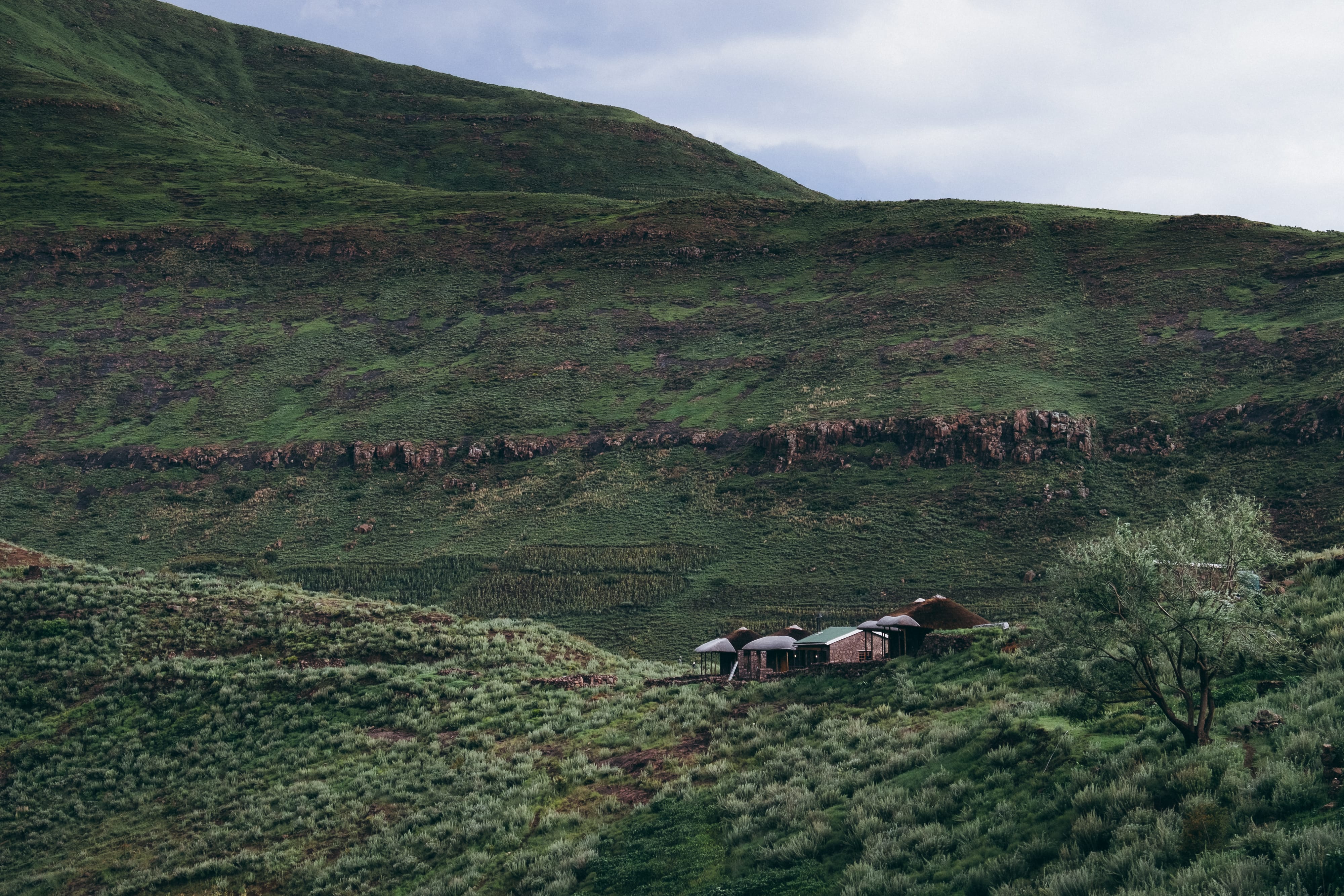 Prime River Season – guided and fully catered yellowfish & trout season
(1 November to 31 March 2018)
The season runs from November through to late March and the focus is on sight fishing for yellowfish and trout in the Bokong River, almost exclusively with dry fly. This is arguably one of the finest fresh water fly fishing experiences in Africa, and on par with many top international destinations. This trip is fully catered and fully guided by our team of professional guides.We keep groups to a maximum of 6 rods for this prime river season but can increase it to 8 rods for an intact party.
DATES AVAILABLE FOR THE 2017/18
20 – 24 November 2017 x 1 rod
10 – 18 December 2017 x 5 rods
18 – 21 December 2017 x 6 rods (currently held)
1 – 9 February 2018 x 6 rods
9 – 15 February 2018 x 4 rods (currently held)
19 – 22 February 2018 x 6 rods
25 February– 4 March 18 x 4 rods
4 – 7 March 2018 x 6 rods
11 – 15 March 2018 x 6 rods
18 – 21 March 2018 x 6 rods
28 March – 4 April x 6 rods
12 – 30 April x 6 rods
Costs, per person sharing are Euro 1,045 (3 nights), Euro 1,200 (4 nights), Euro 1,585 (5 nights), Euro 1,890 (6 nights) or Euro 2,180 (7 nights).
Please contact Charlotte Chilcott or call the office on to +44(0)1980 847389 for more details.
Backcountry Trophy Trek
This trips is based out of the Makhangoa Community Camp. Here groups use donkeys and local muleteers, accompanied by a professional guide, to access the far upper reaches of the Bokong River and trophy trout and yellowfish that call these waters their home. Aimed at the skilled angler, who is very fit (first and last day require hikes of at least 18 km) and looking for a unique mountain sight fishing experience. Due to the distance need to reach these beats, this is based on a 7 night package – 1st and last night in camp, with the 5 nights in between trekking.  This is to accommodate the days trekking in and out of the prime areas, as well as the mountain weather which all groups are at the mercy of for the duration of the trip. The fishing is technical (expert fly fishermen only), and based around sight fishing to a low density of trophy fish. This trip is not for anglers after lots of action, but the chance to cast to a couple of trophy fish per day if weather allows.
Trips are scheduled on a per enquiry basis or alternatively you can book onto one of the following set departures which have a minimum of 2 anglers and a maximum of 4 anglers. The cost is Euro 2,200 per person sharing.
Trek 1 : 21 to 28 March 2018
Trek 2 : 4 to 11 April 2018
Please contact Charlotte Chilcott or call the office on to +44(0)1980 847389 for more details.