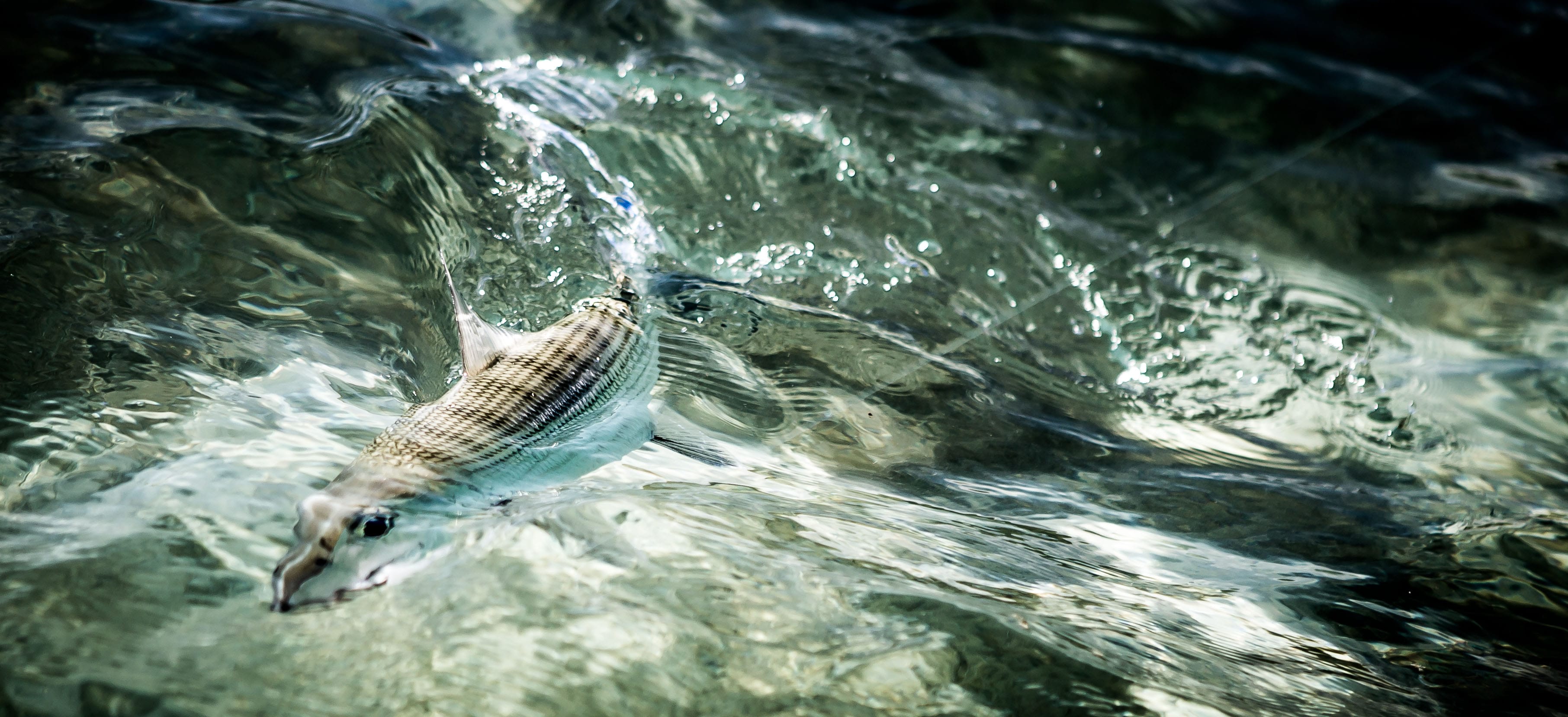 There are few saltwater destinations where large tailing bonefish can be found with such regularity as Los Roques. The diverse archipelago is a bonefisher's paradise from shallow pancake flats to 'as far as the eye can see' sand flats.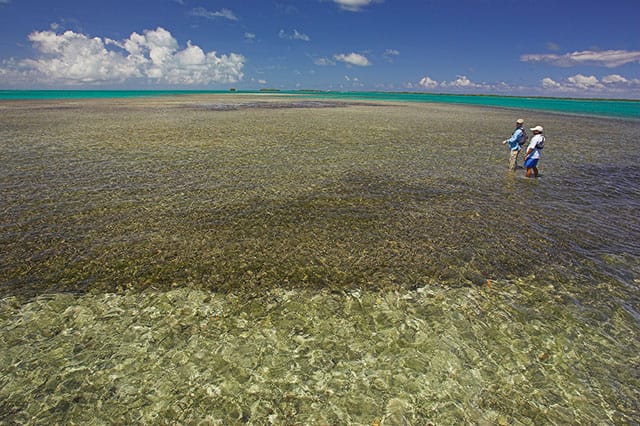 The bonefishing can be likened to dry fly fishing to sighted river trout, the presentation needs to be delicate to result in the ultimate reward. The flats here are a sight fisher's playground with all bonefish feeding activity possible to experience in a day from tailing fish to nervous water and aggressive baitfish eating, it is all here.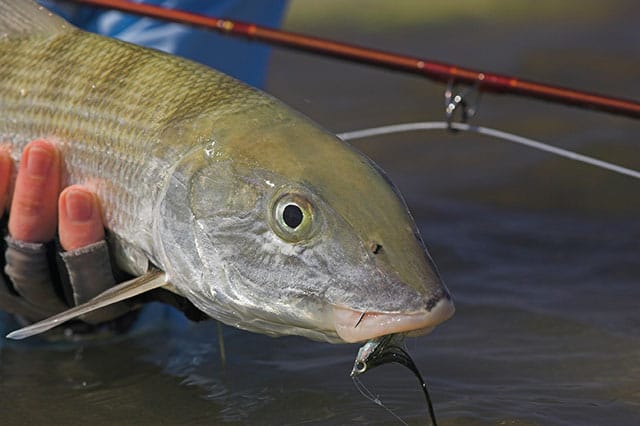 Unlike other Caribbean destinations, Los Roques is predominately a wade fishery. This means that for the majority of your time on the water you are fishing, unlike on a skiff where you have to take it in turns. Therefore more time actually fishing means the higher your chance of hooking, and hopefully landing, one of Los Roques' monster bonefish; known to grow well in excess of 10 lbs.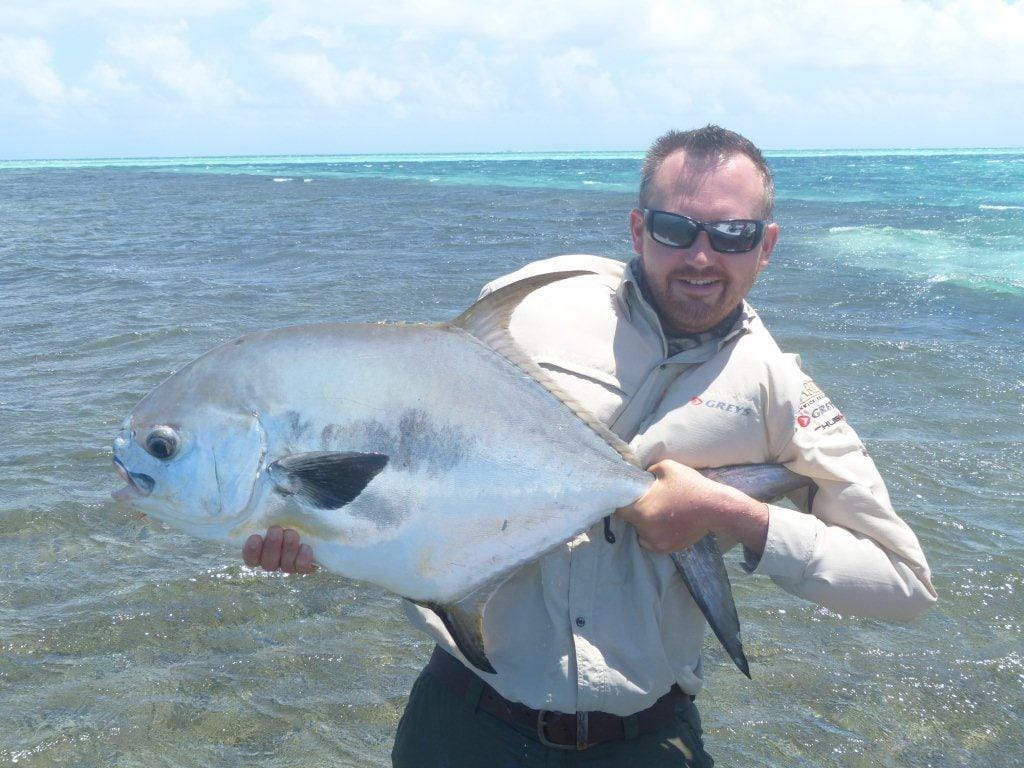 Bonefishing is not the only thing on offer here with a notable rise in permit sightings in 2013 we hope that this facet of the fishery keeps improving. The permit here are not small, typically in excess of 20 and 30 lbs, and they are certainly not stupid but with some determination they are possible to catch. The baby tarpon and snook fishing can provide fantastic sport along mangrove shores in inside lagoons. Large tarpon in excess of 100 lbs can sometimes be seen, particularly in the early mornings.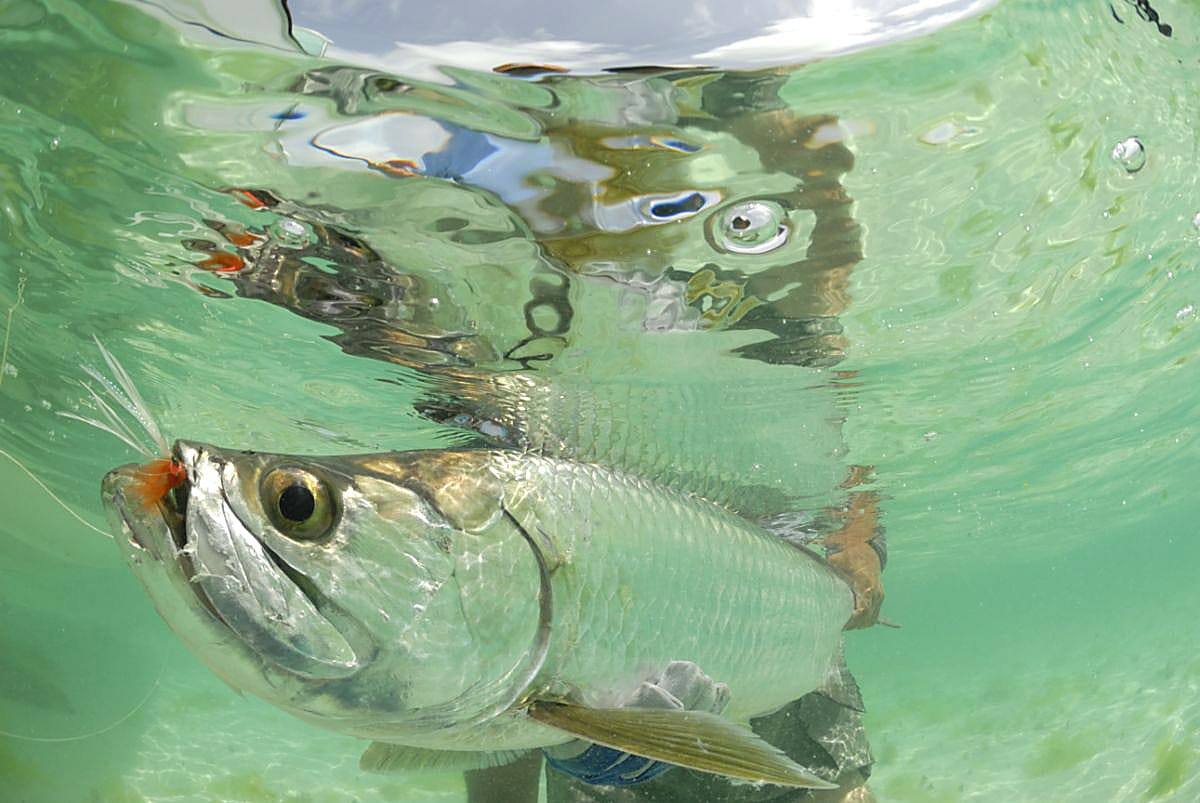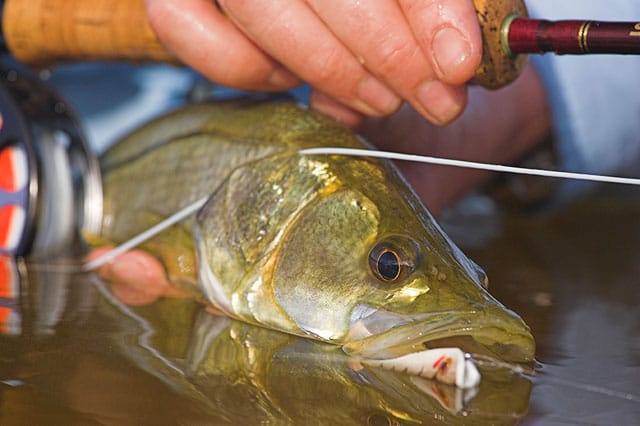 So once you have caught your Grand Slam why not target some of the other species too, large barracuda, jack crevalle, horse eye Jack, triggerfish.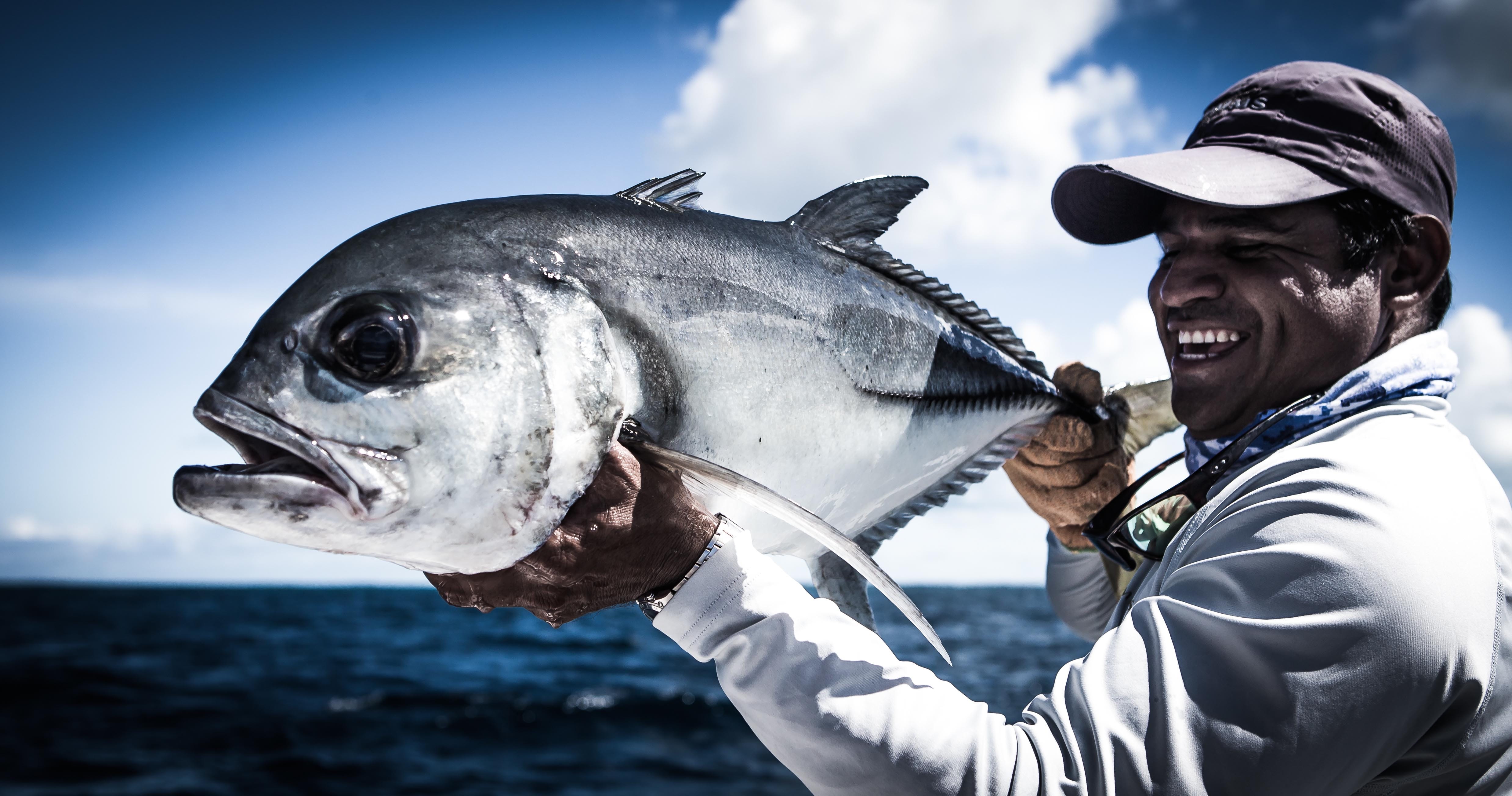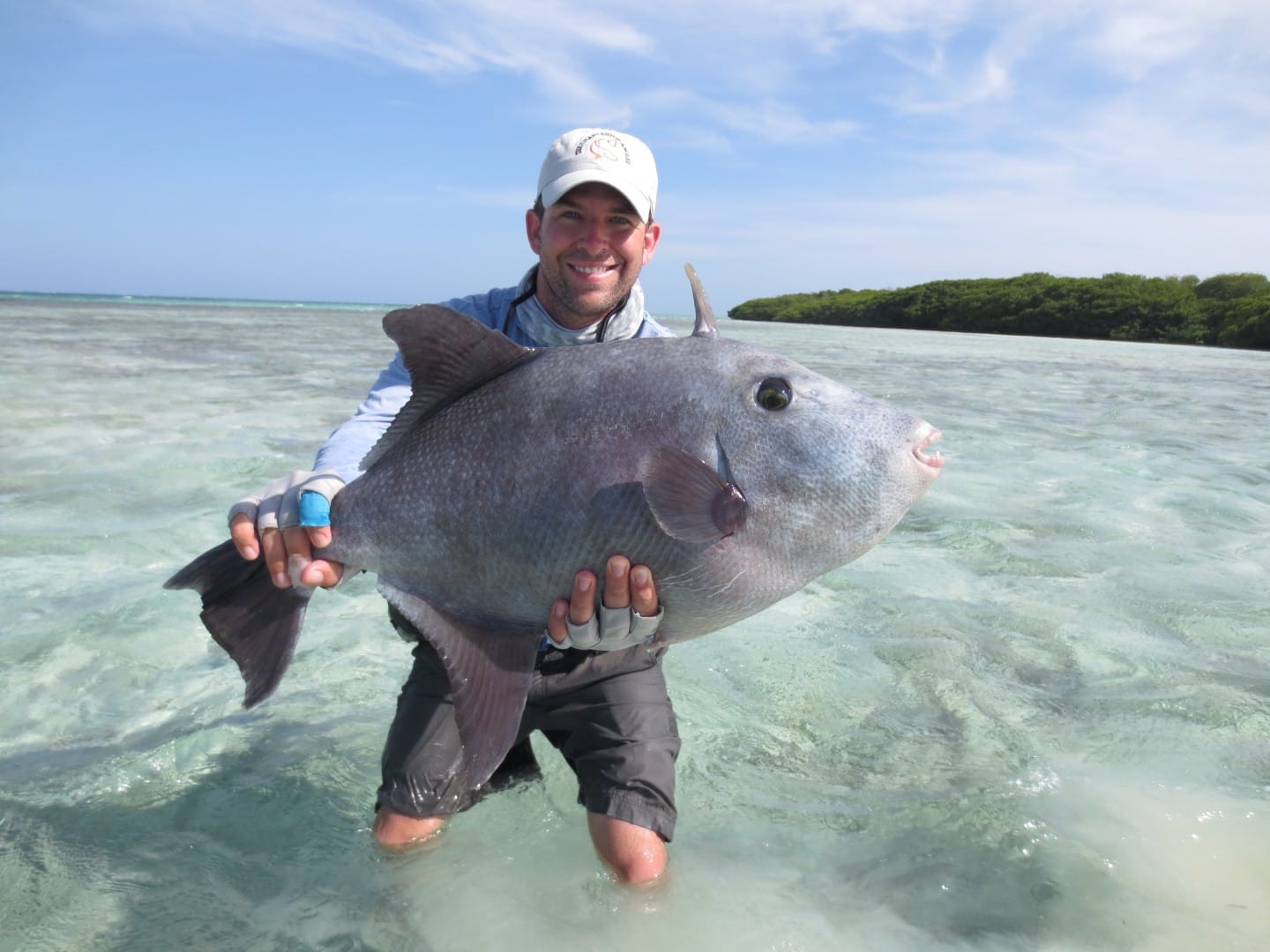 If you are interested in travelling to Los Roques why not join our hosted trip in 2014. For more information contact Alex Jardine or call our office on +44(0)1980 847389.