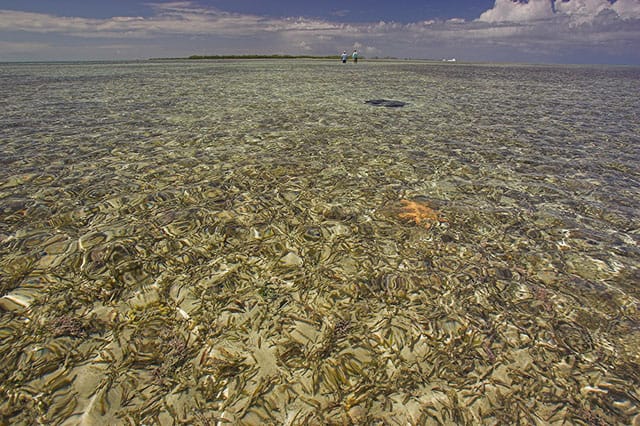 The fishing on Los Roques has started 2014 in the consistent form we know and love, with regular sizeable bonefish being spotted, chased and landed. Some shots have been made at tarpon as well as some of the other species that patrol on and off the flats, including barracuda and jacks.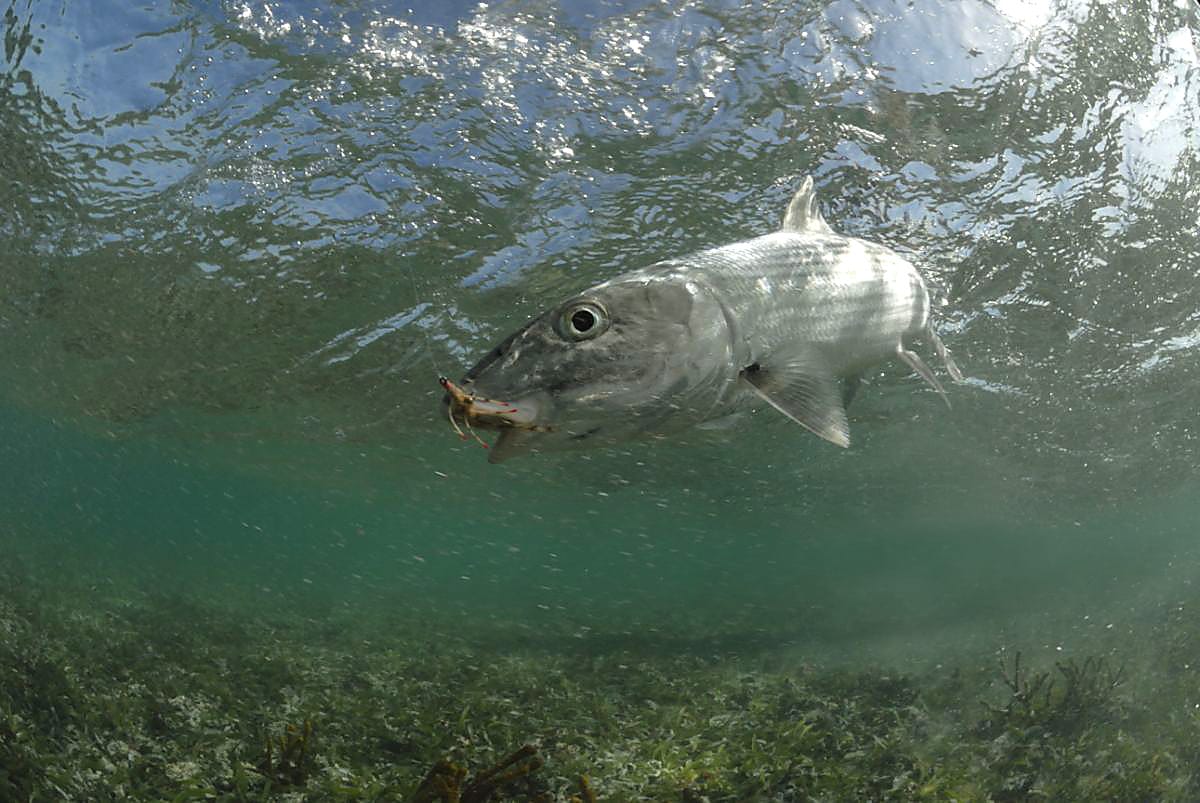 Last week a group of seven anglers fished the archipelago with great success, they landed good numbers of bonefish averaging 5 lbs. Many of the bonefish were between 6 – 8 lbs, and one 10 lbs bonefish was sight-fished and landed on the pancake flats.
One of the anglers hit in to a reasonable tarpon of approximately 60 lbs, it showed its metallic scales with four glorious jumps before being lost. A great sight but a shame to not get a grip 'n' grin shot of the fish and angler.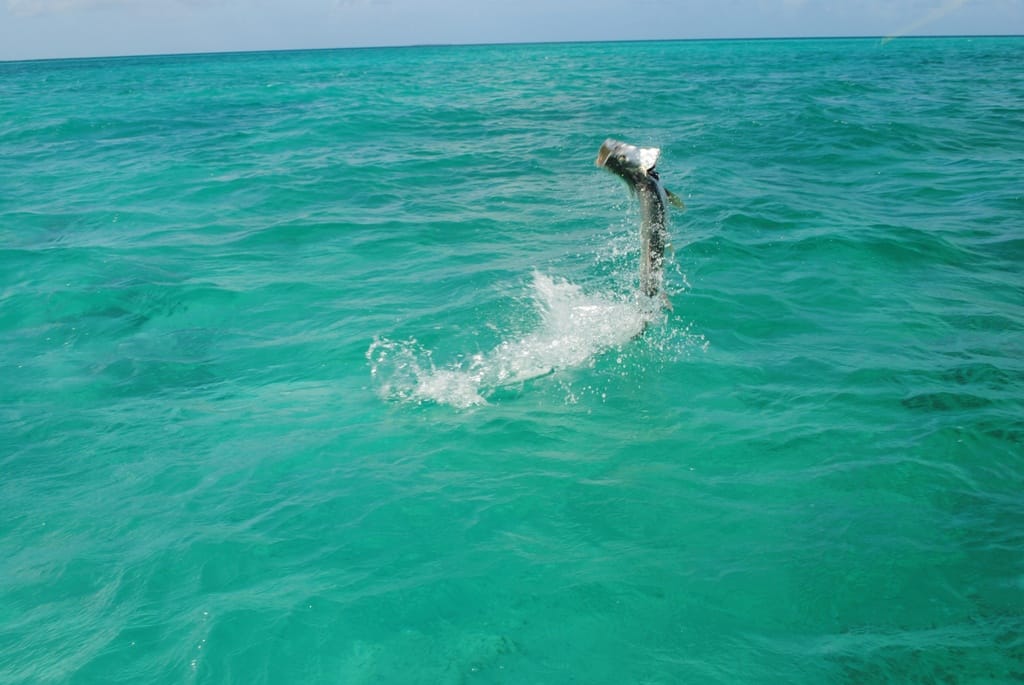 We look forward to bringing more great fishing news from Los Roques throughout 2014. If you would like more information or would be interested in joining our hosted trip to Los Roques please contact Alex Jardine or call +44(0)1980 847389.