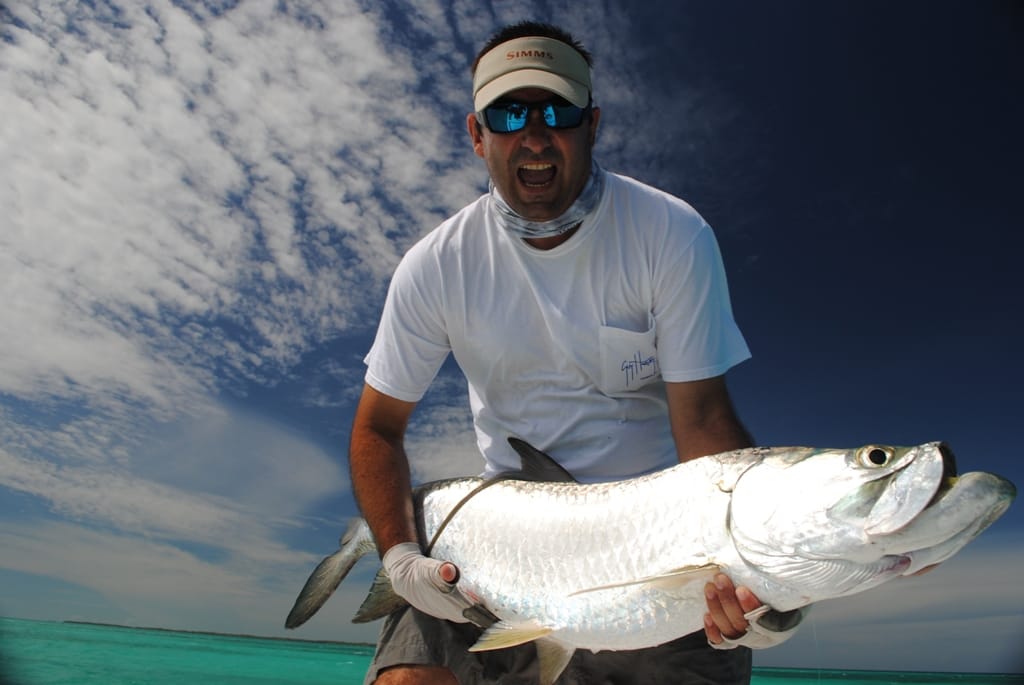 The end of November and through December is a time of year when Chris Yrazabal, Owner and Manager of SightCast, can head out and fish the wonderful flats of Los Roques. Although a quiet time on the flats it is in fact one of Chris' favourite times of the year to be out. Chris says that "this time of the year is for the experienced angler looking for tricky fishing for large permit and there can be great tarpon fishing too".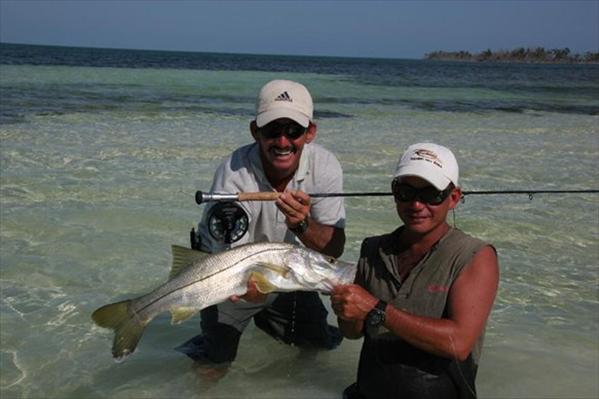 Between the 25th November and the 5th December Chris headed out on the flats, he jumped five large tarpon, landed two jacks and had many long pursuits after large permit. Chris regards permit as "the king of saltwater flats fishing".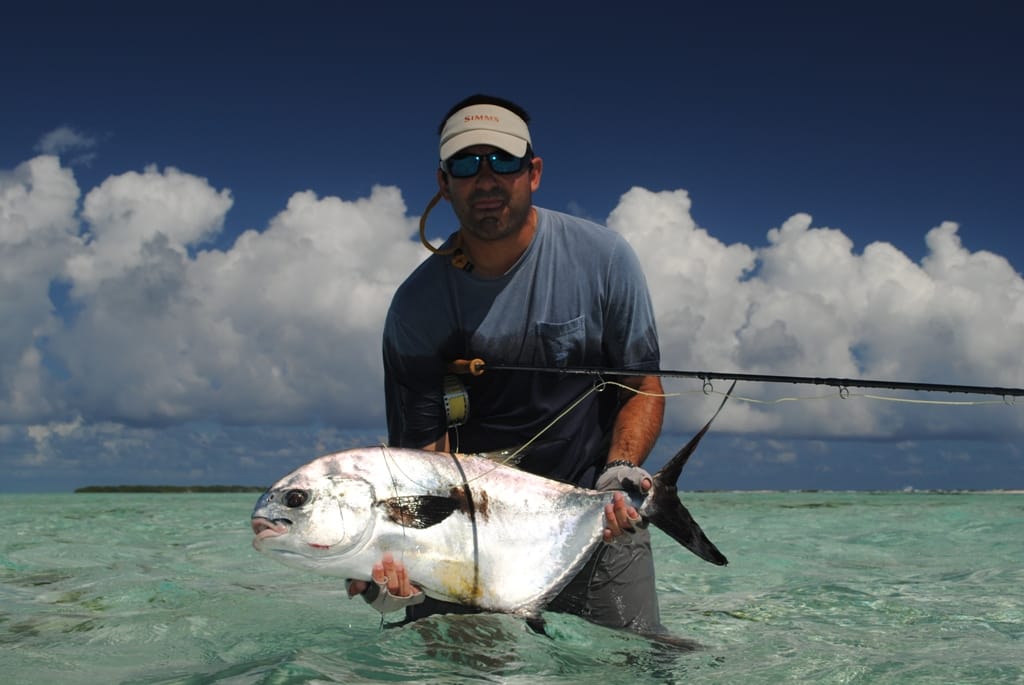 One of Chris' permit pursuits did end in success, he recalls the chase;
"I had prepared for the permit with a 9' #9 Hardy Proaxis, matching floating line and a long 16 foot leader with my favourite size 2 crab pattern attached. It wasn't long before we spotted several fish feeding on one of the ocean-side flats; we followed the fish all over the flat for over an hour waiting for the right time to make a cast. I presented the fly maybe 20 times before he finally noticed my crab pattern being slowly stripped past him. He couldn't resist, accelerating forward and tilting on my fly. Once he was hooked, all hell broke loose and he disappeared off the flat into the blue water. I jumped back into the boat and we raced after him. Stood on the front of the boat we tussled for nearly 50 minutes before I managed to pull the fish back onto the flat where we landed him. I was ecstatic with such a beautiful fish of around 20 lbs."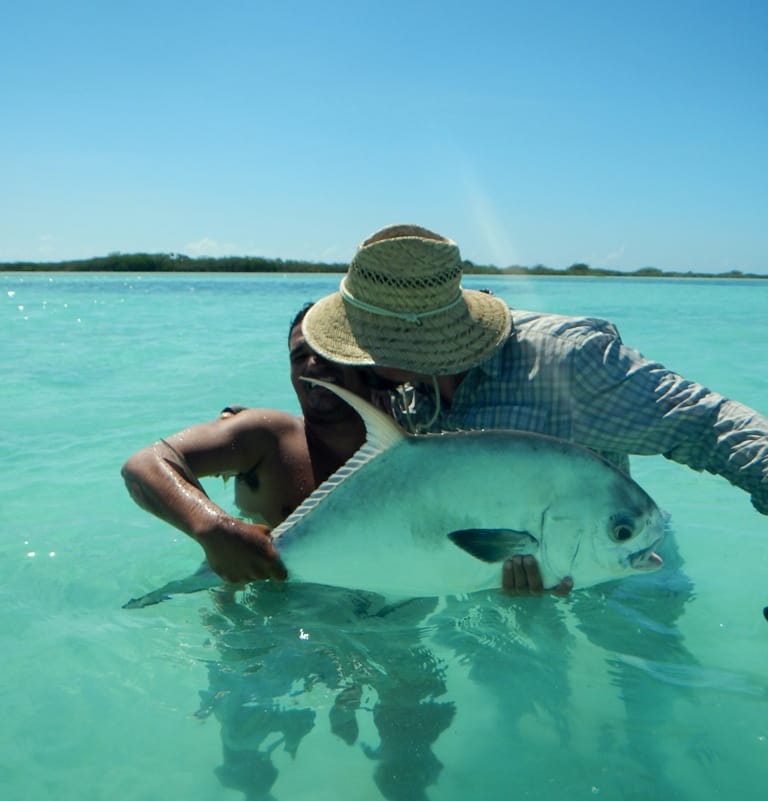 Chris was also Joined by our friends Chad Black and Dustin Kovacvich from Nicholas Dean Outfitters. Chad and Dustin have fished Los Roques on several occasions and, like Chris, they have grown to love this time of year. Although it was only Dustin who managed to land a permit this time round, Chad jokes "maybe I used up all my luck last time when I landed a Los Roques Gand Slam!".  They also had numerous permit chases and were also amongst the super aggressive jacks.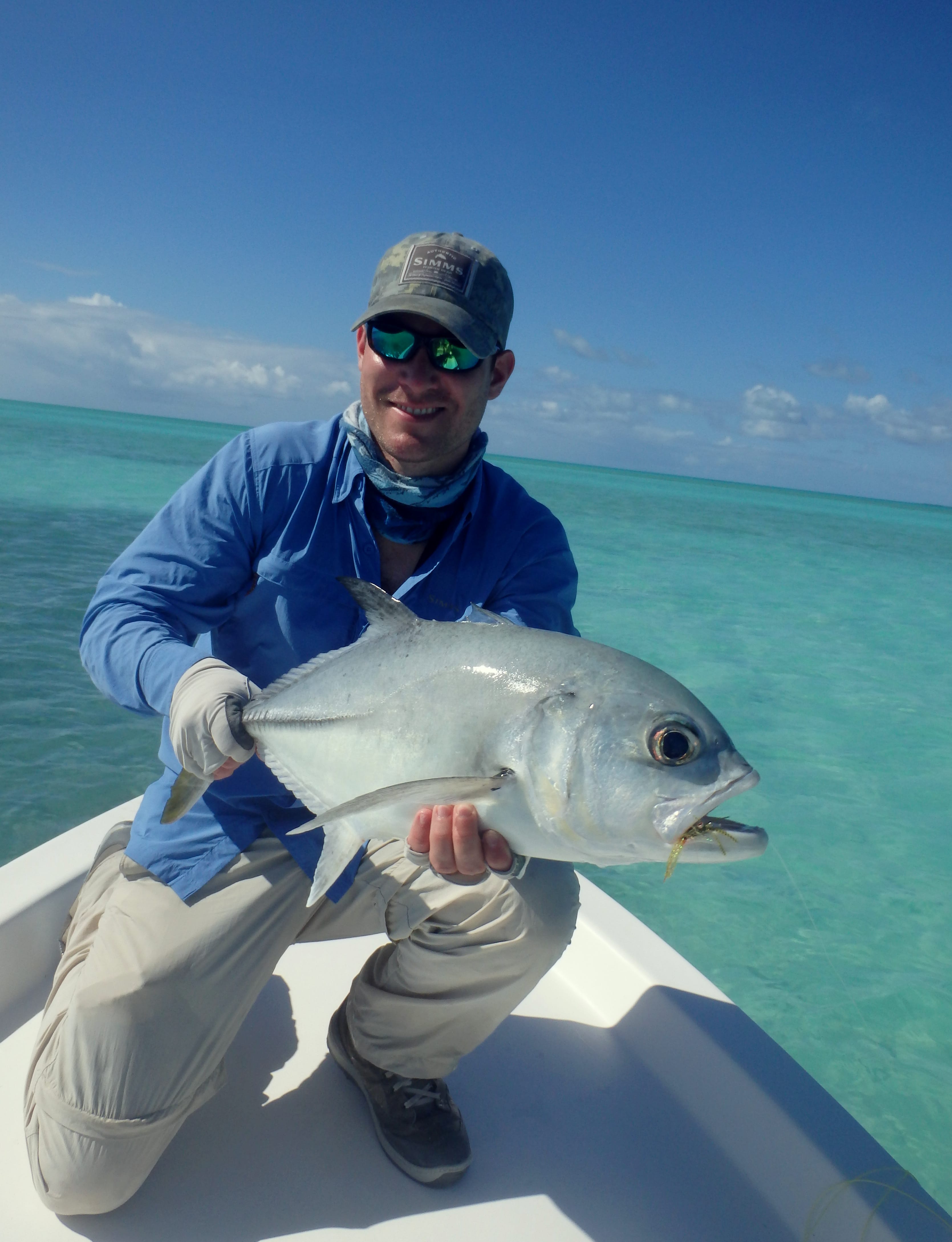 If you are interested in travelling to Los Roques why not join our hosted trip in 2014. For more information contact Alex Jardine or call our office on +44(0)1980 847389.