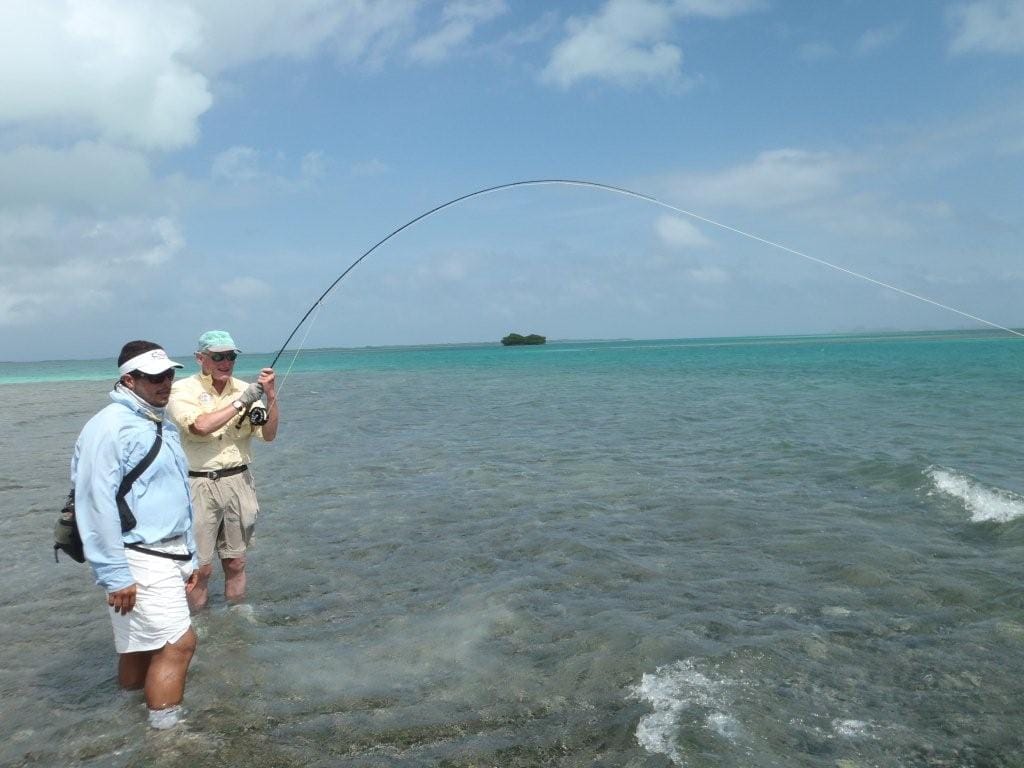 The day greeted us with bright sunshine, Tim and I were to fish together for the last day. We decided to fish the pancakes in the dropping tide, and almost as soon as we approached the sun dropped behind a cloud. The wind had picked up and we knew it was going to be tough. Nevertheless Raphael put us onto fish and Tim managed one off the first flat. It was a little frustrating as everytime a cast was put out the fish would explode and spook away. Finally on the next flat I spotted fish in the wide sand area at the bottom. I bad light conditions any area of light bottom is a god send as it allows you to see them despite low visability. A school was milling around the white sand area, but I spotted a nice single fish tailing on the edge of the white all by itself. I crouched to lower my profile, and then dropped the fly into the white. I let it sink, and then gave it a few short tweaks is it drew into the vicinity of the fish. It immediately pounced on it, pushing its whole tail out of the water to grab the small amber bonefish bitters. I strip struck and the fish tore off the edge of the flat into the deep water. A lovely fish of 4 lbs or so, and very satisfying.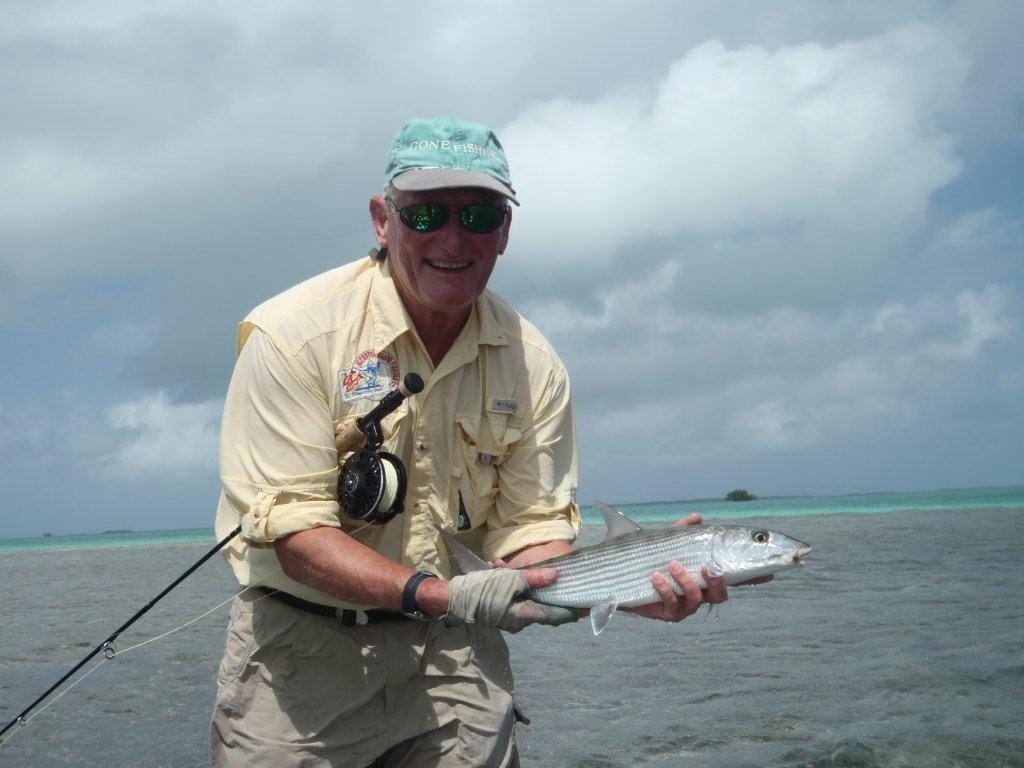 We tried a couple more pancakes, but by now the water level had dropped too low, so we met Peter Moylan at the conch shack for lunch before heading off to some other white sand flats. These proved very productive and Tim and I had a lovely afternoon picking off fish on the white sand. Fish after fish came towards us on the ebbing tide, and it was a lovely way to round off the trip. We got back in the boat feeling very satisfied, and turned the nose of the boat for home for the last time.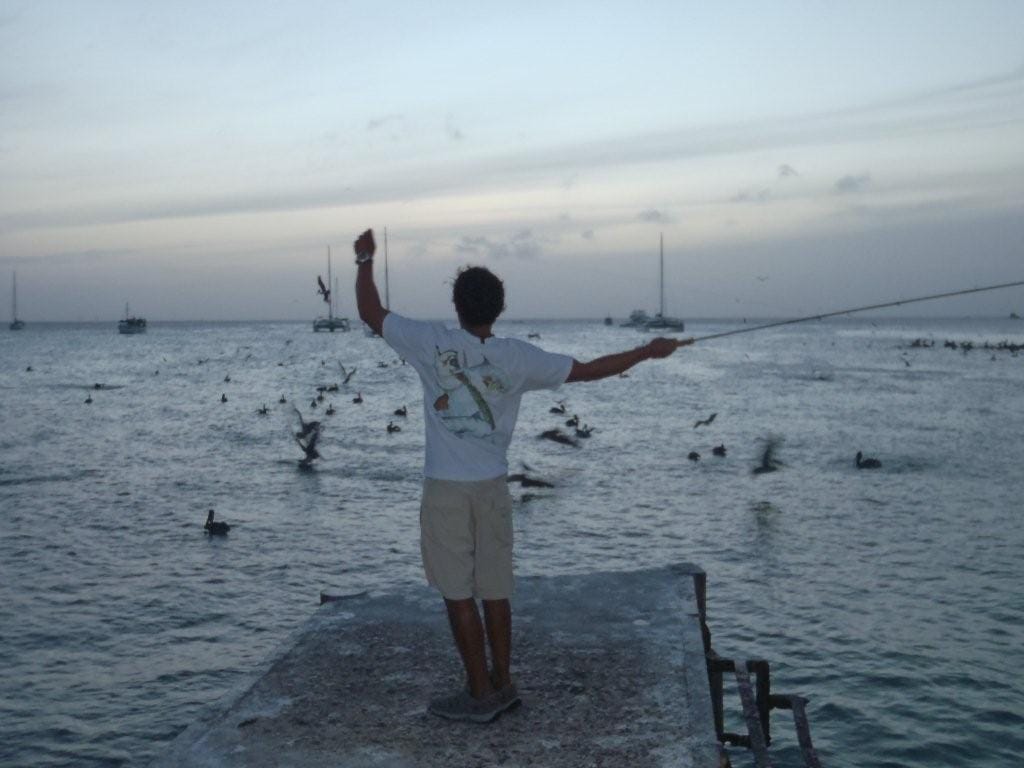 On the last night of every trip I do here I organise a little distance casting competition off the dock for a whip round of cash. The pot this year totalled $100, and the competition was stiff. Efren could not make it, but Jesus, the defending champion from last year turned up to take his place as he had been on holiday this week. Sure enough, Jesus came good and won the pot.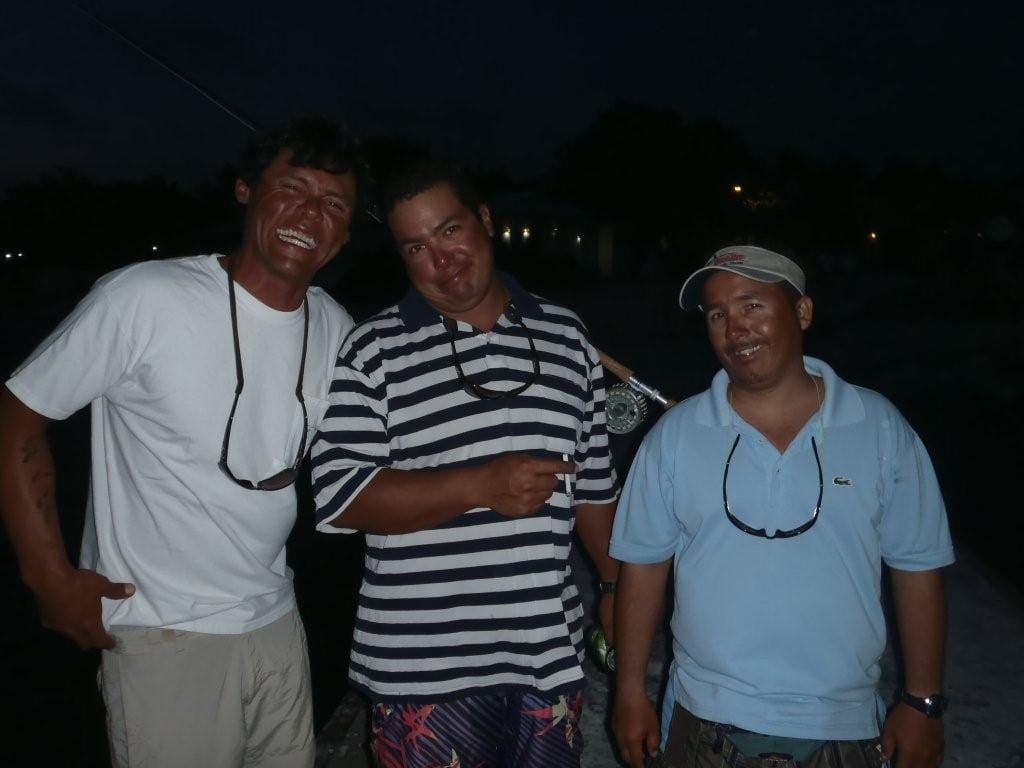 We then took all the guides and boat captains back to the Posada and had some drinks on the terraced roof to thank them for all their hard work. It has been another great trip and I am sad to go. I will look forward to coming back next year!