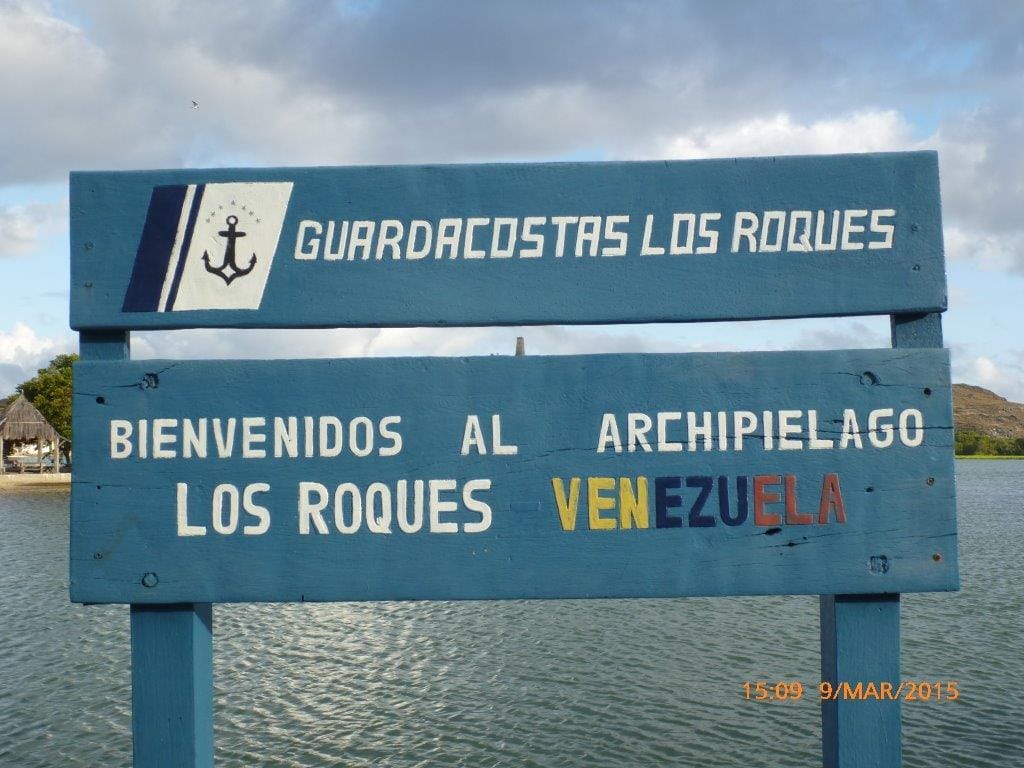 When my long-time friend and fishing buddy Lutz Schepers at Aardvark McLeod Germany called me asking whether I would like to go to Los Roques in Venezuela I couldn't resist . As one of the top three flats destinations in the world Los Roques is on every serious saltwater fly fisherman's bucket list before he dies and a dream come true. Lutz took care of everything at the Aardvark McLeod offices and with only two weeks' notice we were ready.
To prepare for this trip, especially regarding productive flies for this area Peter McLeod gave us detailed advice as having visited the destination on numerous occasions he knew what was hot on the flats and we organised some last minute flies tied by Fulling Mill for minnows, crab and shrimp imitations in different colours and small sizes. We departed to Caracas from Frankfurt Airport on the morning of the 7th of March. Ahead of us we had planned two days to relax on the main island of Gran Roques followed by six days of fly fishing with the guides from Sightcast.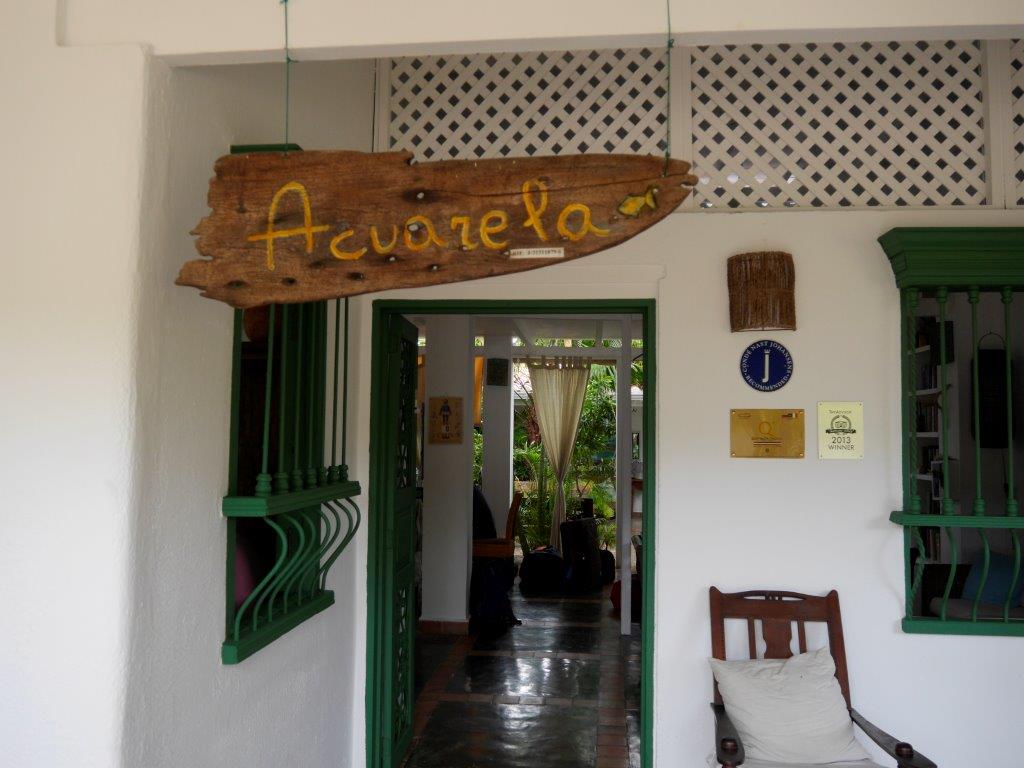 After a 9 ½ hour flight we arrived in Caracas; Venezuela. At the airport Jon Jac was waiting for us for the short transfer across the road to Marriot Playa Grande Hotel for a night before we flew out to Los Roques the next morning. Luckily the flight was very early so after a few beers and lots of fly fishing talk we got to bed for a couple hours sleep. At 0500 Jon was already waiting in lobby to get us back to the airport to catch the flight to Gran Roques – by 0730 we set foot on this pristine island. The friendly guys from Sightcast took care of our luggage and delivered our now group of 5 fly fishers to Posada Aquarela where all of us received the keys to our rooms. After a hefty breakfast the "fishing fever" overtook control and we couldn't wait to unpack our gear and get to the beach to check out what was going on. Not before receiving some advice from Carlos (the head guide) to spare the bonefish at the main beach since they are "spooky" and almost uncatchable. The beach he recommended was on another island called Madrizqui and only accessible by boat. This problem was solved by our extremely friendly hosts from Aquarela who organised the boat ride and a proper lunch box. An hour later we walked the beach of Madrizqui sighting for our primary target – good sized bonefish.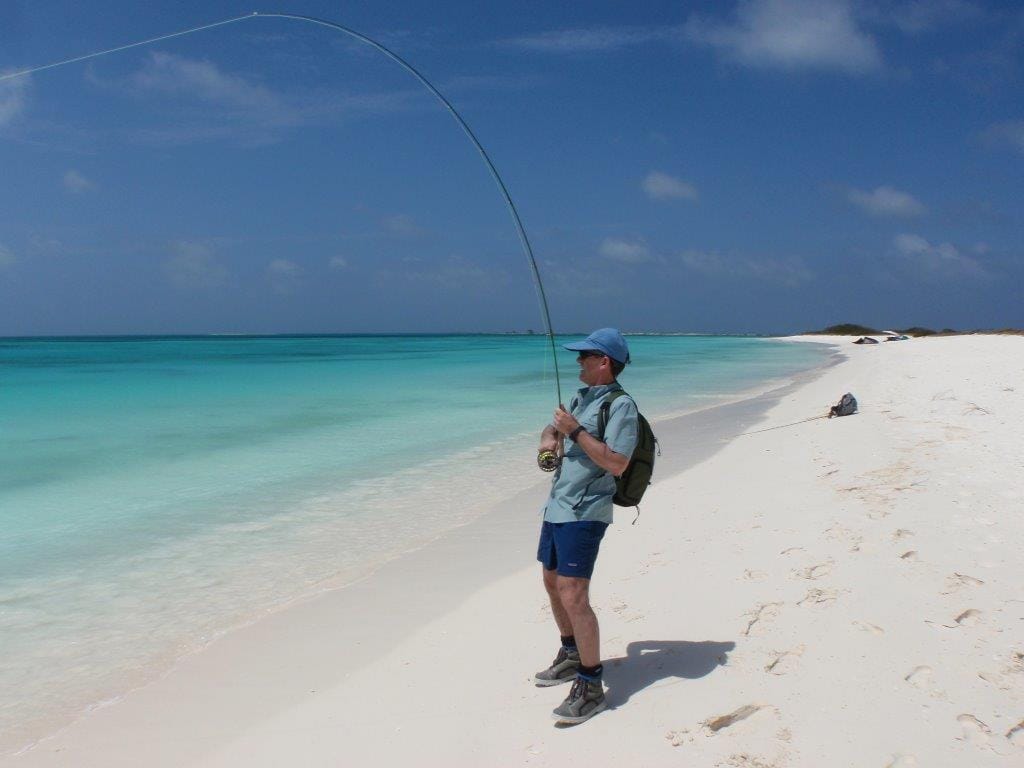 Beachcombing
After a few minutes strolling along the beach we spotted good sized bones – but spooky. Lutz found his spot and after a few casts he hooked one on a Los Roques-Minnow. That's why the bones are here. They feed on the baitfish near the surface like trout when chasing caddis flies.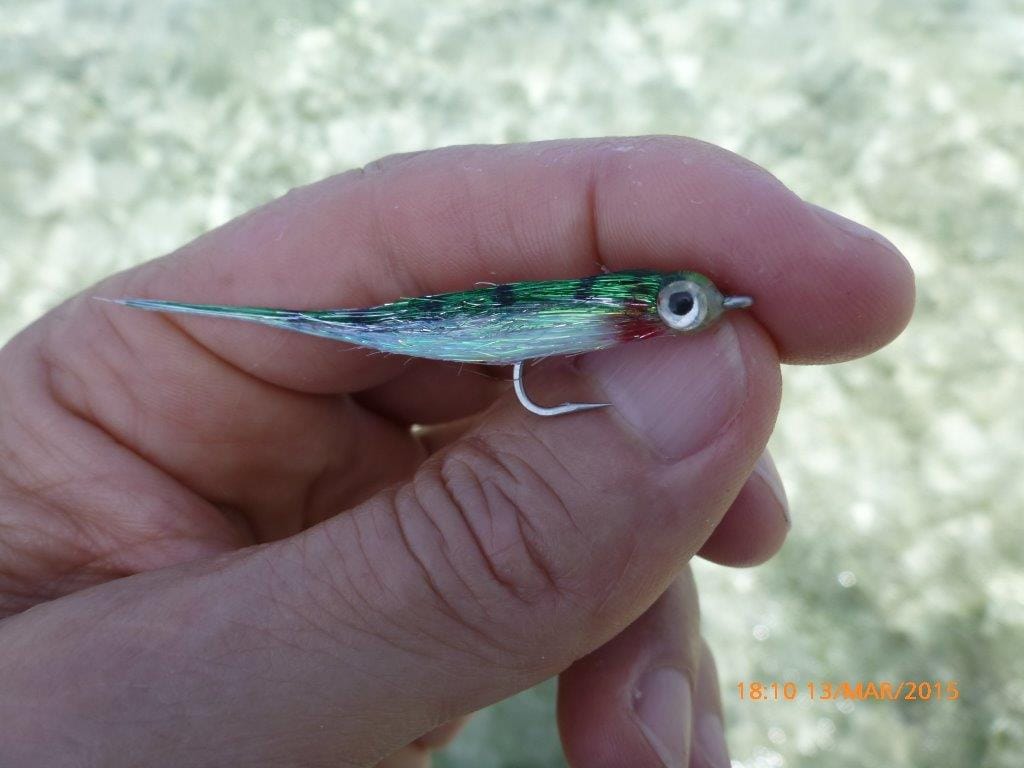 We managed to hook and land half a dozen good sized bonefish – all on size 6 to 8 Los Roques minnows along with some nice blue runners who gave incredible fights on 7 weight rods. All in all it was a remarkable start before lunch time. A perfect relaxed day ended with a delicious 4-course-menu and for sure a few beers.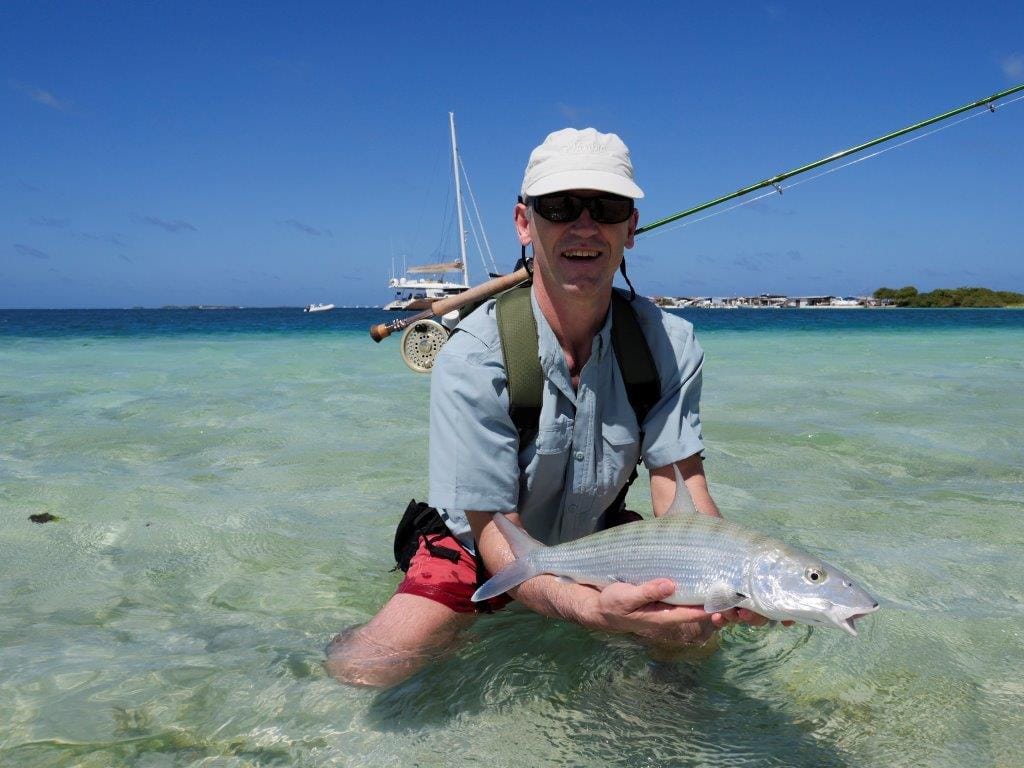 Another Day Beaching
Next day off we went to the island of Crasqui. It took a little longer because of strong winds a good sized waves. Soaking wet we arrived on a long white sand beach. Vast fishing grounds as far our eyes could see.
Here again we had some success with small minnows presented to cruising bonefish chasing small baitfish on the beach edges. Fishing was slow and we hooked only a few fish but as this was our relaxing day after a long hike we enjoyed the sun and the refreshments out of the lunch box.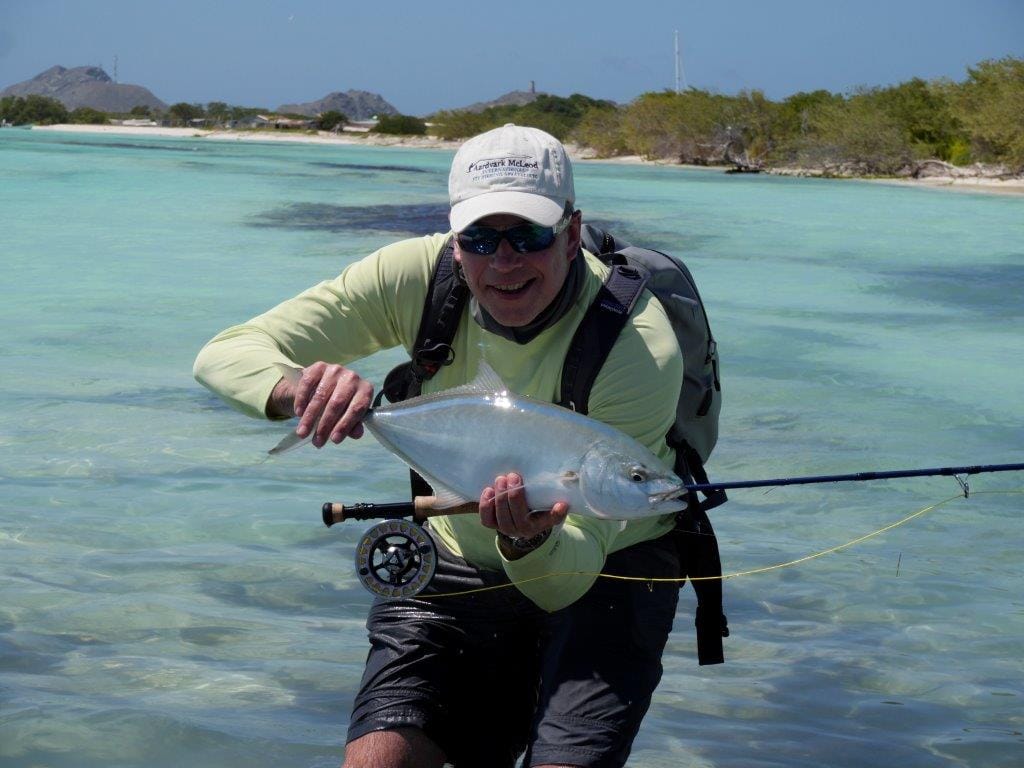 Days 3 to 5
The first proper days fishing with our guide Enrico und boatman Alex brought us to the pancake flats on the outer skirt of the Los Roques Archipelago. Soon Enrico spotted small groups of feeding bonefish, all of them between 5 to 7 lbs. We chose small Crazy Charlies or bonefish bitters in size 6 or 8 coloured tan, brown or white depending on the fishing ground and bottom colour. Casting was sometimes quite tough because of the strong wind. Therefore getting in the right position was crucial to set up a proper cast and decent presentation. This was key to not spook the tailing bonefish. Taking that into consideration we managed to catch and release very good sized bonefish during all these days. On every flat we could spot good fish in decent numbers and even stepped on large schools of feeding bonefish with more than hundred fish. All in all we encountered bonefish heaven where we found fish on every spot our guide brought us. What a great experience.
Days 5 to 8
Talking to Chris of Sightcast prompted us to look for places where we could cast to feeding permit. There are not as many on the flats at this time of year as on the high tides they normally experience between November until January, but good fish can be spotted cruising the flats to feed. With Javier as our guide we probably have the best permit spotting guide on our side in order to get decent chances of hooking what I call the "Diva"of the flats.
And yes, Lutz and I had to learn how tricky it is to approach permit on the flats. Sometimes it is a combination of frustration and motivation at the same time, but that is why it is so exciting. After one day with Javier on the flats we saw several large permit of incredible sizes up 20+ lbs which left us completely infected by the permit-virus. Not a thought on bonefish anymore – just permit was on our mind.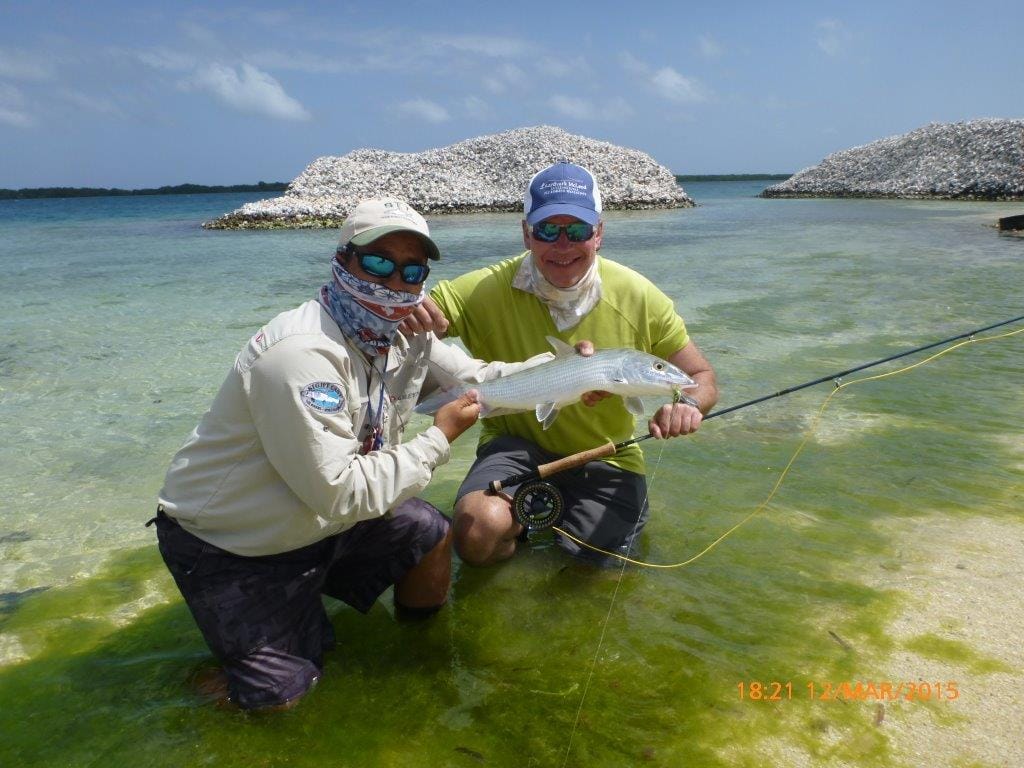 Javier proved to have the capability to spot permit in distances to 100m and more – none of us would have been able to spot cruising permit – except Javier. With that in mind we decided to go for the uncertainty within the next three days. That happens when your mind becomes set on permit hunting and chasing! Permit fever had taken hold…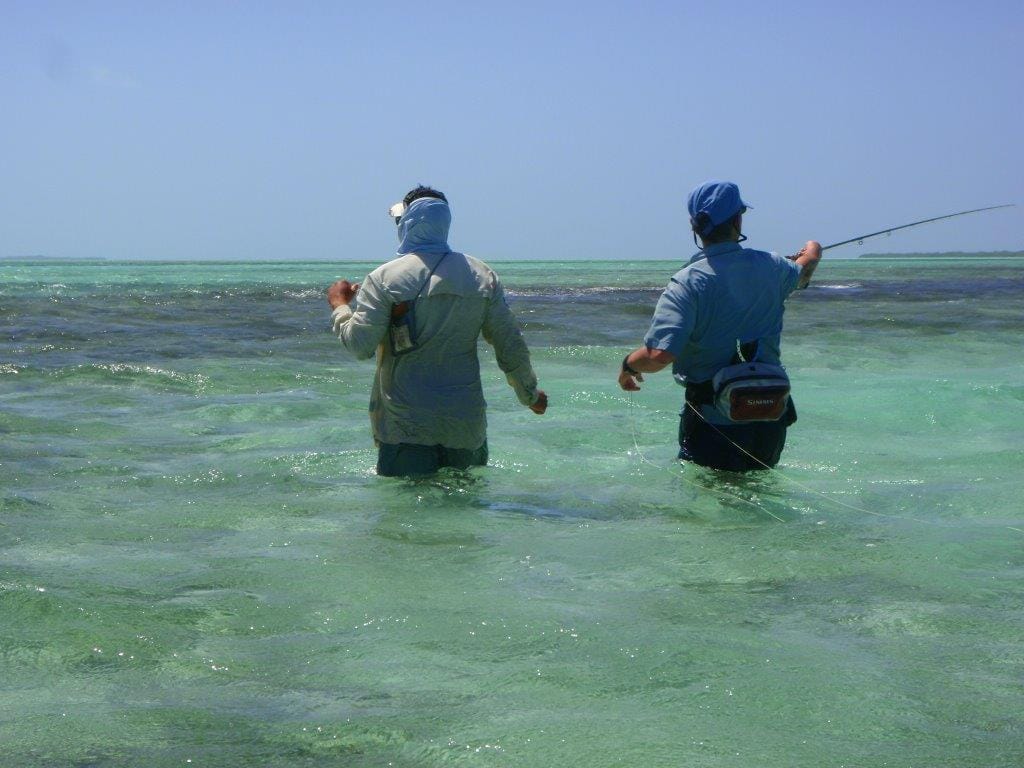 For sure fishing for permit follows its very own rules – less fish, deeper water, fast moving fish and quit a distance to wade when chasing fish across the flat. This and the concentration needed when casting to fish that are not necessarily feeding takes its physical toll and at the end of the day we felt deep fatigue in our bones. Even fighting hard with tough conditions I managed to get three strikes on my "Xcalak Shrimp" imitation but no hook-up. Sometimes I tell myself this was a fairly good result – but also at the same time I feel disappointed missing the chance of a lifetime – maybe!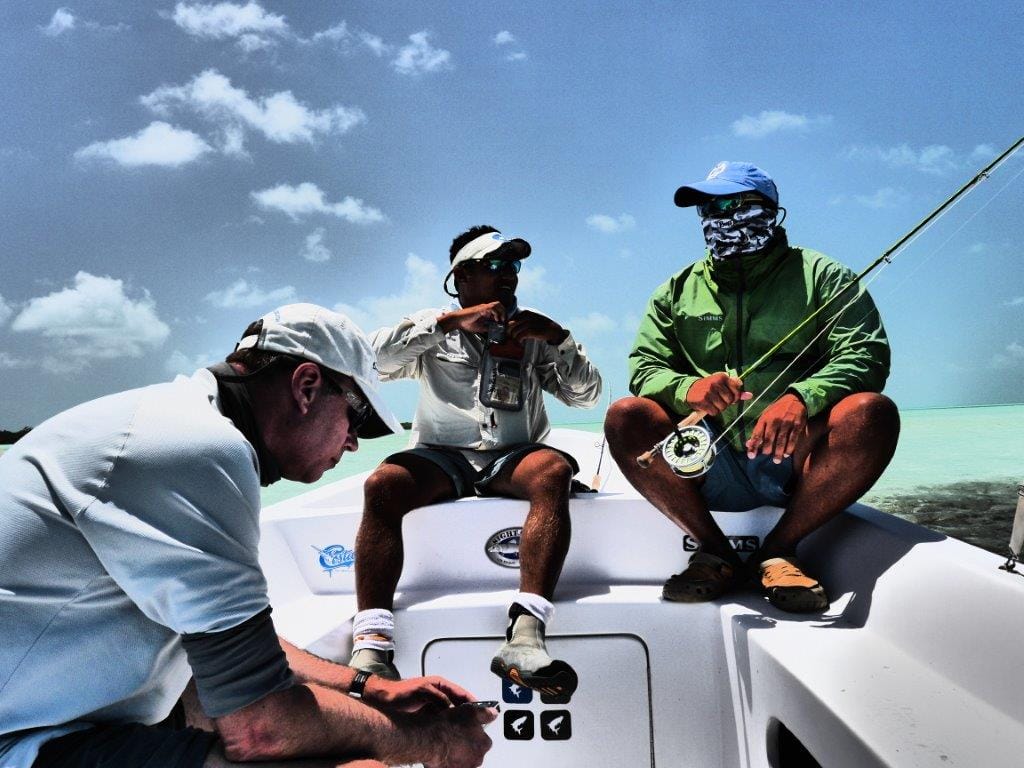 Permit fishing is permit fishing and although we did not have much luck hooking one of these big fish they were there. We saw good size fish tailing every day but maybe due to low water conditions or other reasons – only the permit knows why we got skunked. This is the hard way most every fly fishermen concentrating on this species must endure. So we do – but nevertheless it was worth every hour spent on this top destination. And for sure it won´t be the last time we got there! As I said – its hard work and lots of trials to reach the saltwater fly fishing pinnacle of achievement but "I´ll be back!"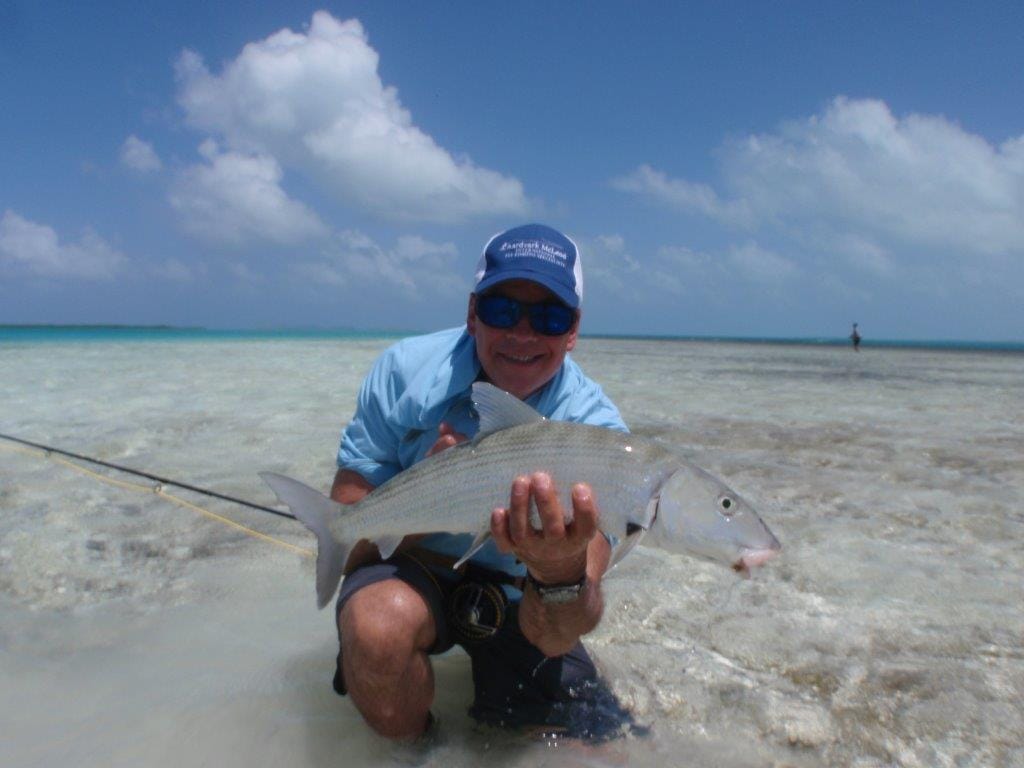 Last Day / Last Call
On our very last day Lutz did not fancy staying at the posada until the late afternoon flight to Caracas. He persuaded me to take the boat to Madrizqui – the place we started our venture! There wasn´t much hesitation from my side to agree. We got to the spots of our very first day – and here we had sightings again and good fish moved in and out to feed on minnows. The same game the same flies – and again good fish too! But this time I wanted to hook one of "uncatchable" cruising beach-bones – and indeed they refused all of our presentations so far. Then two big bones approached my area of vision – with one cast way in front of the fish I let the fly sink to the bottom until the fish came in sight – perfect situation. A slight twitch – and the fish disappeared passing my fly one on the left the other on the right – crazy fish! It was time for the last beer on Madrizqui. Then again another big bone approached – I couldn't resist – another good cast – the fly sank to the bottom – and a veeeery slow retrieve – stop – again veeery slow retrieve – the bone reacted and approached my own fly creation – another veeery slow retrieve – the bone got aggressive an took the fly right in front of the rod and steamed away in a hard run but there were no obstacles in sight only white sand bottom. After a hefty fight I could beach the fish to release him unharmed. What a feeling after all the trials!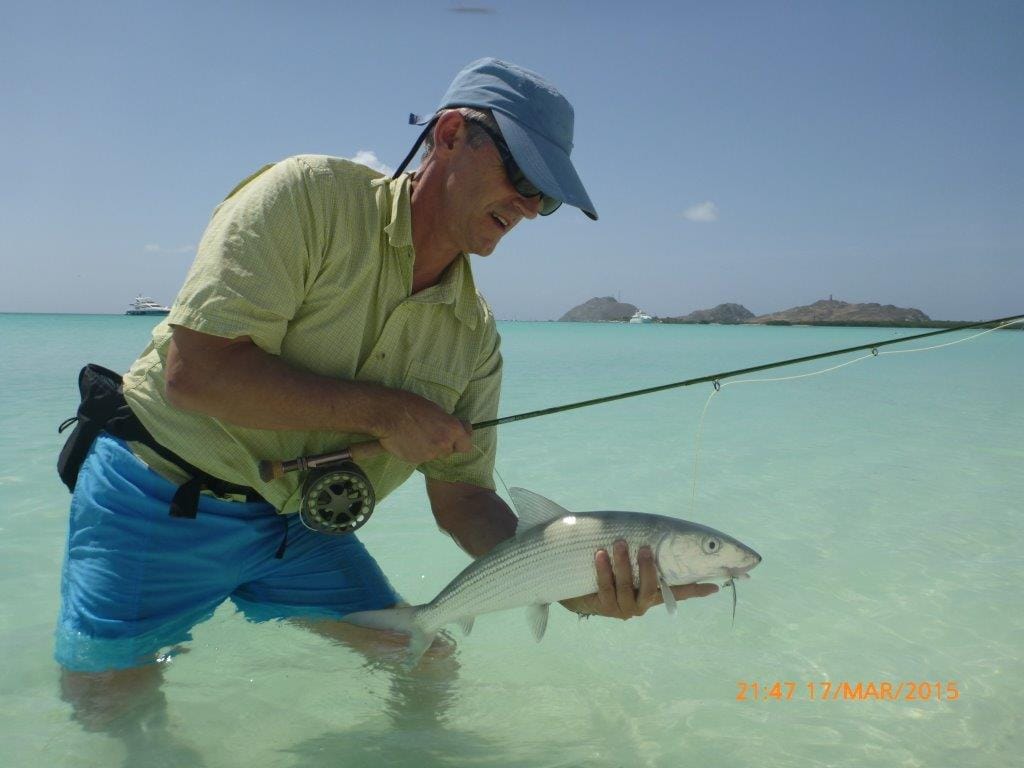 Conclusion
Los Roques is famous for its superior bonefish and permit habitat. I would highly recommend it for all fly fishing enthusiasts who want to hone their skills in fishing for bonefish and permit. All year round there are perfect conditions and in certain times there will be the chance of casting for tarpon too. If you are looking for a "Grand Slam"- the possibilities are there! I will return – maybe in November at high tide – to test my skills with the "Glorious 3" of saltwater fly fishing. It was absolutely a wise decision to trust a well-known and reliable travel agency like Aardvark who will take care of the local arrangements with top quality guides with knowledge and enthusiasm – every day of the trip.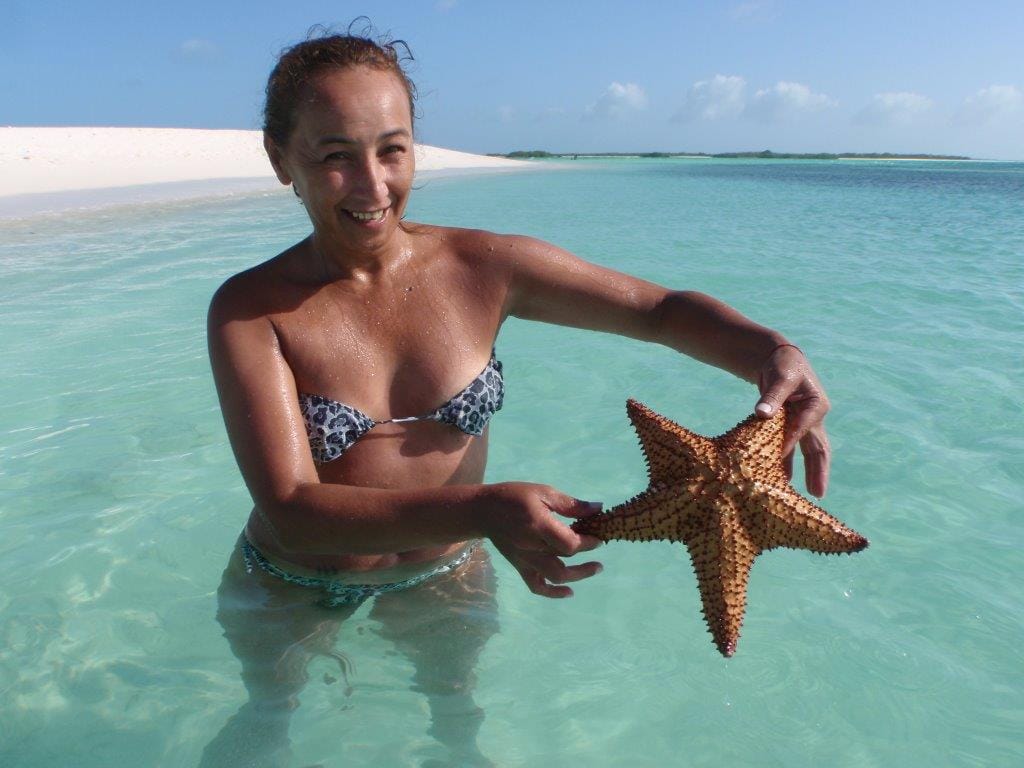 If you are looking for a value for money flats destination that provides a service well beyond its price tag then you should seriously consider Los Roques and take advantage of empty flats. If you are interested in travelling to Los Roques or for more information contact Peter McLeod or Alex Jardine or call our office on +44(0)1980 847389.