An indulgent diversion from fishing ……. I was fortunate enough to have been born in Malawi and, from a young age, was very aware that game was heavily poached and as time marched on, the National Parks became increasingly empty. However, over the last few years, enormous efforts have been made to reintroduce game to Malawi and so, from the keyboard of Emily at Robin Pope Safaris, I hope you enjoy their most recent update on the Liwonde National Park's new lions and the new camp that they are building, Kuthengo Camp.
First of all let's update you with some very exciting news for Liwonde… lions have finally been re-introduced into the park! Hurrah! What makes it even more exciting is that the two male lions which have been re-located to Liwonde are in fact Sapitwa and Chimwala, the big male lions that were introduced to Majete in 2012. Since their introduction into Majete the lion population has thrived as with more male lions African Parks and the Department of National Parks and Wildlife of Malawi decided that these two guys would be a fab introduction to Liwonde. After months and months of planning, the first step was completed and they were relocated and put in a boma for them to gently acclimatize. The boys seem to be doing absolutely fine and it's like nothing has changed, they spend their days as most lions do just snoozing in the shade of a tree. They will soon be released and in the near future and the plan is to bring in 2 more males and 5 females. I am sure Sapitwa and Chimwala will show them the way and we look forward to having a nicely settled lion pride in Liwonde.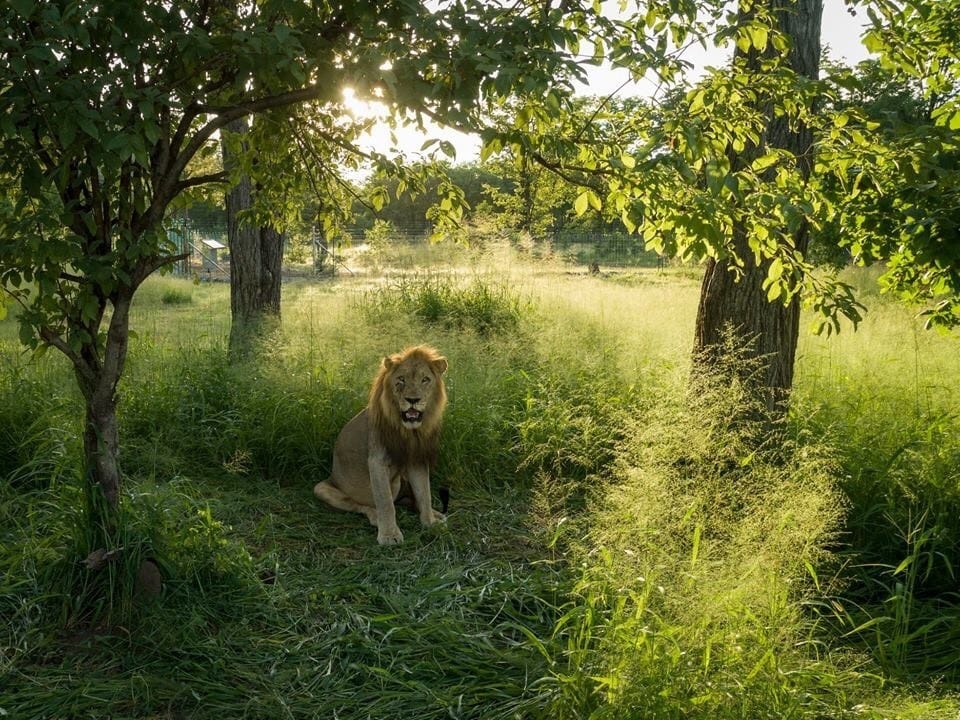 So now that the alarmed bark of baboons in Liwonde National Park – a sound which for many years has been absent – has returned, let's move on to what is happening in camp. As I am sure you can imagine with not long to go until we open it has been all systems go and the team have been hectically busy building so let's have a quick catch up with Nancy and Neil who are on the ground busy getting the camp up and running. Nancy and Neil over to you: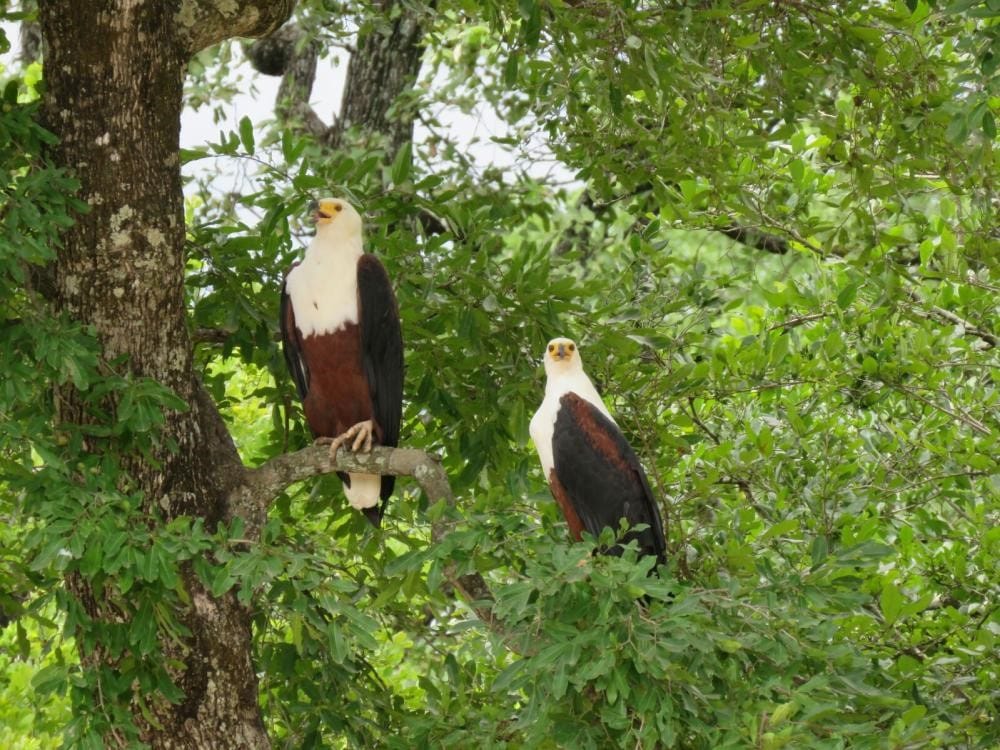 "Building is in full swing here at Liwonde and we are very excited for the opening of Kuthengo Camp. After many months of planning; building finally commenced at the end of September and it's been all systems go since then! The first few months were spent concentrating on the final layout of camp, the positioning of all the buildings and clearing the area. We have also made a fantastic approach into camp, going straight towards a Baobab making for a rather grand entrance. Next all the foundations and ground work got going and finally we started to see camp take shape and get an idea for how it was going to look. All of the tent bases are now in and we are simply waiting for the tents to arrive – that will be such an exciting day.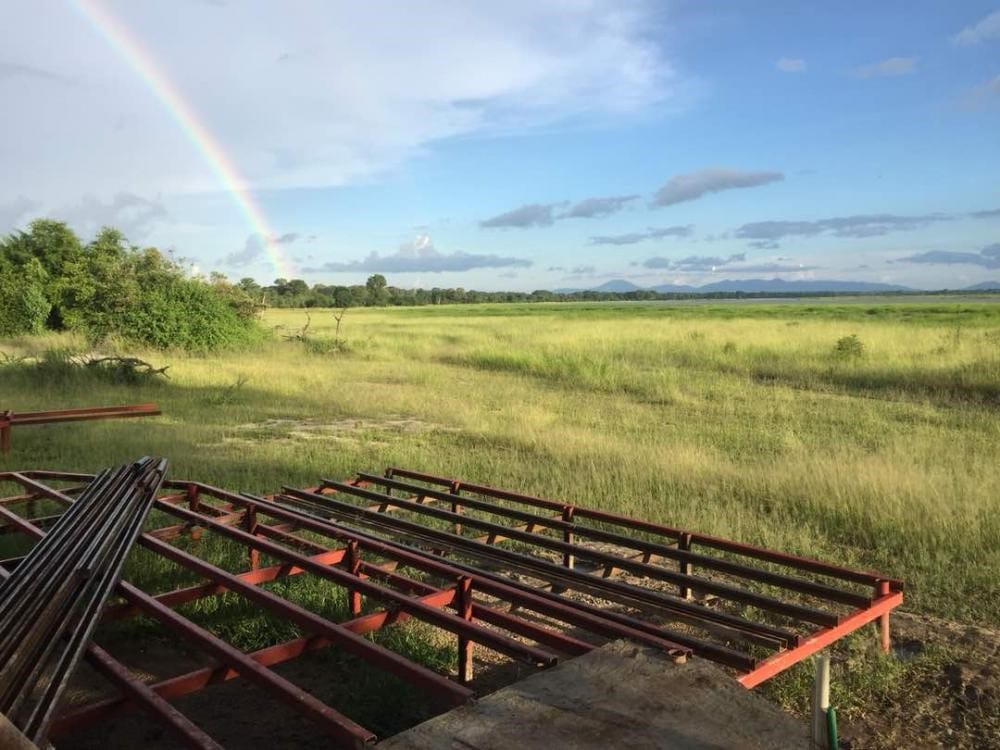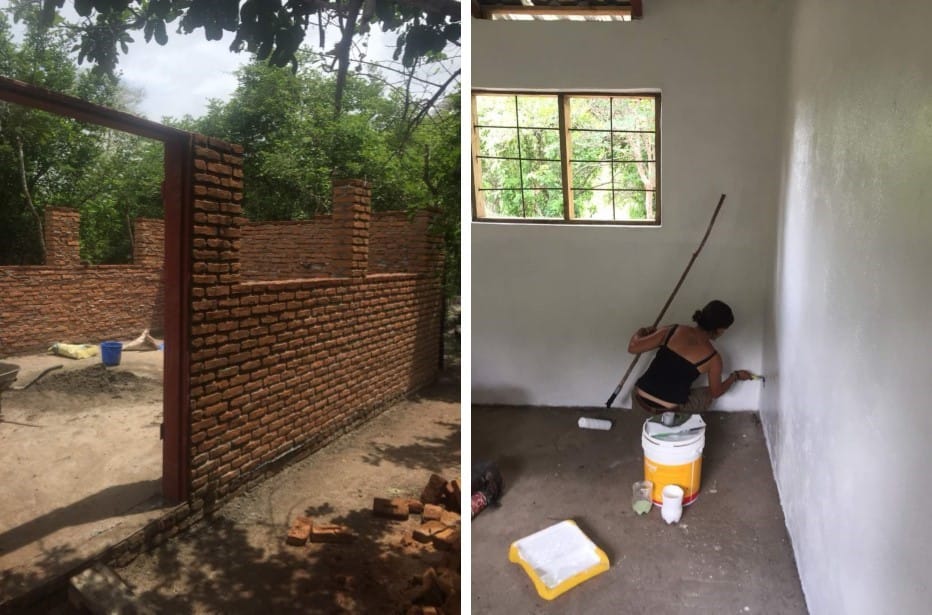 Over the last few months whilst we have been building the camp we have been lucky enough to have had some amazing wildlife sightings. With the arrival of the team thankfully the resident Crocs decided it was far better to move down to a quieter spot along the river! Much to our relief as we bring all the team in from the local village across the river by boat each day, although they still pop up to have a look and check progress from time to time. When we first started the project we met some very inquisitive elephants, waterbuck, impalas, baboons and hippos all passing through camp to check out what was going on. The main point of curiosity was all these people and there would often be a stare down between the team and the animals. However, as time has moved on everyone has become far more relaxed and both animals and staff go about their daily chores pretty much ignoring the other and letting everyone get their jobs done.

That being said the Hippos have probably been our biggest competition while building as they simply love to spend their nights stomping all around camp making sure they trample over any freshly dug areas that have been prepared for a job the following day! At night when you hear them communicating with each other we always laugh as it just sounds like a bunch of chuckling teenagers up to no good, and when daybreak comes, they disappear back into the water where they spend their day laughing to themselves as they watch the work being re-done.

Last year Cheetahs were reintroduced to Liwonde in the south of the park and in October the first Cheetah cubs were born for over 100 years in the park. Neil has been lucky enough to have had 2 sightings of one male and a female. So along with the Lions that Emily updated you about at the beginning of this week's It's Monday, it is certainly looking very exciting on the game-viewing front with Liwonde National Park now officially being home to the Big 5.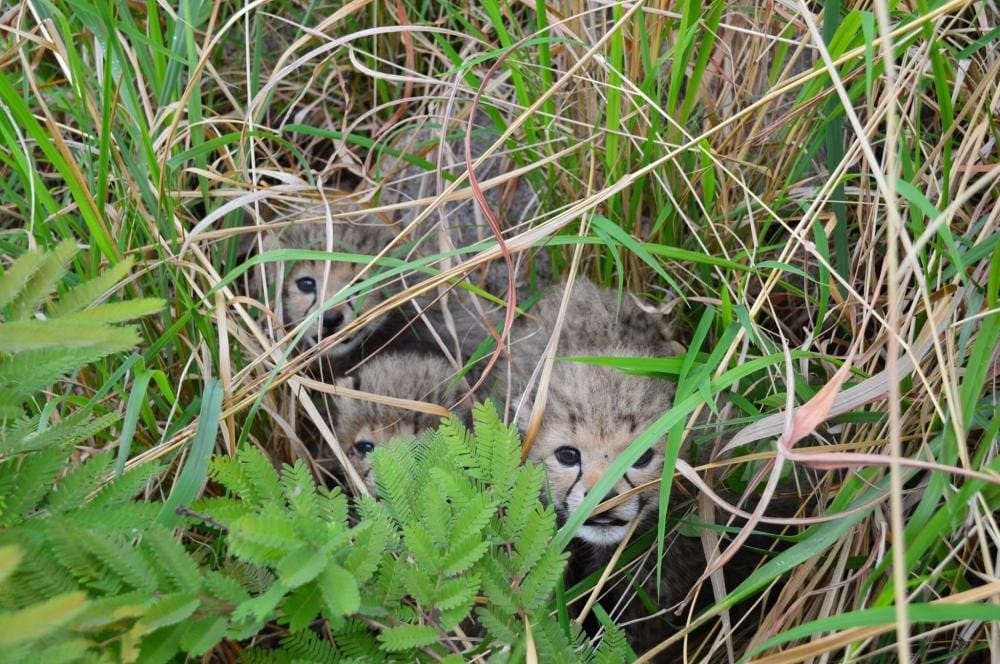 Daily life in Liwonde is incredibly busy but we are so lucky to be working in such a beautiful place with the big open African skies, the Shire riverbank just a stone's throw away, the pods of hippos, abundant birdlife as well as the many other animals that come through camp. At the end of the long hard day we can kick back and enjoy the amazing sunsets with a well-deserved sundowner, see the day turn into night and stare up at the stars whilst sitting around a fire listening to the sounds of the African bush."
Wow thanks so much Nancy and Neil, we are all so excited about this new addition to the RPS family and cannot wait to see it once it is finished. Good luck. So there you have it for this week. I am going to scurry off, but don't worry plenty more stories coming your way next week, but in the meantime have a fantastic week with lots of smiles and laughter and don't forget to look after each other.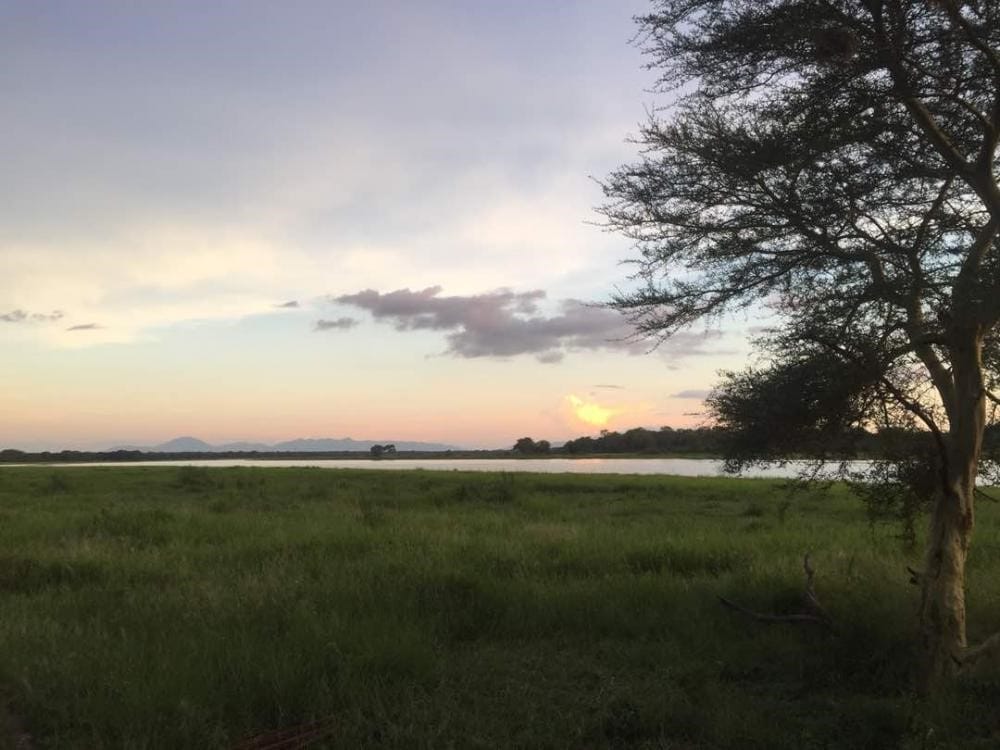 If you would like more information please contact Charlotte Chilcott or call us on ++44 1980 847389. Alternatively click HERE if you would like us to contact you.
Reduced rates in October 2018
Things are heating up in October as we are offering Shoulder Season rates for the month of October 2018 on selected properties – save between 12% & 18% on all new bookings for any of the following:
Tena Tena – South Luangwa National Park, Zambia
Nsefu – South Luangwa National Park, Zambia
Luangwa River Camp – South Luangwa National Park, Zambia
Stanley Safari Lodge – Livingstone, Zambia
John's Camp – Mana Pools National Park, Zimbabwe
If you would like more information please contact Charlotte Chilcott or call us on ++44 1980 847389. Alternatively click HERE if you would like us to contact you.
Thanks as always to Robin Pope Safaris for content and images. Zikomo.