As chairman of Aardvark McLeod I have had the fortune to travel to some spectacular places in the world to fly fish the salt including many of the Seychelles atolls multiple times. At times, like many, this mild obsession might have caused a little discord that these beautiful, remote places I was going to were not family friendly.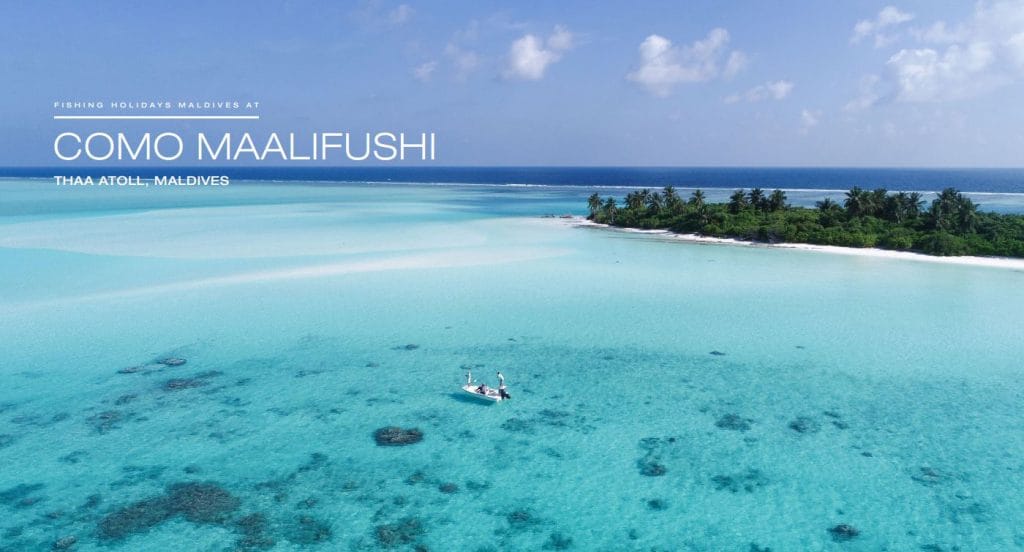 Poor Peter McLeod has been constantly hassled by me to come up with a location to take the family for a beach style holiday which also allows me to slip off to do some fly fishing. The closest we had found to date was Alphonse Island in the Seychelles, but I am always keen to try something new. My visit to Como Maalifushi with my wife and two boys this month may have produced a more luxurious alternative.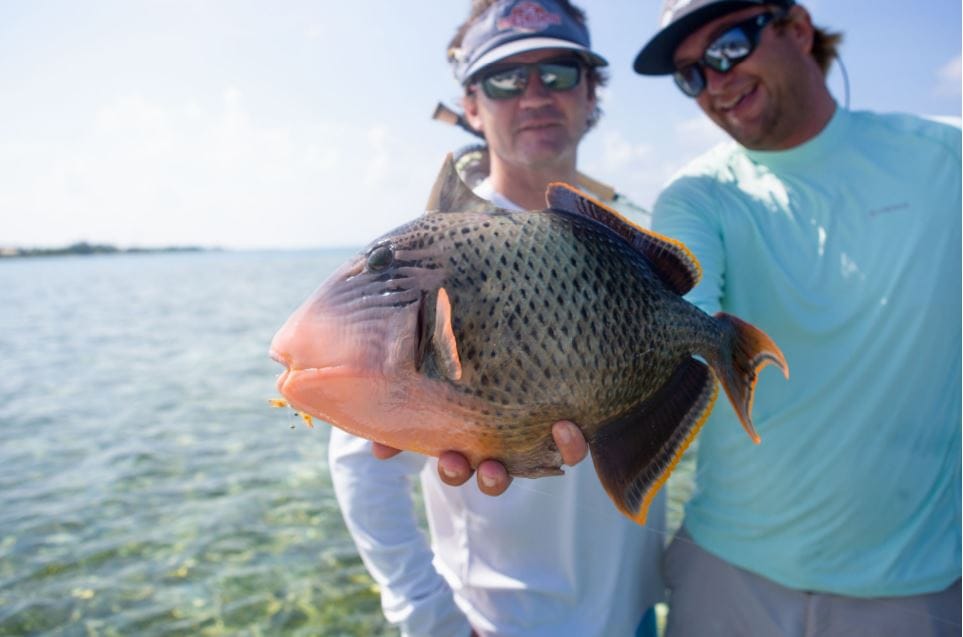 The Maldives has always been high on the list of destinations to take the family as it is synonymous with beach luxury. I was excited to discover that Hamish Taggart and Craig Richardson have established a new flats fishery based from Como Maalifushi. Hamish is a mad keen diver and fisherman from New Zealand and a powerful advocate of the Como Hotel group he works for. For those afflicted by the piscatorial drug, Como also has sister hotels at Parrot Cay in the Turks and Caicos (bone fishing) and Bhutan (famous for its trout fishing). Craig on the other hand was a longstanding member of the FlyCastaway guide team and used to run the fly fishing at St Brandons in Mauritius, so brings a wealth of experience as to what makes a great fishery.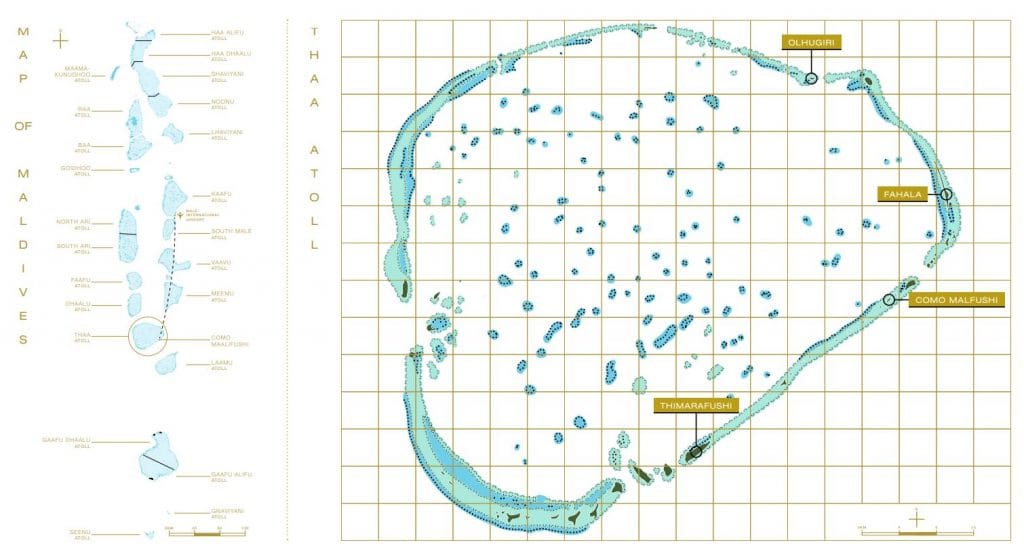 The season in the Maldives runs from mid-December to mid-April, tying in with the changes to the monsoon winds. The fishery covers some 150sq km of flats within the Thaa Atoll, one of the most southerly of the Maldives atolls. Importantly Como Maalifushi is the only resort within the Atoll. The operation runs three flats boats, with one fully booked to visiting flats anglers, one offering occasional fishing for hotel guests and one operating as a backup. There are currently two full time guides and they will be training some of the locals to become flats guides. They also have an offshore boat to chase the marlin, sailfish and tuna on offer.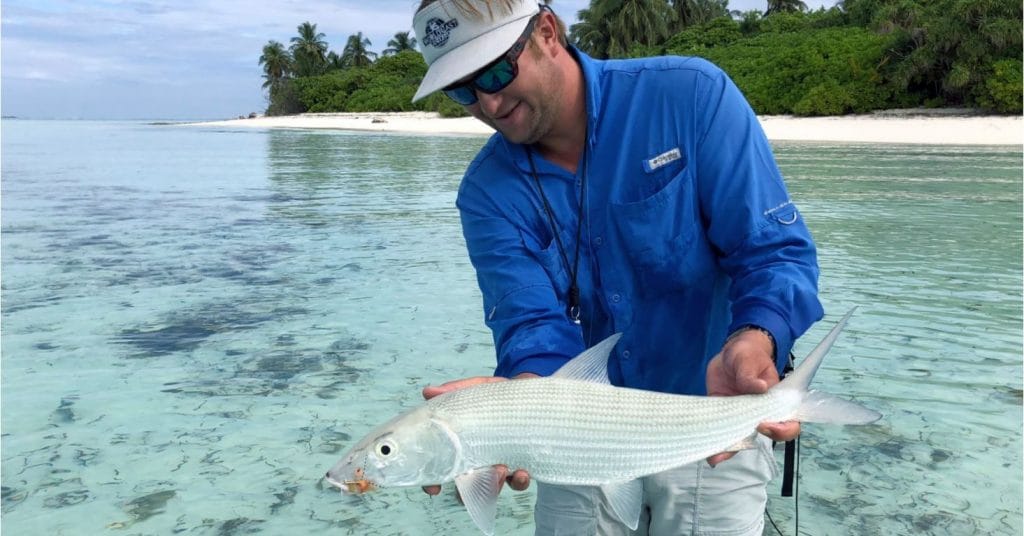 The fishing on this vast atoll is a combination of skiff fishing and wading to target triggerfish, bonefish and trevally species. In a full day of fishing Craig estimates they averaged 3-5 shots per day at GT's, with some big bonefish and plentiful shots at triggers. The flats receive very little pressure with the locals on the atoll concentrating their efforts on catching tuna. Interestingly, the Maldives now does not allow commercial fishing on the reefs. The fishing may not be quite as prolific as some fisheries I have visited in the Seychelles, but there is more than enough to keep a serious flats fisherman content.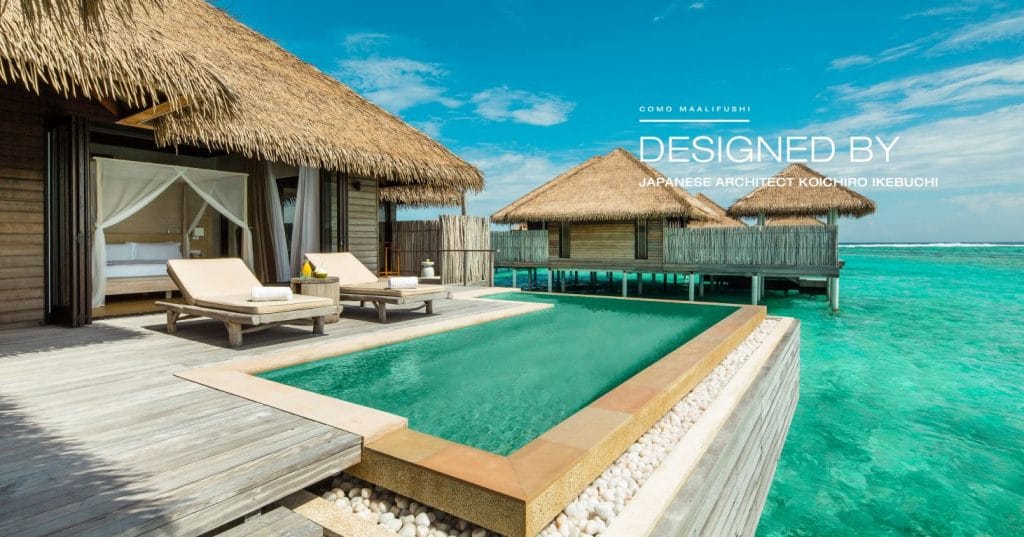 The resort is the only accommodation on the small island and has 65 beach and over water rooms. My wife and I had a beach suite and the boys a beach villa, we also had some friends who stayed in one of the over water villas. The accommodation is what you would expect in a top end holiday destination, considerably more luxurious than any fishing villa or lodge I have ever stayed in. There were two restaurants, and the food and service were exceptional. There is a dive centre, surfing at certain times of the year and wonderful snorkelling. I can also attest to the skill of the bar staff in mixing a Mojito.
This is not a destination I would travel to just fish, there are perhaps better alternatives in more remote parts of the world. However, if you are looking for some proper luxury and service to  enjoy with your family and perhaps get away with two or three days on a flats boat as part of your holiday, it is perfect. – By Peter Opperman
For more details on fishing the Como Maalifushi please do not hesitate to contact Peter McLeod or call our office on +44(0)1980 847389.