Small in landmass, but with an impressive history, Mauritius has been home to everyone from French and Dutch seafarers to Chinese merchants via Arab spice traders to British colonialists. As a result, very much like Seychelles, it is a country with a fascinating cultural history that is reflected in all aspects of island life from its food to its architecture. With a tropical lushness, the island is surrounded by a coral reef, protecting the miles of beautiful white-sand beaches. Lying to the far north of Mauritius is St Brandon's atoll, haven for flats fisherman wading hard, white sand flats and while the main island cannot offer the same flats fishing, inshore and blue water fishing can be arranged from the resorts. Mauritius has many fabulous resorts, all offering a different experience so explore the first seven of our Mauritius options.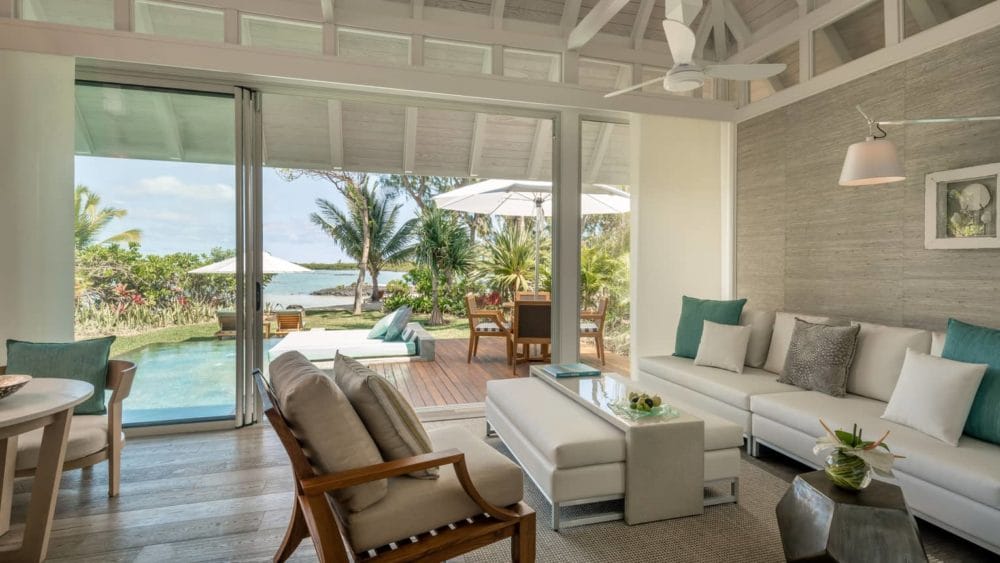 FOUR SEASONS MAURITIUS AT ANAHITA
On the east coast of Mauritius, lapped by turquoise waters perfect for water sports, is the luxury Four Seasons Resort at Anahita. Secluded and spacious, couples and families can enjoy the legendary service for which Four Seasons is renowned. The resort is filled with lush greenery and dramatic views everywhere you turn. Each stylish villa and residence features its own private garden and pool – just like the home for the Resort's resident giant tortoises. After a day exploring the Indian Ocean or playing unlimited golf on the Ernie Els-designed course, unwind in the award-winning Spa and raise a glass in the evening at one of four restaurants.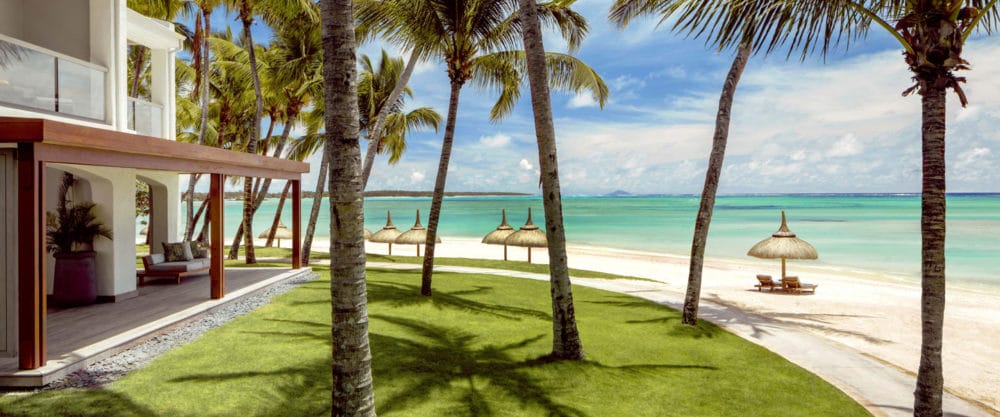 ONE&ONLY LE SAINT GERAN
One&Only Le Saint Géran is nestled in a coconut grove on a 68 acre private peninsular on the east coast of Mauritius. This is an area lush with tropical trees and fragrant plants, and where white sand beaches line the peninsular. There are beautiful views over the azure lagoon. Recently completely renovated, this legendary hotel offers everything from state-of-the-art-sports facilities to rustic feet-in-the-sand-dining with exemplary levels of service. Relaxing by the pool or on the beach is a favourite way to enjoy your time at One&Only Le Saint Géran. There are however a number of sporting activities for those who wish to be more energetic. There are three tennis courts and a mini-golf course, and you can also try your hand at kayaking, paddle boarding, snorkelling, sailing and waterskiing, and at an extra charge you can also go scuba diving or deep sea fishing.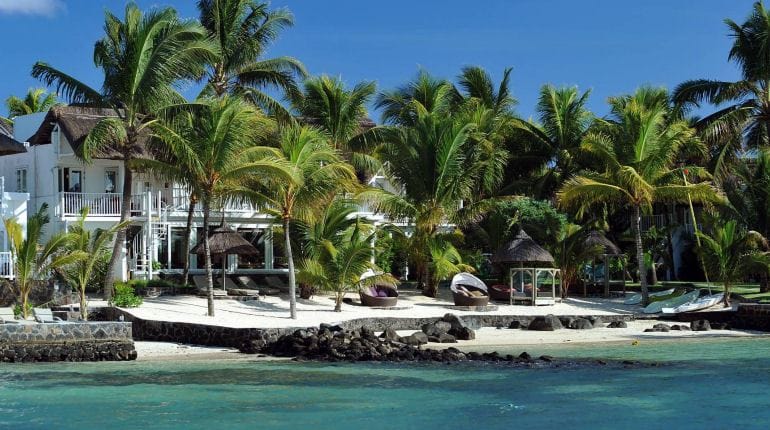 20 DEGREES SUD
A delightful colonial mansion, nestling in a coconut grove right at the water's edge, is home to a tastefully appointed, charmingly refined little hotel, 20 Degrees Sud. Elegantly simple, it is not far from La Pointe aux Canonniers and Grand Baie on the north east coast of Mauritius. This Mauritian Creole styled boutique hotel is a member of Relais & Chateaux and is recommended for adults and children over 12. Its small number of rooms are one storey buildings, all facing the lagoon and the restaurant, also at the water's edge, serves delicious creole and international dishes.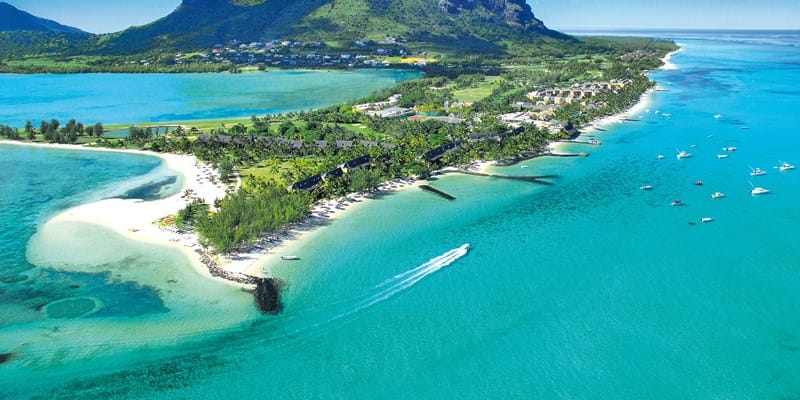 PARADIS BEACHCOMBER GOLF RESORT & SPA
The Paradis Beachcomber Golf Resort & Spa is an impressive resort that stretches along a wide swathe of sandy beach on a secluded peninsula in the southwest of Mauritius. With the Le Morne Mountain as a backdrop the hotel occupies one of the most spectacular sites on the island, and has a real feeling of exclusivity. Emphasis here is very much on family and sporting holidays. There is fully equipped gym, spa and a water sports centre where the activities on offer on a complimentary basis include water skiing, sailing, glass bottom boat trips and snorkelling. There is also an on-site scuba diving centre as well as a spectacular 18 hole golf course.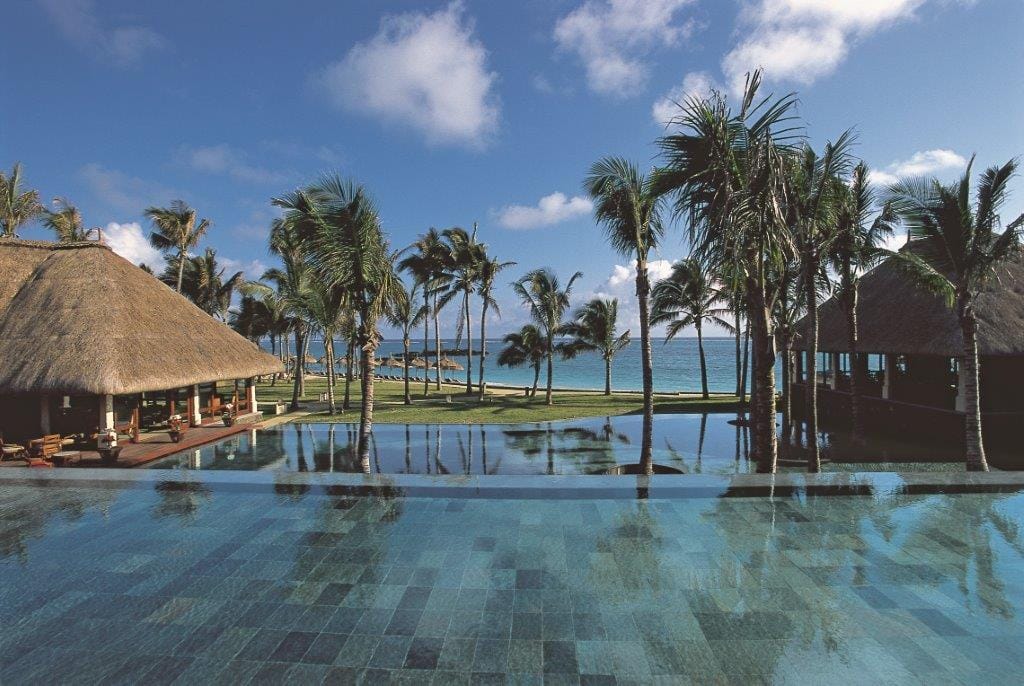 CONSTANCE BELLEMARE PLAGE
The Belle Mare Plage is a well-run, family-friendly resort with a lively atmosphere. The hotel is situated on a beautiful stretch of beach on 15 acres of land on the eastern side of the island of Mauritius. Seven distinctive restaurants and six bars are situated at prime locations around the resort. There are lots of watersports on offer including pedal boats, kayaks, windsurfs, catamarans, laser sail boats and waterskiing. There are also tennis courts, an on-site dive centre and two immaculate golf courses for keen golfers to choose from.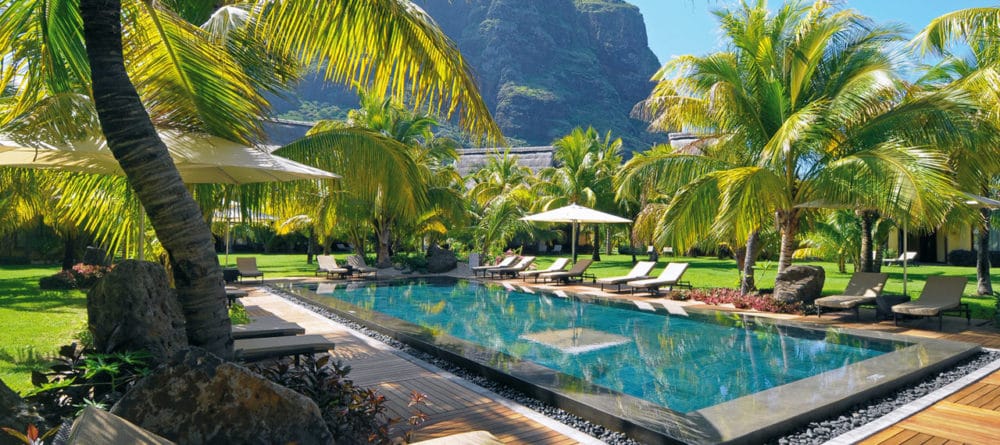 DINAROBIN BEACHCOMBER GOLF RESORT & SPA
The Paradis, the Dinarobin Beachcomber Golf Resort & Spa is an elegant resort located on a secluded peninsula in the south west of Mauritius at the foot of the magnificent Le Morne Mountain. This stylish property offers a combination of luxury accommodation, faultless service, exceptional cuisine and a beautiful powder, bright white Indian ocean beach. At Dinarobin Beachcomber Golf Resort & Spa you have the opportunity to play golf on the par 72 championship 18-hole golf course on the peninsula as well as on two nearby courses. There is also a range of complimentary non-motorised water sports including kayaks and pedalos. The facilities are completed with a spa, which has a beautiful view of the Morne Mountain, and is an ideal place to relax and be pampered.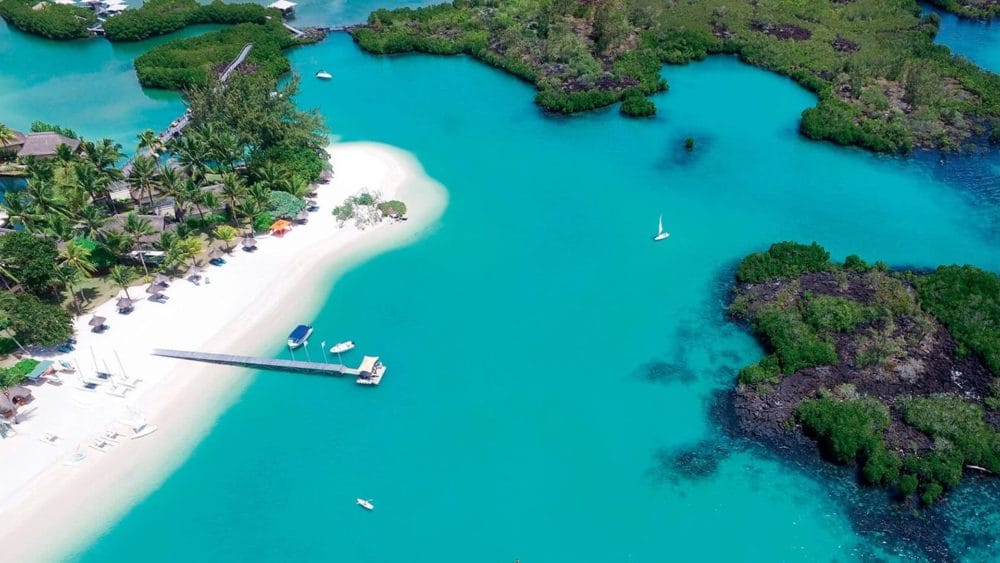 CONSTANCE PRINCE MAURICE
Constance Prince Maurice is situated on a 60 acre site on the east coast of Mauritius and is one of only a handful of hotels to have been awarded purple status by the Relais and Chateaux group. Constance Prince Maurice offers an impressive range of activities, mainly sporting or water based. Pedalos, kayaks, kitesurfing and windsurfs are available, you can also take the opportunity to go snorkelling, waterskiing or diving. On land activities include cycling, tennis and golf with a free shuttle service to the Belle Mare Plage Golf Club.
If you would like details for other available dates, please contact Charlotte Chilcott or Peter McLeod. Alternatively for more information, please contact us on +44(0)1980 847389.