James, Craig and I met the Gryphon and our new group of clients together with fellow guide Matthieu on the morning of the 29th of May at Avucaire Island. The mixed group included Jim, Barbara, Mike and Tim from the US, a single client, Thomas from Denmark as well as two fellow South African's Rowan and Andre. It would be our last trip of the season and we were eager to show our new friends what world-class wade fishing St Brandon's has to offer. The first day however proved tricky as we experienced gale force winds and low light. Little did we realize that this would be the norm for the weeklong trip as a frontal system had moved in and would not be letting up. This however did not stop the fish from executing their daily routines and eating and everyone that compensated for the wind and rain in presentation to the fish were well rewarded.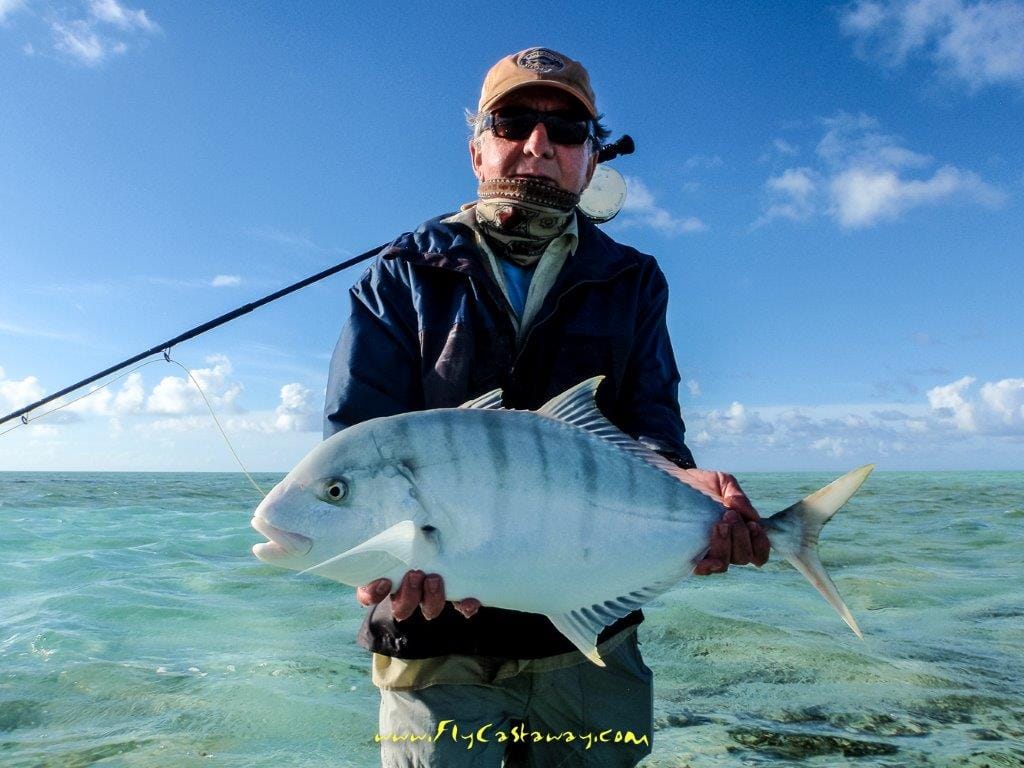 So much so, that the first day showed some excellent Bonefishing with healthy numbers of fish between 6 lbs and 8.5 lbs coming to our nets. Of distinction however on day one was a 15 lbs Permit landed by Thomas and Jim's five solid Golden Trevally, these trophy fish easing our guests concerns about the inclement weather. As the week progressed everyone had their fare share of shots at trophy fish and despite the poor weather, some excellent fish came to hand. GT's, Permit, Golden Trevally and monstrous Bones in skinny water all making their presence felt despite the trying conditions. Jim, Thomas and Andre all managed to get their first Goldens on fly, whilst Jim and Barbara had one particularly amazing morning session in rain and wind on 'Yellow Flat' with 9lb plus Bones feeding in super skinny water as the tide started to push.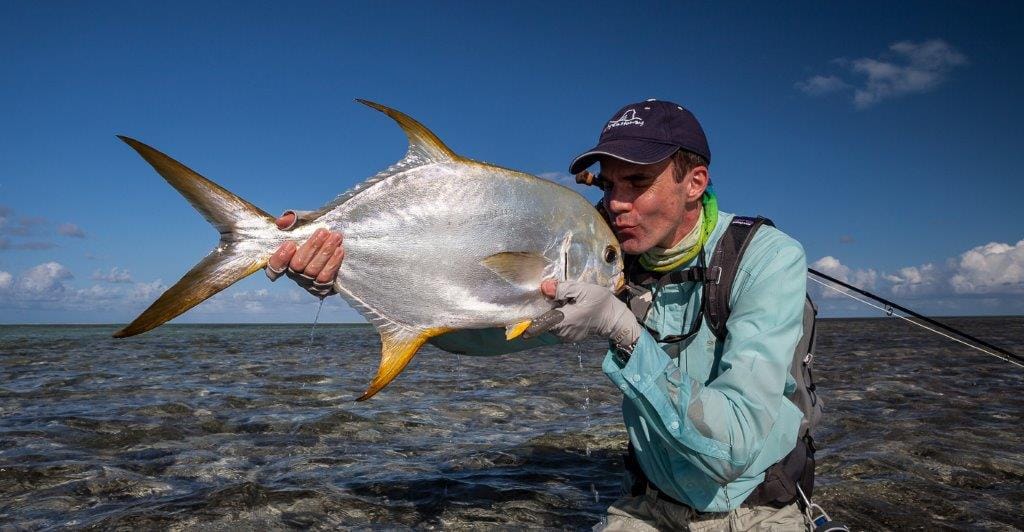 Tim managed a 5,5lb and a magnificent 15lb Permit on consecutive days, Rowan too joining the Permit club with a solid 8lb fish.As far as trophy Bones are concerned, Jim, Rowan and Andre each managed to join the enviable 10lb Bonefish club during the week amidst countless other fish weighing between 6 -9lbs. All this sounds fairly common by St Brandon's high standards, one sometimes needs to sit back and take stock of what an exceptional Bonefish fishery this speck in the middle of the Indian Ocean really is.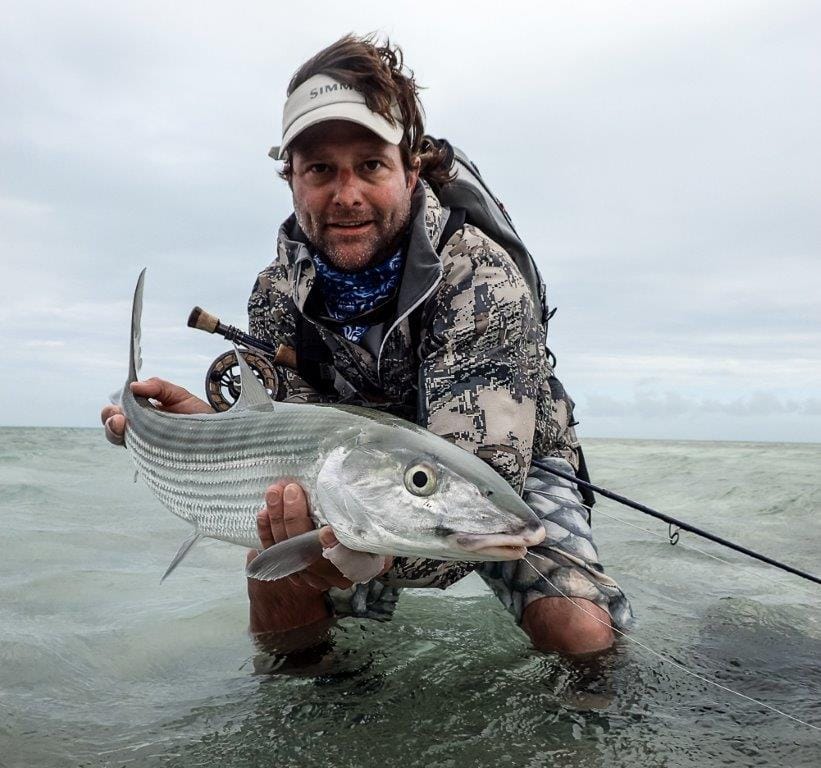 The GT's too were around and willing to eat if the right cast was made. Jim got his first ever GT of 85 cm, whilst and Rowan managed to get two fish in a single day, one of 86 cm and the other 95 cm.  Everyone else saw and had shots at these highly prized predators but as is the case with these fish, it's one thing seeing them, another thing landing one!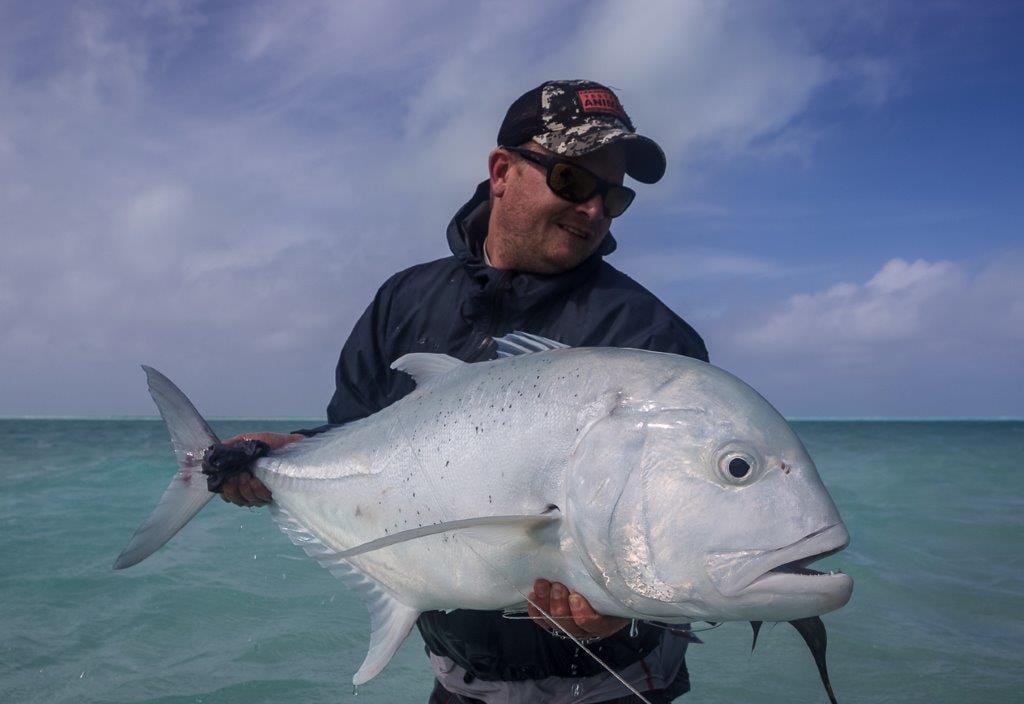 All in all we had a great week and considering the tough weather conditions some incredible fish were landed. Further evidence that St Brandon's is not your average flats fishery and for those anglers willing to venture out into the middle of the Indian Ocean a fishery which has unlimited possibilities! So that's it from the guide team until September later this year. Thankfully it's just a few short months away and we cannot wait to share this magical atoll with a new set of friends!
Cheers for now
Chase and the St Brandon's Guide Team
ST BRANDONS AVAILABILITY @ 14 JULY 2015
26 Sept-5 Oct 2015 (FM 28) – 3 rods open
7-16 Oct 2015 (NM 13) – 2 rods open
20-29 Oct 2015 (FM 27) – 2 rods open
31 Oct-9 Nov 2015 (NM 11) – 1 rod open
11-20 Nov 2015 (NM 11) – 5 rods open
3-12 April 2016 (NM 7) – 8 rods open
For more information or a detailed itinerary please contact Charlotte Chilcott or call +44(0)1980 847389.