Giant bonefish and free taking trevally… has to be every flats fisherman's dream. St Brandon's in the Indian Ocean is proving to be the home of just such quarry. It is a group of over 50 small islands, islets, coral ridges and vast sand flats on an extended reef in the Indian Ocean. Situated 268 nautical miles northeast of Mauritius this untouched atoll is rich in fish stocks, flora and fauna. The magnificent condition of the coral and the lobster infested outer reefs is proof that other than a small population of Creole natives who live on Raphael Island in the north, this area has had very little human interference.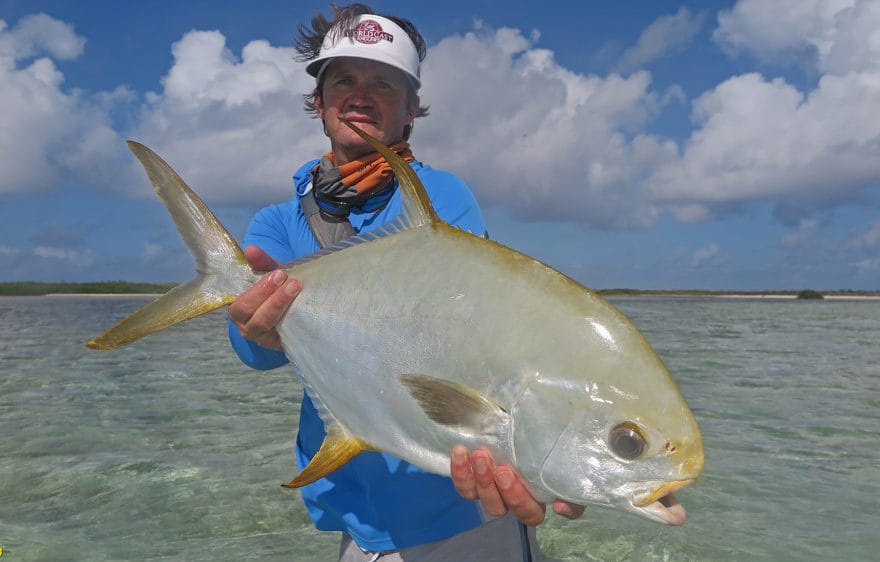 St Brandon's is a saltwater fly fishing paradise with scattered islands, vast connecting sandbanks, flats of hard white sand and broken coral. There are even flats that are covered in turtle grass although they are few and far between. The atoll has some of the most spectacular bonefishing you will ever encounter, and on most tides fishermen can expect to see vast shoals of these grey ghosts as well as enormous singles and doubles. On recent expeditions fish of 15 lbs and more have been caught. There are also numerous Indo-Pacific permit for those anglers wishing to target this ultimate shallow water gamefish. Other notable species which frequent the flats of St Brandon's are bluefin, golden, yellow dot and green spot trevally, as well as the notorious giant trevally which reaches weights in excess of 100 lbs. The guides will lead you onto the flats and help you identify the desired target species, the areas which they frequent and the tactics used to target them.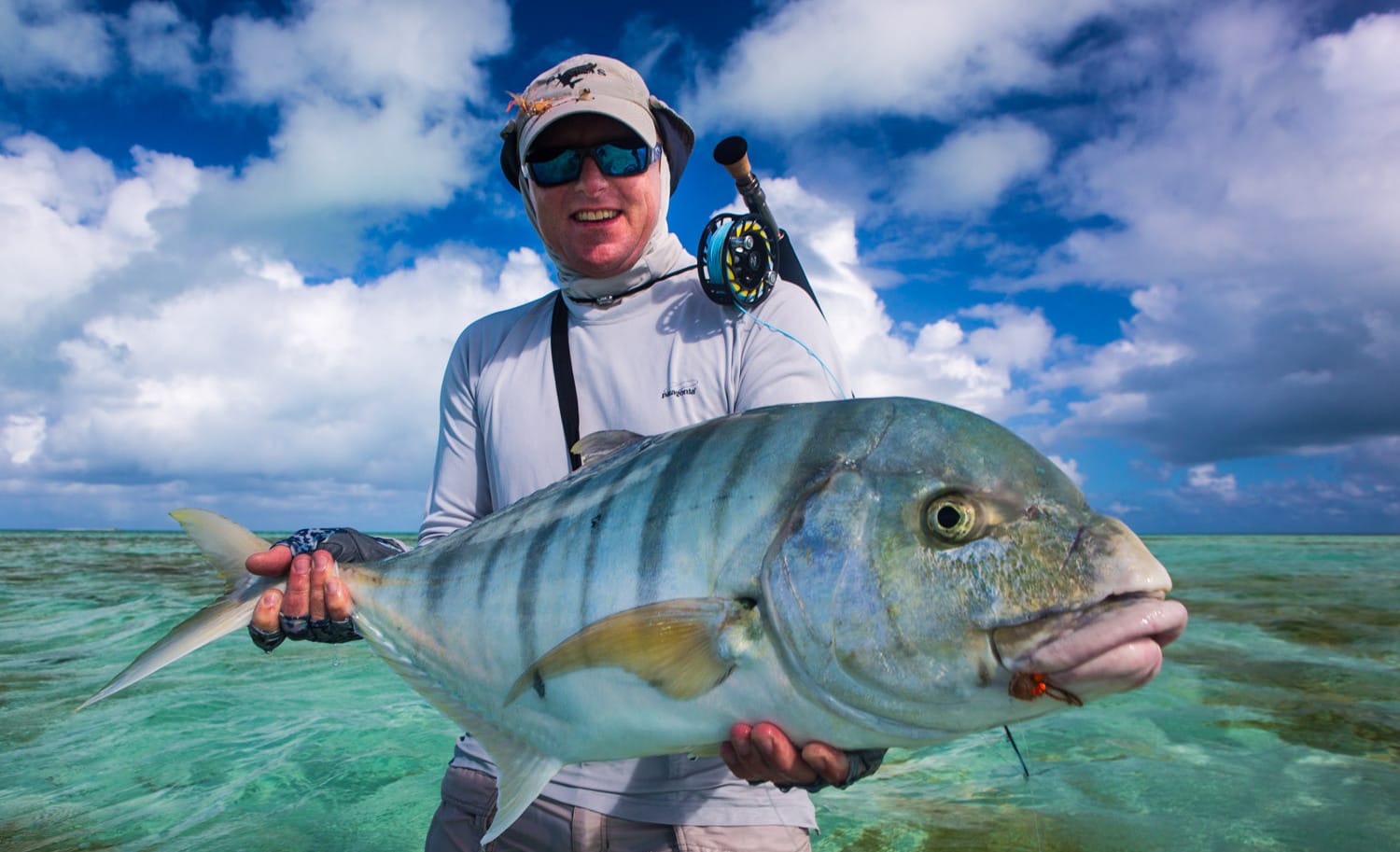 Guests are accommodated in a low key but charming guesthouse on Raphael Island in the north of the atoll. The guesthouse accommodates a maximum of eight guests in four twin, air-conditioned rooms. Each room has two large single beds, is tastefully decorated and is serviced daily. Laundry is done twice during a standard seven fishing day tour. The guesthouse currently has two fully renovated bathrooms. A covered outdoor dining and lounge area provides an idyllic setting for enjoying a cold Phoenix (local beer) at the end of a great day of fishing. A separate mudroom/tackle room ensures all your gear has been cleaned and is neatly stored away and ready for another great day of wading.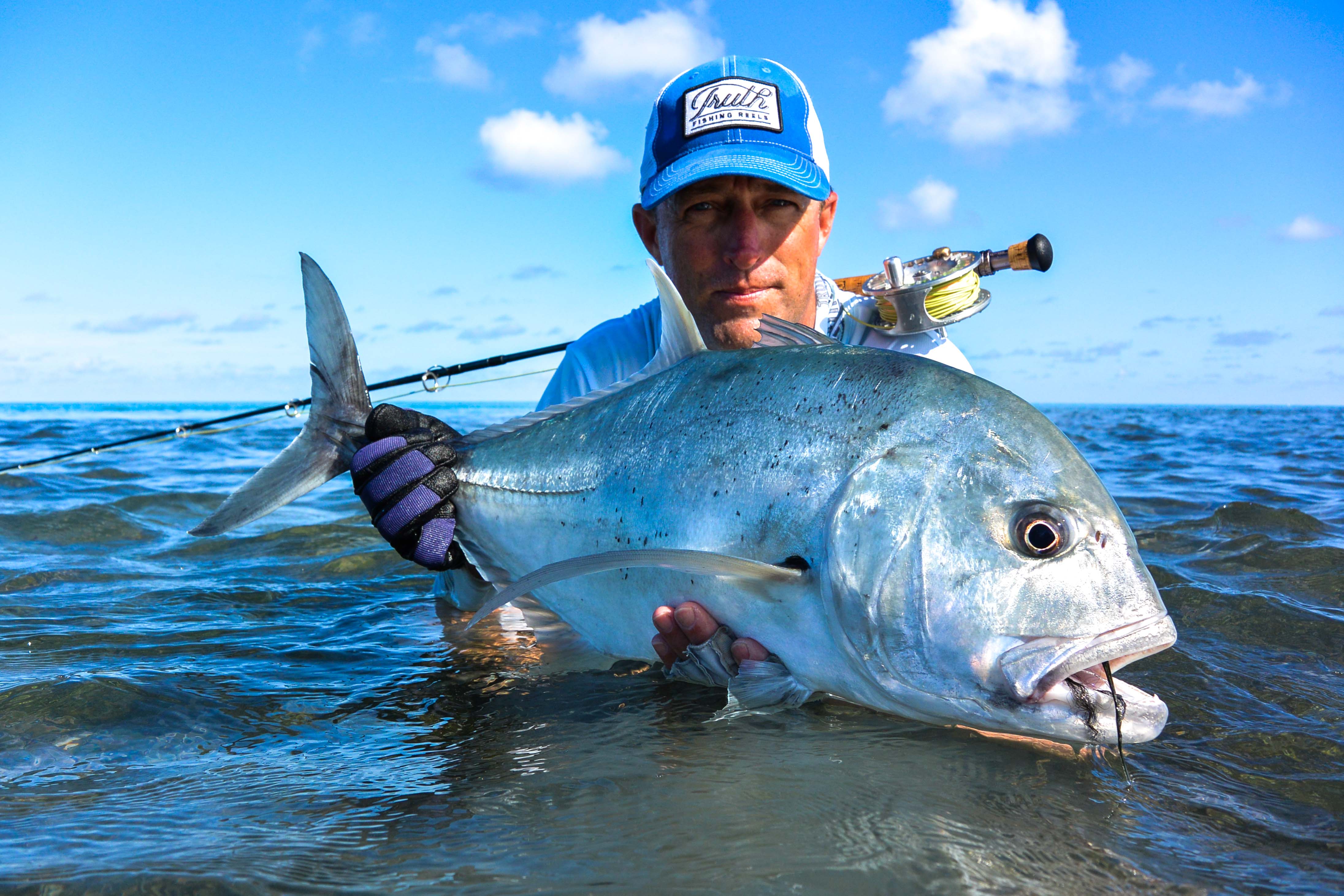 This trip will not be for everyone, but for those who like the sun on their backs and wading on the flats this just could be the ultimate saltwater trip.
If you would like details for other available dates, please contact Charlotte Chilcott or Peter McLeod. Alternatively for more information, please contact us on +44(0)1980 847389.