Some very cold and frosty nights at the beginning of the month to a blazing heatwave towards the end, the weather in May this year has been one of great contrasts unlike the chalkstream fishing here in Hampshire, Berkshire and Wiltshire which has been very consistent.
The month started with lots of Hawthorn flies being blown onto the water and trout taking full advantage of these black flies which once on the surface of the river find it extremely difficult to extract themselves from the surface tension. Medium olives quickly followed then the main mayfly event of the year started in the second week of the month, patchy at first building to a crescendo over the last week. The massive hatches of duns has dwindled but the evening spinner falls of mayfly and Iron Blues over the last few days have been spectacular offering great chalkstream fishing right up until last light.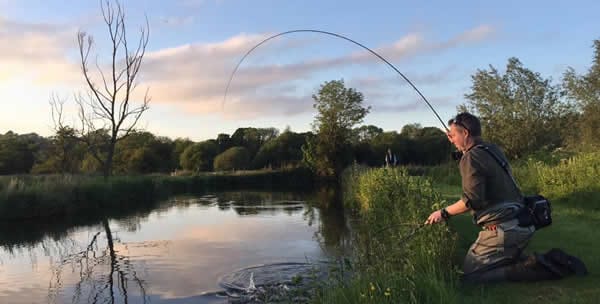 The majority of mayfly hatches I have experienced have occurred from mid-afternoon onwards but on one notable day the hatch had started by 8:30am when I arrived on the river and continued for most of the day.
A small group of Americans re visiting the chalkstream rivers with us over the last few days and fishing on the rivers Test and Nadder have experienced some magnificent dry fly fishing of the highest quality.
Once again the Nadder has lived up to the deserved reputation as a great Mayfly river. We would normally expect the hatches on this stream to continue for another 10 to 14 days longer than those of other rivers in the area.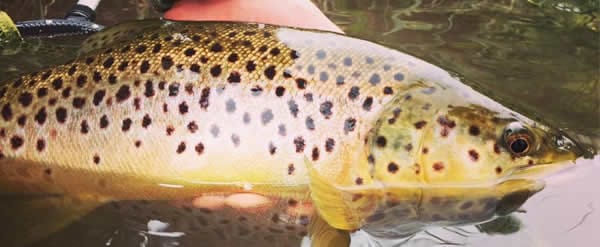 Looking forward into June, the lack of weed growth this season due in part to the low winter rainfall and consequently low flow will give some good opportunities to fish the rivers during the first weed cut period  ( June 6th through to June 20th) at much reduced rates when normally we would  not venture out on these rivers.  Most river keepers will be trying to preserve the weed beds to help hold up water as we head towards mid-summer.
Best options will be on the upper parts of the rivers Test and Anton and we have some last minute availability at special prices available, click HERE for more details. 
For more information contact Alex Jardine or call our office on +44(0)1980 847389.