Mexico boasts some of the best saltwater flats fly fishing to be found, from the tarpon rich waters around the Gulf of Mexico coastline to the permit filled bays of Chetumal and Xcalak. In the middle lies the expansive Ascension Bay and Sian Ka'an Biosphere, the destination for anglers in search of Grand Slams and Super Grand Slams – bonefish, tarpon, permit and snook.
Due to the prolific nature of these flats and the volume of fishable water there is a variety of lodges that operate in the area, each one offering a unique experience in this saltwater fly fisher's paradise. Below we have selected three of our favourite lodges on Ascension Bay, from fishing-focused to non-fisher friendly.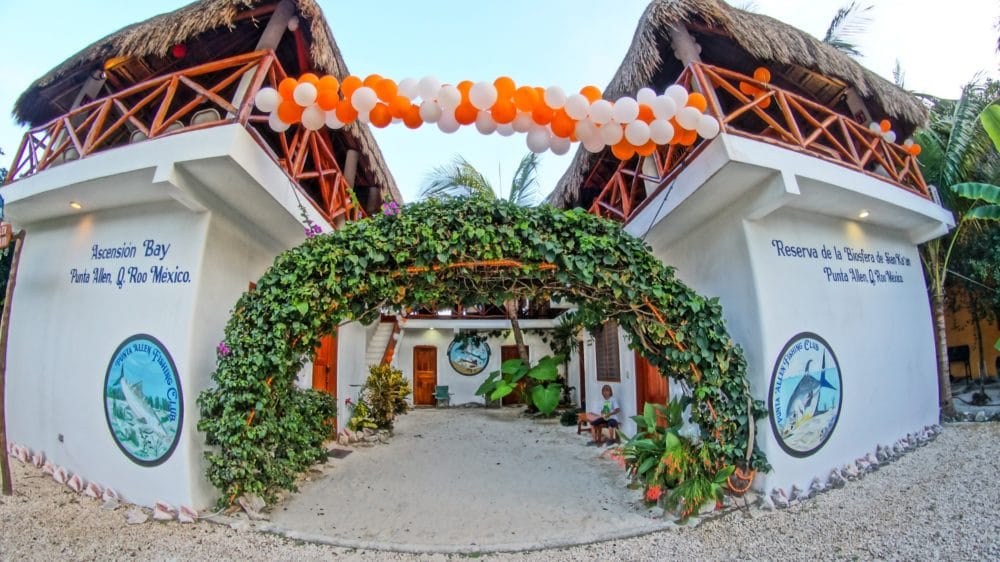 The lodge sits in the Heart of Ascension Bay and the small fishing town of Punta Allen, with its multi-cultural background the lodge combines Mexican, French and Italian influences to offer guests great comfort and a fantastic fishing experience on one of the Caribbean's most productive flats systems. The bay features miles and miles of shallow flats, a perfect breeding ground for crabs, the cherished delicacy of permit, and the reason permit grow to world-record sizes here. The bonefish are plentiful, so your opportunities for landing these fierce fighters are numerous. Ascension Bay is world-renowned for its seemingly endless saltwater flats and fishermen come here primarily seeking the challenge of the elusive permit and bonefish, plus the chance to achieve a Grand Slam.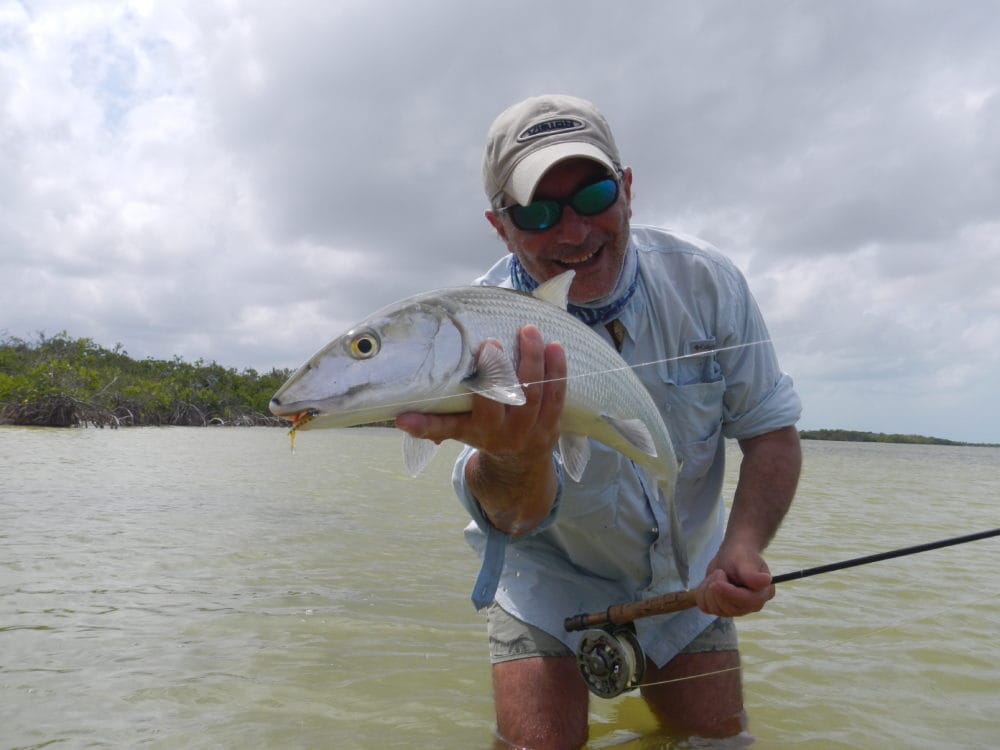 The lodge comfortably houses 6 to 8 anglers at a time in well-appointed twin rooms. Accommodation is shared but there are two rooms that can be taken on a single occupancy basis. Breakfast and dinner is served in the wonderful upstairs open palapa whilst the sunrises and sets on each day. Non-fishing guests are welcome, there are a limit range of activities that can be done including eco-tours and visiting Mayan ruins, but please note that Punta Allen is a small quiet fishing port with nice beaches.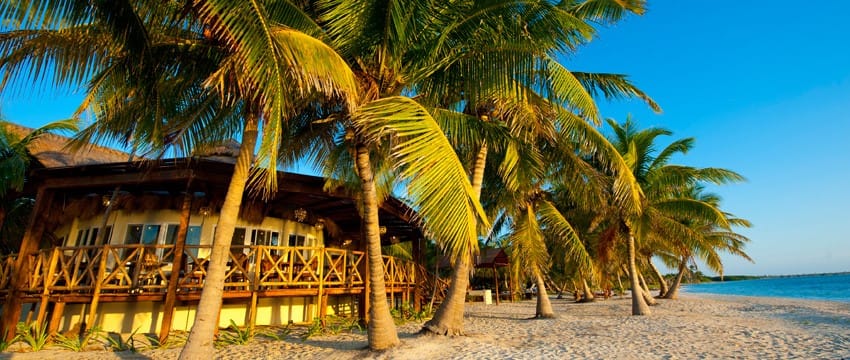 The lodge is situated just north of the small town of Punta Allen offering good access by both road and boat from Cancun whilst maintaining a remote sense of freedom. The lodge has access to endless flats hosting some of the biggest permit in the world and enormous schools of bonefish. With tarpon and snook on hand too it forms one of the world's best places to go for a Grand Slam or Super Slam. With all these fish around, it is evident why GSL's wall of fame is filled with so many delighted Grand Slam anglers. It fishes all year round with prime time being February to early July and then again late October to early December.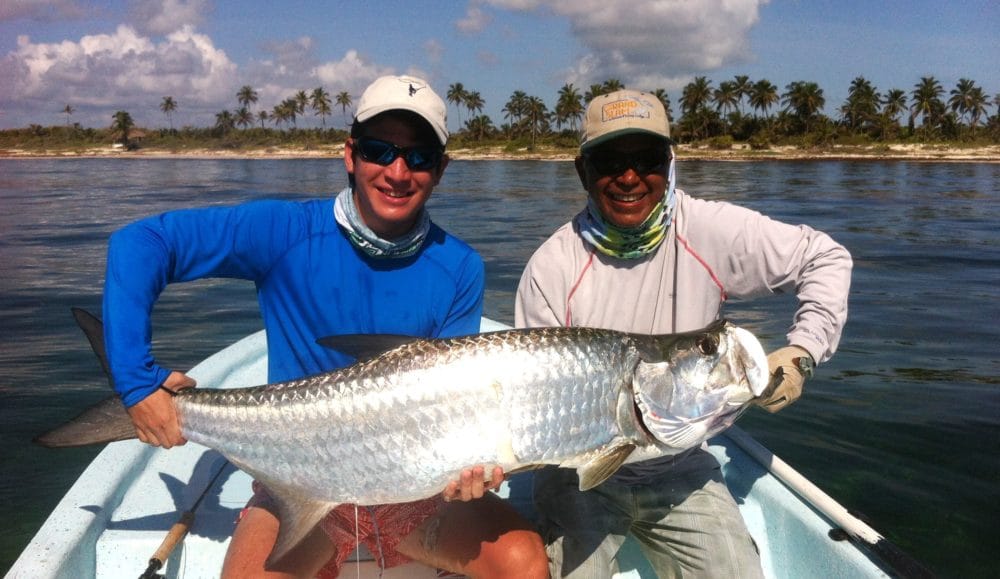 The lodge has been designed primarily for anglers but it offers a very comfortable and relaxing experience for non-fishers too. Various day trips can be arranged for those who would like to explore the local area, try snorkelling or visit Mayan ruins or simply relax by the lodge pool. There are no fixed entry and exit days so trips can be tailored to suit.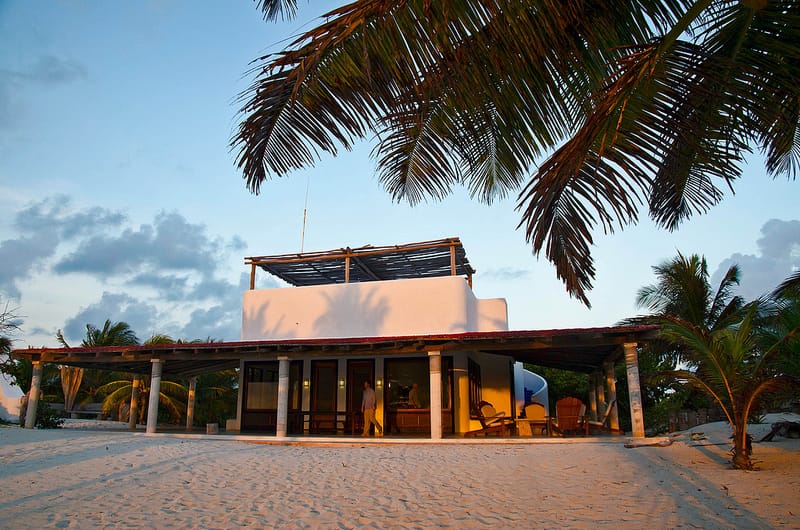 The two lodges are run by the same group, they are situated 10 miles apart on the northern tip of Punta Pájaros, on the southern side of Ascension Bay. Due to their location they offer access to a very different part of the bay to the lodges in Punta Allen on the northern side. This side of the bay also offers some of the finest Caribbean flats permit fishing along with bonefish and tarpon. The fishing is predominantly done from skiffs rather than wading. Playa Blanca is the more comfortable of the two lodges, it is a spacious, luxurious lodge with a deep-set covered porch, perfect for reading and relaxing, as well as a roof top sanctuary – the perfect place for stargazing. Playa Blanca Lodge features large duplex cabanas spaced among the palms near the beach. The rooms have terracotta floors, large bathrooms with marble vanities, and natural wood furnishings set in white interiors with tropical accents. Each room has its own patio overlooking the grounds and nearby Caribbean. Rooms set back from the ocean have air conditioning, while ocean front rooms take advantage of the sea breezes. The lodge offers seven rooms and accommodates 14 guests perfectly.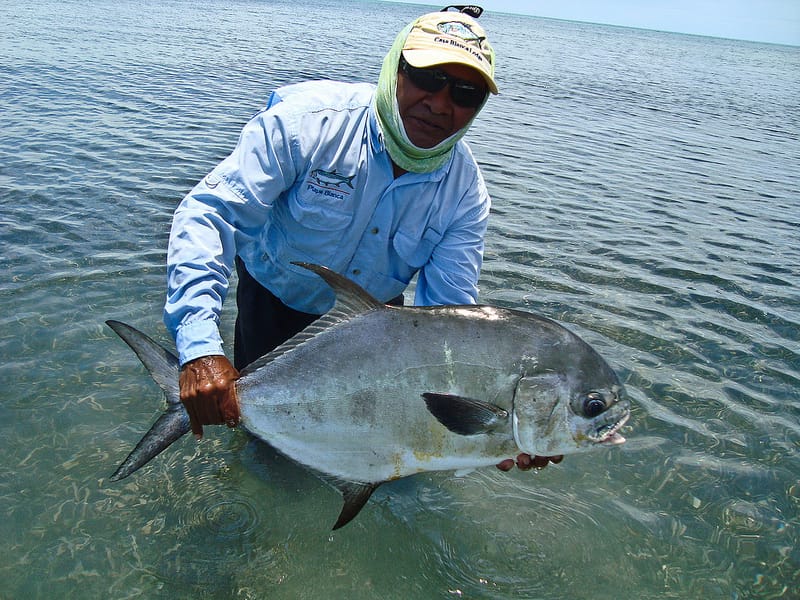 Casa Blanca is the more fishing focused of the two lodges, built right on the water the lodge overlooks a beautiful flat. All rooms are spacious and well-appointed with remarkable ocean views, air conditioning, tile floors and mahogany shutters. Casa Blanca has ten seaside rooms and can accommodate 22 people comfortably. In the open-air main lodge you will find comfortable lounging chairs and a fully stocked bar with accommodating bartender. Whilst fly fishing is the main activity at both lodges, this pristine slice of paradise has much more to offer. Snorkelling and kayaking the turquoise waters, hiking and biking along 25 miles of private beaches and coves, touring the mangrove lagoons and the Mayan ruins, or simply indulging in a massage and a day of relaxation are just a few possibilities. All activities are personally tailored to suit your schedule. Wireless internet is also available at both lodges and usually provides an adequate service.
If you would like more information about saltwater fly fishing in Mexico please contact Alex Jardine or call our office on +44(0)1980 847 389.