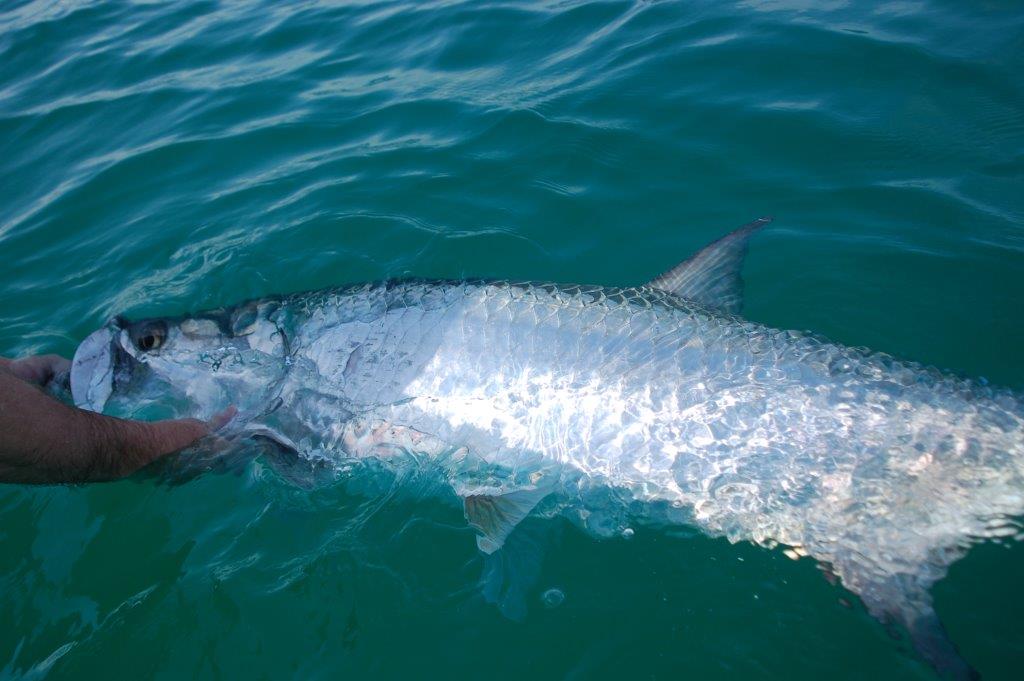 Mexico has been a long standing saltwater destination that many have cut their teeth on the Yucutan's azure waters. It is also one of the very few destinations that can be reached from the UK by direct flight to Cancun. Although the Yucutan's reputation has been mostly based on multi species and permit fishing on the North coast there are some excellent opportunities for tarpon fishing for residents along with migratory tarpon between April and September. Isla Holbox is a small fishing island located on the north-eastern point of the Yucatan Peninsula, just two and a half hours from Cancun. Holbox Flyfishing Lodge is located on the main Isla Holbox beach, only a short walk from the town square. There are no cars on the island and the streets are made of soft beach sand, allowing you to forego footwear if you wish. Isla Holbox is blessed with one of the world's outstanding tarpon habitats.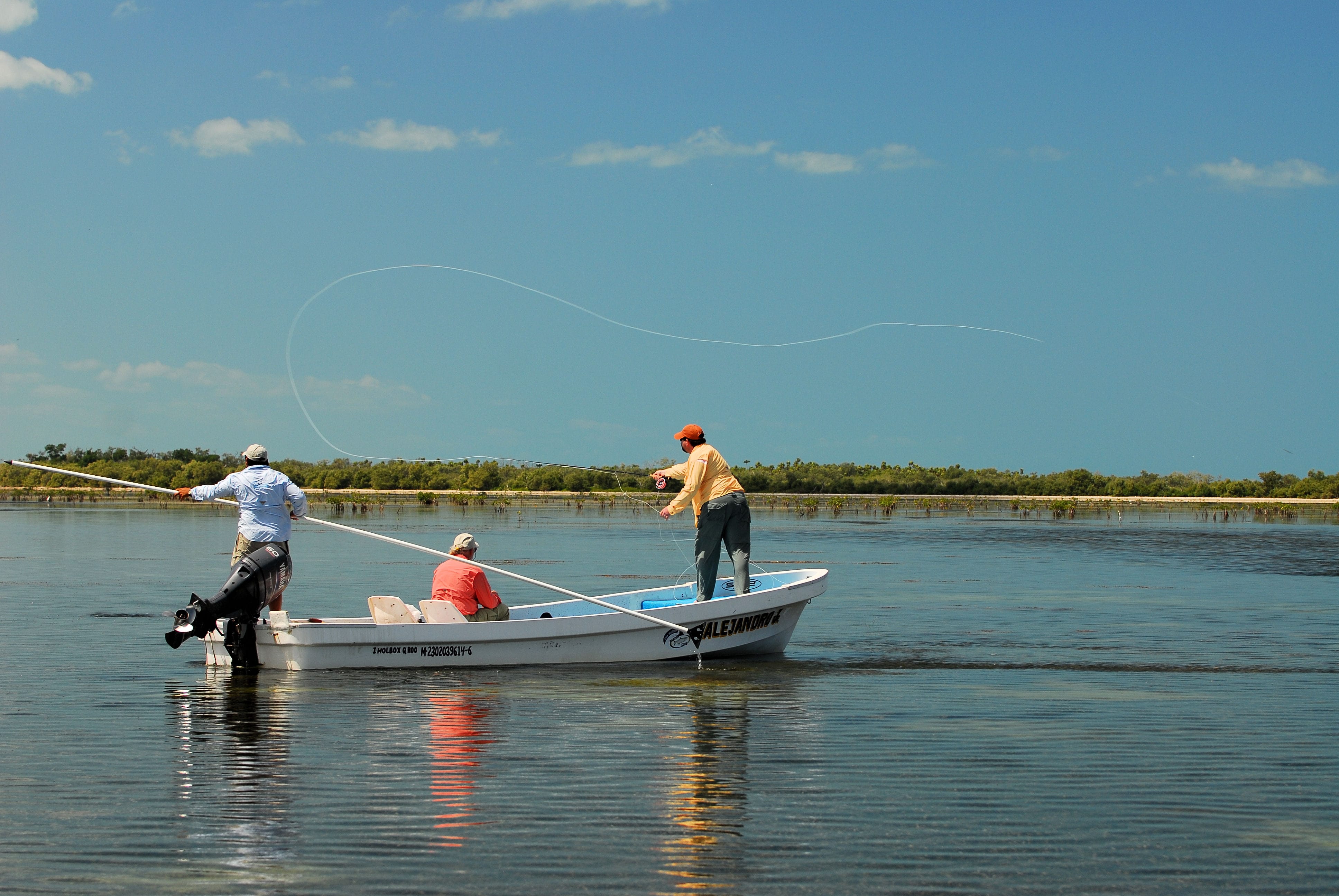 Although there are other species to be found in the waters of Holbox, it is the tarpon that is the true star of this destination. Every year large schools of adult fish congregate in the open waters just off the island. In the shallow mangrove lagoons, creeks and flats you will find baby tarpon (5 to 15 pounds) and snook throughout the year. Your guide will pole you along beautiful turtle grass flats or inside the mangrove lagoon as you sight fish for these acrobats that cruise and roll just like their larger breathren.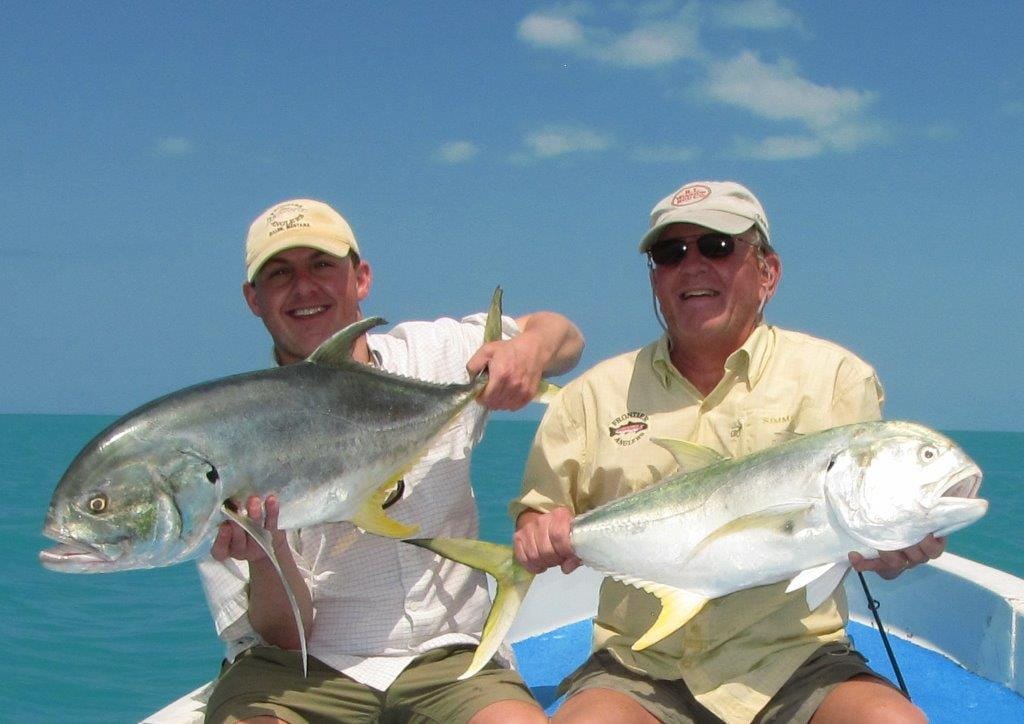 However it is the migratory fish that make Holbox a unique fly fishing destination. In April, migrating fish begin to arrive to feed in the clear water of the shallows. During June, July and August, the fishing for large tarpon in the 75 to 190-pound range is fantastic. In addition to the tarpon and snook, bonefish, barracuda, snapper, permit, and jack crevalle area also occasionally found in area waters during the spring and summer months.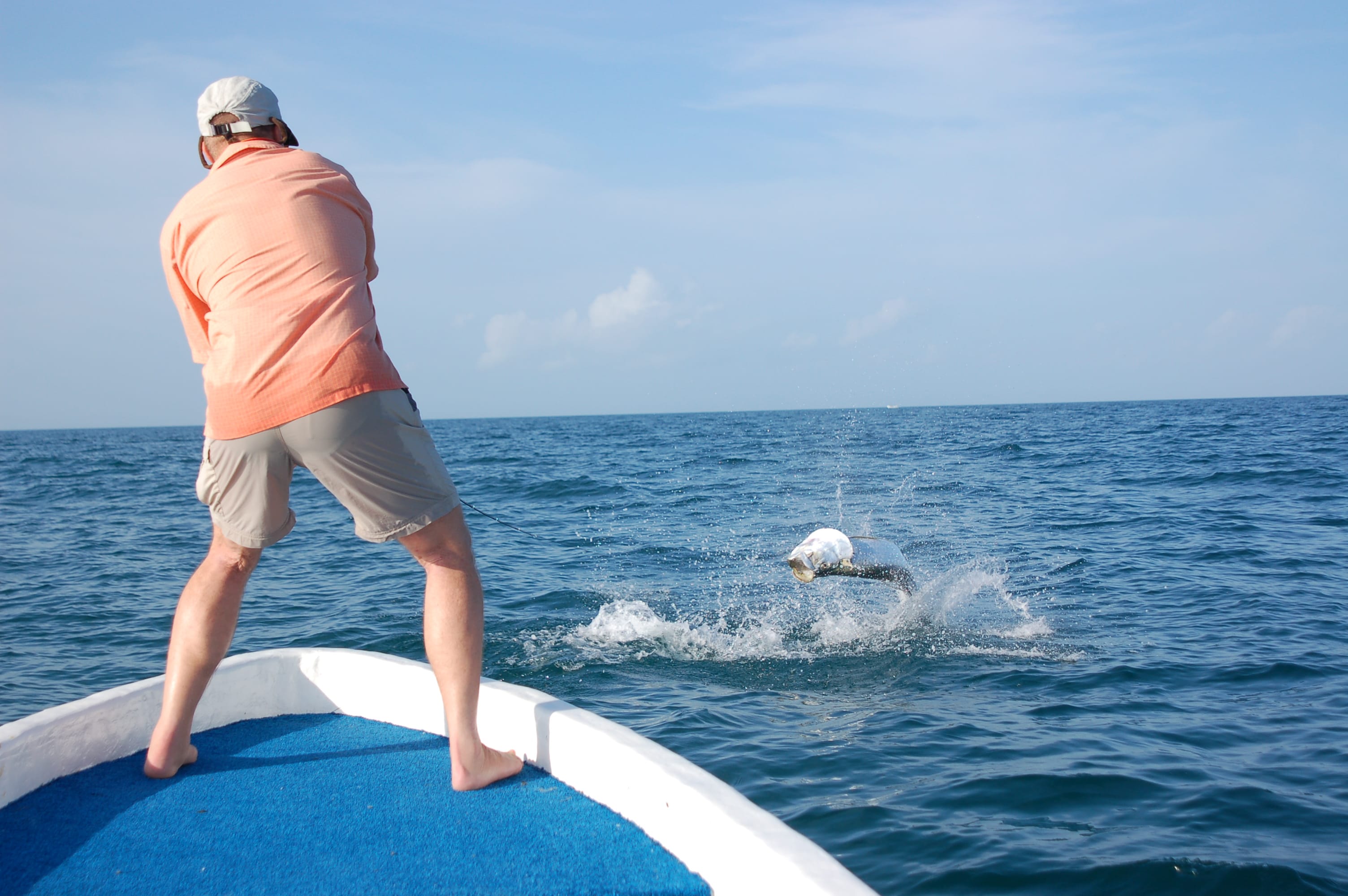 Each morning at sunrise your guide will be waiting to take you on the short panga ride to the most productive waters where you will search the calm surface for rolling schools of tarpon. It is possible to see several schools and hundreds of fish each day. The large adult fish can be found from May to September.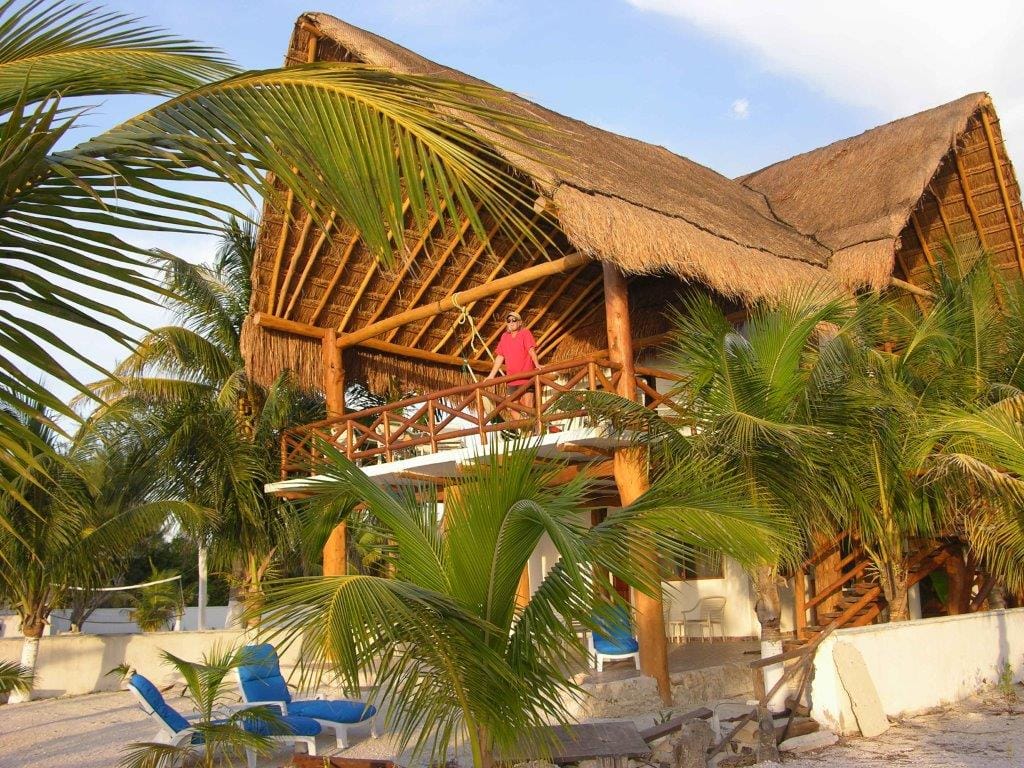 The lodge is a five-bedroom villa located on a beautiful beachfront within a five-minute walk from town. The villa has a contemporary Mexican flair and accommodates up to ten guests. The beach is perfect for an afternoon swim and the sunsets are spectacular. Lodge manager Luciano Govi is one of the most gracious and hospitable of hosts.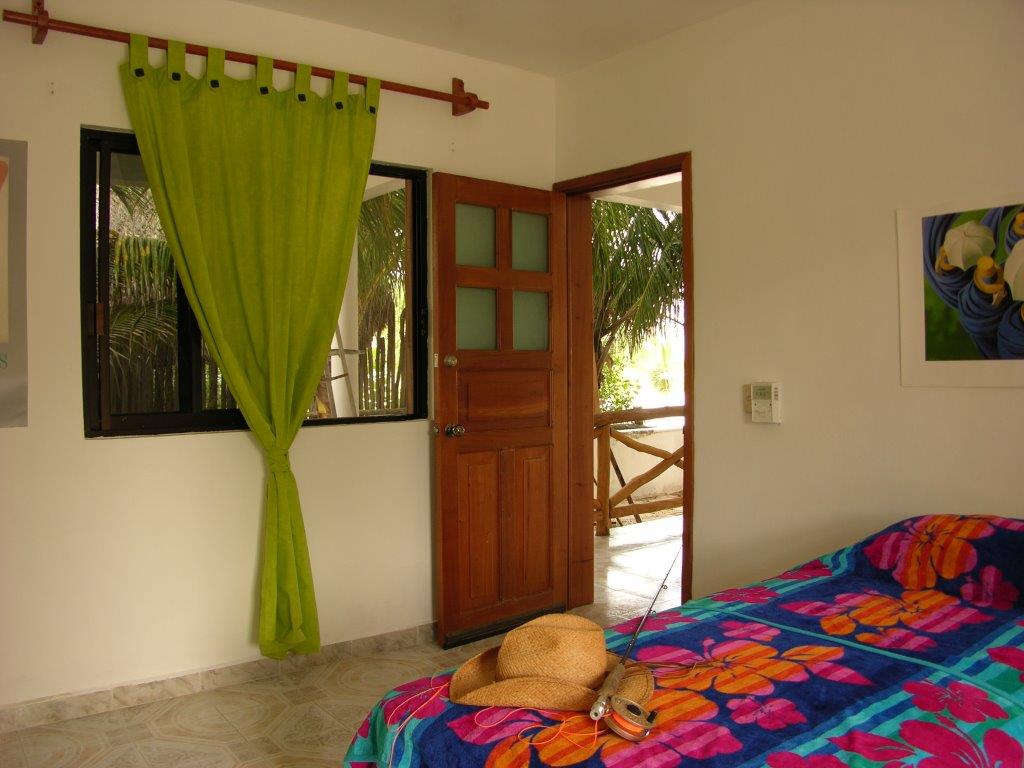 The local cuisine combines the variety of fresh seafood with a strong Italian influence and offers some truly memorable and relaxing dining experiences. Non fishing partners mix horseback riding on the beach, sweet water cenote swimming, kayaking, windsurfing, birding and island exploration with hours of relaxation on the empty white sand beaches of this undiscovered island. You can also mix in a trip to Chichen Itza, the most famous of Mayan Ruins, or snorkel with the whale sharks.
If you are looking to target tarpon, or even mix a little tarpon fishing with something for a non – fishing spouse then look no further. The costs are from US$2,495 in low season up to US$3,295 for a 7 night/ 6 day package. Shorter packages to 3 days are available.
For more details on Isla Holbox or to hold space please contact Peter McLeod or call us on 01980 847389.