In the Heart of Ascension Bay sits the well-appointed and beautifully located Punta Allen Fishing Club. With its multi-cultural background the lodge combines Mexican, French and Italian influences to offer guests great comfort and a fantastic fly fishing experience on one of the Caribbean's most productive flats systems in Mexico.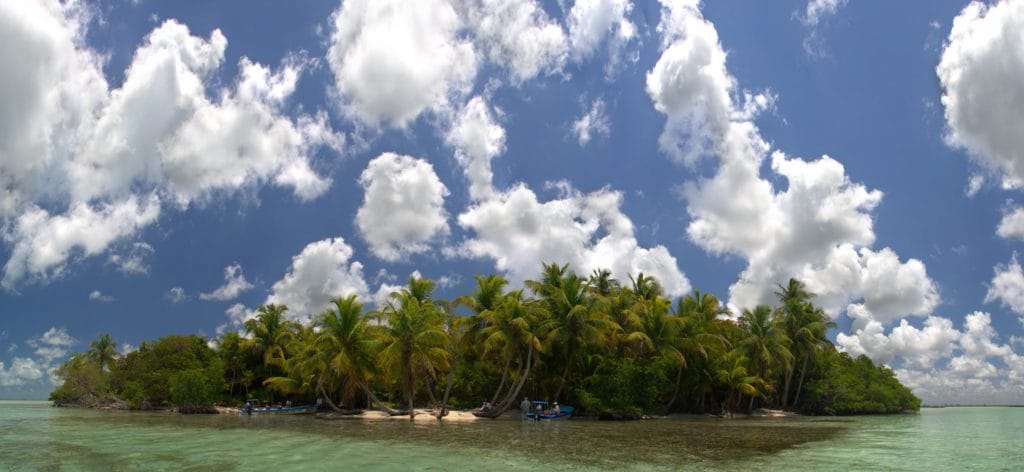 The lodge
The Punta Allen Fishing Club is located just 50 yards from the beach on Ascension bay, right in the heart of the lobster fishing village of Punta Allen.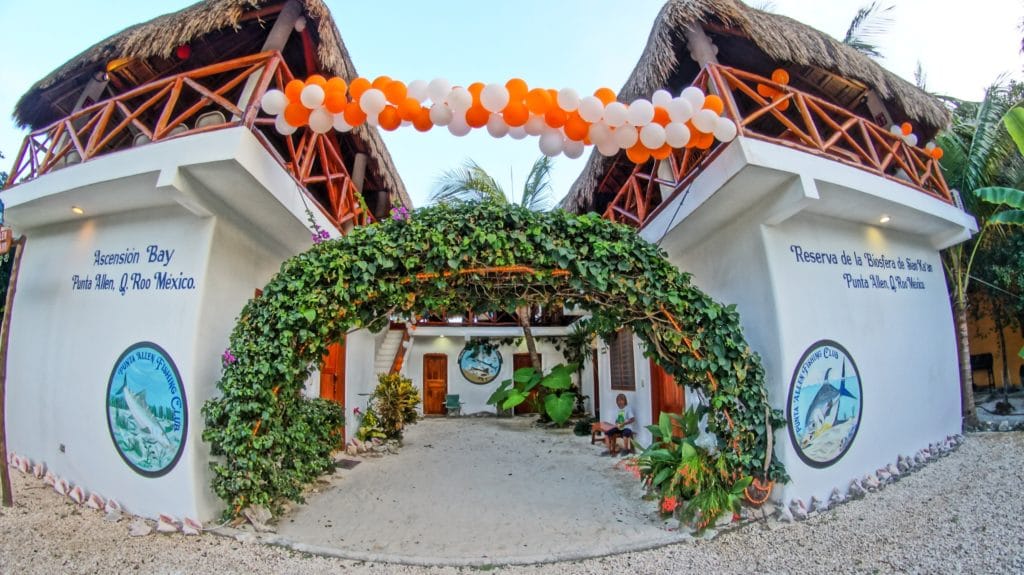 The Lodge was built in 2009 using local indigenous hardwoods, Mexican stucco style brick and tiles, following the local tradition. It is within the Sian Ka' an reserve and not only built to blend in as an "eco-friendly hotel" but also to meet the strict environmental regulations.
The lower level features five modern rooms decorated in the colourful style typical of Mexico but also offer a little a French touch which has been added by the lodge's owner. Each room is equipped with two singles, one king or one queen bed, ceiling fan, air conditioning and private bathroom with Italian-style shower.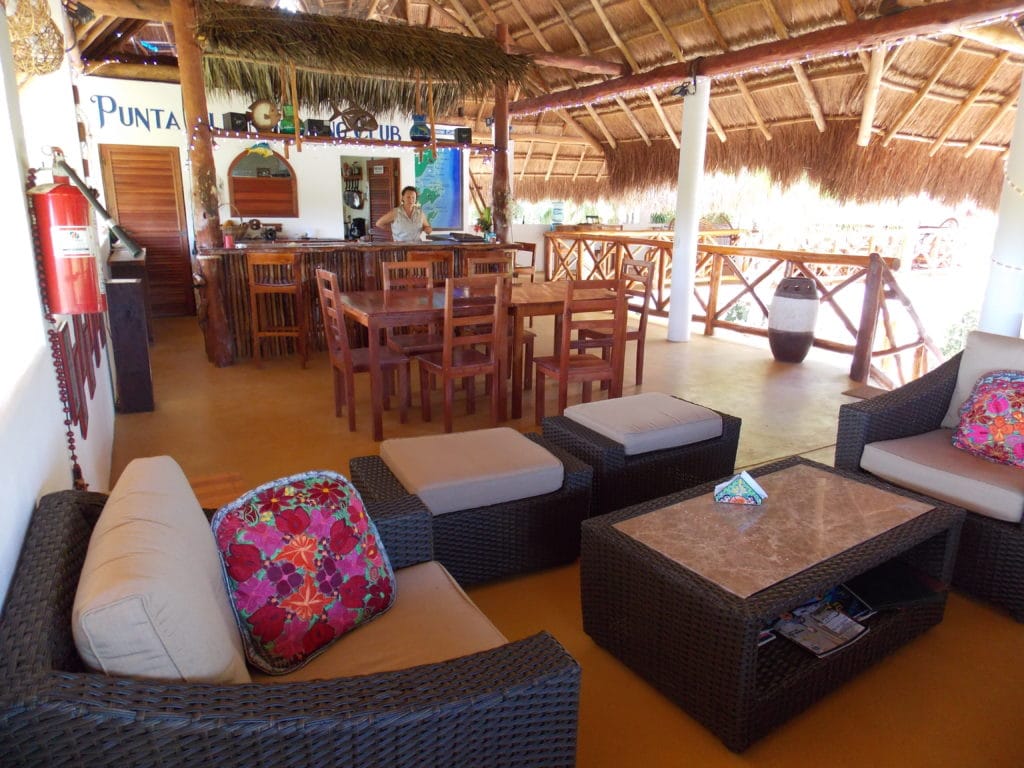 Upstairs, under a traditional Mayan Palapa, is the dining room, bar, lounge with fly tying benches and an internet corner. The Lodge is managed and run by a dedicated team, who all share the passion for saltwater fly fishing. The team, with its multi-cultural background, prides itself on anticipating your needs and wishes, to make your trip the best fishing holiday possible.
Species to target in Ascension Bay
The Punta Allen Fishing Club offers fishing from November through to July from its base in the Sian Ka' an Biosphere, Ascension Bay. From this location it is possible to target a wide range of flats and offshore species through the season.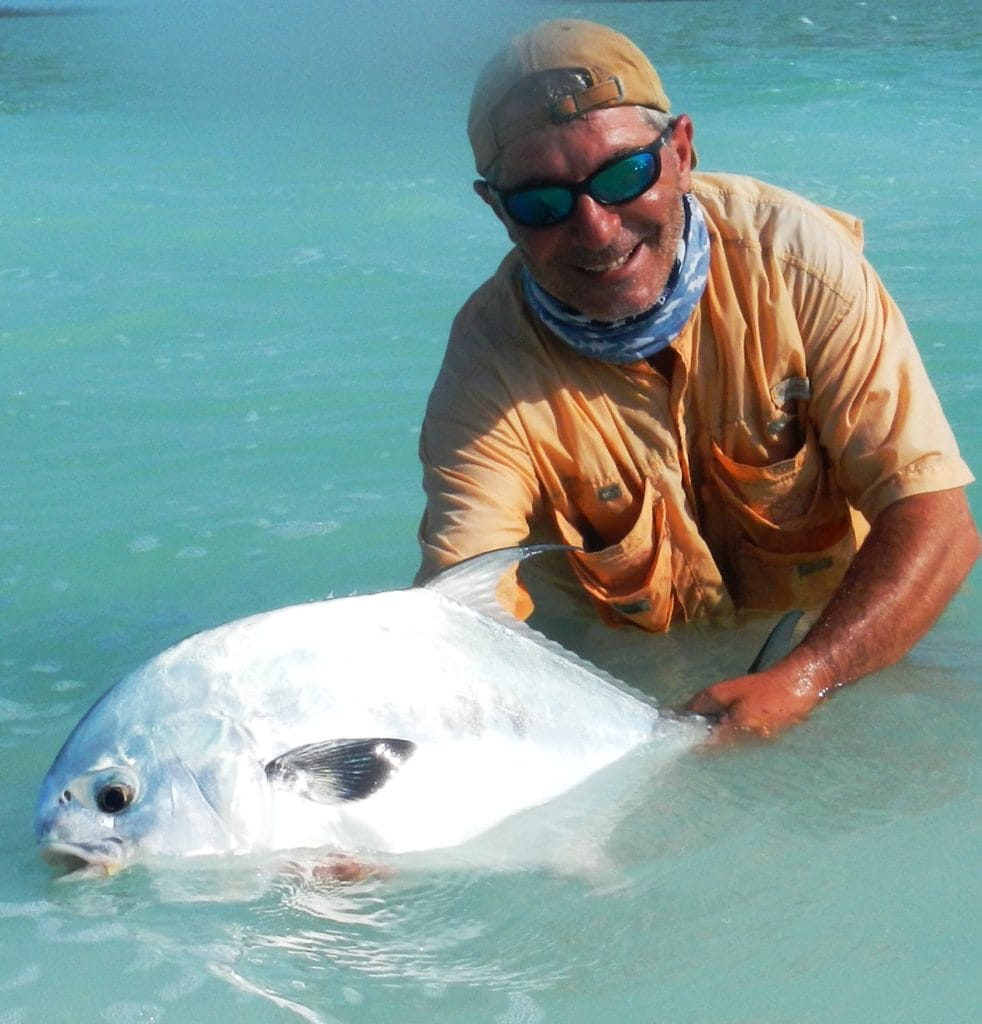 All season it is possible to target permit, bonefish, tarpon, snook, jacks, barracuda, ladyfish and snapper. From May to July it is also possible to target species including dorado, sailfish, marlin and wahoo.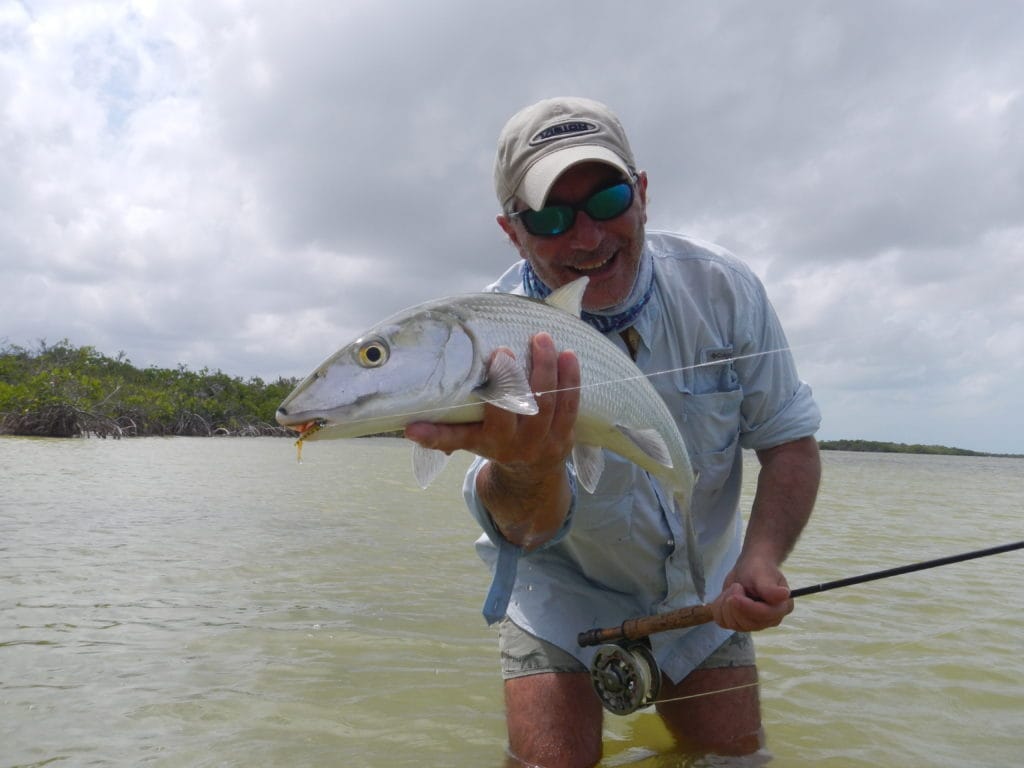 The boats and guides at Punta Allen Fishing Club
Each boat operates with two anglers and two guides, this means that when you are out wading the flats each angler always has a guide on hand to assist. The boats are 23-25 ft pangas that have been especially adapted for flats fishing. Each one is powered with a 40-60 hp engine with unlimited fuel allowance each day allowing anglers to reach further in the bay than at other lodges. All boats are equipped with radios, first aid kits, life jackets and tagging equipment (for scientific use).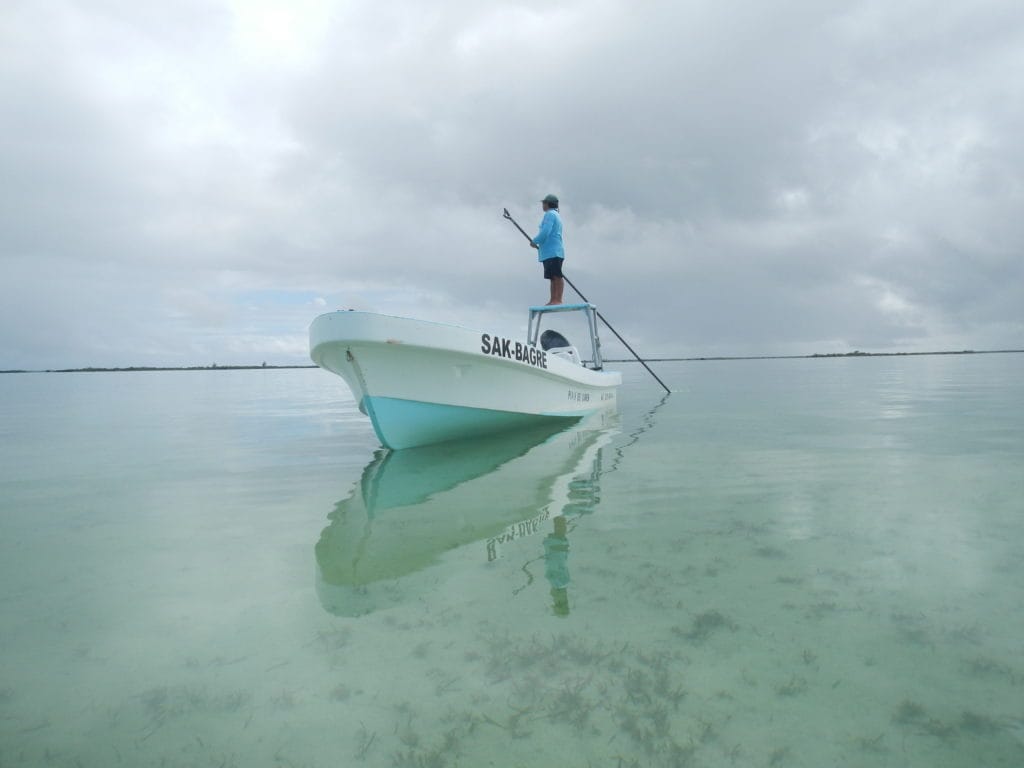 Getting to the lodge
From the UK it is possible to fly directly to Cancun from London Gatwick on British Airways, Virgin Atlantic and Tui (each schedule varies and there are season variations).
From Cancun, Punta Allen Fishing Club is a three and a half hours transfer by road. The journey through unspoiled Latin American countryside with many beautiful sites along the way.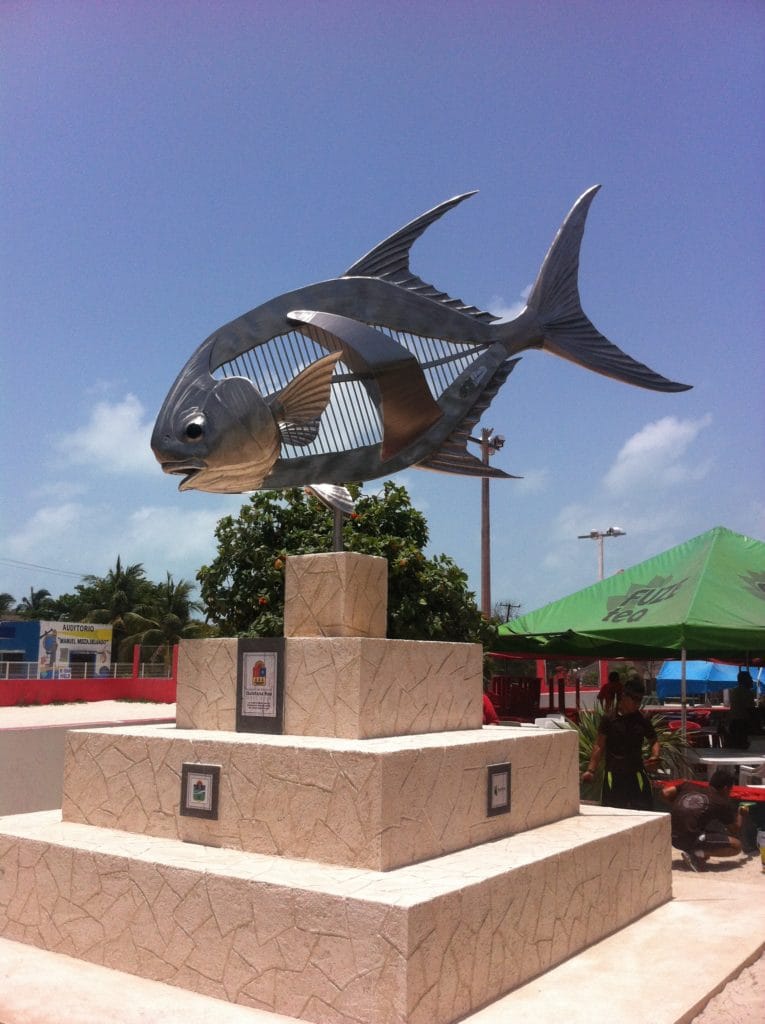 All the transfers are in private vehicles with air conditioning and operated by a professional ground handler. A van or mini-bus is normally used for small groups up to eight people. The drivers are professional, trustworthy and have looked after clients for many years.
On the return journey, back to the airport it may be possible (depending on your departure time) to stop for a visit at the Mayan ruin in Tulum or to go shopping in Playa del Carmen or Tulum. The additional cost for the stop is $30 per hour.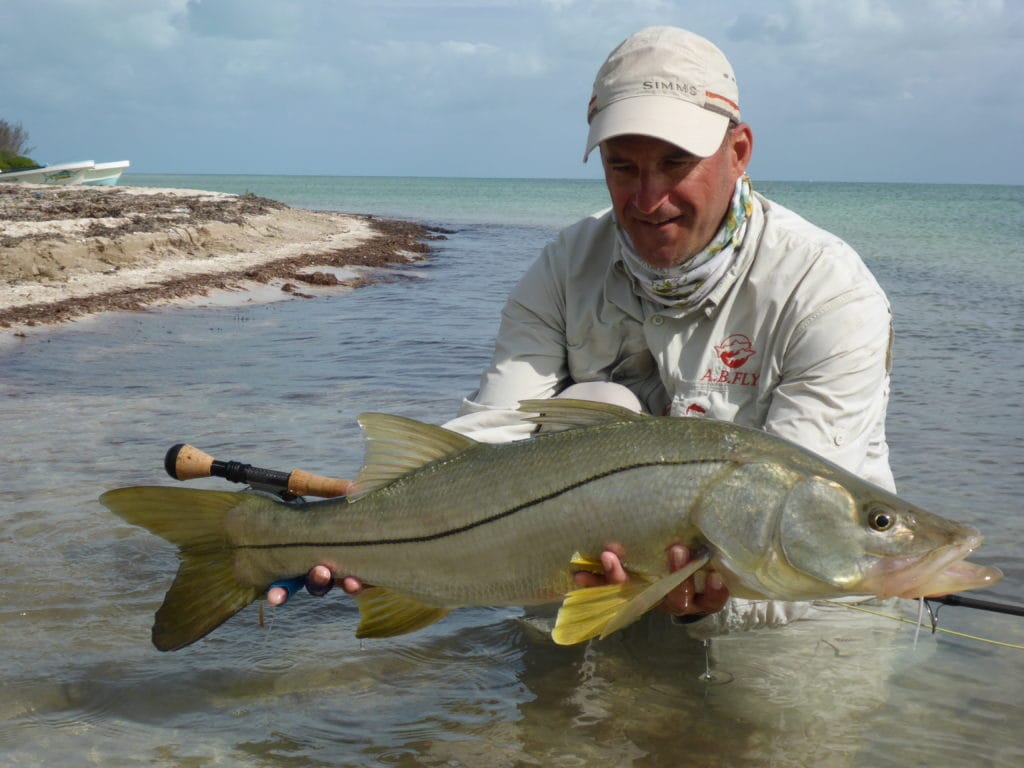 If you would like more information about Punta Allen Fishing Club please contact Alex Jardine or call our office on +44(0)1980 847 389.