Mexico offers a wonderful variety of tarpon fly fishing; from the baby tarpon nurseries of San Felipe, to the large migratory fish of Isla Holbox and also the grand slam tarpon of Ascension Bay. The Yucatan peninsula really is home of the silver king.
A day in the life of a tarpon fly fisherman:
The 0500 alarm calls out and you peel your eyes open to see darkness resting over the still waters of the Mexican Gulf. The smell of freshly brewed coffee slowly stirs you as you descend the stairs in search of breakfast. Fresh fruit, bacon & eggs builds you up for the tarpon day ahead. It, somehow, always seems easier waking when you know that you are about to go fishing.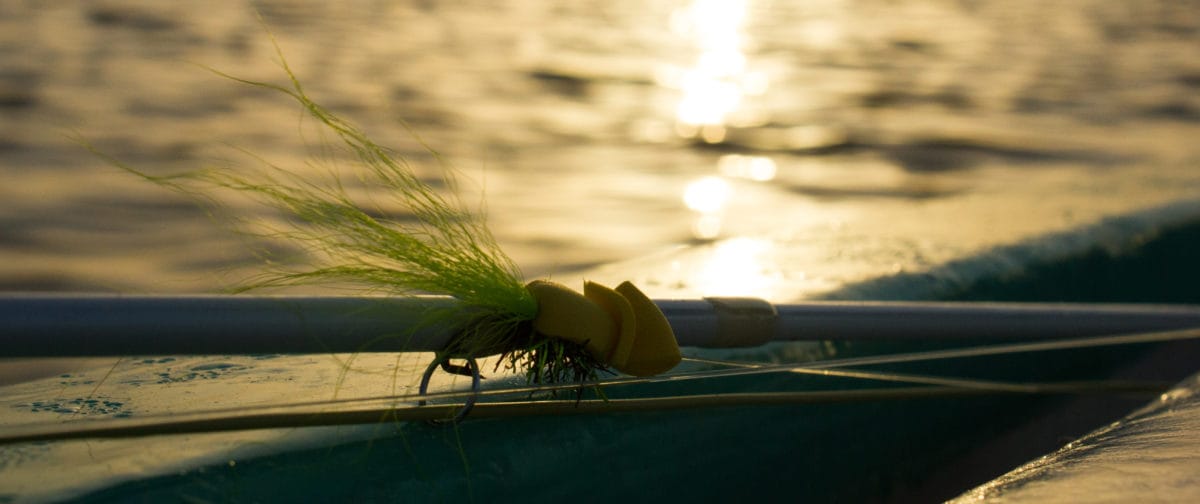 Climbing into the boats as the sun begins to crest on the horizon, the humid air is comfortable without the full heat of the sun yet. It is time to head out in search of the silver king, tarpon. As the boat speeds off to your chosen destination, the sun slowly climbs higher. It is the morning that is favoured amongst the Yucatan tarpon operations, a combination of sun and wind playing a factor.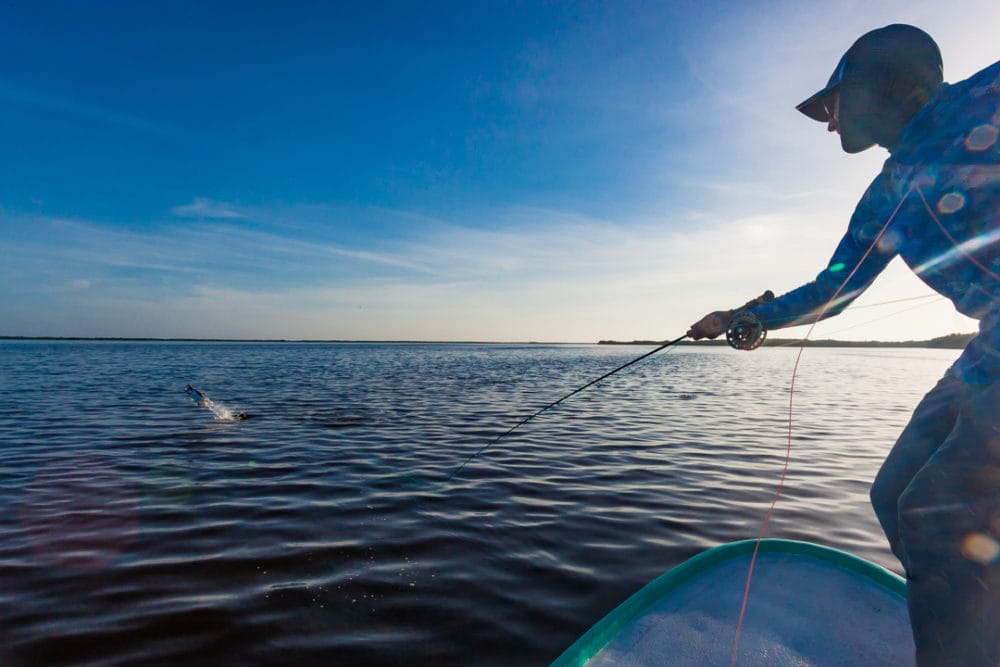 For baby tarpon, the chosen areas are shallow water (1-4 ft), often tucked along mangroves or inside little channels. This style of fishing is exhilarating and almost entirely visual. As you pole the boat along the mangroves you often hear the crash or ripple of moving tarpon before seeing them, then before you know it they are upon you. Rolling much like dolphins through the water. You quickly cast your surface fly in front of the rolling noses and begin to gently gurgle the fly back. The glassy early morning water goes still and oily. Your eyes scanning for the next movement… and then SPLASH! The calm erupts as a tarpon throws itself at your fly. Holding your nerve is hard, remember to set the hook hard before bowing to the king.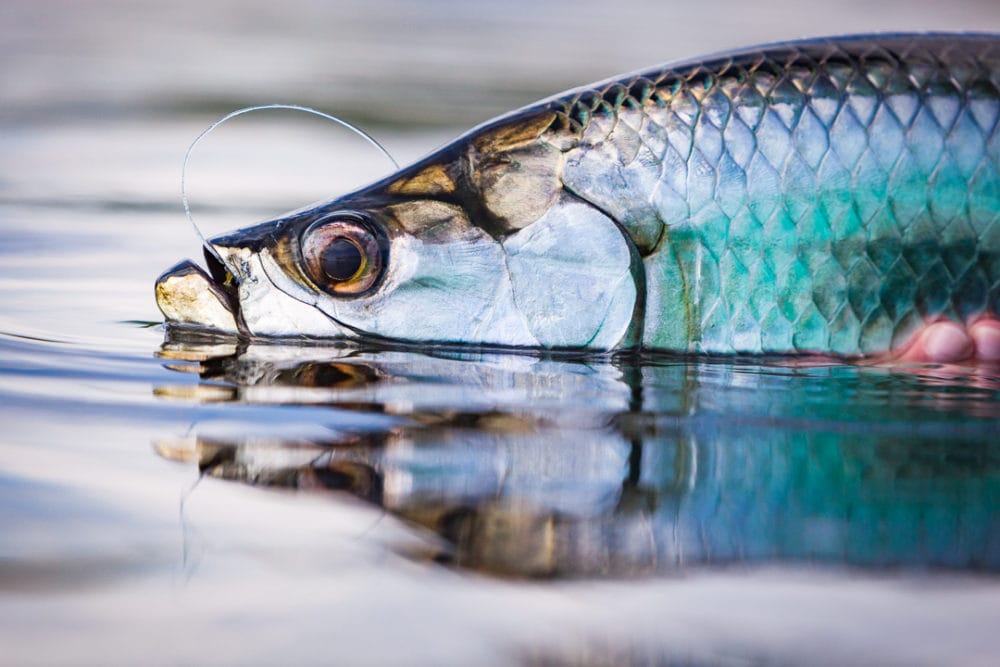 Getting the tarpon to eat is one thing but getting them to stay attached is a whole different ball game. They jump freely, high in to the air and shaking their head aggressively. Most times you see your fly disappointing spill out and come loose, but sometimes it sticks and your prize is landed. They may only be called 'baby tarpon' at this size but their regal heritage shines through.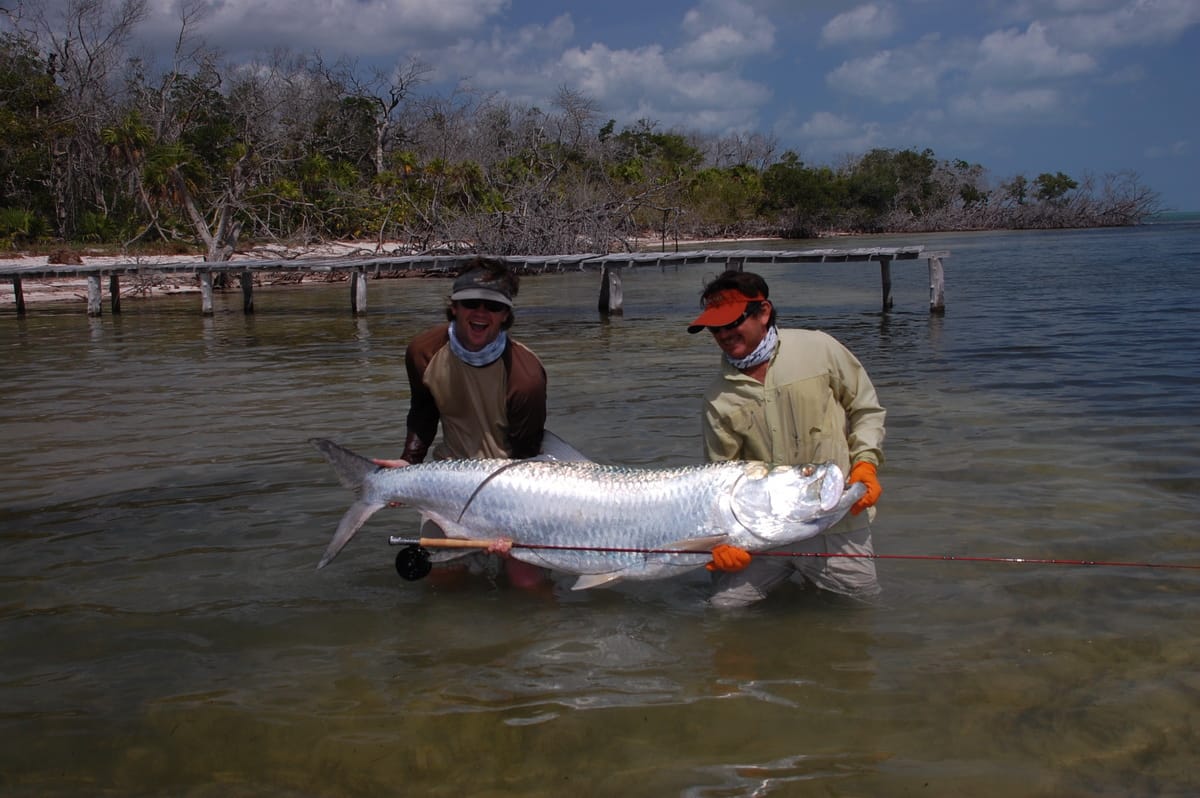 If tarpon is a species you are yet to target then you must, and if you are already hooked on the king then the following lodges should be high up on your list: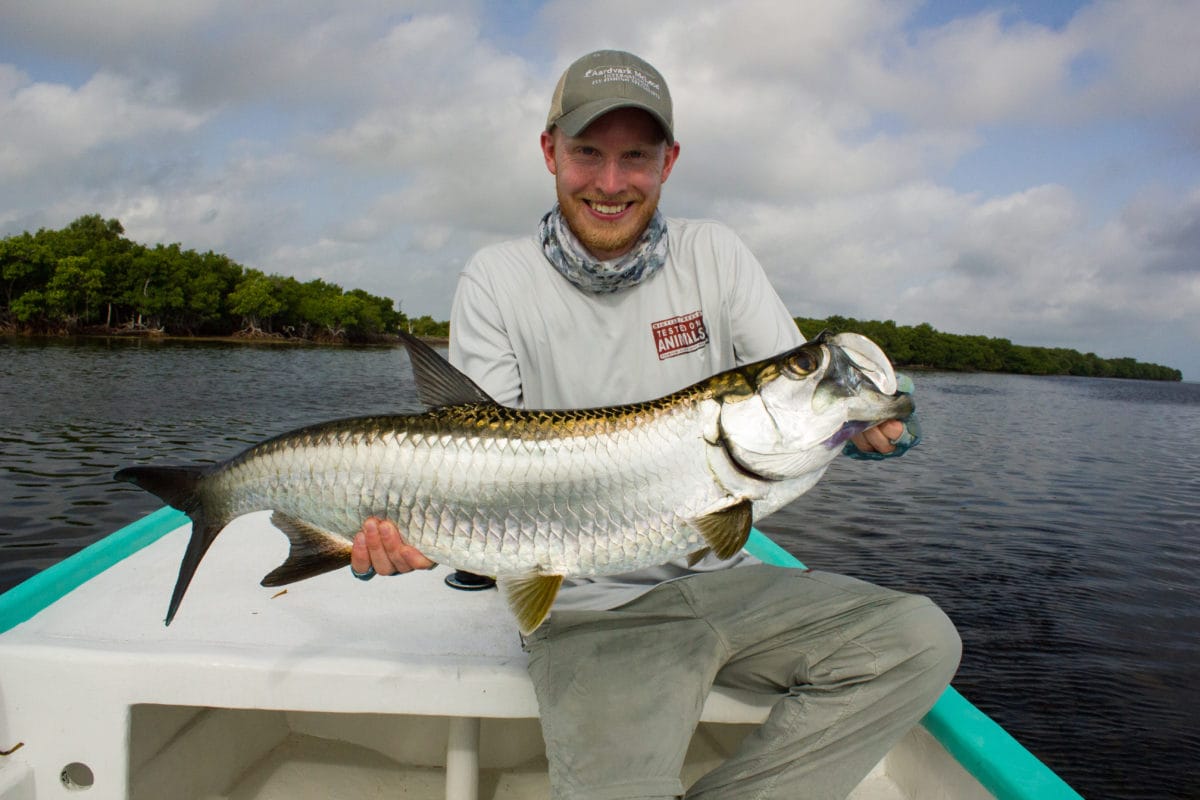 Tarpon Cay Lodge is located in the northern part of Mexico's Yucatan Peninsula in the small coastal port of San Felipe. The lodge sits on a marine reserve and offers anglers excellent opportunities at catching baby tarpon. For anglers specifically targeting baby tarpon, this is one the best fishery in the world. The tarpon generally range from five to fifteen-pounds with the occasional fish in excess of 20 lbs. Migratory tarpon can occasionally be found as well as barracuda, jacks and snook. As the fishery is primary in shallow water, often with surface flies, you will find fishing at here utterly captivating.
2019 Availability:
15 – 22 June: 4 rods
13 – 20 July: 4 rods
10 – 17 August: 2 rods
28 September – 5 October: 6 rods
Cost:
7 night / 6 day – US$3,965 per person
4 night / 3 day – US$2,825 per person
Located on the beautiful small island of Isla Holbox, the Isla Holbox Fly Fishing Lodge offers a wonderful base to pursue tarpon, snook, barracuda and more in the glassy waters and flats of the Gulf. It offers a prolific year-round baby tarpon fishery and in the summer months provides anglers the opportunity to intercept huge migratory tarpon. It is a great location for couples and fishers alike, the lodge offers non-fishing activities including horseback riding, swimming, island exploration, cultural and nature tours.
2019 Availability:
1 – 8 June: 4 rods
18 – 22 June: 2 rods
22 – 29 June: 2 rods
29 June – 6 July: 6 rods
6 – 10 July: 2 rods
20 – 27 July: 8 rods
27 July – 3 August: 4 rods
3 – 10 August: 3 rods
10 – 17 August: 2 rods
17 – 24 August: 5 rods
24 – 31 August: 2 rods
31 August – 7 September: 6 rods
7 – 14 September: 2 rods
14 – 21 September: 1 rods
21 – 28 September: 3 rods
28 September – 5 October: 6 rods
Cost:
7 night / 6 day – US$3,495 per person
4 night / 3 day – US$2,195 per person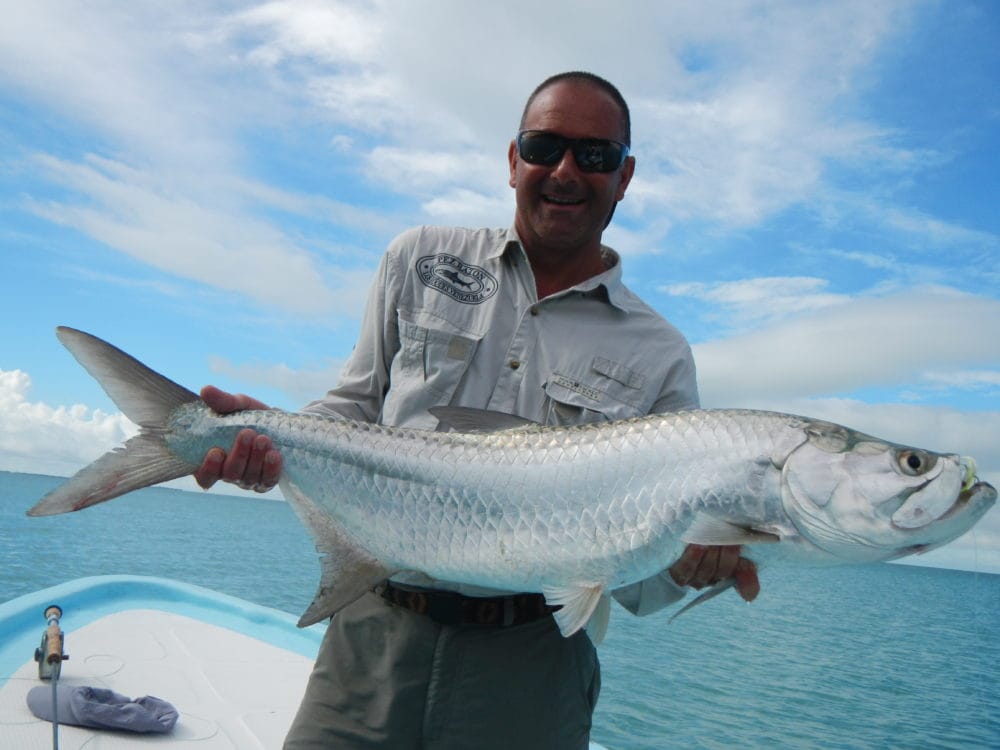 The lodge sits in the Heart of Ascension Bay, with its multi-cultural background the lodge combines Mexican, French and Italian influences to offer guests great comfort and a fantastic fishing experience on one of the Caribbean's most productive flats systems. Baby tarpon inhabit many of the mangrove lined lagoons, and show themselves to a quiet anglers. In addition the bay features miles and miles of shallow flats, a perfect breeding ground for crabs, the cherished delicacy of permit, and the reason permit grow to world-record sizes here. The bonefish are plentiful, so your opportunities for landing these fierce fighters are numerous. Ascension Bay is world-renowned for its seemingly endless saltwater flats and fishermen come here primarily seeking the challenge of the elusive permit and bonefish, plus the chance to achieve a Grand Slam. The lodge comfortably houses 6 to 8 anglers at a time. Accommodation is shared but there are two rooms that can be taken on a single occupancy basis. Non-fishing guests are welcome, there are a limit range of activities that can be done including eco-tours and visiting Mayan ruins, but please note that Punta Allen is a small quiet fishing port with nice beaches.
2019 Availability:
30 March – 6 April: 6 anglers (7 night / 6 day)
4 – 11 May: 4 anglers (7 night / 6 day)
11 – 18 May: 6 anglers (7 night / 6 day)
3 – 10 June: 6 anglers (7 night / 6 day)
10 – 16 June: 6 anglers (6 night / 5 day)
16 – 23 June: 4 anglers (7 night / 6 day)
23 – 30 June: 6 anglers (7 night / 6 day)
Cost:
7 night / 6 day: US$3,100 per person
6 night / 5 day: US$2,620 per person
If you would like more information about tarpon fly fishing in Mexico please contact Alex Jardine or call our office on +44(0)1980 847 389.