Mongolia Taimen Camps with Golden Eagle Festival Extension trip
Dates:   20th September – 7th October 2014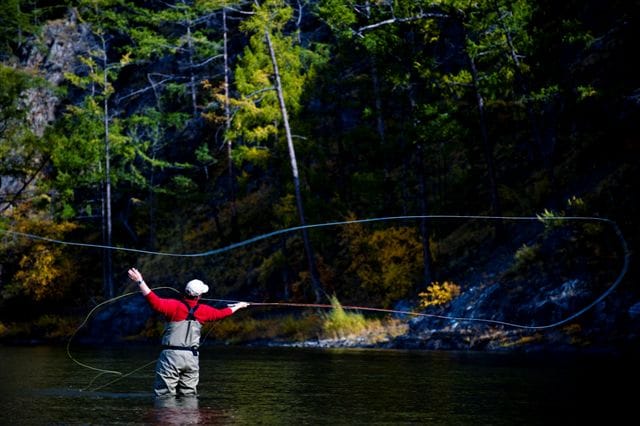 Mongolia is a wild, unbroken land reminiscent of Montana and the American West before settlement. Here you will find some of the world's largest remaining tracts of true wilderness, rich with clear, free-flowing rivers and vast golden forests of birch, aspen, larch and alder. You will also find the world's largest salmonoid, the taimen.  Over the years the trip to Mongolia has proven to be a wonderfully rewarding experience, not only for the fishing but for the landscape and the people as well.
This autumn you can combine the spectacular fishing trip with a one of the most interesting festivals in the country; the Golden Eagle Festival.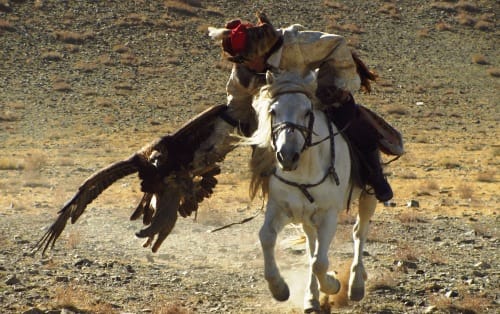 Each year the Golden Eagle Festival is held in the Bayan-Ulgii province in the remote Altai Mountains of Western Mongolia.  This festival celebrates the nomadic Kazakhs tradition of using Golden Eagles as a means of hunting.  There are competitions that test the eagles speed, agility, and accuracy as well as ceremonies, dance performances.  There will also be opportunities to ride horses with the hunters, and visit cultural and archaeological sites.
For more information on Mongolia or the itinerary below please contact Alex Jardine by email or call our office on +44(0)1980 847389.
Itinerary:
Sunday 21st September: Arrive Ulaanbaatar, you will be met and transferred to your hotel.
Monday 22nd September: You will fly to the camp. Once at the camp you will be met, have lunch and then head out for ½ day of fishing if time permits.
Tuesday 23rd – Sunday 28th September: Six full days of guided fishing.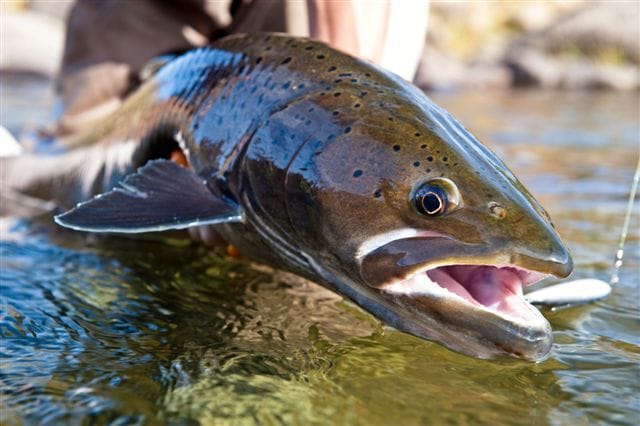 Monday 29th September: Fly back to Ulaanbaatar and transfer to your hotel.
Tuesday 30th September – Wednesday 1st October: Drive to Hustai National Park, 100km south-west of Ulaanbaatar, in 1993 the government founded the Hustain Nuruu Nature Reserve to preserve Mongolia's wild takhi horses and the steppe environment in which they live. Also known as Przewalski's horse (named after the Russian explorer), the takhi used to roam the countryside in great herds. In the 1960s they almost became extinct because of the poachers and livestock overgrazing. In the early 1990s, with assistance from international environmental groups, many takhi were reintroduced into their natural habitat of Khustain Nuruu and South Gobi areas. About 400 now live in this park in the wild nature. Activities: Hiking, horseback riding , visiting Turkic period human stones.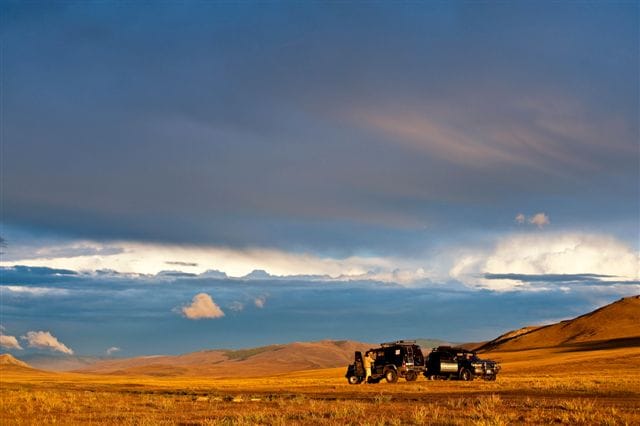 Thursday 2nd October: Drive back to Ulaanbaatar. City tour and shopping. Overnight in hotel.
Friday 3rd October: Take the flight to Ulgy and overnight at hotel.
Saturday 4th – Sunday 5th October: Eagle Festival:  Opening ceremony/ hunters parade displays the hunters outfit and accessories. Competitions are all held in the area of 10km outside of Ulgy. In the afternoon checking the speed and agility of Golden Eagles, in the evening attend traditional performance.
Most exciting competitions:
Eagles will be checked on ability to grabbing the ''fox'', their speed and ''gripping'' technique. ''Kukbar''-Skin pulling competition tests one's horse riding skill, strength and agility. ''Tenge Ilu''Picking –up coins from the ground competition. Afternoon award ceremony. Celebration dinner with eagle hunters.
Monday 6th October: After breakfast take a flight to Ulaanbaatar. Transfer to the hotel.
Tuesday 7th October: Depart for home.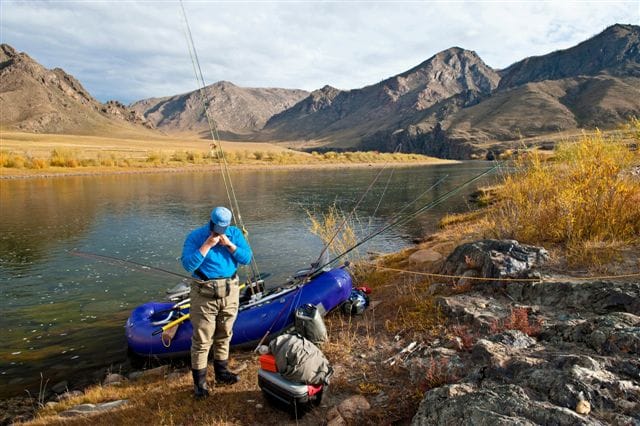 Tiamen Camp Rates:
Standard trip: US$5900.00 per person
Tour extension rates:
Based on 2 people: $3200.00 per person
Based on 3-5 people: $2800.00 per person
Based on 6 or more: $2500.00 per person