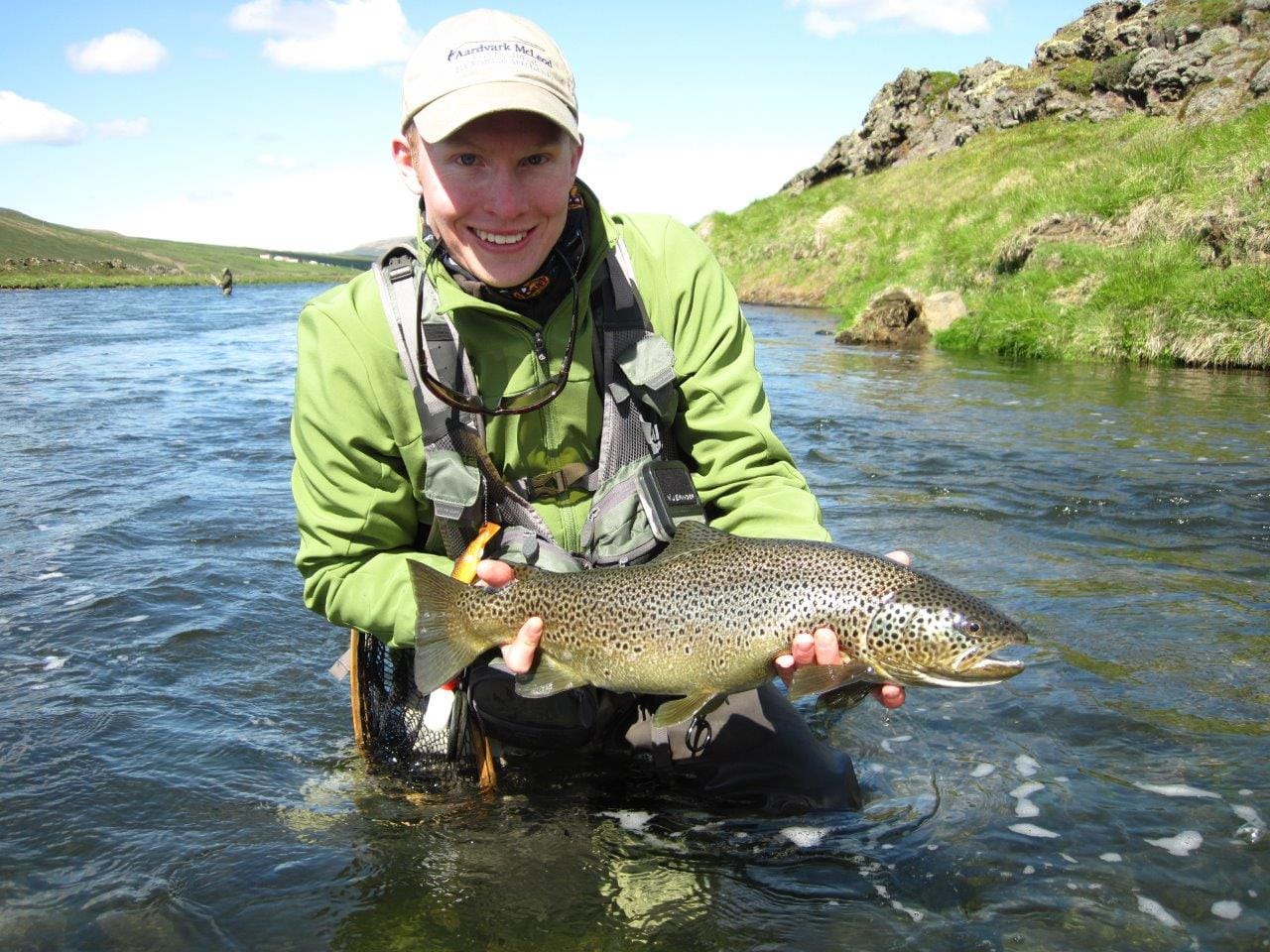 As anglers we, from time to time, find a particular species or location that we become obsessed with. For me, brown trout have long been that species both at home and abroad, but Laxardal in Iceland has become that location.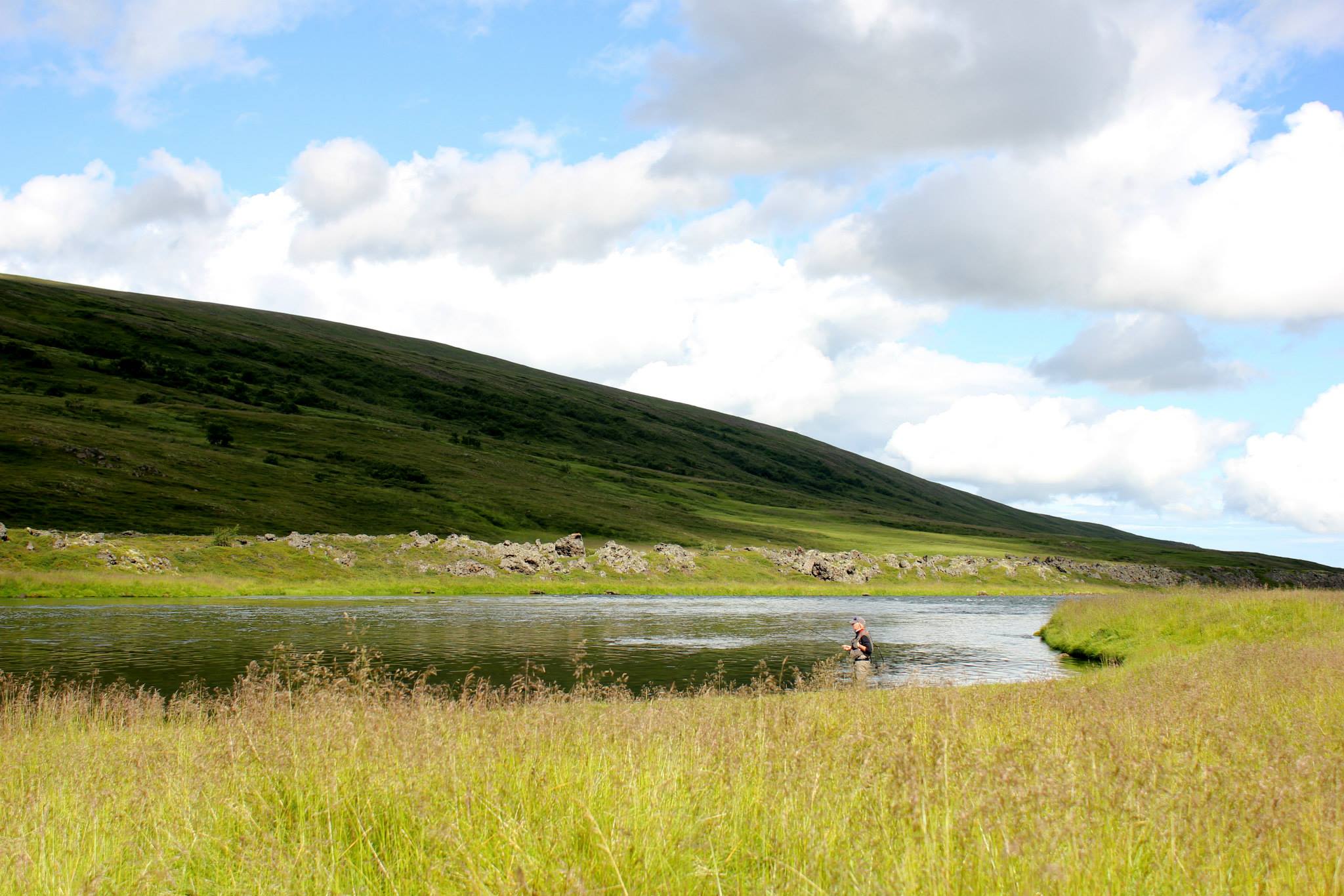 My first expedition north was filled with questions; my bags strained with numerous rods, reels and flies and I was brimming with excitement. All of the packing and excitement could not prepare me for my first Laxa wild brown trout experience. The sheer power, the searing runs and their prehistoric looks, it only took one fish to realise I had found MY location.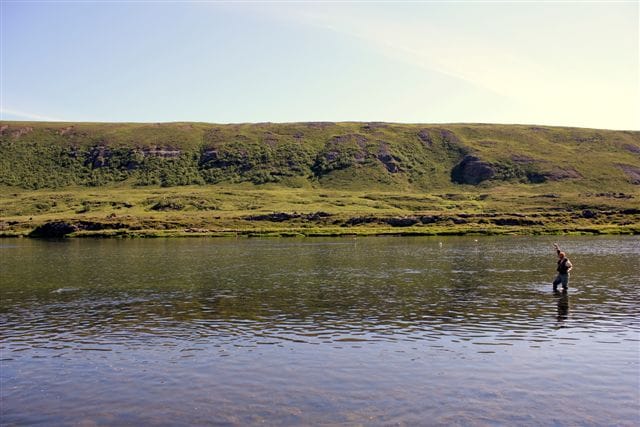 It is by no means an easy fishery, each fish will put you through your paces, but ultimately the persevering angler is rewarded with the prize. For me this river presents a challenge unlike any other I have ever fished and it is for this reason that I must return each year… oh, and the fact that the browns average 5 lbs and love dry flies!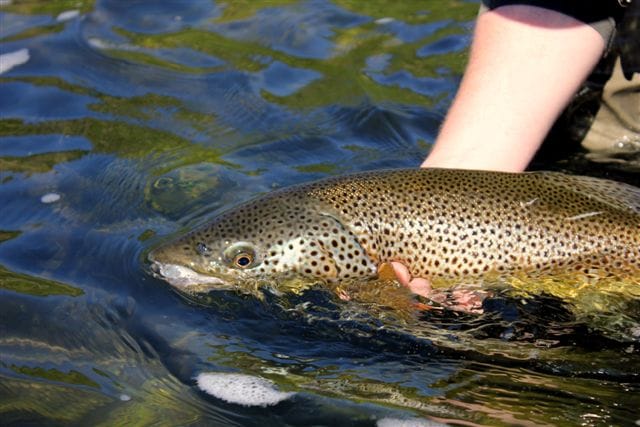 Predominantly a midge fishery, these large fish gorge through the summer on tiny insects drifting along the surface. Fortunately for us, the angler, the fish have a particular taste for larger bibio that are found in July. The fish are always hunting out these insects and can often be deceived by larger hopper and foam patterns.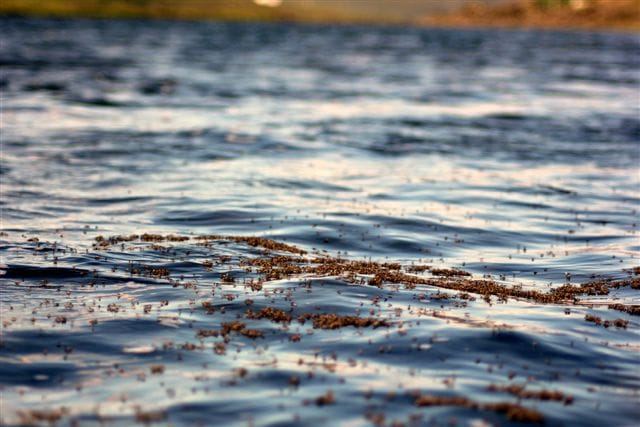 Once attached to one of these browns the battle has only just begun. Forget the relatively calm scrap of small UK wild brown trout, these fish are bruisers. They will run a hundred yards in bonefish like fashion, threading your line perilously through jagged lava rock. They will jump like a tarpon emerging from the mangrove roots. They will use their weight and the current to their advantage. For every fish landed here, you may potentially lose two or three fish, each one a fish of a lifetime.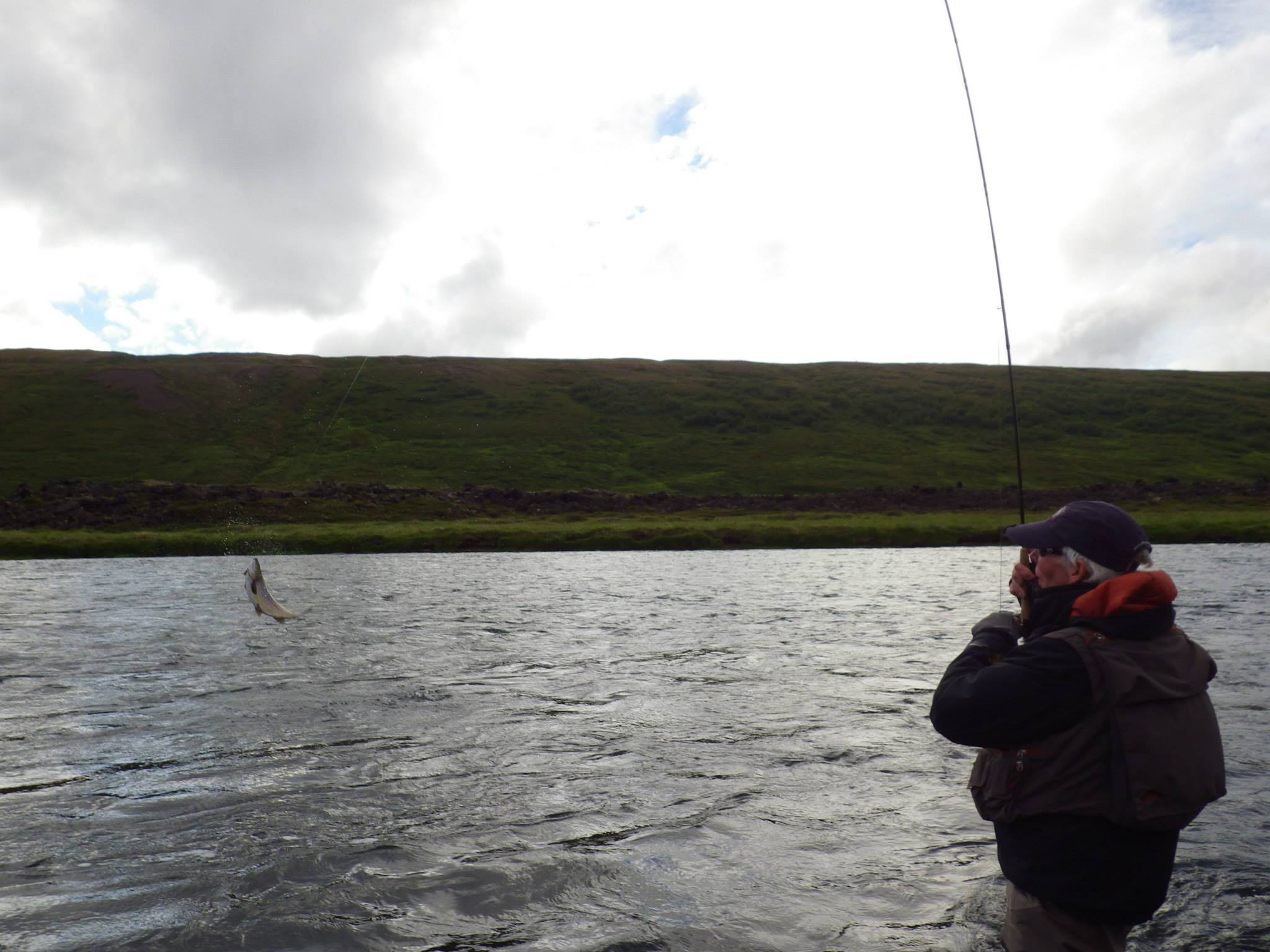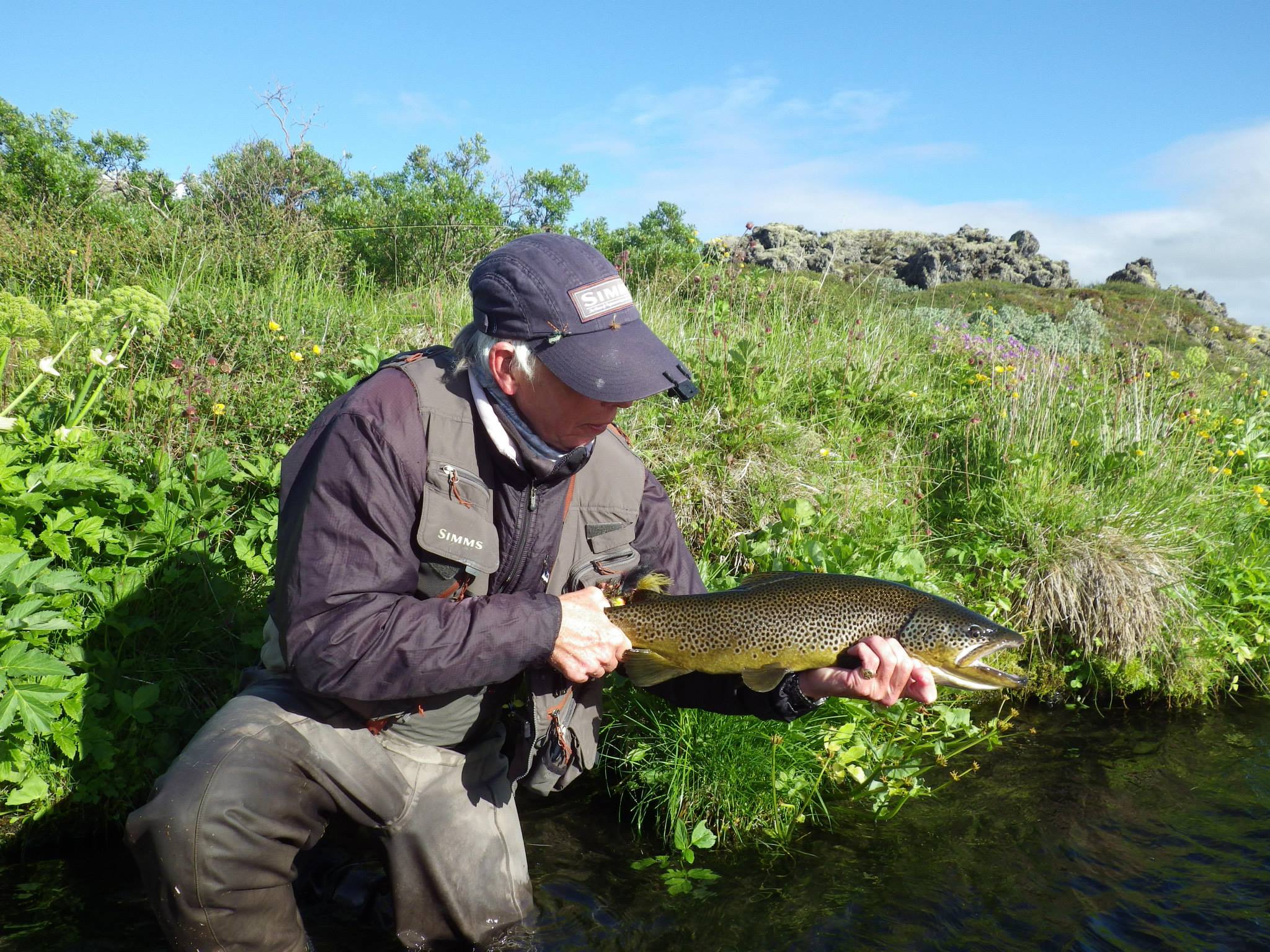 This year will be my fifth trip to Laxardal, I feel I am beginning to understand the river like a close friend, but for every detail revealed there is a secret hidden. Our hosted groups to the river have been a joy, my father and I have been able to work with the strong guide team to develop flies, techniques and share the experience with great groups of anglers.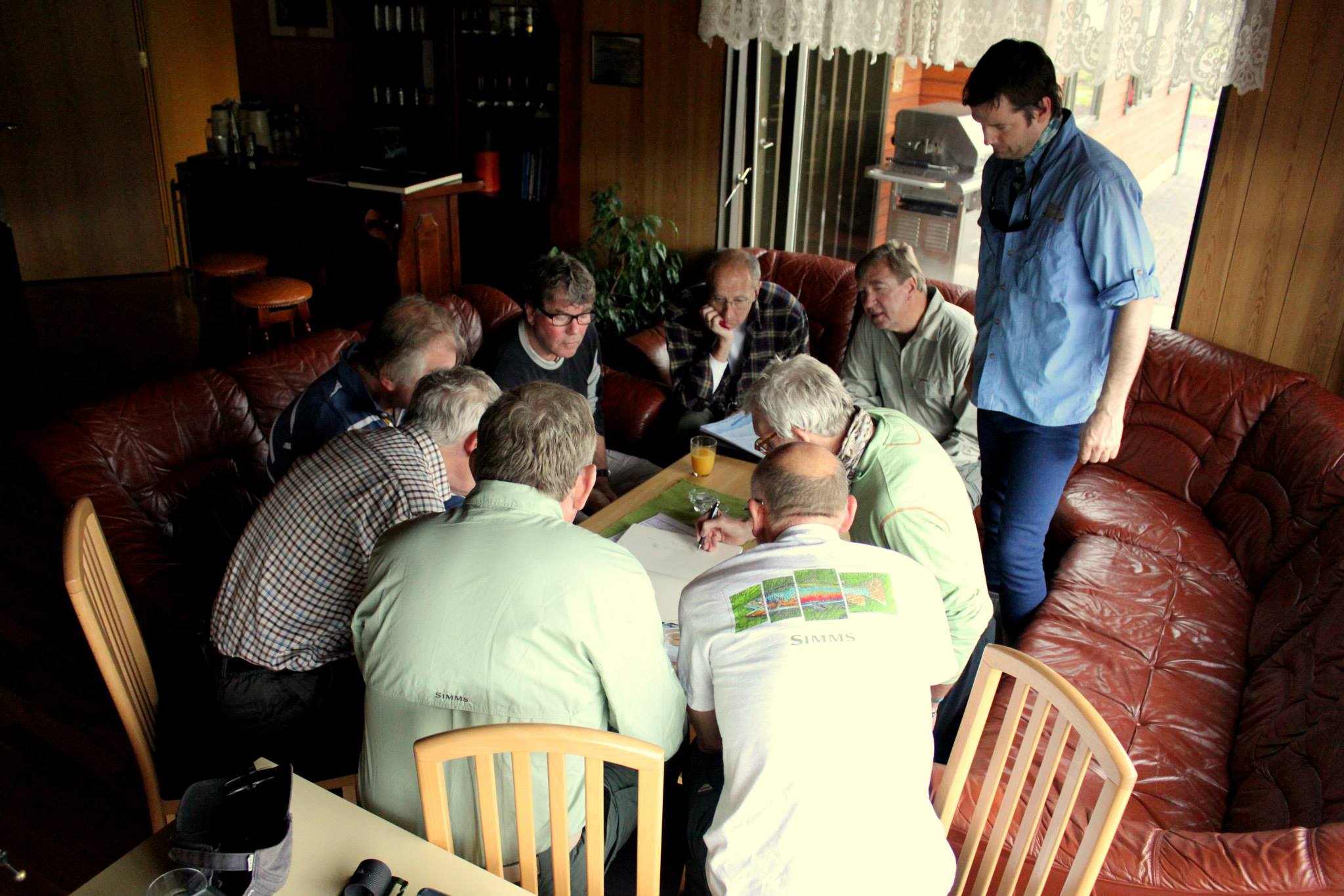 Any angler who likes dry fly fishing, big fish, and great fights has to try the waters of Laxardal. We still have a few opening on our hosted trip this summer and I would be delighted to show you why this place has become MY location.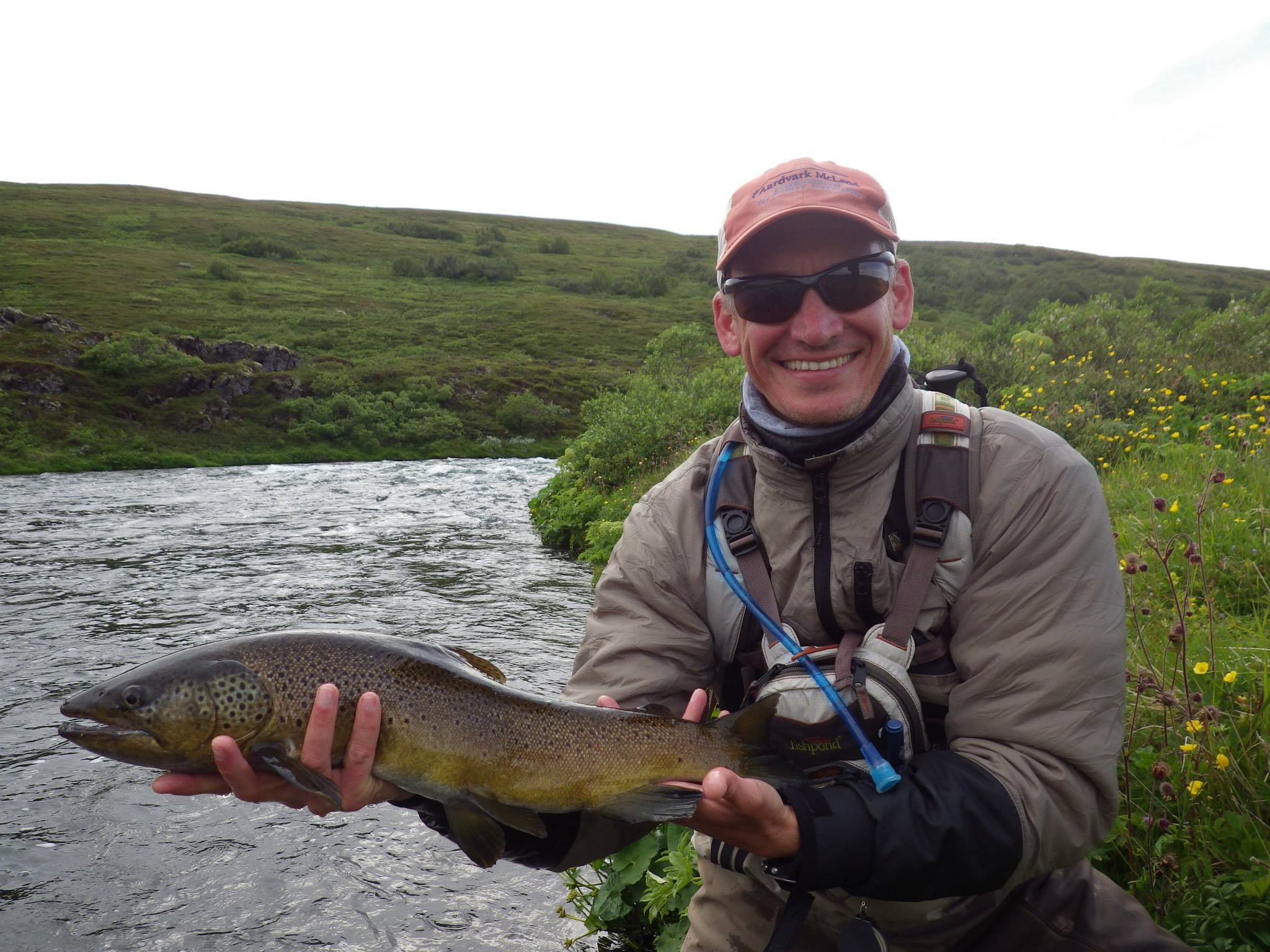 View our video on Laxardal, Midges and Mayhem HERE.
The hosted trip to Laxardal runs 9 – 15 July with three and six day options available (£1,780 – 3 days, £3,560 – 6 days). For more information please contact Alex Jardine or call 01980 847389.