News in from the Farquhar guide team and by all accounts the atoll is fishing extremely well, with both the flats and offshore producing fishing of exceptional quality.
Simon Rogers who was on Farquhar on 24 Nov – 1 Dec landed a 138cm GT on the flats after an epic tussle. This is an enormous fish and is in fact the largest GT landed on the flats on Farquhar, with the previous best being two fish last season which came in at 137cm. Congratulations Simon!
But there's more, Chad Schenk accomplished one of the most memorable achievements a few days ago when he landed a Bonefish, GT and an Indo-Pacific Permit all in one day, a truly special days fishing!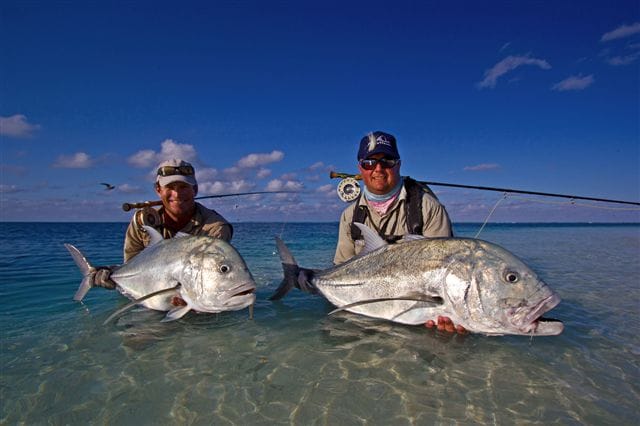 As a reminder of just how good the fishing on Farquhar is, go take a look at Jako Lucas' award winning short film on Farquhar's GT fishing. If this doesn't get you in the mood for stalking GT's on the flats then nothing will! The film "Gangster of the Flats" was shot on Farquhar during October and November 2011 and gives a rare insight into targeting/guiding clients into trophy size Giant Trevally on the flats. To view this action packed short film, please click here. Watch this space for more film clips from this season!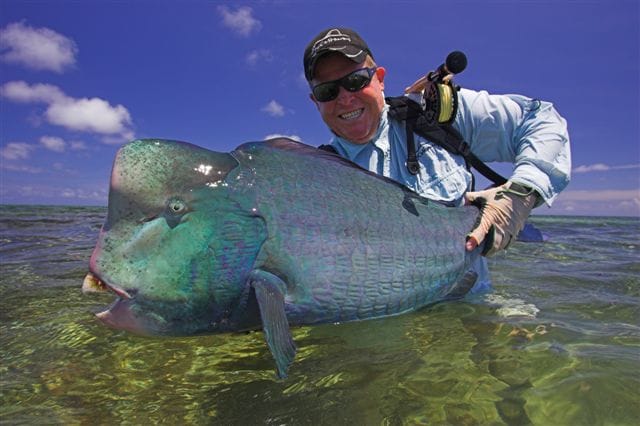 For an unfortunate few, work and family commitments has forced them to cancel & reschedule their trip to Farquhar for the early 2013 period! This means that we now have 8 rods available during the very popular March/April period on selected weeks in a previously sold out season. Over the past few months we had to turn many guests away interested in fishing Farquhar in the March-May 2013. Good news is that we now have space available on the following weeks:
• 16 – 23 March 2013 (FM 26) 3 rods available
• 6 – 13 April 2013 (NM 10) 2 rods available
• 13 – 20 April 2013 (NM 10) 3 rods available
• 4 – 11 May 2013 (NM 10) 4 rods open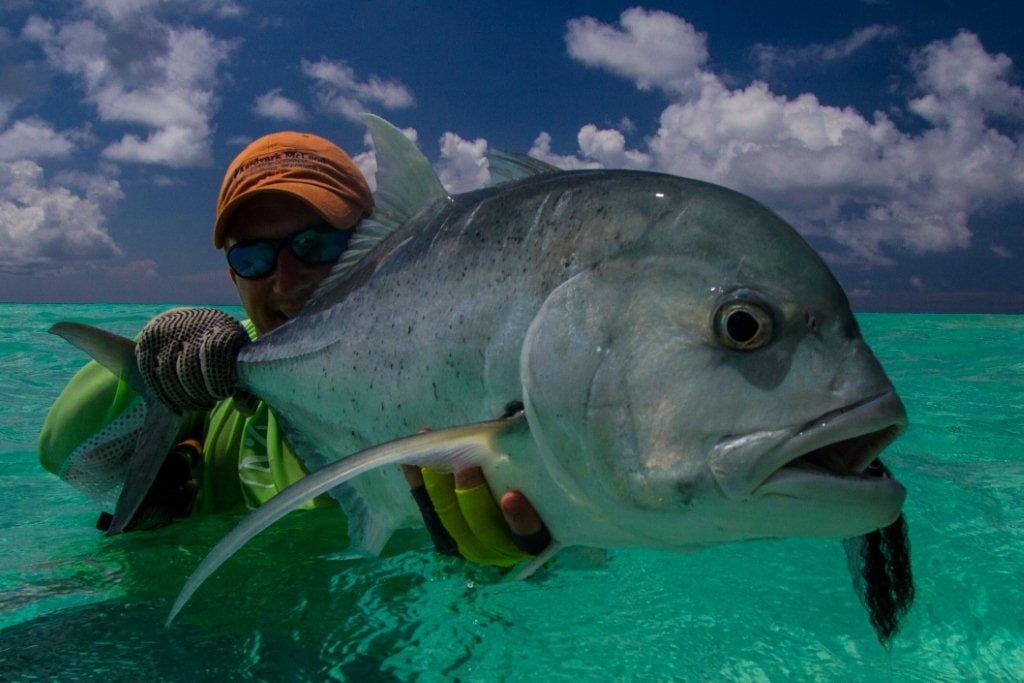 These rods will go quickly, if they interest you please let us know. For information on these dates or current availability please contact Peter McLeod or call our office on +44 (0) 1980 847 389.