The summer fly fishing prospects at Tongariro Lodge in New Zealand are excellent this season. Fly Fishing for winter run trout in the Tongariro river and all Taupo tributaries has once again been truly outstanding for both size and numbers and a good amount of these winter/spring run fish will once again stay in the local rivers over summer. We have had a dry winter so far with no major floods and the long range forecast is for a dry summer.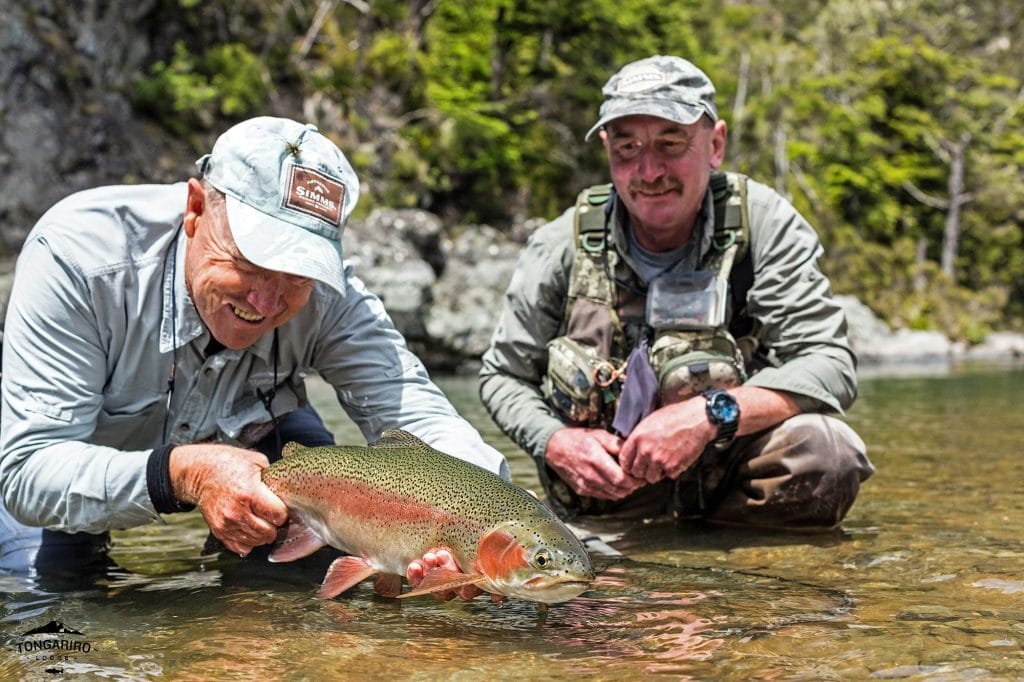 Backcountry streams outside of the Taupo rivers and streams are now open and the resident rainbows and the browns are feeding very aggressively. It is quite a sight to watch a feeding trout move 10 feet to engulf your fly! By November the days are long and the sun is higher, making spotting and stalking conditions ideal. Nov – March is the prime time for dry-fly and for wet wading up a stream and casting to sighted fish. Fishing with cicada imitations is considered by both clients and guides to be the ultimate dry fly experience — double digit browns (over 10lbs) are landed on the Tongariro River every summer.
Helicopter options can be fantastic early season Oct-Dec and Tongariro Lodge has special access to large areas of private land, that provide anglers with helicopter access to fourteen wilderness rivers, that provide up to 60 kilometres of trophy fly-fishing for brown and rainbows.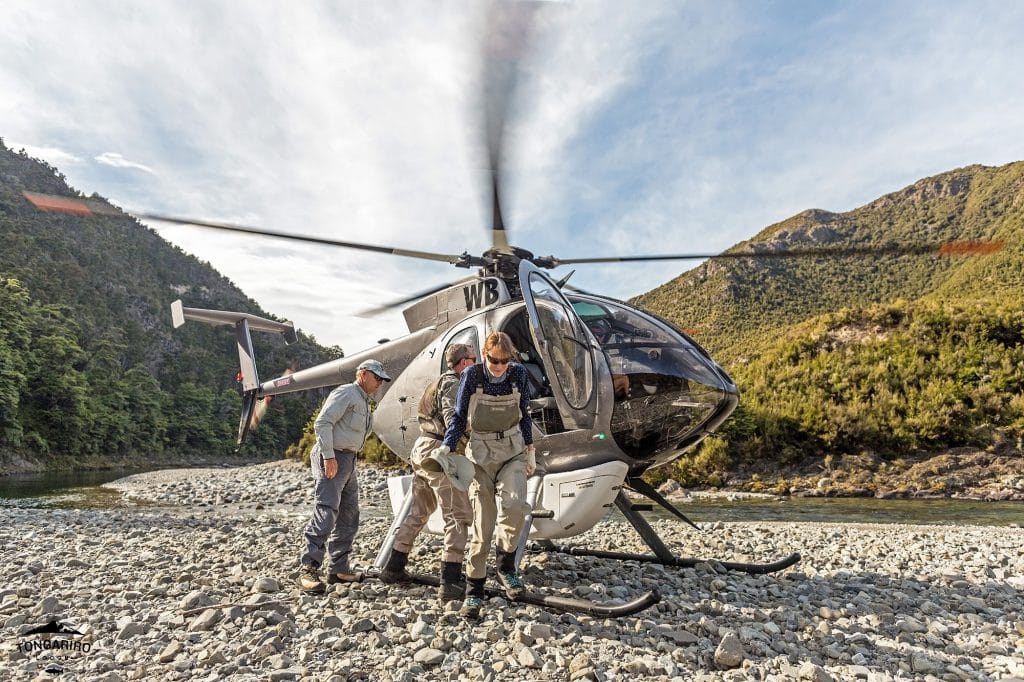 The first of December is opening day on the isolated upper reaches of the Tongariro and Taupo tributaries. This always provides great angling for trout who have not seen a fisherman for six months. A wilderness rafting trip on the upper Tongariro offers spectacular fishing all summer.
Currently, lodge guides provide access to over 30 rivers and three lakesvia 4-wheel drive vehicles, helicopters, rafts and boats. Tongariro Lodge guides provide some of New Zealand's very best fly fishing, scenery and catch rates of feisty rainbows and large trophy browns.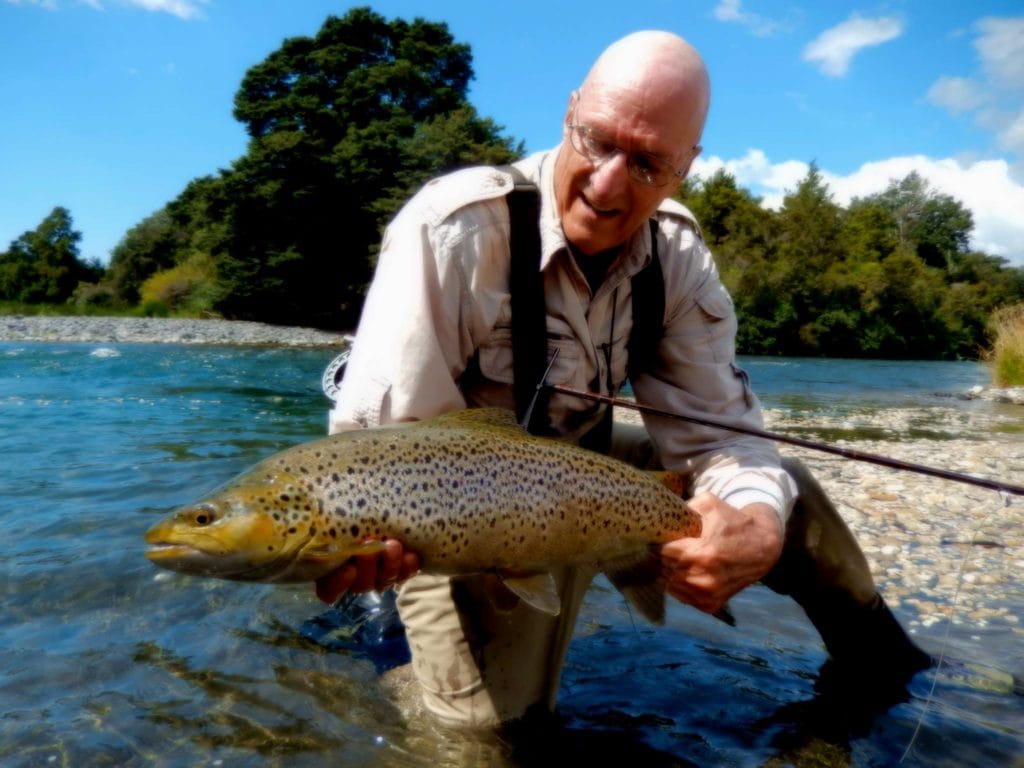 Tongariro Lodge 2023//24 Availability:
20 November to 24 December 2023 – 4 rods available
16 to 24 January 2024 – 2 rods available
1 to 9 February 2024 – 2 rods available
15 to 29 February 2024 – 2 rods available
1 to 10 March 2024 – 2 rods available
18 to 26 March 2024 – 4 rods available
2023//24 Season Rates:
7 night / 6 day fishing package:
NZ$6,755 per person based in a 1-Bedroom Chalet
NZ$7,805 per person based in a 2-5 Bedroom Chalet
NZ$10,330 per person based in an Executive Villa
All rates are based on two guest sharing, single options and different lengths of stay are also available.
If you would like more details about New Zealand or Tongariro Lodge in particular please contact Alex Jardine or call our office on +44(0)1980 847389.
About the author: Alex Jardine