New Zealand had been on the wish list for years so when we finally identified a three week slot was it wise, I wondered, to hand over the planning to my fishing-obsessed husband? I enjoy casting a line every now and then, but left to his own devices Peter would have us thrashing the river from dawn till dusk. The itinerary that came back from Aardvark McLeod looked fine at first glance but closer inspection revealed a suspicious 10 day 'hole' where we didn't appear to move from one area. Yup, fishing! A bit of negotiating and we settled on three days at Stonefly Lodge – more later – and a fabulous looking trip to explore a bit of the North but mostly South Island.
A couple of nights on the pretty island of Kawau, an hour from Auckland, put paid to the worst of the jet lag before we set off for the first of the 'must sees', the Bay of Islands. The endless pink/white sand beaches, verdant green islands, and glorious little coves proved a fitting start to the scenic glories to come. The fishing rod made its first appearance too with the landing of several Kawakawa (false albacore) – happy husband.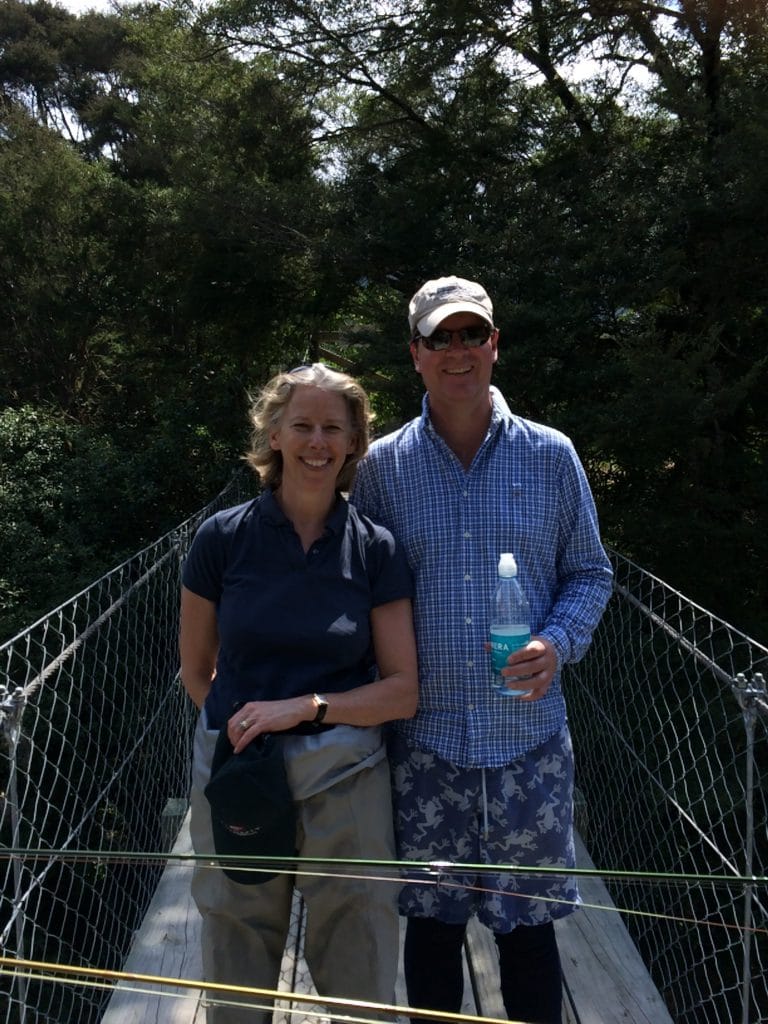 We then flew into Nelson, a sleepy, sunny town at the top of South Island. Gone was the sub-tropical, almost rainforest feel of the North, to be replaced with rolling hills, pretty river valleys and vineyards. We fished a truly beautiful river and both landed 5 lbs+ wild brown trout. I'm more used to smaller quarry and rather let myself down by asking 'what do I do now' when I hooked my 'monster'. Our stunned guide used some colourful language, issued instructions, and then laughed a lot.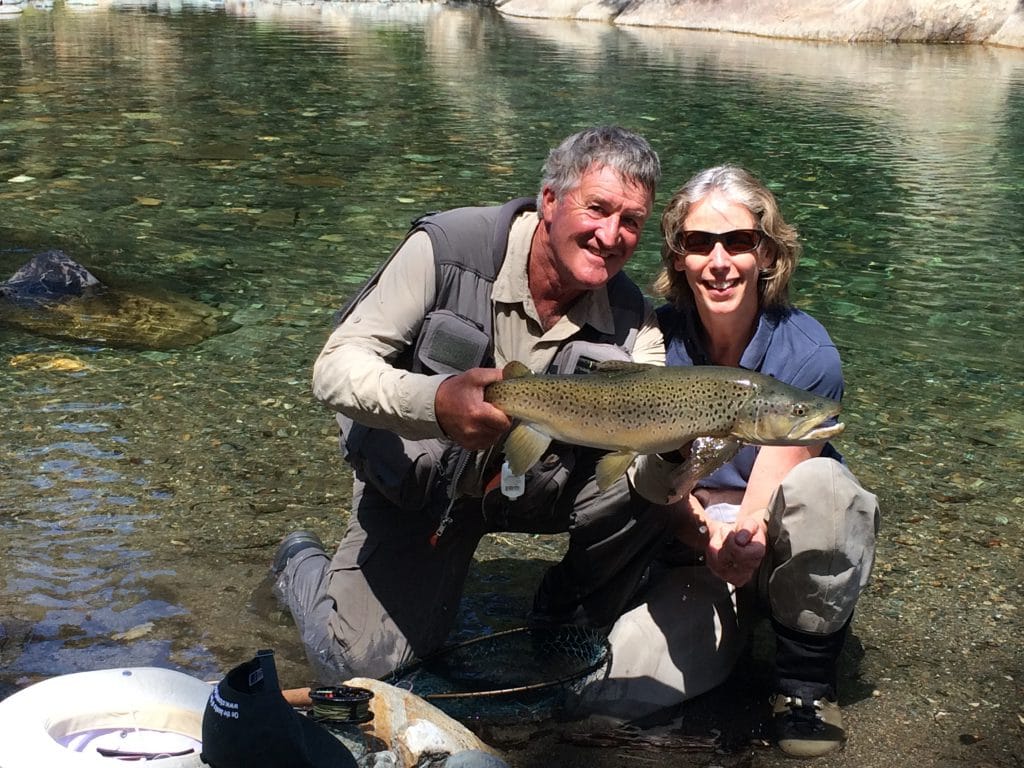 We calculated we'd driven nearly 1,500 miles during the entire stay, but with indescribably beautiful scenery at every turn, and so little traffic, it was a wonderful way to explore the country. Among my standout highlights were a boat trip in the Abel Tasman National Park, Christchurch, which despite the devastating earthquake was wonderfully vibrant, and Wanaka, a more sophisticated alternative to Queenstown. Our final day, wine tasting on Waiheke Island, sort of summed up the whole trip – relaxed, delicious, sunny and just enormous fun.
We'd walked up glaciers, kayaked on lakes, fished spectacular stretches of river, enjoyed superb food and the company of wonderfully hospitable locals. Three weeks barely scratched the surface and the list of places we didn't get round to seeing will easily take care of another three, so we're already planning a return. Those big trout had better watch out – I'll know what I'm doing next time!
For more information on New Zealand or to discuss fishing and non-fishing itineraries please do not hesitate to contact Alex Jardine or call our office on +44(0)1980 847389.