With Covid restrictions starting to ease and New Zealand being on our travel list, it may be the time to think about a further trip further afield. It has been a long time since many of these great trout rivers have seen so little pressure, so this may be an opportunity not to be missed. For trout fishing, there are few places like New Zealand. New Zealand is not unique in terms of the size of trout that its rivers hold. There are other destinations where you can target large river trout. What is special about New Zealand is that these fish can be sight fished using small flies and long leaders. It is genuinely extraordinary the size of trout that you can see in relatively small streams. Unlike almost anywhere I can think of, the trout in New Zealand seem to grow in size the further you travel upstream.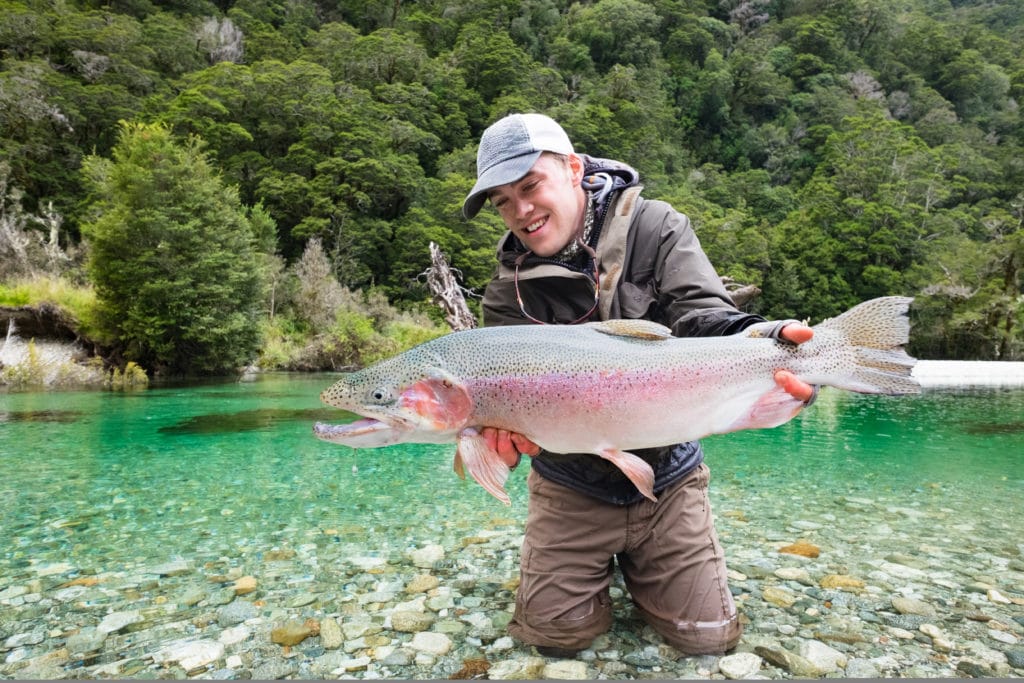 The fishing, especially in the South Island, feels more closely related to saltwater than traditional trout fishing. Once spotting the fish, it asks the question, are you good enough? It will be evident if you make a poor cast and you are not. Fishing in New Zealand is not for the faint of heart, for it challenges you physically and technically in equal measures. These reasons are only part of why this is such a memorable destination. It is also memorable because of the remarkable scenery and the hospitable people who call this wonderful country home. Even if you are not a die-hard trout bum, you should go because there is so much more than just 'catching trout.'
How To Organise Your Trip To New Zealand
Whether you are looking for a one lodge stay, North and South combination or a more complex multi-stop fishing/non-fishing itinerary, we are on hand to help you plan. We will coordinate your lodge stays, book the guides, arrange your rental vehicles, book domestic flights, organise lodge and helicopter transfers and impart lots of knowledge at the same time.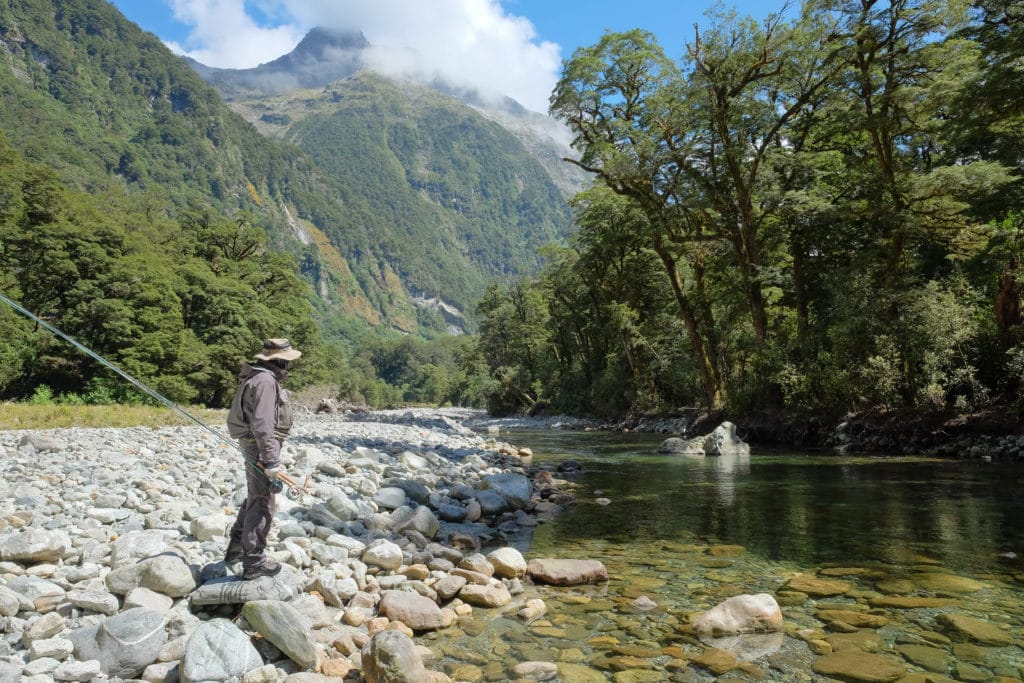 New Zealand and Covid-19
The Covid vaccination process is going well, with everyone aged 12+ accessing the free vaccination program. Nearly 70% of the eligible population has received the first dose of the vaccine, and 35% are already fully vaccinated.
Prime Minister Jacinda Ardern says New Zealand remains on track for a staged border opening early next year, with the Ministry of Health confirming vaccine passports for all New Zealanders will be available from December 2021.
For more information on fly fishing in New Zealand please contact Peter McLeod or call our office on +44(0)1980 847389.