Olderø Lodge in northern Norway has experienced a very cold and wet start to the season, making fishing tough for the opening weeks. Even in these very tough conditions the Lakselv has managed to show why it is such a fine river.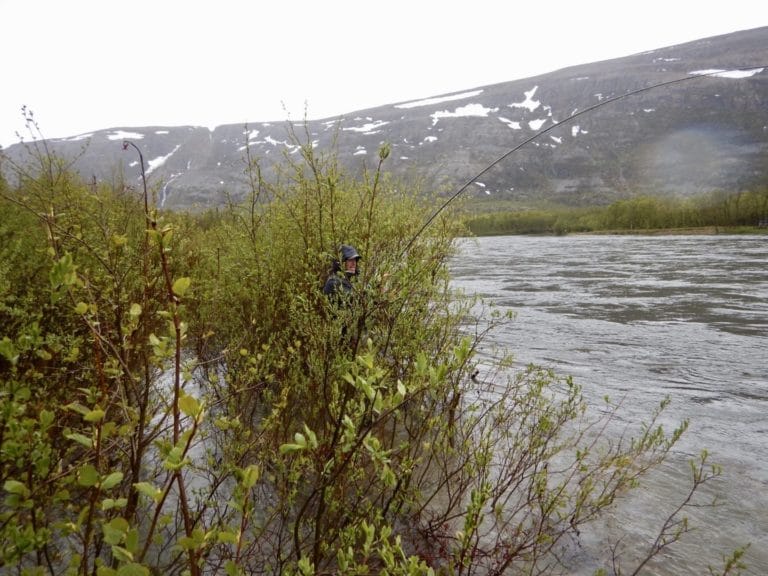 This past week the fishing has been really difficult due to extremely high waters for the time of the year. We have had a group of tough anglers fishing our waters the whole week and they have been fighting the high water, fishing inside the forest and many other places we normally do not fish, but due conditions they have been forced to think out of the box in terms of choice of flies and lines. Despite the circumstances they have done well and landed some really nice fish from the Olderø Flyfishing Lodge waters, including a cracking fish at 108 cm and 15 kg taken from the Home Pool. The strong fish, swam off to continue its brilliant journey, Catch & Release is good karma!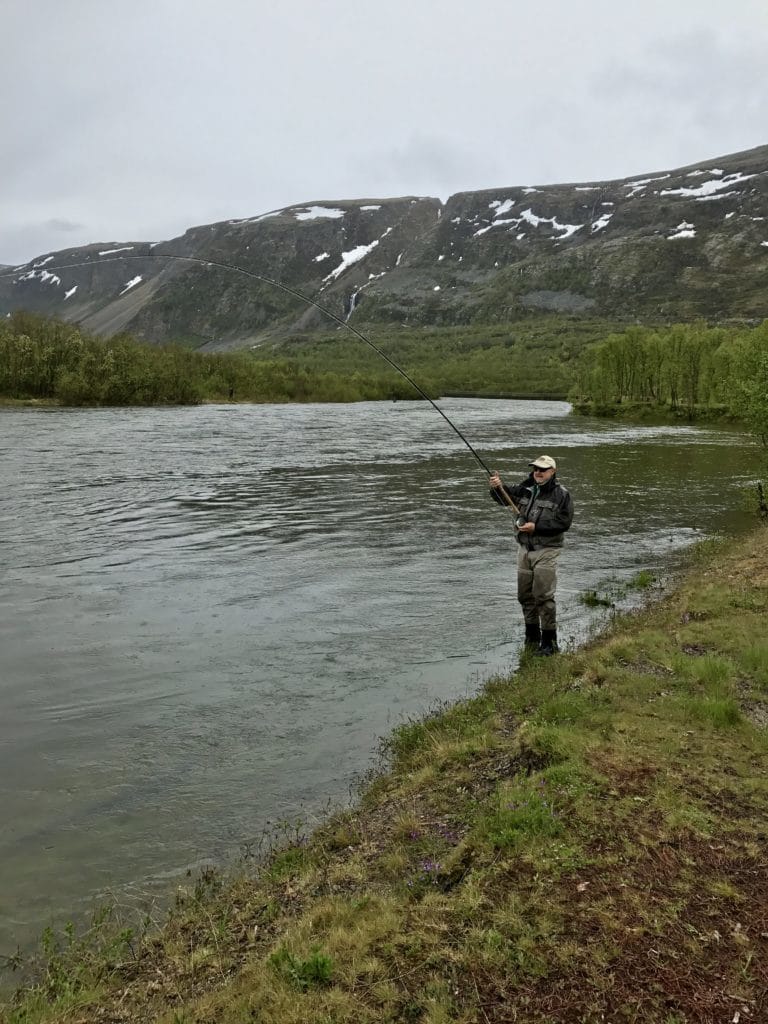 The group also had an 11 kg fish also from our lower beats, always nice when skilled guest and guides succeed together in terms of catching fish under almost impossible conditions, well done guys, we hope to see you again next season.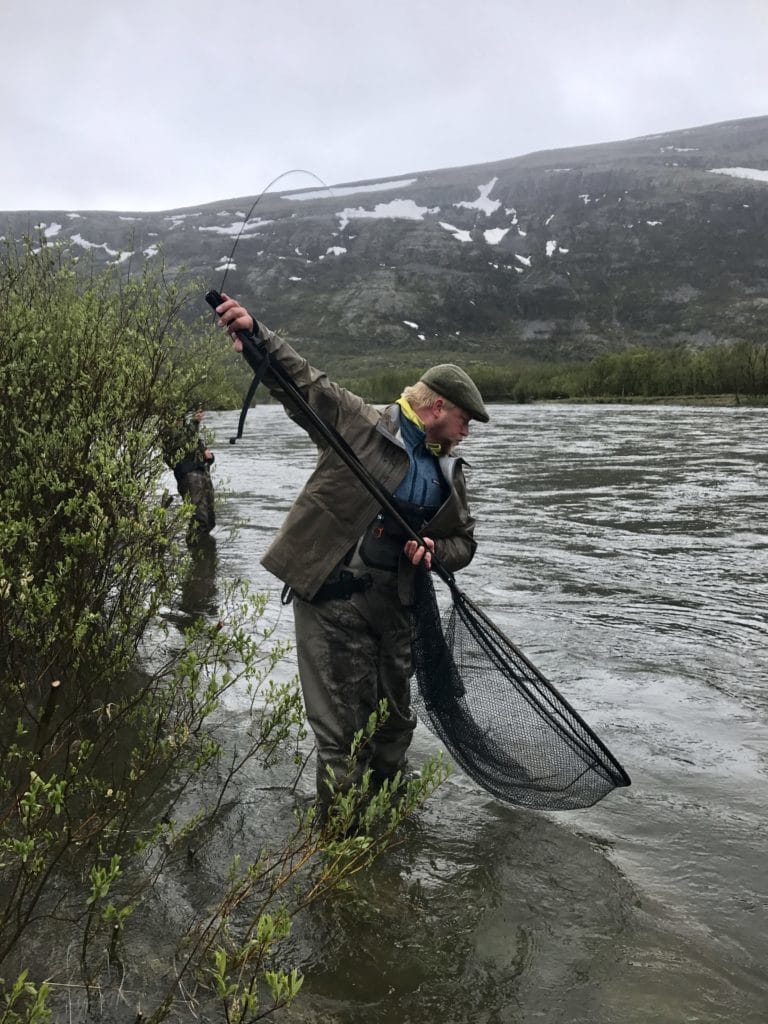 As the conditions begin to improve we expect to see some fantastic catches over the next two months.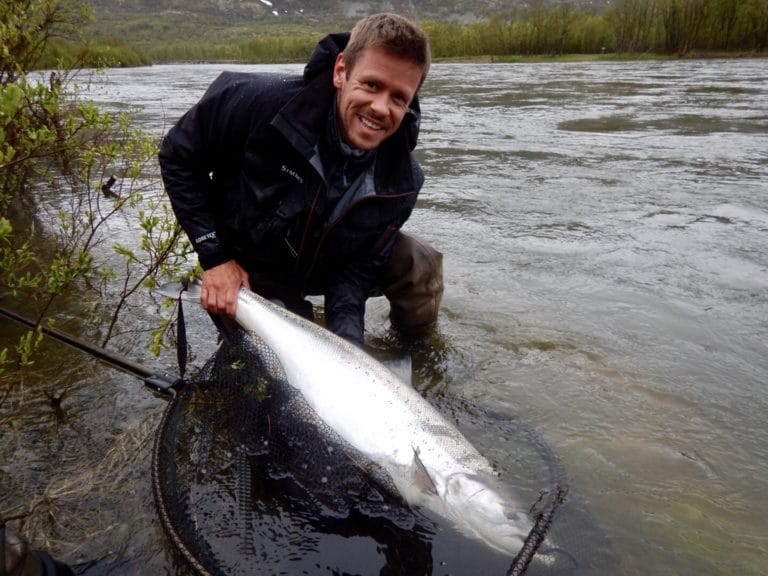 For more information about the Olderø Lodge and salmon fishing in Norway please contact us or call our office on +44(0)1980 847389.