We are delighted to see international guests salmon fly fishing in Norway from the beginning of the season this year. Snow levels were very good through the winter leading to the sort of spring conditions that we would expect for many rivers. So far the season has been going well with good fish showing up on the major rivers. Read more about specific rivers below.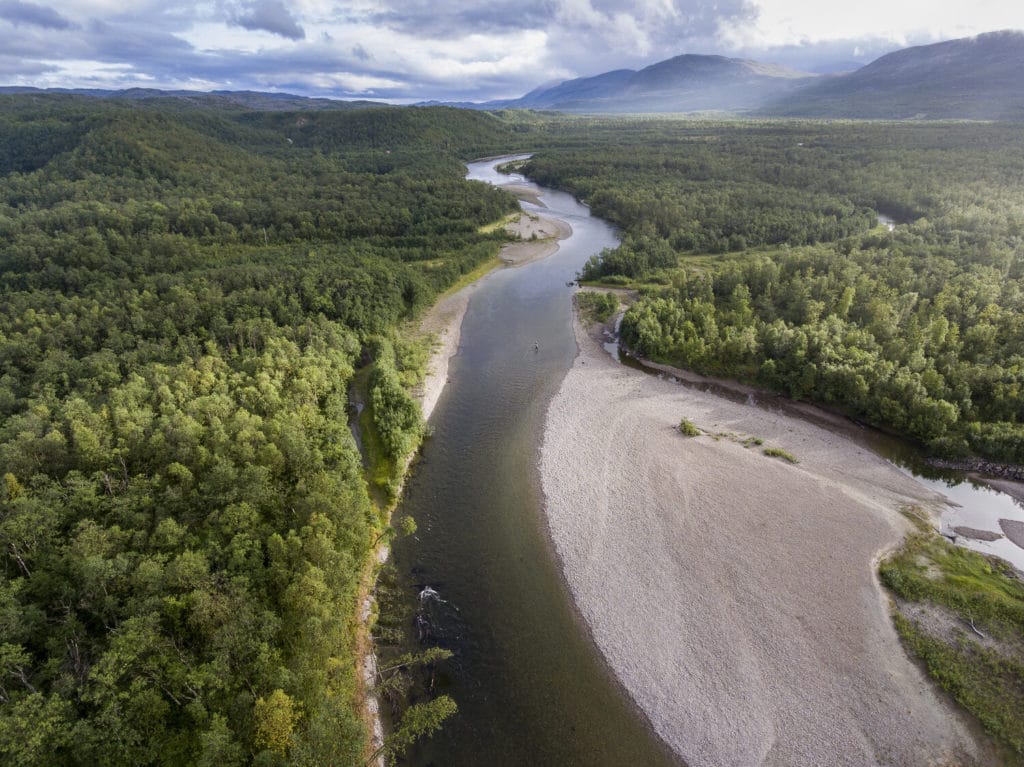 The Gaula
Current recorded catch for June 2022: 1,526
Largest Fish: 19.3 kg (42.5 lbs)
Average size: 7.7 kg (16.9 lbs)
Winsnes Lodge
Catch in June: 2
Largest Fish: 8.5 kg (18.7 lbs)
Average size: 7 kg (15.4 lbs)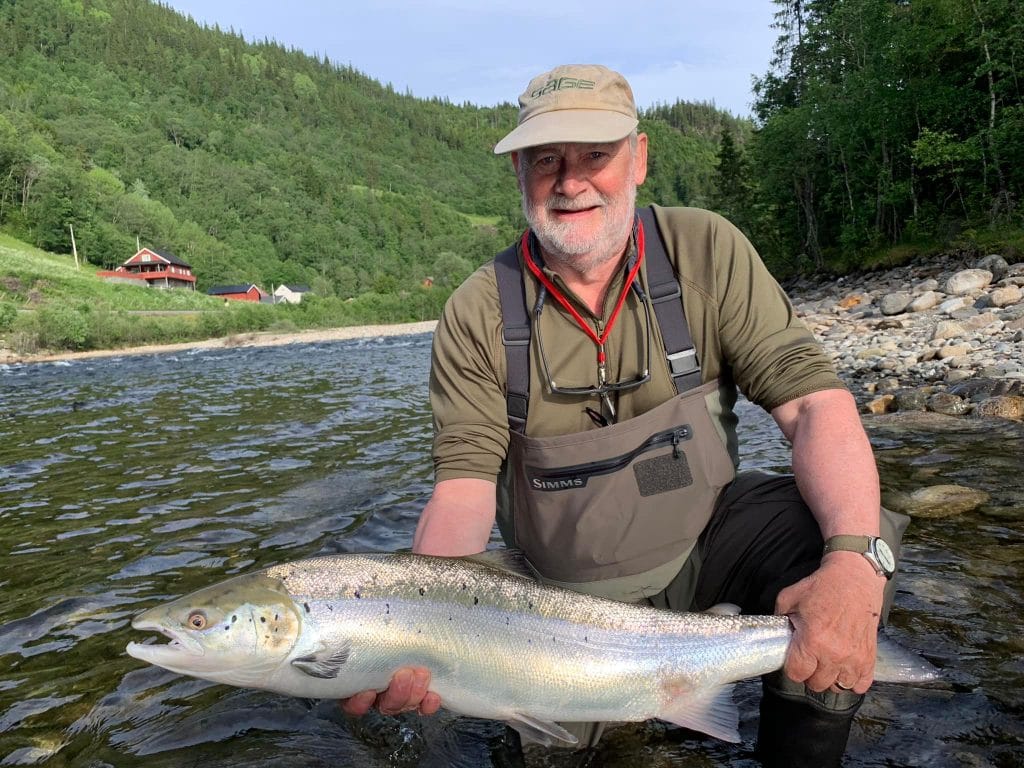 This week we have seen the first group of the season to arrive on the Winsnes beats, greeted by fabulous conditions with the Gaulfossen dropping to below 200 cubics last week to allow the fresh running fish up above Storen. As to be expected we saw the first fish of the season landed on the first day of fishing by John Wilson, a beautiful 5 kg fish. Another couple of fish were lost despite the bright sunny conditions.
We have high hopes for the remainder of this week as well as the productive July weeks.
Norwegian Fly Fisher's Club
Catch in June: 33
Largest Fish: 15 kg (33 lbs)
Average size: 8.28 kg (18.2 lbs)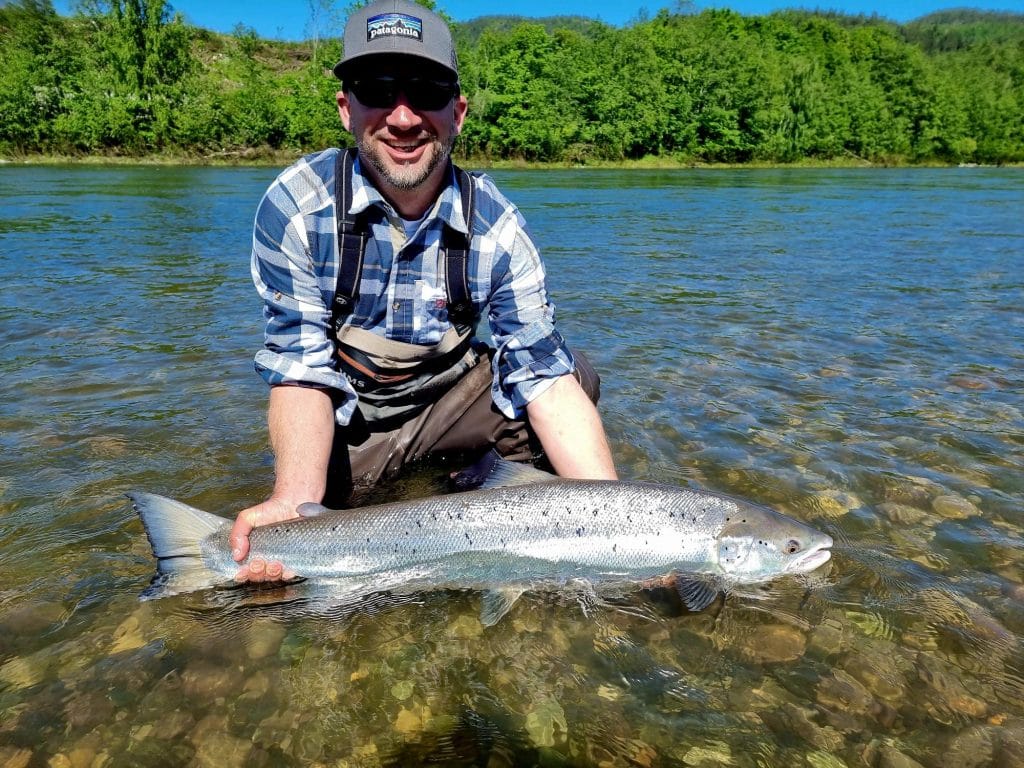 In June the NFC waters have got off to a good start with good numbers of fish and a great average size. The lodge benefits from have beats both above and below Gaulfossen waterfall and they started to encounter fish virtually from the start of the season.
The typical high water of early season combined with the great run of bigger fish has seen a few battles end in heartbreak. With flows dropping back a bit now we are expecting the beats above the Gaulfossen to produce some spectacular fishing.
The Orkla
Current recorded catch for June 2022: 1,228
Largest Fish: 23.6 kg (52 lbs)
Average size: 7.4 kg (16.3 lbs)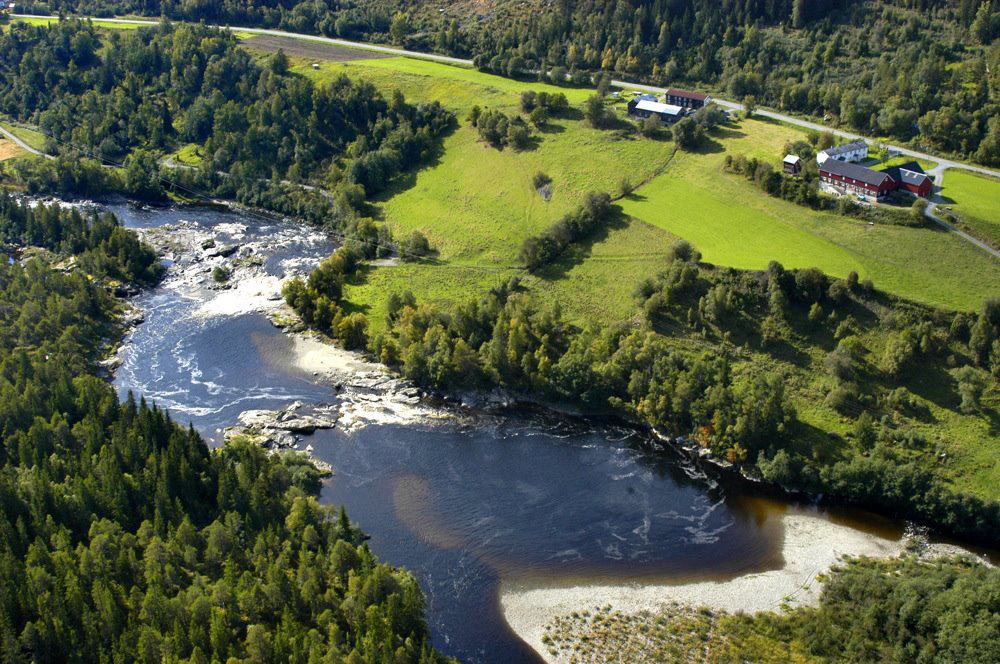 Just three weeks into the season on the Orkla and we have already seen a fish of over 50 lbs landed along with a number of salmon over 30 lbs too. We hope that these huge salmon continue to appear through the season especially as we move into the prime weeks.
We will be growing our Orkla River options in 2023 so please do get in contact if you would be interested in visiting.
The Lakselv
Current recorded catch for June 2022: 10
Largest Fish: 15 kg (33 lbs)
Average size: 10.6 kg (23.3 lbs)
Oldero Lodge
Catch in June: 0
Largest Fish:
Average size: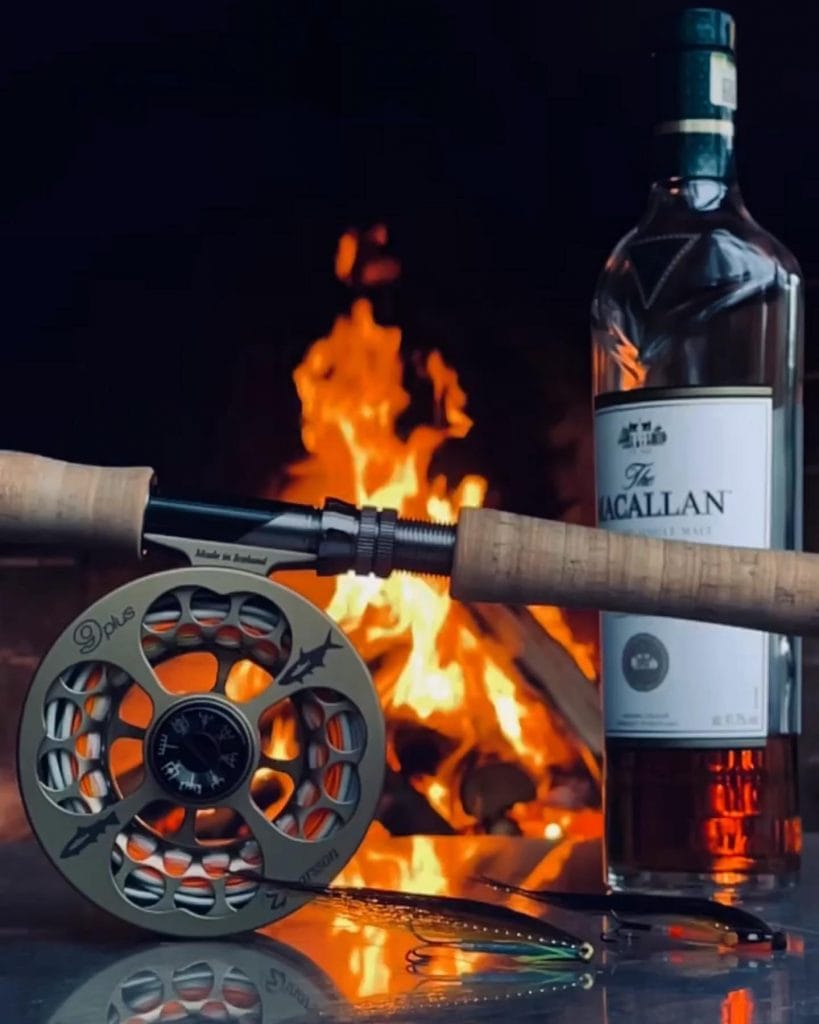 Being much further north in Norway the salmon season takes longer to get going, with many river opening towards the end of June and July. The Oldero Lodge welcomed their first guests of the season this week and we cannot wait for reports of the lodges first fish of the season.
The biggest fish so far was just over 30 lbs but with big fish running all weeks of the season we expect this to be beaten a number of times over in 2022.
If you are able to get away last minute we do have an opening from the 10th July, a prime week on the river.
Last chance availability:
10 – 17 July (1 rod): price on request
For more information about salmon fishing in Norway please contact Alex Jardine or call our office on +44(0)1980 847389.