If you haven't experienced it, then you need to.  In one of Africa's most beautiful regions, the Okavango catfish run is a fishing phenominon that has to be experienced.
First week of the season, and things happened that I couldn't have even hoped. With the first group in things were set. Brief, tackle set up and the next morning we were to prepare for the onslaught of teeth, whiskers and screaming herons.
In camp this week we had a group of four awesome guys, Ewan, Duncan, Steven and Sandro. Good friends and fishing partners on their first trip to the Okavango. Having fished the Zambezi on numerous occasions their hopes were high for an exceptional fishing trip. Little did they know what lay in wait? First day out, we head south in search of a marching army of catfish.  Low and behold we come across the front lines of what seems to be a decent run, a solid number of cats and good quantity of birds lining the banks waiting their turn. After a good couple of downs the guys were still shaking the rust off, jumping good fish but the tiger proving to be its infamous self. Eat, set, jump and spit, the French was phenomenal, words I didn't even know existed in any dictionary let alone the oxford. Steven managed an awesome Nembwe and then followed to pick on some catfish but after trying really hard to get him his tiger for a first day slam it was not meant to be.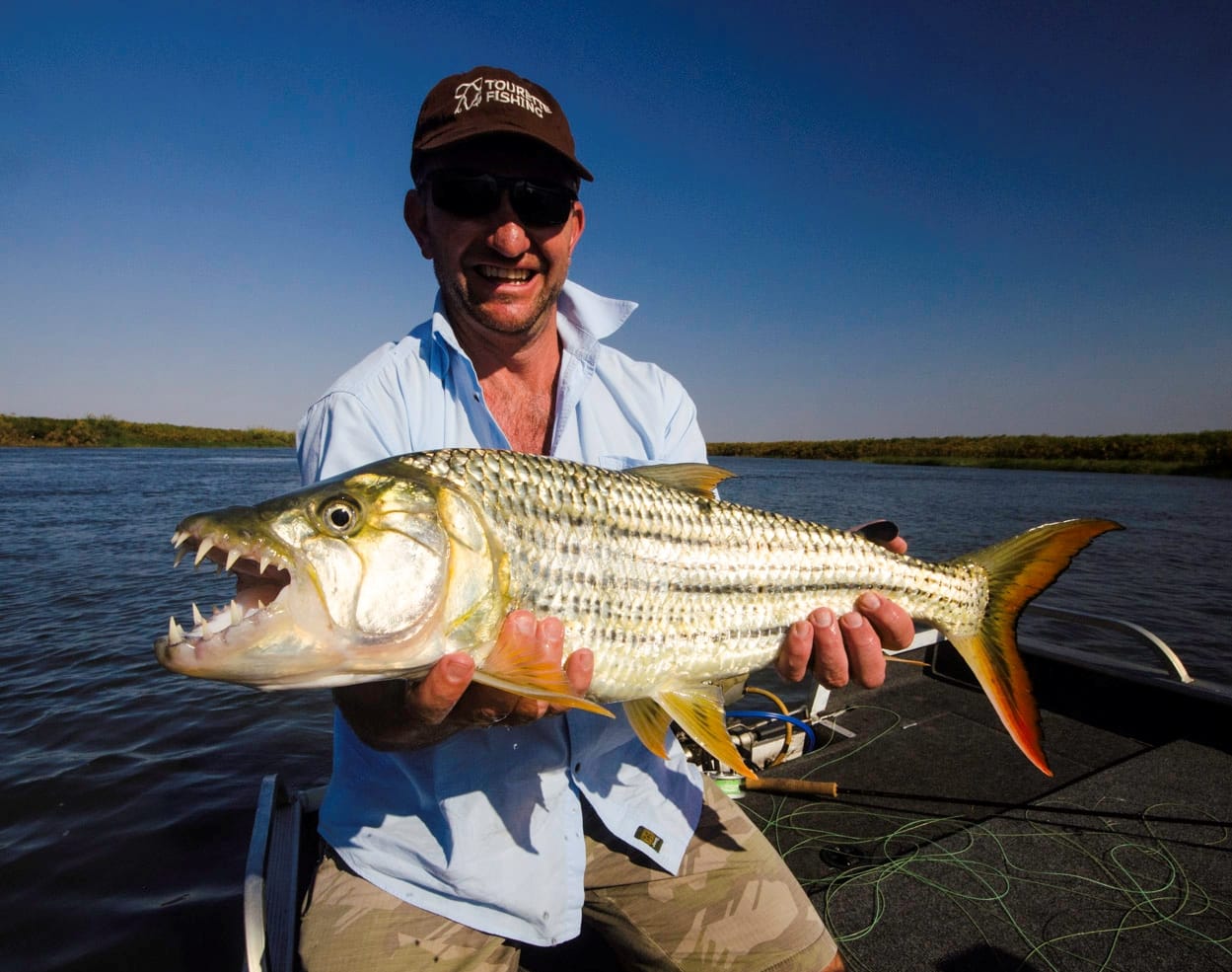 The day drew to a close with lots of fish landed and even more jumped, a good day by any account. Now what the next day had in store for us was something that makes us love our jobs, and even more so push hard every day to make our guests say things like, "this just isn't possible"; "the best fishing I've ever experienced"; "it can't be another 8 pounder". Only to mention a few phrases that our guests mumbled and screamed out between eats and jumping fish. After being overwhelmed by a really big run down south the guys got awesome fish before lunch.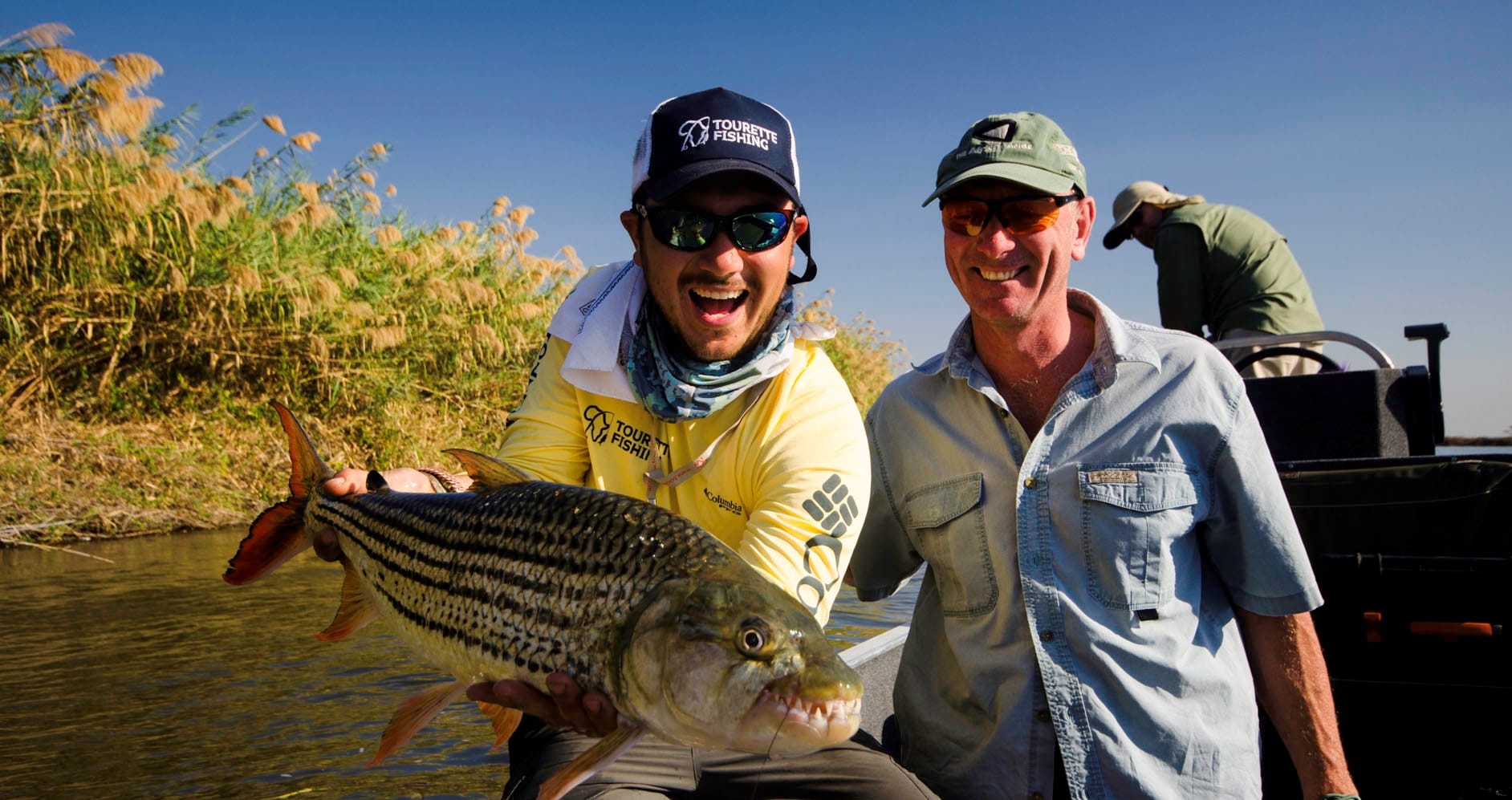 After lunch things seemed to start slowly, Ewan, Duncan and Steven rising slowly from the strategically placed shade cloth after an afternoon siesta. Once back on the water we were sitting on a run waiting for the head of the run to regain formation and begin their secondary attack on a section of saw grass and papyrus. A scenario we know is going to produce fleeing baitfish and in turn develop into some awesome fishing. And true to form a couple of minutes later we notice bait being harassed on the surface a few hundred metres downstream. PANIC, I shout to Steven and Duncan to keep their flies on the deck, storm to the bow like a spider monkey and pull the anchor, start up and immediately on the plane while explaining our attack. "Ok gents, how this works is as soon as I stop the boat, get ready and shoot long casts count to 5 and hit your strip as fast as possible, here we are, you ready? Ok let's go!" "Cast, wait, wait, ok strip, strip strip, INSIDE, SET!!" Double ups on 7pounders, a 9.5pounder eat at the prop and numerous others jumped! Five minutes of pure chaos! This is what the catfish run is all about, guests not being able to stop laughing and trembling as shots of adrenaline are sent through their bodies with every eat. Once this had subsided we fell back in line along the run and continued to half heartedly fish mixed with beer and chatter regarding the onslaught 10 minutes ago.  To top the afternoon off Duncan managed to bang into a solid catfish sealing he deal for the first Slam of the season, Catfish, Nembwe and Tiger. Just ridiculous if you ask me. The next day Sandro secured his place in the 10pound bragging rights club, with a solid 10.5 late one afternoon. You really can't ask for more. What a day, what a session and what a week.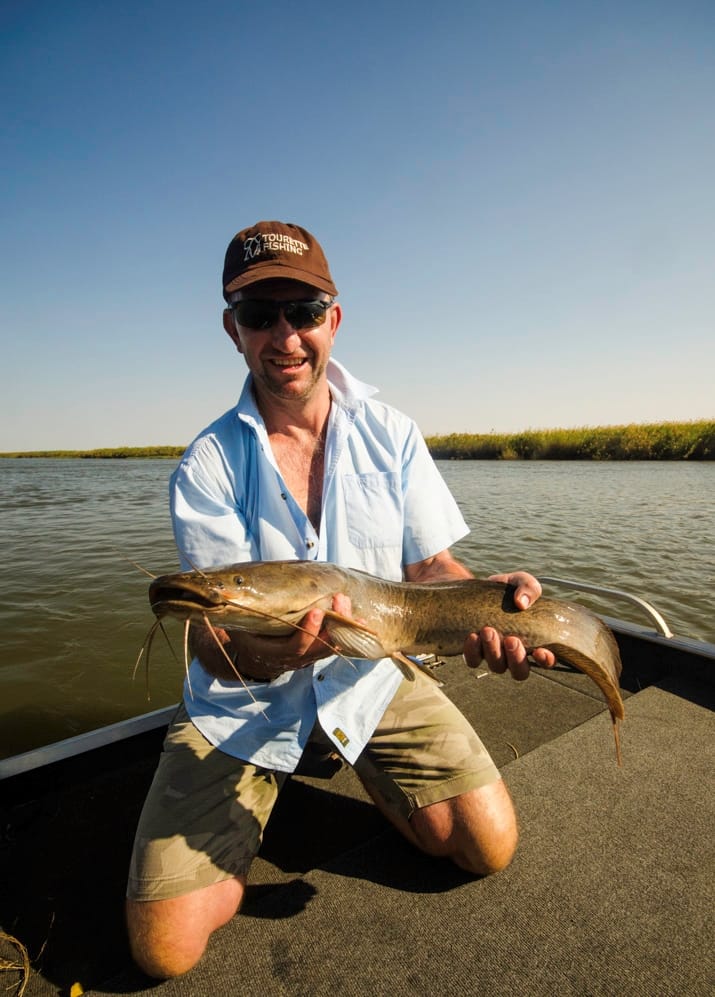 With back to back groups our second group is already in transit, this week was an absolute amazing way to get the season started, and definitely set the precedent for the rest of the season. If this was anything to go by, this is going to be one amazing season. Looking forward to the rest of the groups. Seriously gents, be prepared these things hit hard.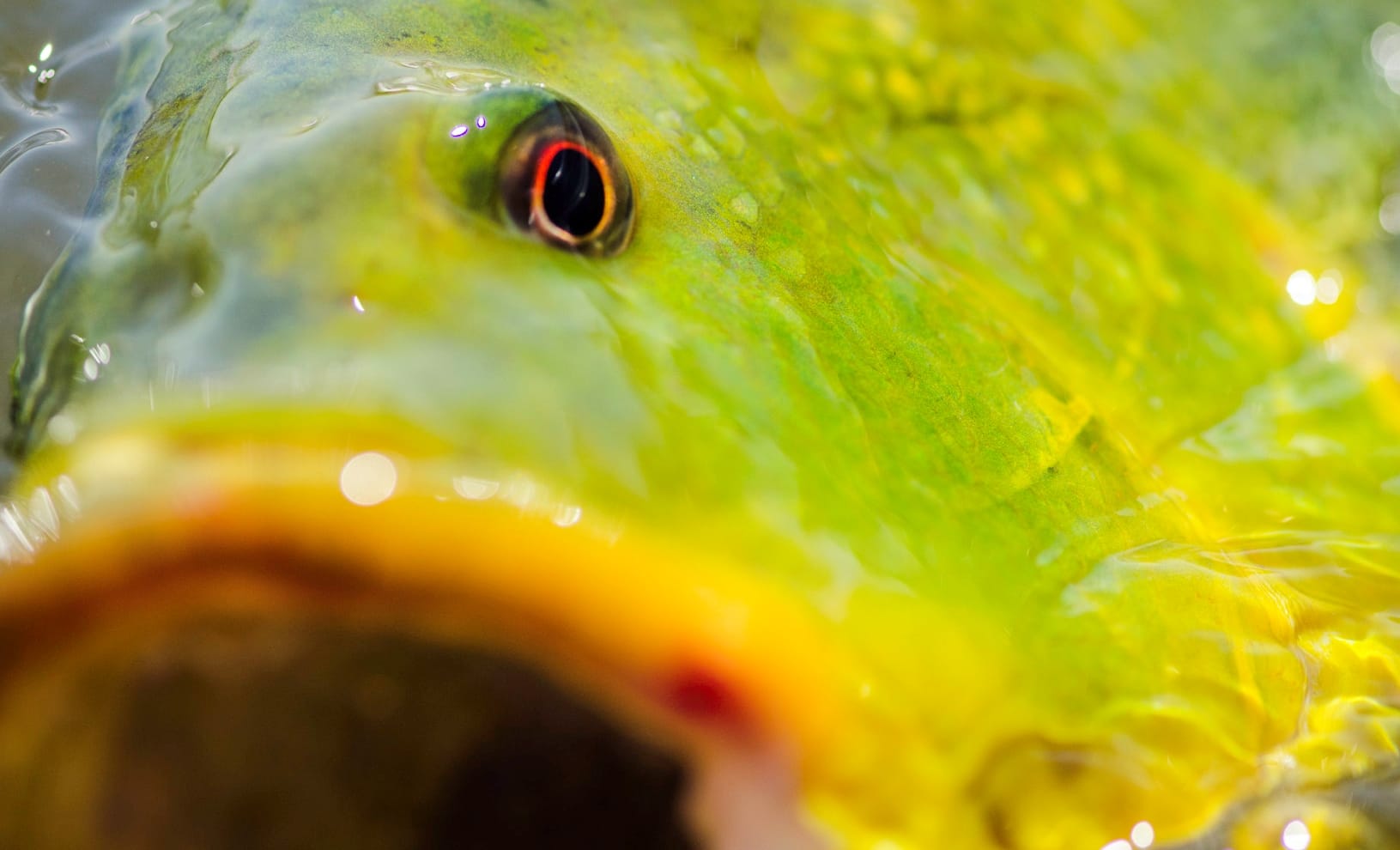 So from an excited guide team tight lines and stay tuned.
Lionel, Thomas and Kyle.
If you would like details please contact us or call us on 01980 847389.