Oman is the hottest, newest, destination for those with permit fever. Below is the most recent update from Oman, enjoy.
What a week we have had, with water conditions clearing and warming up from the previous week here in southern Oman. We are lucky enough to have 2 species of permit, the Trachinotus Blochii and the Trachinotus Africanus. The former being known to most as Indo-pacific permit (or Omani Gold as we call them) and a species we target from shore. The later has been somewhat of a nemesis for us on fly. We have hooked a fair few as have some of our clients and our last client Garreth landed one on a spinning rod and lost a few but we wanted to land them legitimately ON FLY! All of our research has come back blank with no record of one being landed on fly!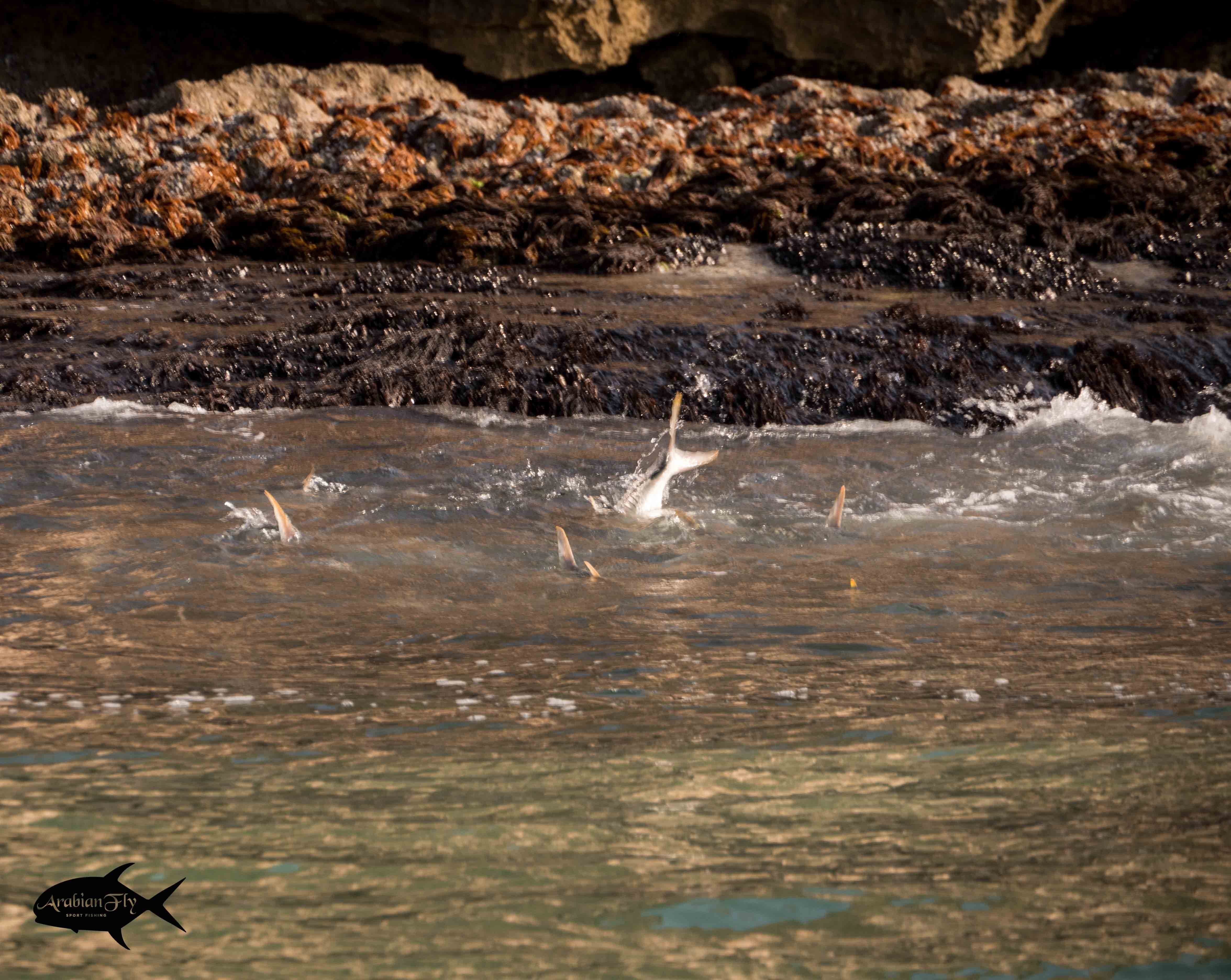 The week started with 2 travelling fellow fishermen, Johan and his friend Bo who were passing through Salalah. They headed out for a half day on the boat with us to target the Africanus. The conditions were good and we must have seen over 200 of these monsters feeding heavily along the coast line. Cast after cast came back blank and frustrations grew as we switched flies and tried new approaches to no avail.
The next day Brandon and I headed out early on a mission. After a few attempts, casting at some of the largest schools of permit I have ever seen, my knees were like jelly and I was shaking like a leaf from all the adrenalin pumping so I handed over to Brandon. Approaching one of or favourite spots, a sea of silver flashes and tails, some fish were almost a meter in length stretched in front of us. Positioning the boat Brandon laid out a full fly line and held his breath…..nothing. As we drifted he cast, each time landing the fly right in the sea of silver…but nothing. A change of fly and we set up the drift again. A long line landing the fly perfectly in between the large feeding school. Strip strip, bang…the line went tight.
"Have you got the bottom" was the only thing I could think of to say.
"FISH ON" was the reply
No way, my sceptical side and the fact that I was rapidly losing faith in these fish had me thinking it must be foul hooked….but I was in for a surprise.
These fish fight dirty, with bursts of speed that take you out to the backing over and over again. Brandon fighting to tame the beast, I could see the line jumping as he violently shook his head trying to dislodge the fly. Finally he got this silver devil next to the boat but the battle was not over. The last thing this fish was going to do was make netting him easy! Somehow, in a blur, we had him, netted, tagged and ready for a quick picture…it was so surreal to finally see this fish up close with a fly lodged firmly in his beautiful bulbous pink lips. It wasn't a big one but it was an Africanus!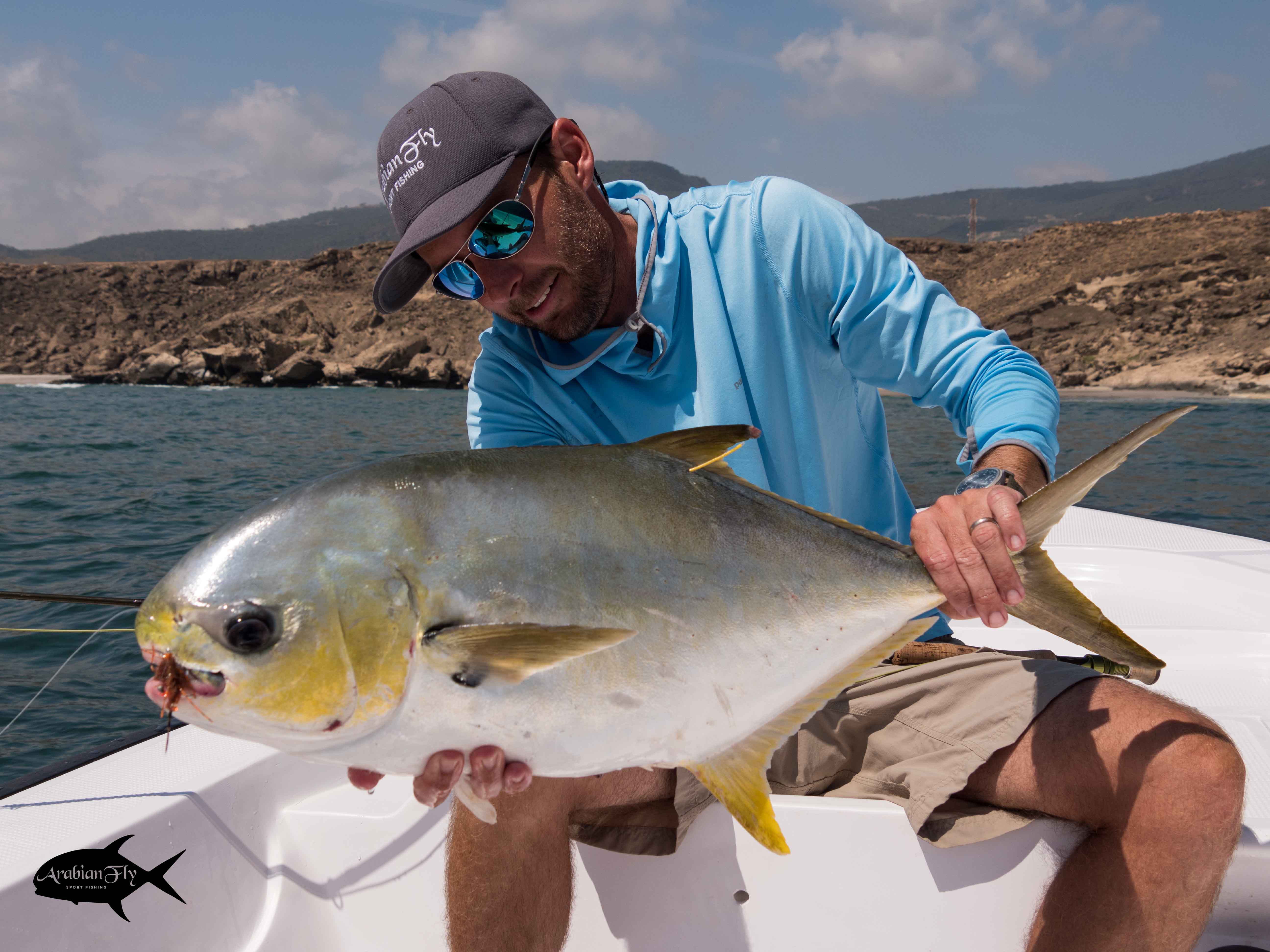 My turn…..lets see if this was a fluke or had we cracked the code. As we drew closer I could see the school of frantically feeding fish, their tails waving erratically. First cast was a little wobbly as I still was not sure I had faith in this working. Second cast landed in a sea of silver flashing bodies.
Strip strip, SET…the line went tight and my eyes grew like saucers. I saw the fish turn and eat my fly, then shake his head violently as it pierced his chubby lips but still I didn't believe my eyes. Off it shot in anger straight out to my backing….bloody hell! The rest was a blur of long burst of speed and me gingerly trying to gain control, I was terrified I would lose him. Violent head shakes followed by full body spins as he tried every dirty trick in the book to get away. Each time he got near the boat another burst of speed and he was away agin. 10 minutes….or what seemed like a lifetime of holding my breath later and he was laying in my arms. I couldn't believe it….we had cracked the code, a new species of permit targetable on fly…in our back yard! The fish measured 68cm from nose to fork and had the most amazing set of sumptuous pink lips I have ever seen…oh and it was much bigger than Brandon's hehehehe.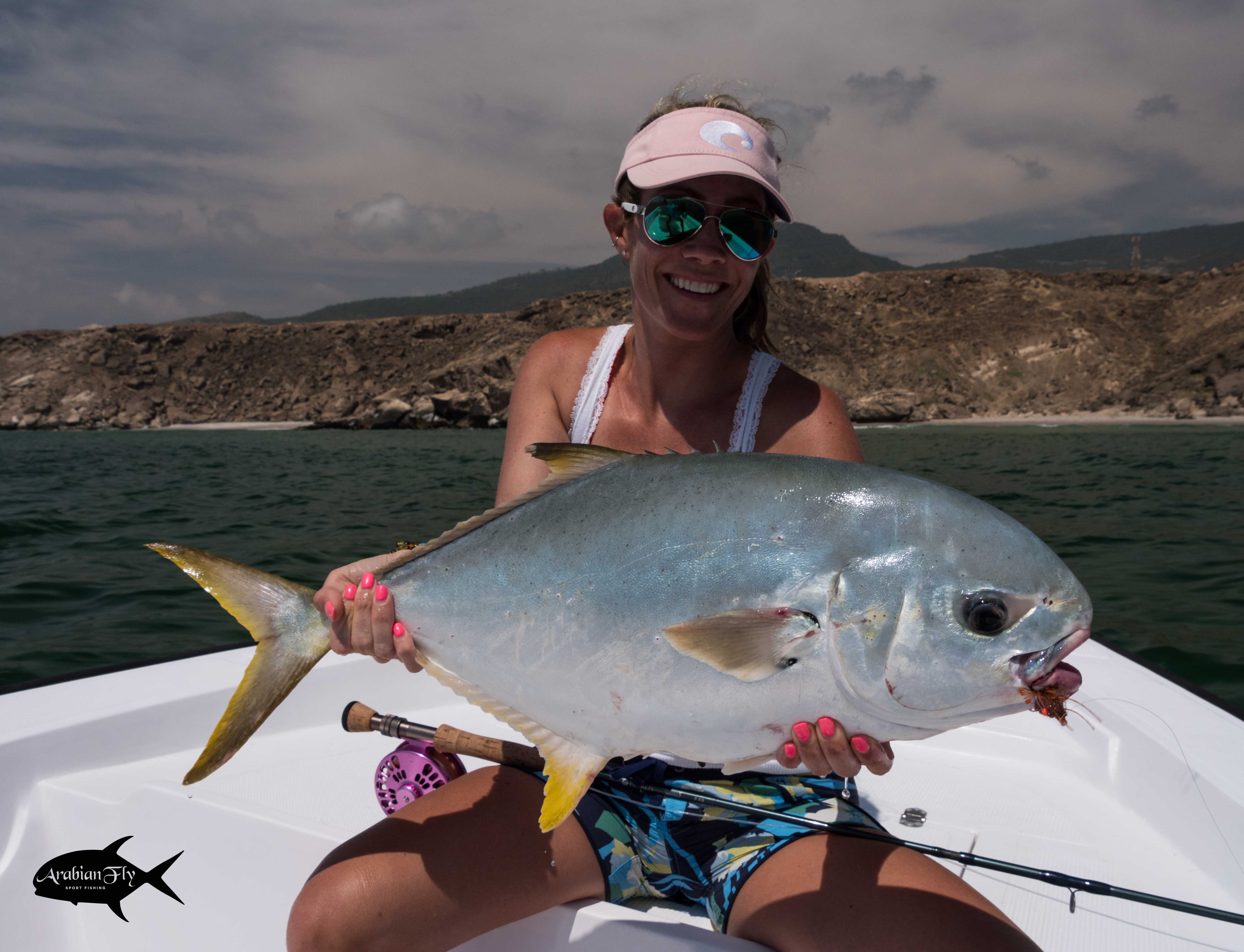 Not to be outshone Brandon was up next, landing one more fish before we decided to begrudgingly call it a day and leave these monsters in peace. Although we did go back the next morning….just to make sure it hadn't all been a dream. Nope we landed and tagged another 2 pink lipped mega perms!
awesome week on the water and one I will never forget. I do hope all the fly fishermen who have permit fever will forgive us for adding a new species to their bucket list….Im just not sorry though at all as these fish are EPIC!
Whether in Oman purely to fish or to fish as part of a much wider ranging holiday, please contact Charlotte Chilcott or call the office on +44(0)1980 847389.