Until the 1970's, Oman was very much a closed country but in the years since Sultan Qaboos Bin Said came to power, economic reform and modernisation has opened Oman up to the rest of the world. Oil resources and petroleum were responsible for the rapid growth of Oman and in more recent years, the growth in tourism has been noticeable. Charlotte's first involvement in Oman began in 2006 when the safari company she was with pioneered self drive safaris in Oman, taking in the vast emptiness of the Empty Quarter, the dramatic scenery of Jebel Shams and on to the coast to Mashirah and south to Salalah, considered to by many to be Oman's second city.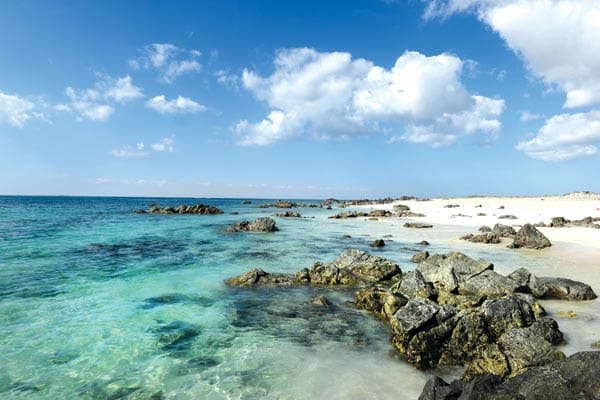 It was south to Duqm and Salalah, with its rugged and still very unexplored coastline, that Charlotte ventured last October to see Clare Carter and Brandon King. It was to get an understanding of what they had taken on, of seeing the vast areas that they had already spent two seasons exploring – all with a view to setting up their own fly fishing operation. Fishing off the coasts of Dubai and Oman is not new; we've known  that there are significant species in the Gulf of Oman (to the north) and in the Arabian Sea (to the south) for many years and both stretches of water have seen sport fishermen, keen to be amongst the first to fish these waters. In the main, these anglers were fishing primarily with conventional gear but some intrepid anglers packed their fly rods and slowly but surely, Oman has been gaining momentum in the pages of the fly fishermen's wish lists.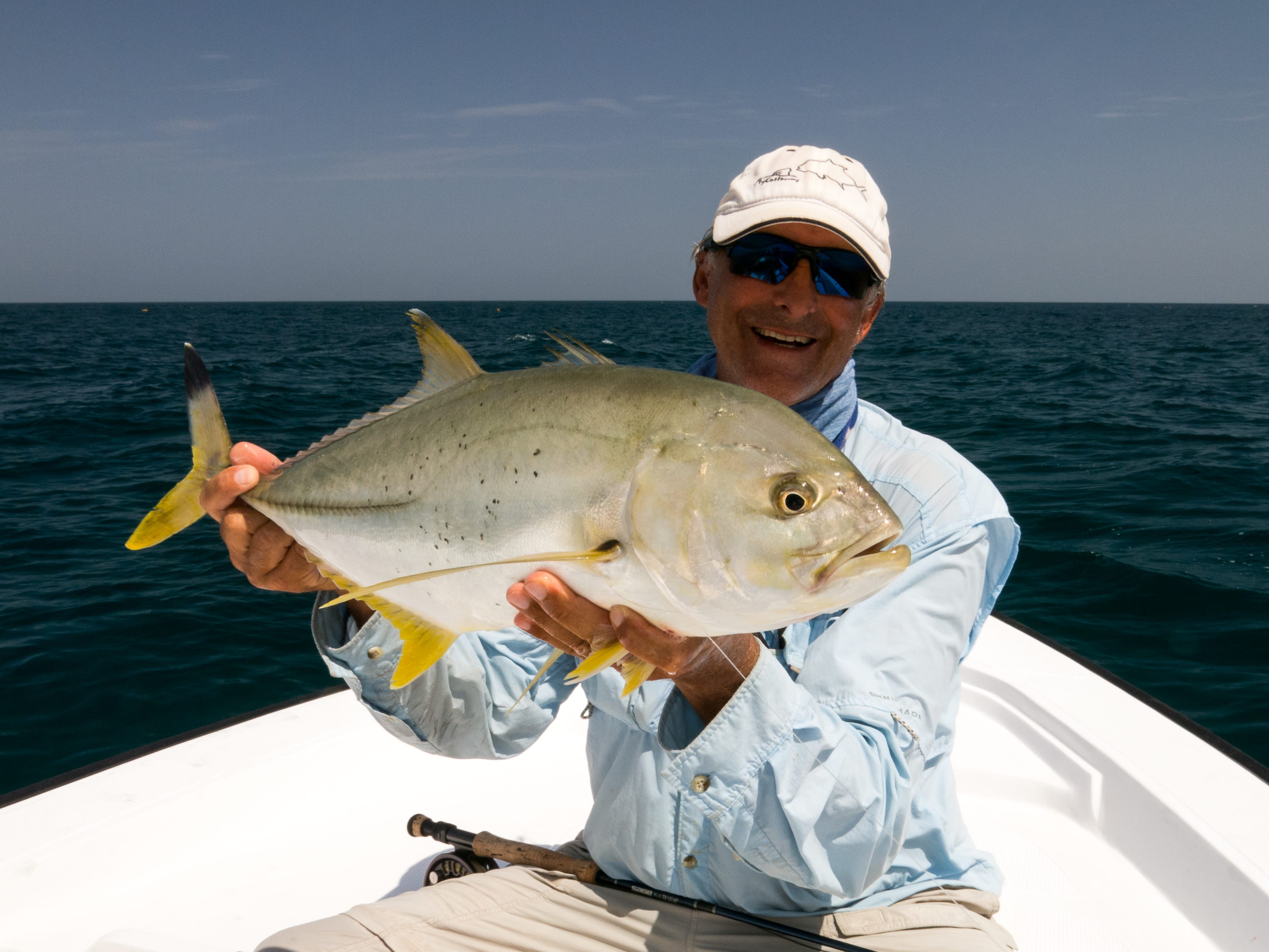 2016 / 2017 will see three fly fishing options available ….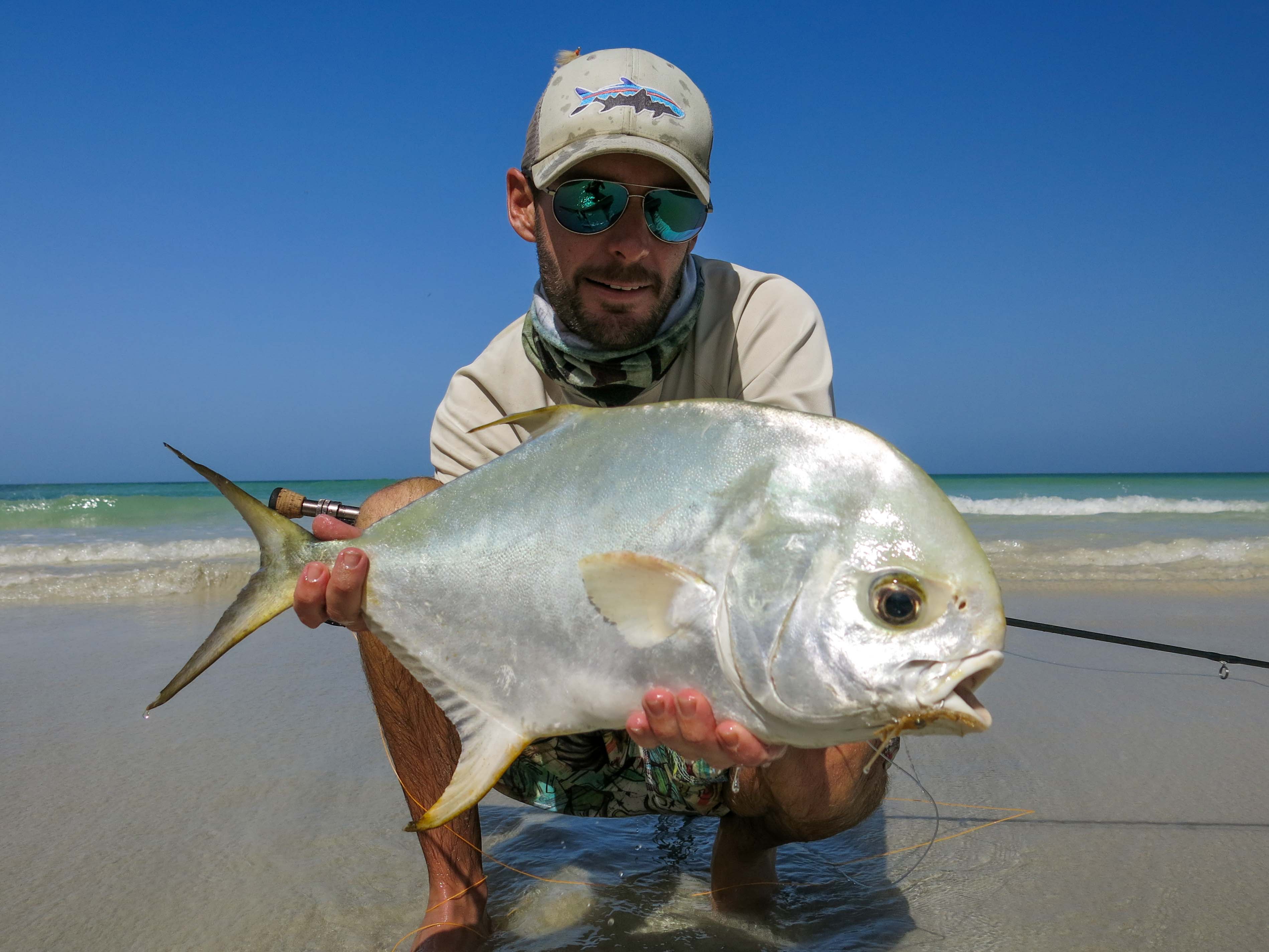 In pursuit of permit, you will be fishing from the beach, eyes peeled for a hint of Omani gold as the permit ride the waves into shallow water to feed on crabs and shrimps. This is sightfishing for permit at its very rawest; these are battle scared and sun bleached permit and walking these beach is not for the faint hearted so three days doing so is considered ideal. The rewards however can be great so for more details on a 4 night / 3 day fishing option with permit as your prime target species, please contact For more information please contact Charlotte Chilcott or call the office on +44(0)1980 847389.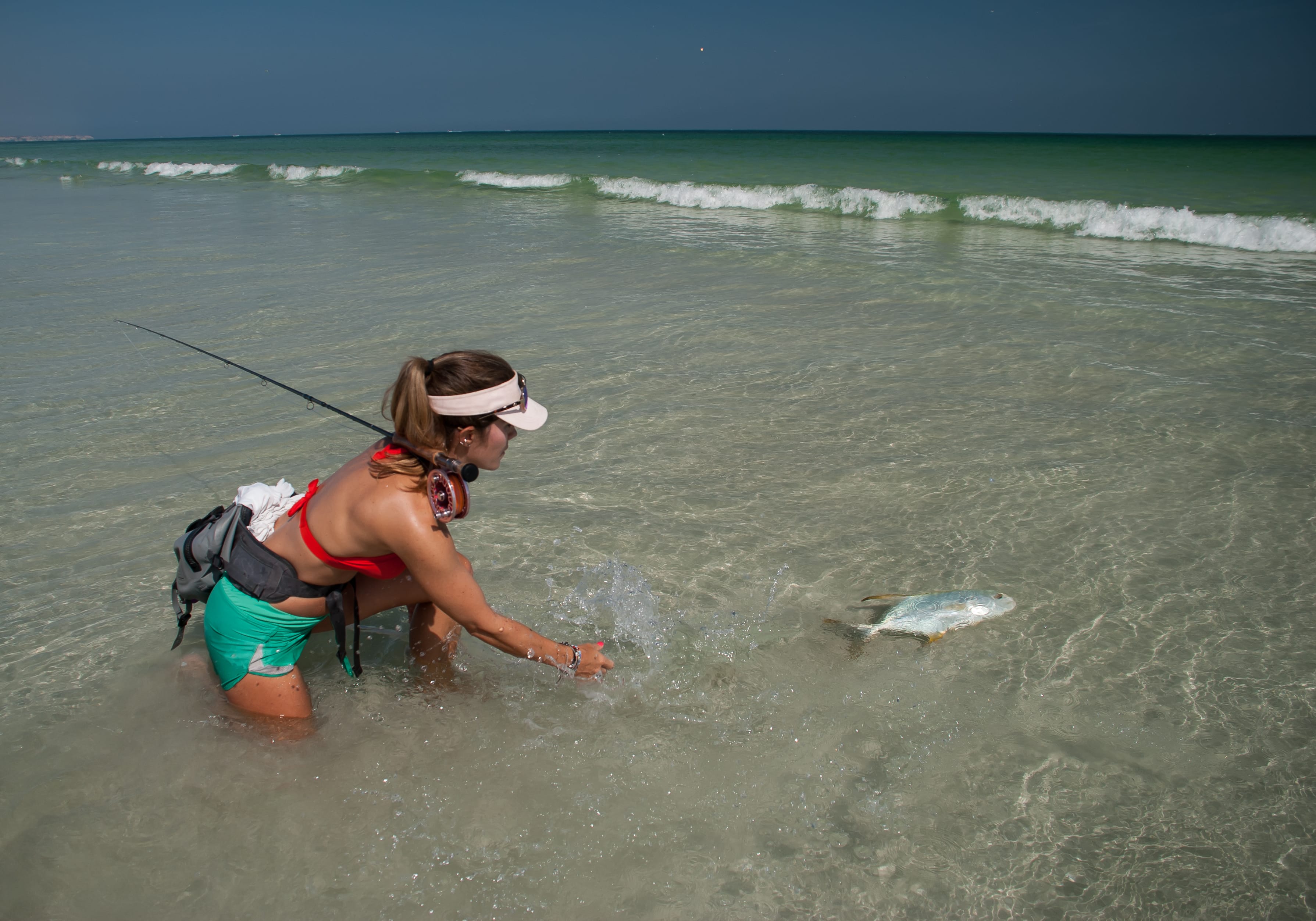 The second option is boat based out of Mirbat using the custom built boat with 2 four stroke engines, front and rear raised casting decks (and leaning posts) and under deck fly rod racks. Target species are much more wide ranging from sailfish, mahe mahe, tuna, queenfish, cobia and Omani bream to a variety of trevally species, amberjack and the seemingly tireless milkfish. 5 nights / 4 days are considered to be ideal and the coastline allows for flexibility of direction depending on the wind.
For more information please contact Charlotte Chilcott or call the office on +44(0)1980 847389.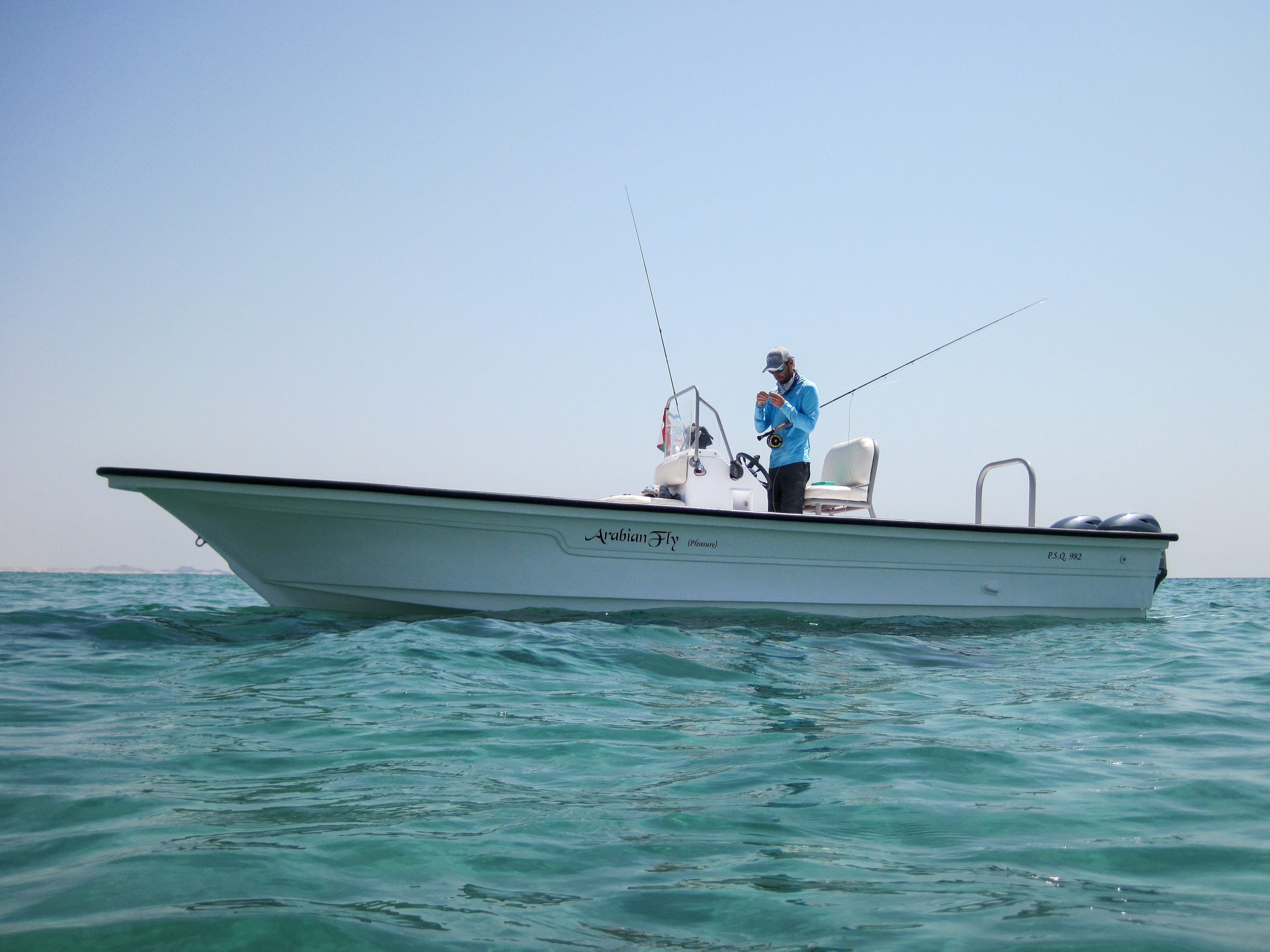 Third, but by no means least is the combination trip. 3 days fishing for permit followed by 4 days further south, fishing from the boat. All arrangements are made for you travelling between locations and if your family are joining you for a few days before you head off to explore northern Oman, then Salalah is an excellent starting point for them.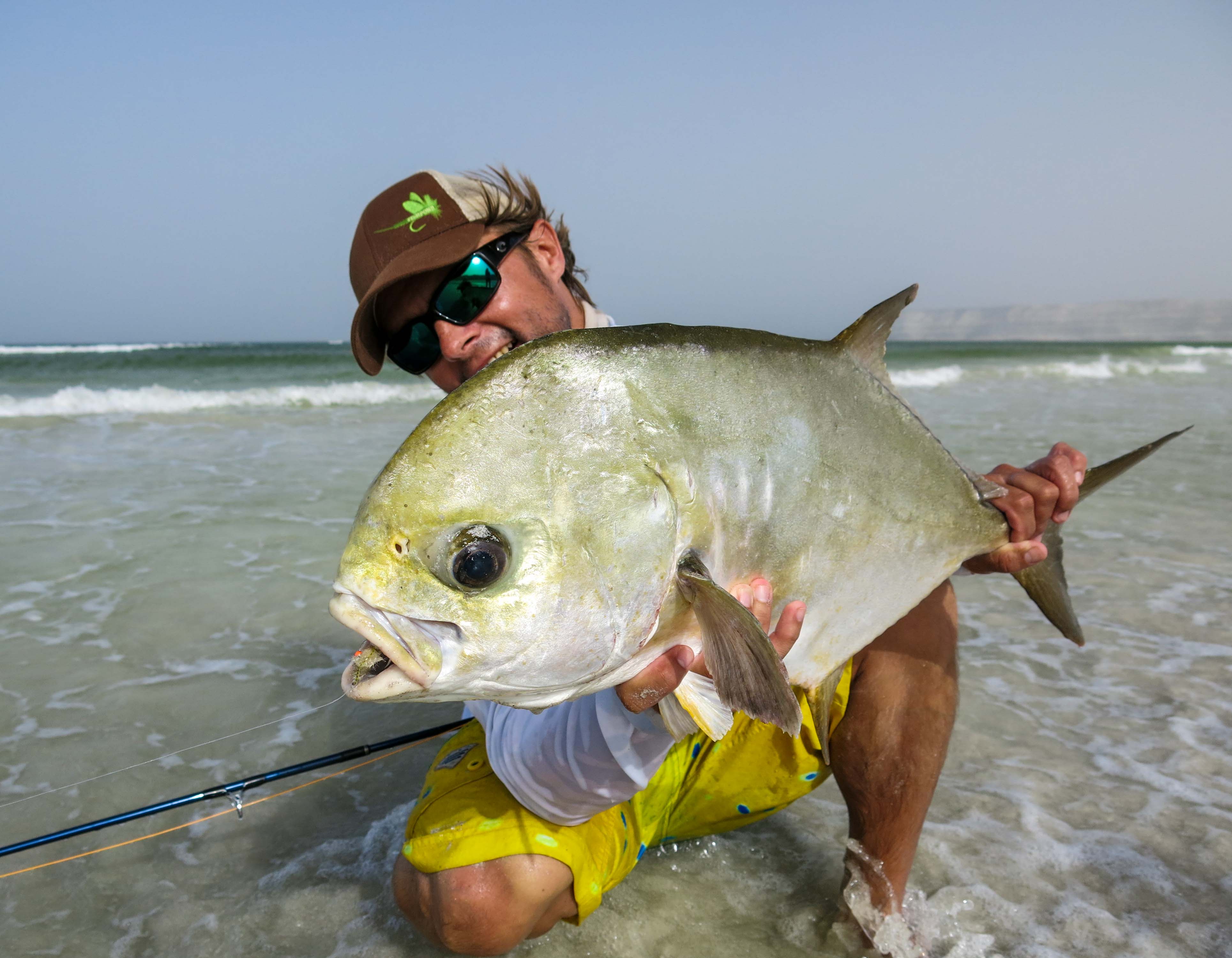 Regardless of which of the three options appeal to you, additional days fishing can be arranged along with transfers and accommodation.
While Duqm still has a way to go to cater well for non-fishers, Salalah is very different and for non-fishers will find that there are excellent full day and half day tour options available. Arranged through a local tour operator with fluent English, German and Italian, there are some super trips available. Diving and snorkelling can also be arranged from the hotel and the marina as can whale and dolphin watching tours.
Whether in Oman purely to fish or to fish as part of a much wider ranging holiday, please contact Charlotte Chilcott or call the office on +44(0)1980 847389.