Oman's coastline is formed of sprawling sandy beaches, secluded rocky bays and sheer jagged cliffs that plunge dramatically into the ocean. With the Gulf of Oman in the north and the Arabian Sea in the south (a region of the north Indian ocean), Oman's landscape is truly diverse.
Oman's diverse waters offer the unique opportunity to cover a wide variety of fishing in a relatively compact area. What is unique about fishing in Oman is the ability to combine a range of fishing types, both on and offshore, into one holiday. This makes it a genuinely flexible operation that can offer a wide range of experiences. The inshore and offshore boats based as well as the beach fishing is all available in one location. Each day, there are no long journeys as the drop-off, and inshore fishing is just a few minutes from the dock. This allows you to maximise your time on the water rather than spending hours running to the fishing grounds.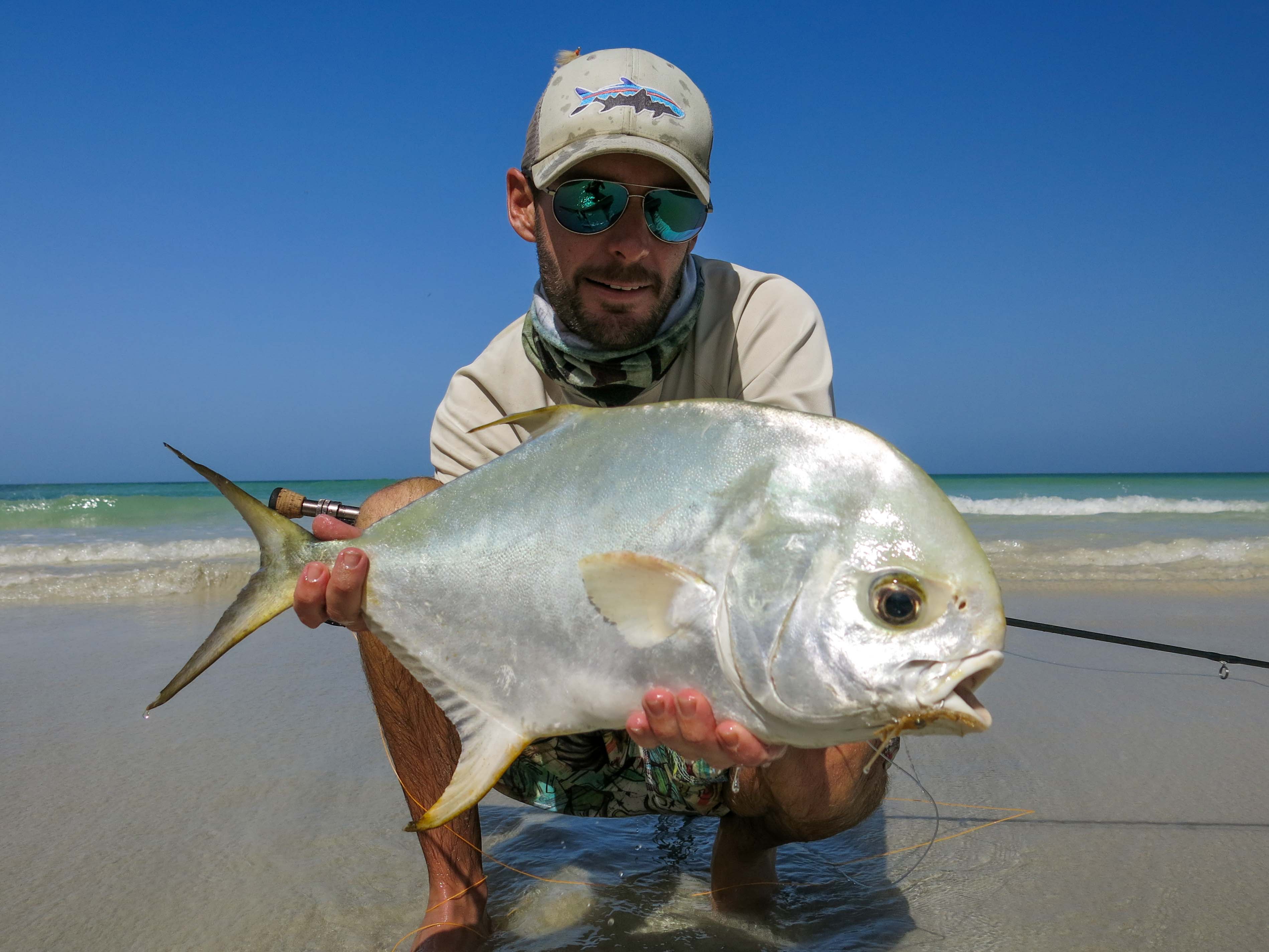 Coastal and Beach Fishing
Land-based fishing in Oman is not for the faint-hearted and often requires hiking into remote beaches. Once there, be prepared to run up and down the beach chasing the elusive Indo-Pacific Permit as they tail in the shallows or casting to large spot pompano and Bluefish. At certain times of the season, you might encounter the odd GT cruising the shoreline, searching for mullet or sardines.
In the morning, you can fish for large schools of tailing Permit (T. Africanus), Omani Bream, Milkfish, Queenfish, Bluefish, Pompano and multiple Trevally species. These species can be targeted along the vast cliff faces or exploring the shallow beaches and secluded bays. You can contrast this experience in the afternoon by going offshore to troll for billfish and Dorado along the drop-off or getting the blood pumping by casting to large schools of tuna busting on bait.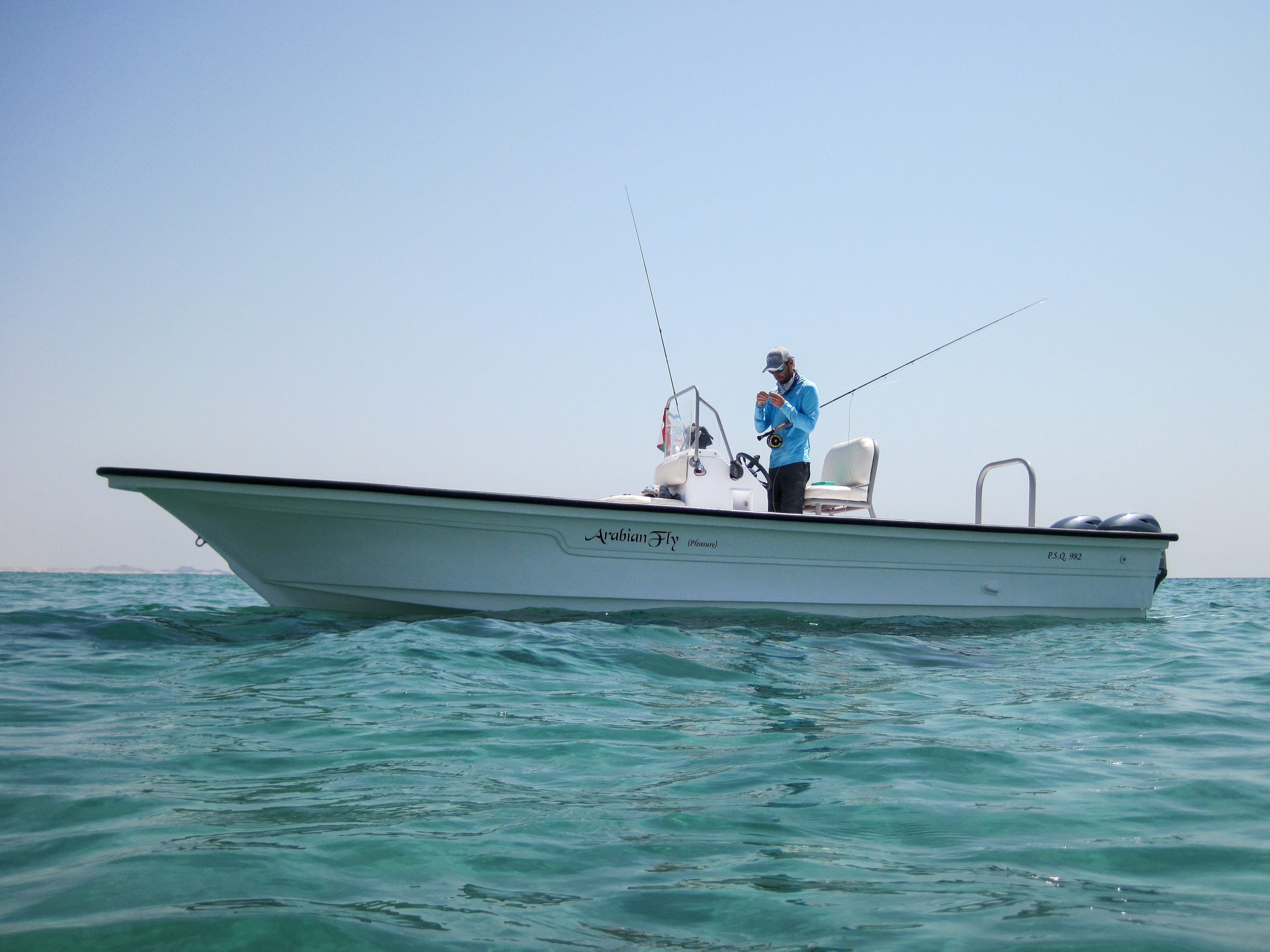 Offshore Fishing
​The 30ft offshore boat is fully kitted with all the latest equipment. Twin 200 Fourstroke Yamaha engines, Furuno electronics, and radar get you quickly and comfortably to the action. With a full range of top-of-the-line Penn conventional and spinning gear and an extensive array of teasers and lures, we are prepared for any species we encounter along with the drop-off.
There is a full range of Hardy rods and reels for those wishing to fly fish to target your chosen species. Teasing pelagics is one of the specialities of the operation. There is nothing like seeing the bill of a lit-up sailfish/Marlin or a neon green Dorado inhale your fly just feet from the boat.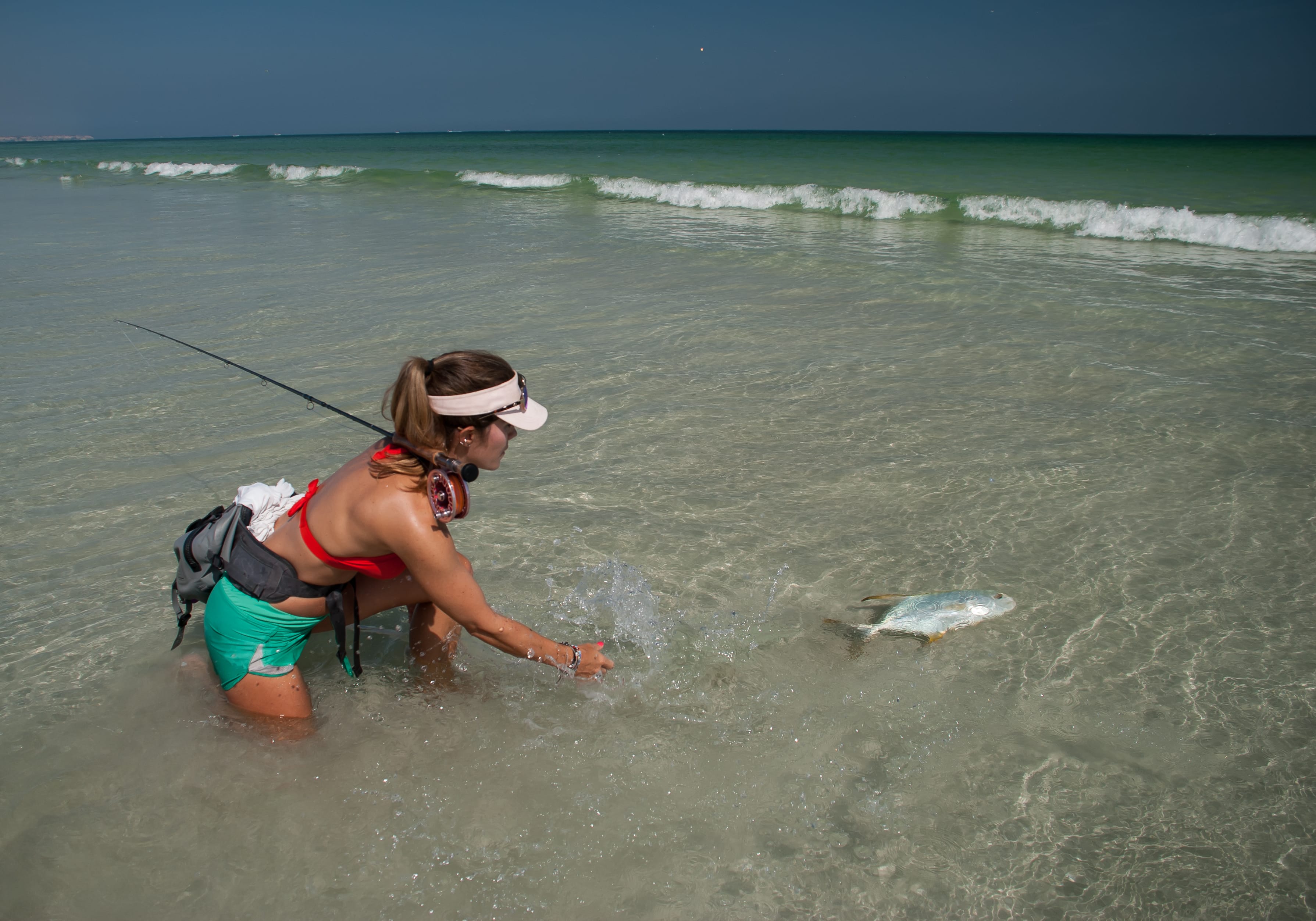 Whether in Oman purely to fish or to fish as part of a much wider ranging holiday, please contact Charlotte Chilcott or call the office on +44(0)1980 847389.