When I started guiding over a decade ago it was immediately obvious that I had to grasp a proper understanding of photography, and if I didn't I would miss the opportunity to capture memories of some amazing places and people. We are fortunate that fishing as an activity is closely paired with some of the world's most stunning and unique environments. I have always felt sorry for those that do not have a passion like fishing. This rather niche thing we love welcomes both the discovery of places off the beaten track and the and understanding of others in a completely different light. 
Working and guiding in very remote fisheries is a unique experience, the hours are long and you are far from home and civilization. For months you live in the shoes of fellow guides and colleagues, as result of this strong bonds form. These three images may not be the best I have taken, but they capture a moment in time that holds resonance with me. This is because of the trip, the place and the people I was with.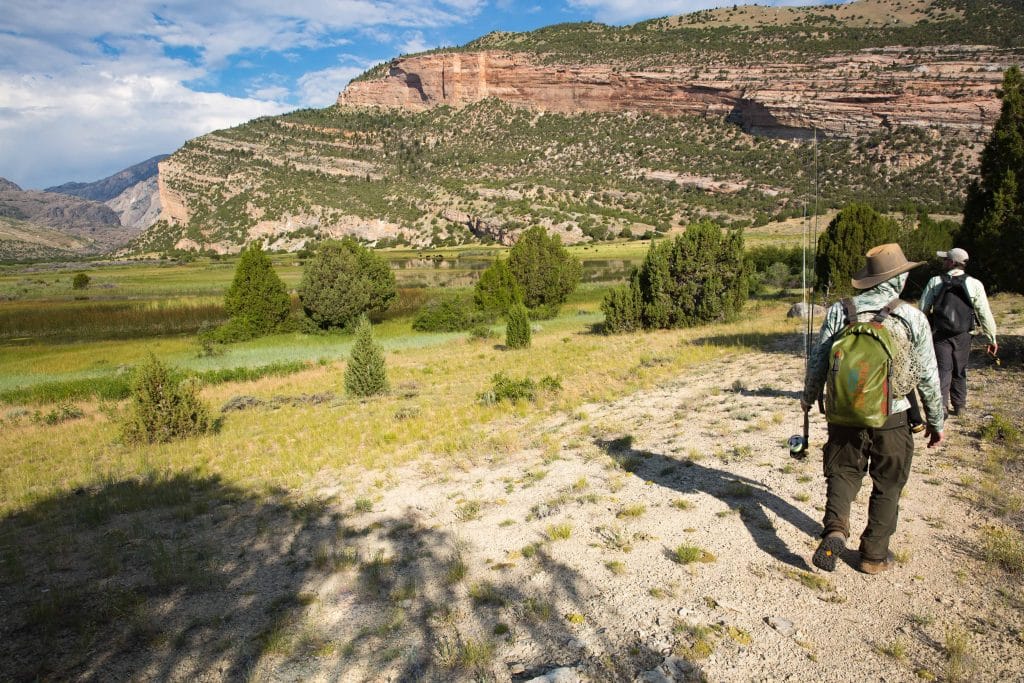 For two of four seasons on the Ponoi River I guided with Teddy, a Boston American based in Jackson Hole in Wyoming and he had become a close friend. Not only had we fished many days on the Ponoi and Purnache together we had also spent a month exploring remote trout waters in the middle of the Russian tundra on one mega trip. Five friends of mine from the Seychelles planned to spend two weeks fishing in Montana. Teddy was based only five hours south, so I decided to go two weeks early to explore Wyoming waters with him before heading north to join the others.
I will not name the river we fished but it flowed through one of the Native American reservation areas a couple of hours drive from Jackson Hole. It took us over an hour for the small drift boat to reach the far side of the lake where the river entered. After anchoring we walked on gravel up a small hill, on the other side this was the view we were greeted with. There was no one else around and signs of human activity were minimal. I must confess that I did not fish well that day. However, the waters teemed with large wild brown trout, the scenery was stunning, and I was with an old friend that I hadn't seen in years.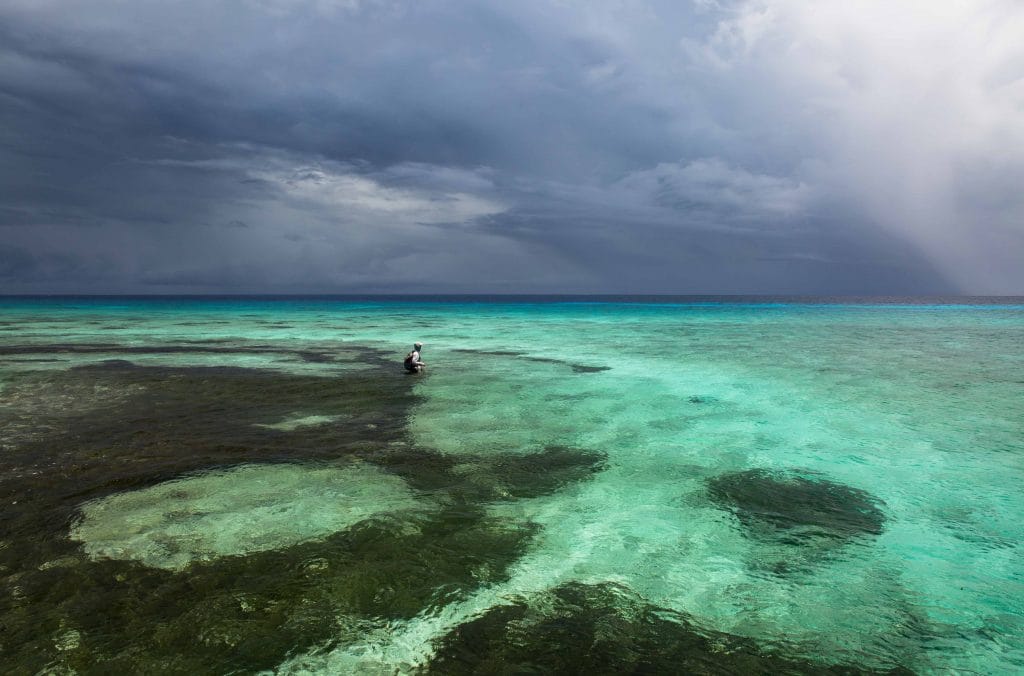 Of the places I have guided Cosmoledo remains one of the most extraordinary and unique. It is truly a virgin landscape, barely touched by man's hand. The guiding on Cosmoledo is extremely physical, the hours are long and so is the length of the season. Some days run like clockwork while others prove far more testing. The fish don't always play ball and it can be hard not to get frustrated. In these moments I would look around and try to absorb the environment that lay in front on me. Life is not really that bad, is it?
It doesn't occur very often but every once in a while, dark ominous clouds gather to signal an approaching storm. Occasionally light pierces through the cloud to illuminate the clear blue water below. While standing on one of the pancake flats leading into South West Channel this was one such occasion, and the light was magical.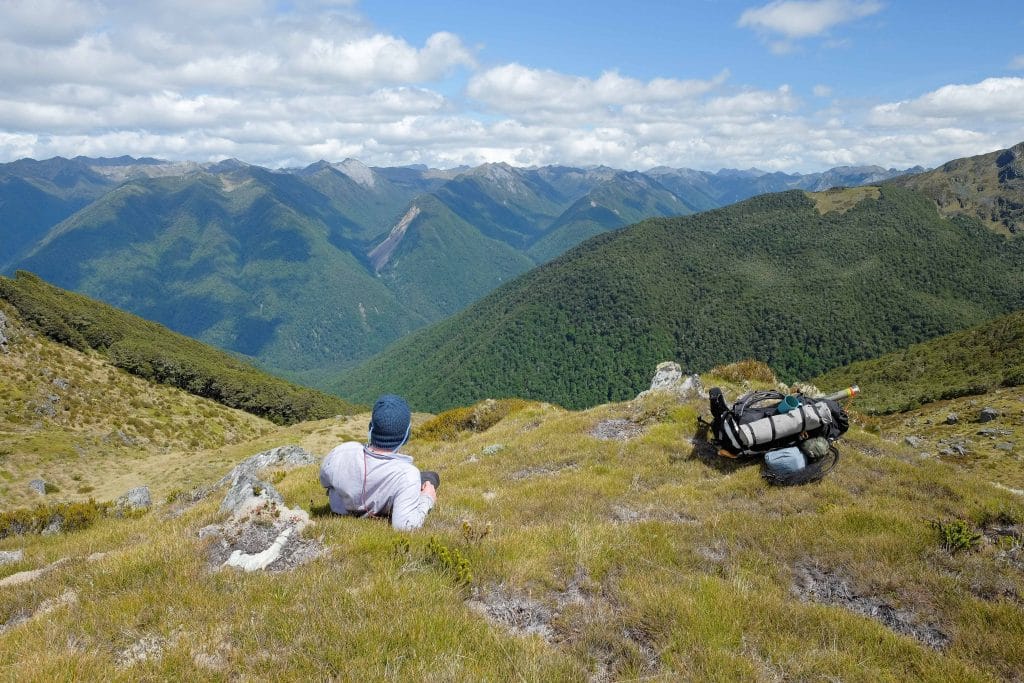 New Zealand is place that remains extremely special to me. I have been fortunate to have spent three seasons exploring its remote waters. This image captures what fishing in New Zealand is all about for me. All of your kit in one bag, and just your legs to wander into the bush and explore wild and remote fisheries.
On my last trip to New Zealand I was joined by Matthew, a friend and fellow guide. For two years he had listened to my drivel about a particular river, about the approach, the setting, and the wonderful brown trout fishing. I had omitted the full details of the walk in. The photo was taken just before we descended to start twelve hours of solid bush whacking.
Despite having some of my best days here in the past, this time it was a complete flop. The numerous browns I had seen before, were now few and far between and in poor condition. The blow was felt heavier by knowing we still had to slog through thick bush to return. Fortunately, we were rewarded by some amazing fishing on other fisheries over course of the following months.
If you are interested in travelling to these or any other destination within our portfolio please contact us by EMAIL or call our office on +44(0)1980 847389.