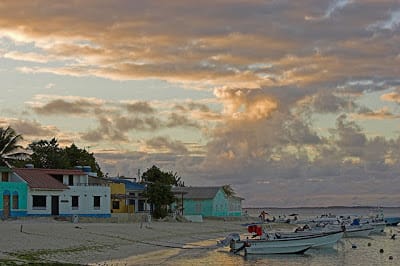 As I frantically pack before my immanent escape from these cold shores to the warmth of Venezuela it has dawned on me that packing for international fishing trips is turning into a science. As usual the lead up to any trip is incredibly exciting , and all part of the trip experience. Littering the sitting room with every piece of fishing tackle you posses and MIGHT need becomes a ritual, but with new flight regulations on what you can carry on, what your luggage restrictions are, and how you crowbar that last fly box in can often have you scratching you head in bewilderment.
Almost on a daily basis I am asked about what gear fishermen can take on board the aircraft. this is a very grey area as in the airline regulations there are actually no restrictions on taking rods or reels into the cabin. However, in reality it has become abundantly obvious that due to stringent security at airports this is very rarely the case. In recent travels I have seen clients taking reels on board and getting away with it in one direction, and then being made to take them out of hand luggage and sent back to check in on the way back. Bottom line is it entirely depends on who you get, but if I had to sway in one direction I think it happens more often than not. I have also experienced personally having my reels confiscated at the gate while boarding the aircraft and being made to run back to check in, in which case I very nearly missed the flights. As you can imagine my beloved shiny possessions did not make the connection, and turned up three days later.
My recommendation is therefore to put everything in the hold, and make sure that your house insurance covers extra items. I have found that travel insurance very rarely covers the excess on favourite toys. I would also recommend doing a little cross packing if you are travelling with someone so that you have some clothes and can fish at least if equipment does not make it.
Currently airline regulations allow in economy (business and first class has a higher weight limit) in the hold either two bags of 23kg per person or one bag of 35kg depending on which airline you fly with. As my
Simms
rolling duffel weighs 45kg when fully packed this presents a bit of a quandary. The large rolling duffel bags are excellent as they allow you to put your rods safely inside your bag, so I tend to pack another bag inside it of the light soft sided variety. When I arrive at the airport I simply take one out of the other, and check them in separately hence avoiding the overweight charge. Cunning hey? I then take my camera equipment and breakable items on as carry on. Another tip that I have learnt over the years is that if you are not happy using locks on your bags in case airport security decides to break in, use plastic zip lock cable ties. Enough to pursued someone not to have a peek inside, but easy to cut off if security wants in.
Reels I pack into a reel brief giving them protection and also allowing all spare lines and loose
paraphernalia
to be put away without
becoming
loose inside a bag. This can all then be removed on arrival and allocate directly into a vest or flats pack as
necessary
. I always carry spare lines and leader loops as a matter of course. It is a disaster to travel half way across the world and end up fishing with a 10 weight for
bonefish
as you only 8 weight line is cut on coral.
Rods all go in a rod case out of their aluminium tubes. This cuts down on weight significantly, and then the case goes inside the bag. In the case of salmon rods nothing beats a Kiss case or large hard plastic case. Make sure you pad the case you with a pair of socks or something if the case is long than the rods.
Flies can not go in hand luggage either, so they too must all go in the hold. I have recently discovered some outstanding fly wallets made by Finsport that I pack all my tarpon flies and streamers into that take up much less space than large plastic boxes. Flies are in zip lock bags inside meaning they are water poof and flat. The wallets are small enough to fit in a flats pack, and I found them particularly useful for the large flashy profile and brush flies we used in the Seychelles, as well as the smaller size for all my tarpon flies on this Venezuelan expedition.
You may find these few intrinsic thoughts useless, but I have found these systems have evolved over the years from the days of carrying EVERY piece of kit I possessed in the thought that it might prove useful.