We recently received this trip report from the manager at Paradise Lodge in Mexico and would like to share it with you.
'It was a fantastic week at Paradise Lodge and everyone fulfilled their wishes. This story starts Saturday night when I asked during dinner, "What do you want to fish for?" Bob said, "I want to catch a permit!" I smile. He said "I know it's very difficult. I fished for permit for more than fourteen years. I know it might only be a dream."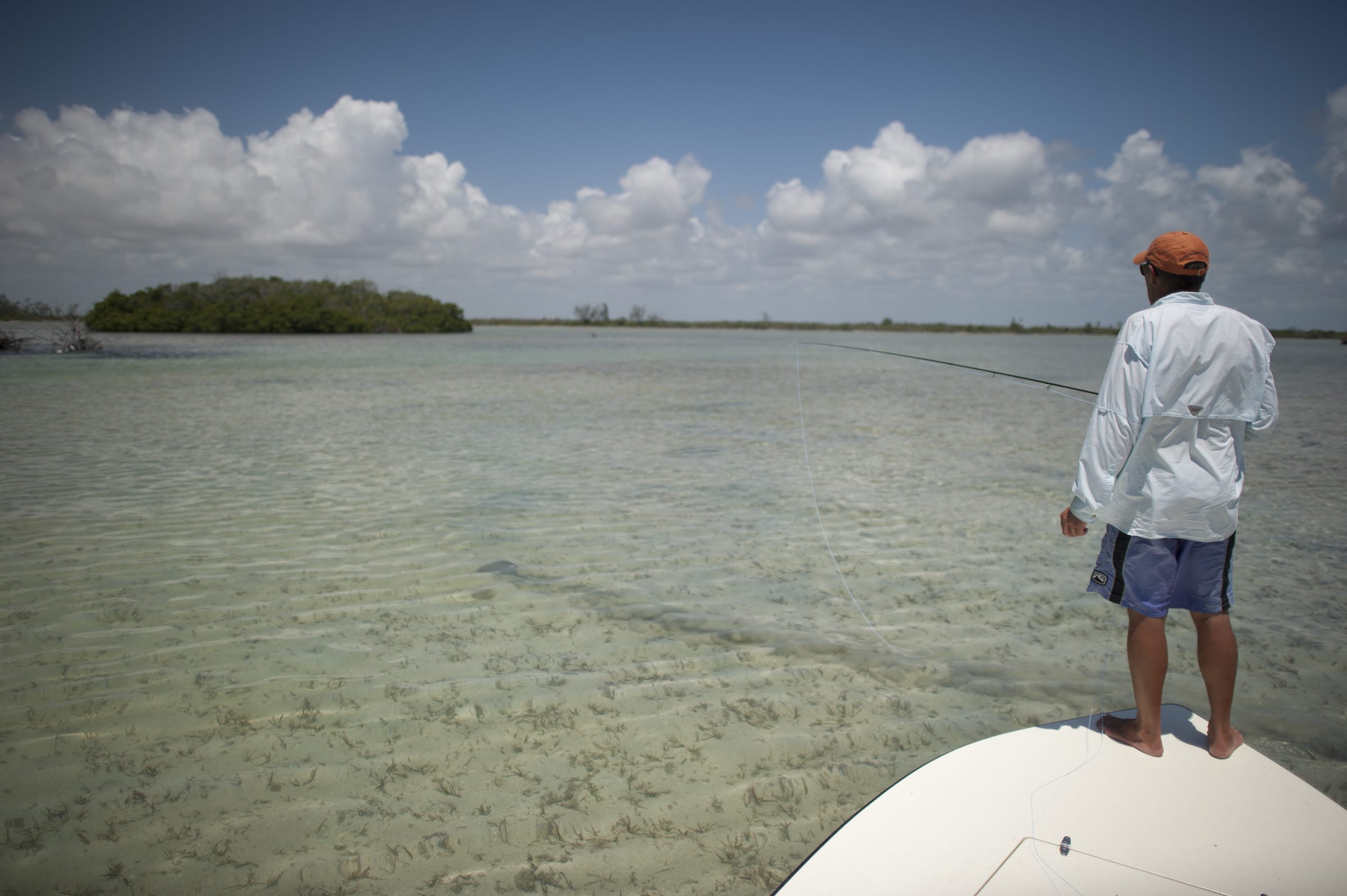 And I answer, "Bob, I promise, we will put you over permit all day. The rest is up to you." And then Nancy said, "I want a tarpon. I've never caught one in my life, where can I go?" Next day during cocktail time I only see smiling faces, Bob caught his permit, Nancy had her tarpon, and all the others have a great day too, catching bones on the flats. Victor [guide] managed to put Janet into some snook, and she hooked her first ever along with a further five in a row. On the same day David found his first barracuda ever, (a monster by the way!) During the week many great tarpon, snook, bones, and even two more permit were boated with Alejandro and Nacho. Bruce landed his permit too! Jesus was lucky enough to catch a Grand Slam for David, his first ever. Welcome to the club, buddy!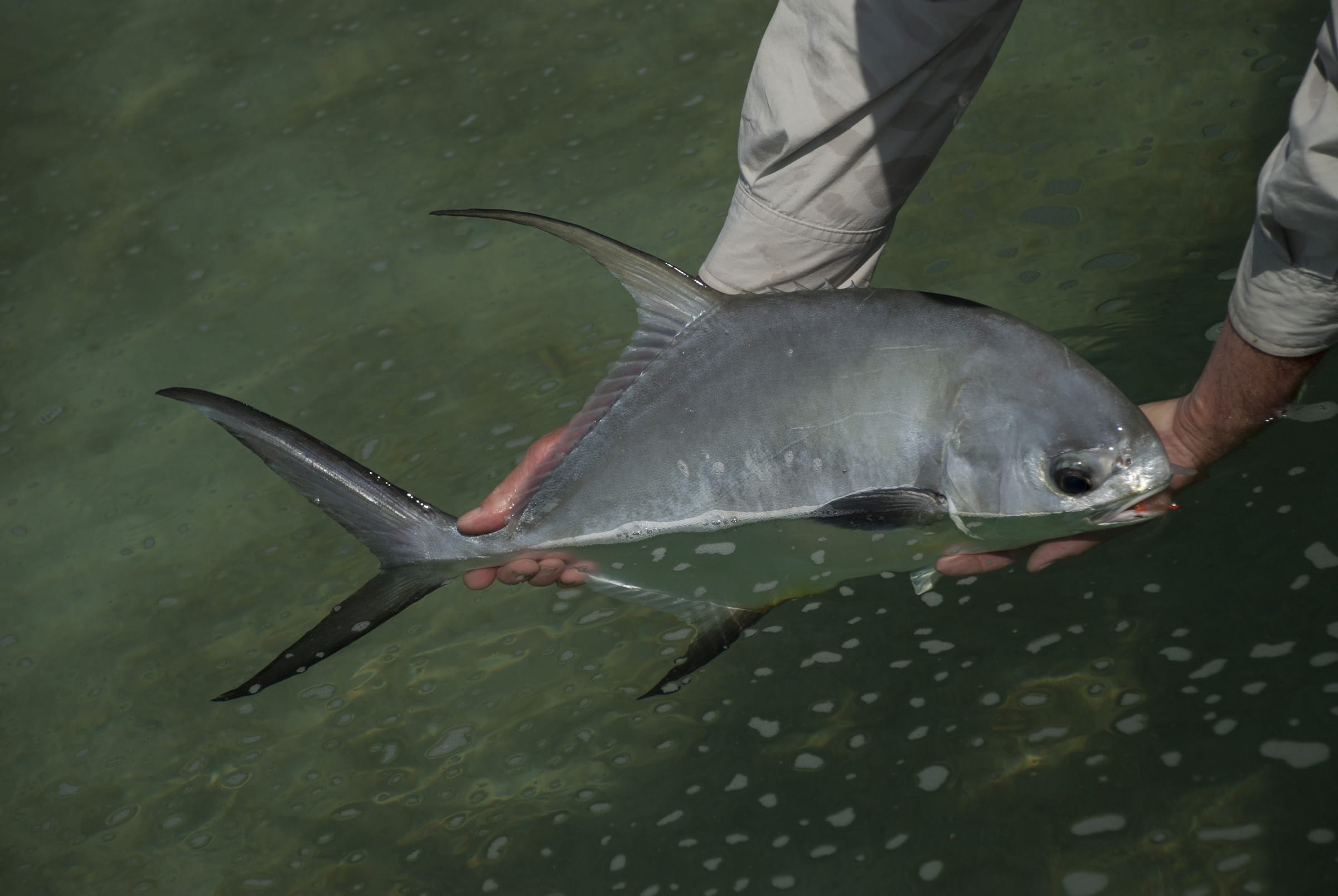 Results: 6 permits, 9 snook, not counting bones and tarpon. Espiritu Santu Bay was more productive than Chetumal Bay, the lakes still are a little slow because of the high water, which make the tarpon feed deep in the mangroves, way back of shore, so is very difficult to catch it by the side, plus the water is red and a little murky. The weather was good during all the week, the wind was around 10 miles and blowing from the northeast mostly. Water temperature grew about 4 degrees and now it is around 85. This shows more activity. The fly for permit is still the SQUIMP, no other. For bones, Crazy Charlie and Gotcha.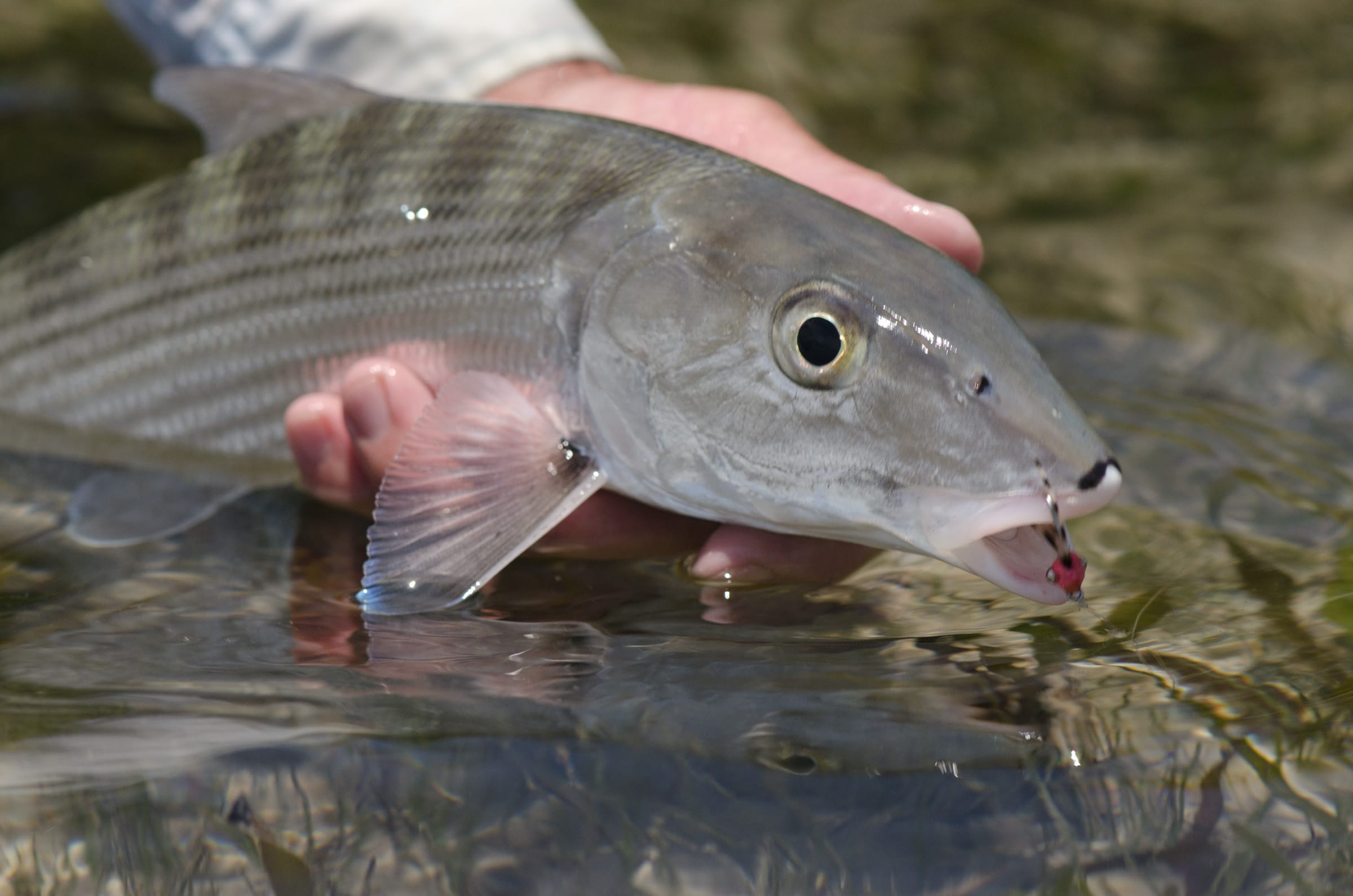 Everyone make lots of compliments to Nito our chef for his food and to Santos the waiter and barman for his extraordinary Margaritas (25 in one night) and to the lodge for the Malbec wine. A big saludo from Paradise and its crew!'
If you are thinking of a cheap last minute saltwater trip then we still have some availability this spring:
Mar 31 – Apr 7: 4 Rods
Apr 7-14: 2 Rods
June 2-9: 4 Rods
June 16-23: 6 Rods
Rates: $2,295 dbl occ / $3,295 sgl occ / $1,195 non-angler