I have been tantalised by Permit from the time that I took up saltwater fly fishing over 10 years ago.  After making literally thousands of casts, I managed to catch my first Permit in Cuba in 2005 on a Merkin's crab.  I thought I had cracked Permit fishing but I continued to find them impossibly choosey and only caught another 4 fish over the next 7 years.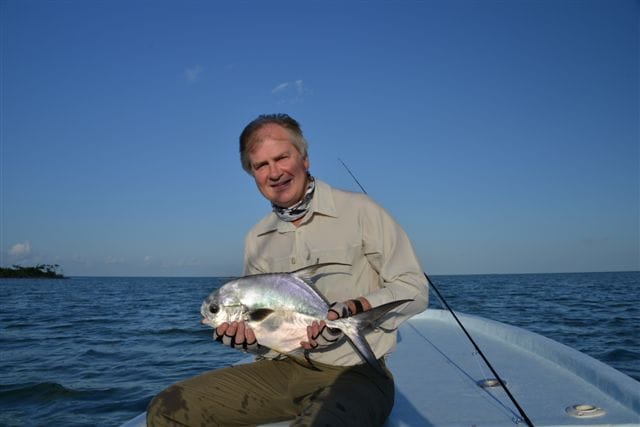 I returned to Cuba in 2009 and tried out the Avalon fly, which had just been designed by Mauro Ginevri, the fishing manager at the Casa Batida fishing lodge in Cayo Largo.  I caught my fourth Permit on this trip and was interested to see that more than 300 Permit have since been taken on this fly from this lodge alone.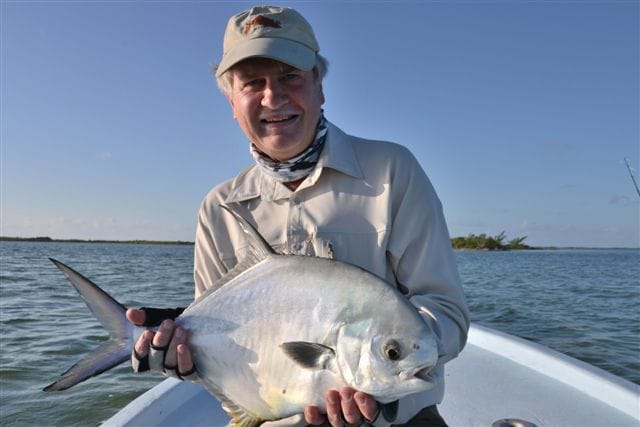 I therefore decided to try out this fly again on a recent trip to the El Pescador Lodge on the island of Ambergris Caye in northern Belize. Sinoe, my fishing guide, shared my fascination with Permit and we set off early in the morning on the first day shortly after sunrise to look for Permit coming in on the rising tide.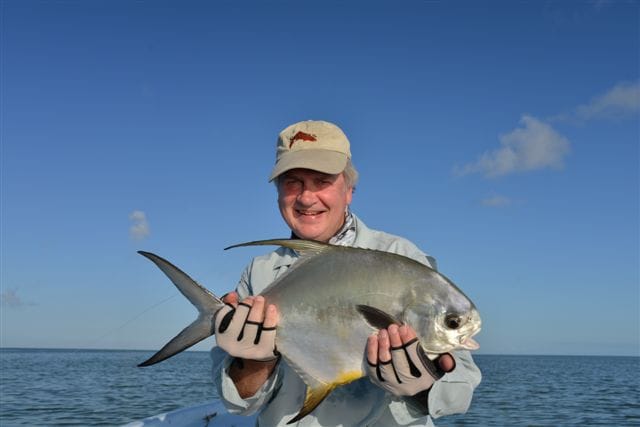 Within minutes of arriving on the flats we saw the characteristic wake of a Permit swimming upwind against the waves.  Sinoe polled his panga so as to intercept this fish and, after what seemed like an eternity, I cast my Avalon fly when it came within range.  To my complete surprise, I felt a vicious take as soon as the fly landed followed by a scorching run of 2-300 yards.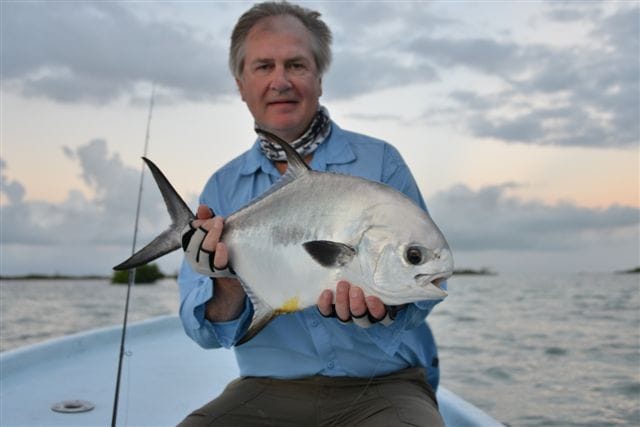 This was the perfect start to my vacation and I would have settled for one fish for the entire week but more Permit appeared and more casts led to more swift takes.  The takes were so vicious that I was obliged to upgrade my tippet from 15 to 20lbs fluorocarbon.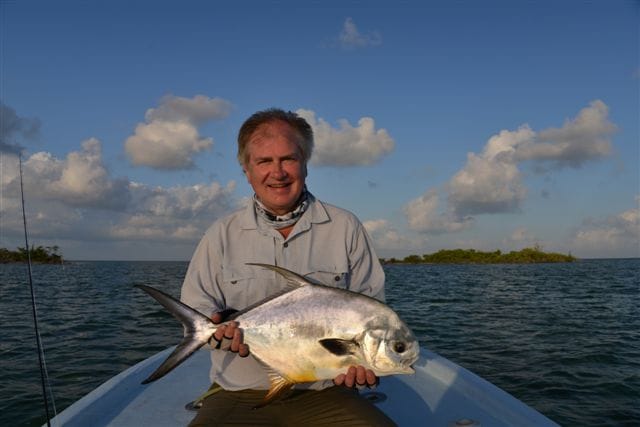 In 7 days, I managed to hook 13 Permit and land 9.  The four fish that I lost either broke my leader on the take or threw the fly on their first run.  Although the conditions and numbers of fish seen on the flats varied from day to day, at least one Permit was caught on each day.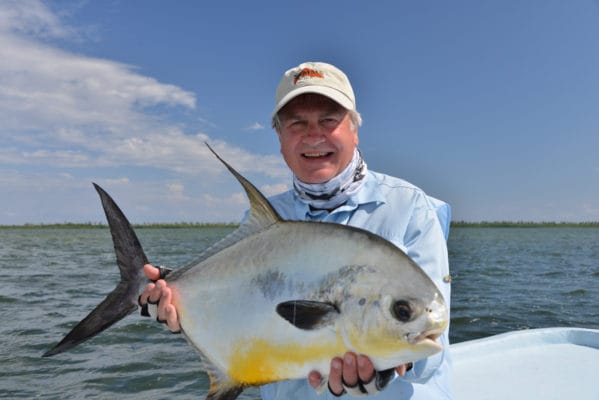 This success with Permit represents an abrupt change in fortunes for me and is difficult to explain. I am sure the Avalon fly has made a real difference, particularly as it is intended to look, swim and even sound like a shrimp found in the nearby flats of Cayo Largo.  The fly was only rejected when the beads fell off, so that it did not swim normally and click when being stripped, or when the boat cast a shadow over the fish in the low early morning sunlight.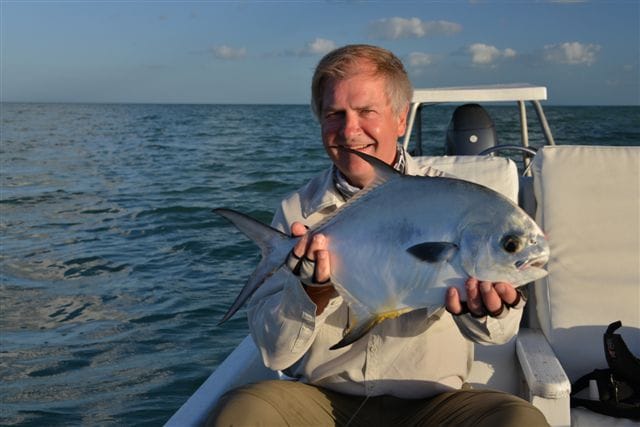 I also think that Permit numbers are increasing, particularly in northern Belize where a strict catch and release policy has been introduced and where commercial fishing for Permit has been banned.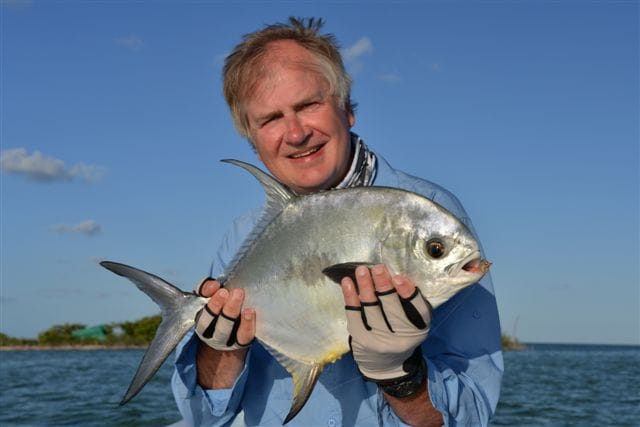 I have always advised my daughters to be like Permit: 'smart, elegant, desirable and extremely hard to catch'.  After this recent week of Permit fishing, I may need to change my fishing analogy!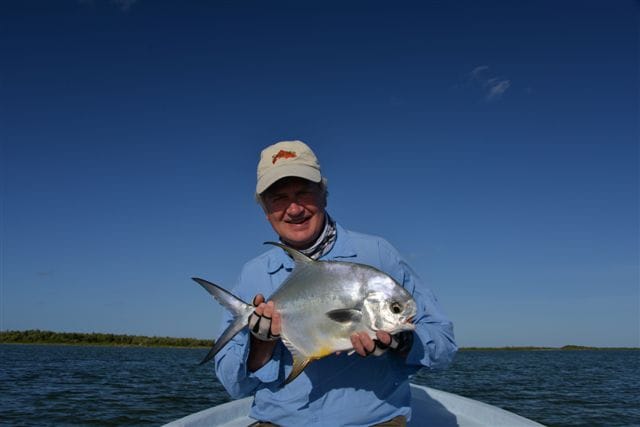 Jeremy George