My wife has become increasingly wise to my attempts to thinly disguise a fishing holiday as a family holiday, and this year it really was her turn to put a pin in the map as to where we were to go. She had always wanted to go to the ruins of Machu Picchu and so somewhat reluctantly, I agreed. 
I had a bit of a brain wave in that I thought that Machu Picchu wasn't a million miles away from the Amazon, a place I knew that held more than a few species of fish. In fact for the 150 species of fish in the whole of Europe, there are over 2000 species of fish in the Amazon alone. I have used Aardvark McLeod on a number of occasions and as Charlotte and Peter have got to know my wife's and my tastes really well, I gave them first refusal in organising a bespoke holiday for us. As it happens they had previously done a Peruvian/Andean adventure in 2011 and Charlotte was able to use some of her knowledge to put a programme together.
We had a two week break and the first part of the holiday was a four day trip to the lower Amazon basin. Flying via New York with an overnight in a delightful and modern hotel in Lima, a hop to Cusco we ended up in the town the town of Puerto Maldonado. We were picked up by the local guides and taken 45 minutes up the Madre de Dios River, one of the many tributaries of the Amazon. From there it was a 3km cross country walk to one of the many ox bow lakes in the Amazon basin. Ox bow lakes of course are the remnants of previous courses of the river as it snakes and moulds new routes through the jungle. Another canoe ride got us to a very nice ecolodge.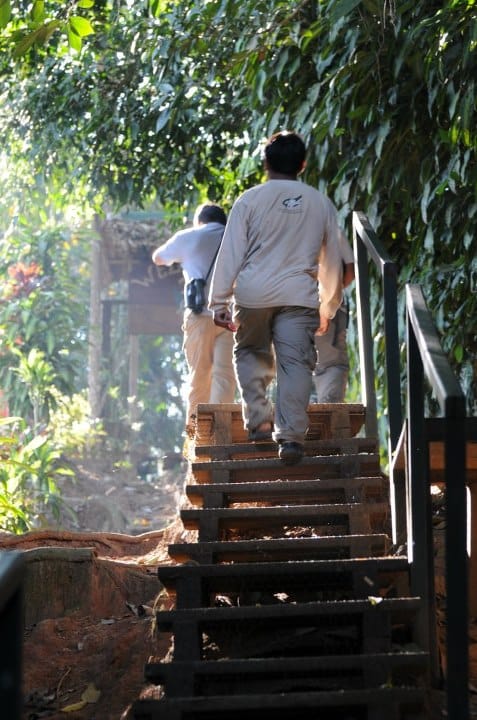 We stayed at the Sandoval River Lodge which was an excellent introduction to the Amazon basin itself. Because the Sandoval Lake is static it has a very stable and rich biodiversity, its star attractions being giant river otters which are very rare in the Amazon.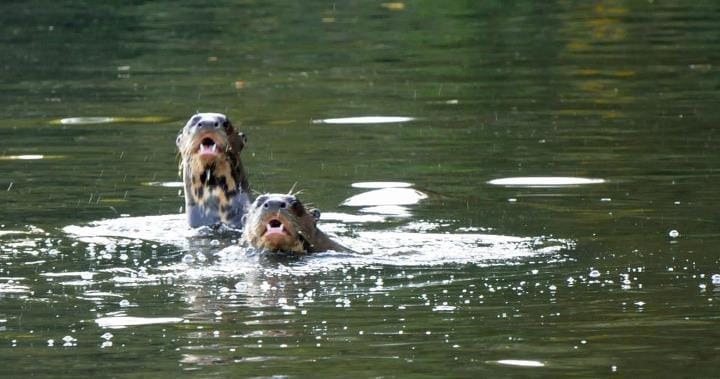 We had daily sightings of these as we toured round the lake at dawn and dusk in small catamarans.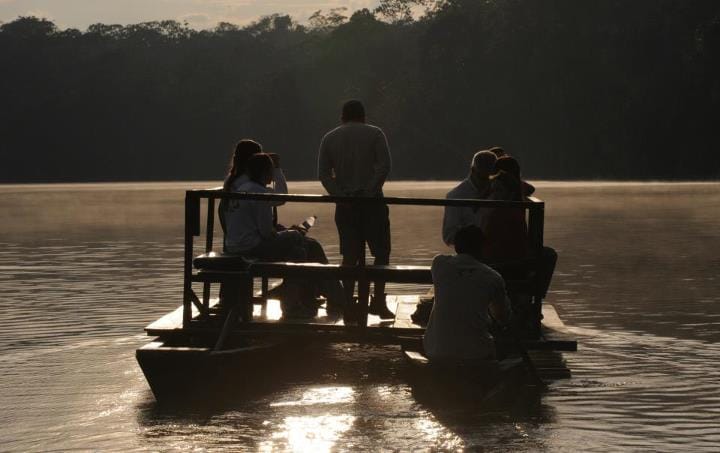 Having done two trips to Africa in the past combining fishing and safari with Aardvark Mcleod, my wife and I were well used to high quality tours but the diversity between Africa and South America was significant, though fascinating. 
We had an excellent local guide and combined with morning and night walks through the forest; saw a great range of animals and plants.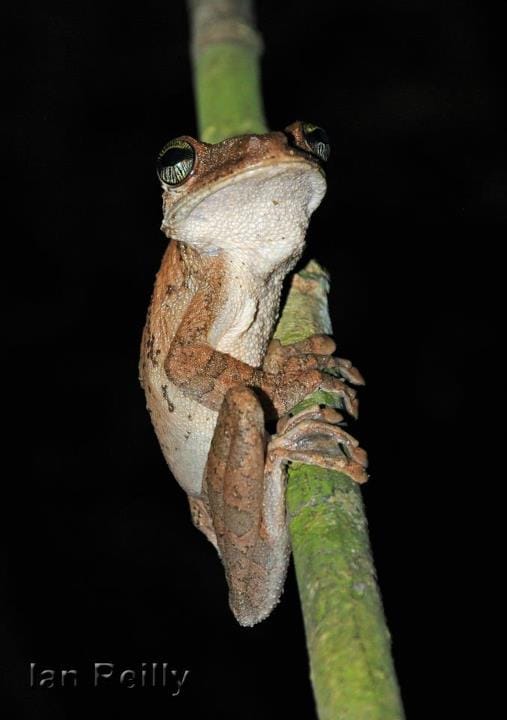 The only frustration for me was that the lodge itself is a bio-reserve and fishing was therefore not allowed on the lake. It was therefore galling to watch the otters munch through fish after fish, while not being able to cast a line for them myself! 

From the lodge we went back to Cusco which is the part of the old Inca Empire. My wife is a real culture vulture and we then had a week touring around the ruins of the Uramamba river system.  Cusco itself is fascinating and we stayed in a number of hotels during the week.  The quality of hotel can vary to suit the pocket but I must say we stayed in excellent hotels, as recommended by Charlotte.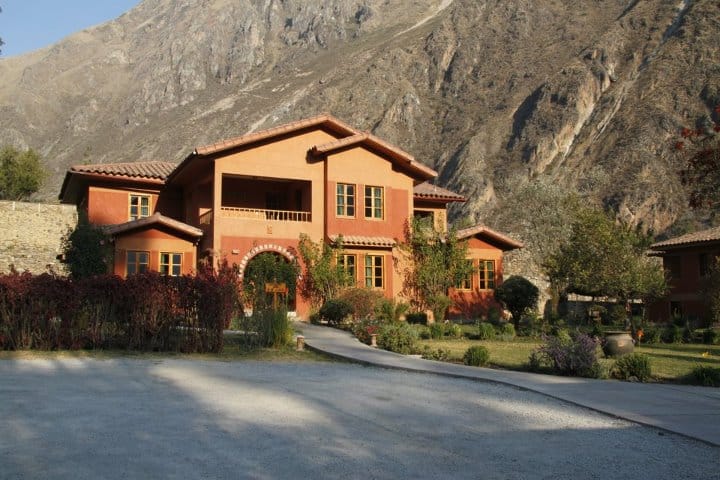 The highlight of the week was a trip to Machu Picchu. We took the Andean version of the Orient Express – the Higham Bingham Express – that took us to the famous lost city of the Inca's. We spent two days at Machu Picchu which even I must admit was the highlight of the holiday. The views are just amazing, having been hewn out of the top of a mountain by chisel and hammer. 

The local accommodation has to be the most romantic hotel my wife and I have ever stayed at and I have earnt Brownie points for years to come because of it. 
From Cusco and the sacred valley we then went back to the jungle, this time flying to the north of Peru at Iquitos. Peru is the third largest of all the South American countries so there really is quite a large of real estate to play with. We stayed at the Pacaya Samiria River Lodge which is on the Maranon River. The Maranon and the Ucayali merge and this is the first formal part of the Amazon River proper, although of course much of Peru makes up the Amazon River basin itself. Again, a high quality lodge with typically fantastic guiding.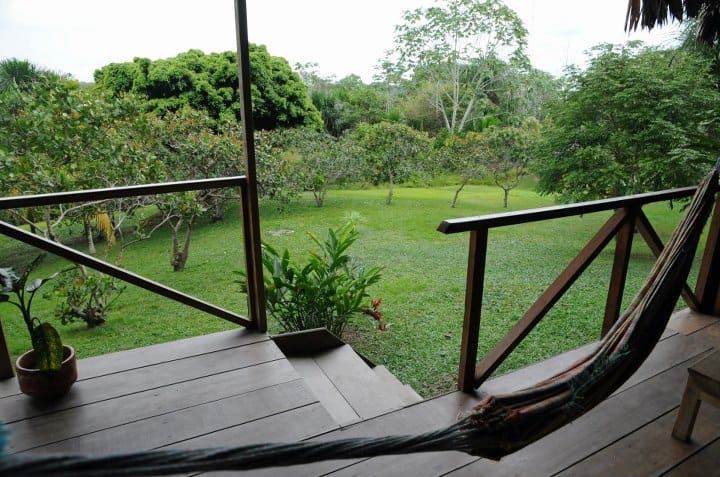 What was really special at this lodge was to be booked with one of the native Indians who is a fisherman by trade. I am sure Charlotte had arranged this especially and I essentially had the three days fishing with a local indigenous fisherman. I took some of my carlos fandango coarse fishing gear (apologies to Peter McLeod as I still have those coarse fishing roots still to be exorcised). The main species on the river system itself were catfish and in one three hour session we had nine species: all brightly coloured and as I later found out, all very tasty. Needless to say the local fisherman using a small piece of wood, a basic weighting system and some monofilament massively out fished the visiting gringo with all his expensive gear!!

In total we had three sessions on the river all prefixed by bait fishing which William, our local fisherman, gathered using a simple throw net. It was fascinating to see this done as I had only seen it done on TV documentaries before. It was amazing how he read the river to know just where the bait fish were.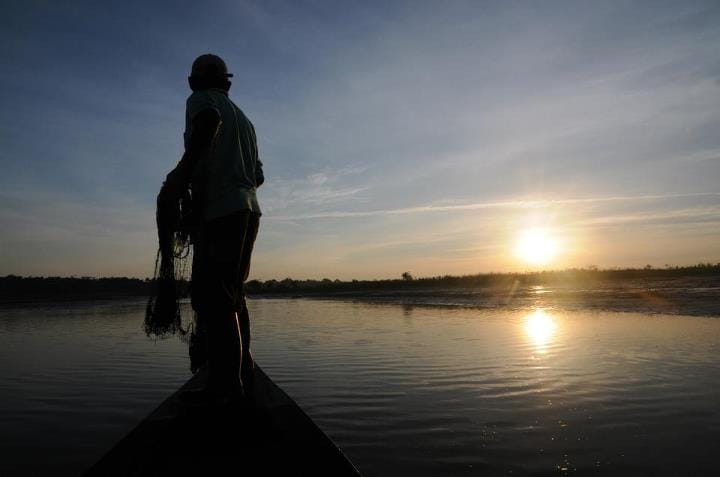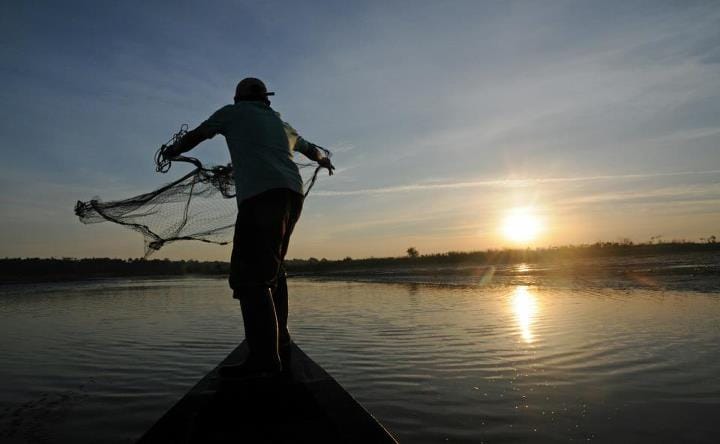 The local tribe have been encouraged to develop sustainable farming practices and had taken on management of another local ox bow lake. They are just at the start of trying to develop this into a low key sport fishery and I was taken there on two mornings to fish for the famous butterfly peacock bass, known locally as a tucanare. On my first session, the score was locals 3, visitors 0. However seeing just how beautiful they were I was eager to have a second go and with some cajoling from my local guide they took me back for a second time. I found out that I was only the second non native to fish this lack so it was a real privilege indeed. Weather conditions had been terrible overnight and there was a massive tropical storm – which in itself was beautiful to see – and fishing conditions on the lake the second day were much more difficult.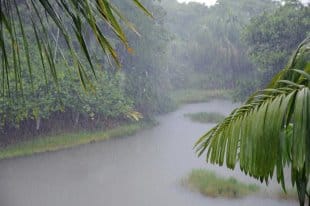 That said I managed to winkle a fish out in the first five minutes which I was thrilled about. I also had red bellied piranha and payara fish, but the biggest thrill was seeing one of the massive arapaima – known locally as paiche – roll just by the boat. I cast my line to it but alas no luck.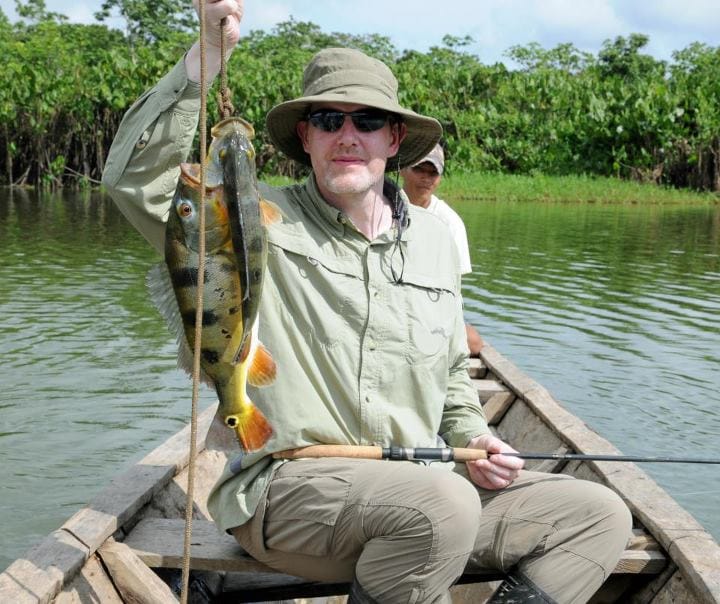 The final fishing session consisted of another trip miles up the river to a small creek to fish with a simple rod and line and a tiny piece of meat for local cyclids. We had a range of fish within an hour including oscar, spiny catfish, lionfish and of course the red bellied piranha which were everywhere. All these turned out to be as tasty as they were beautiful to look at.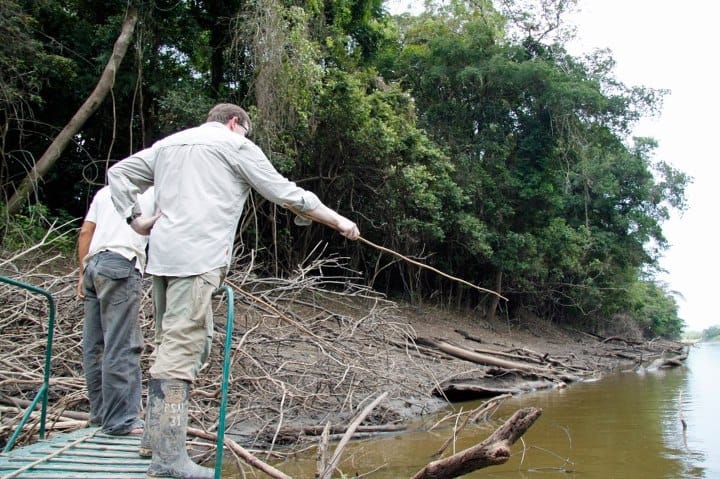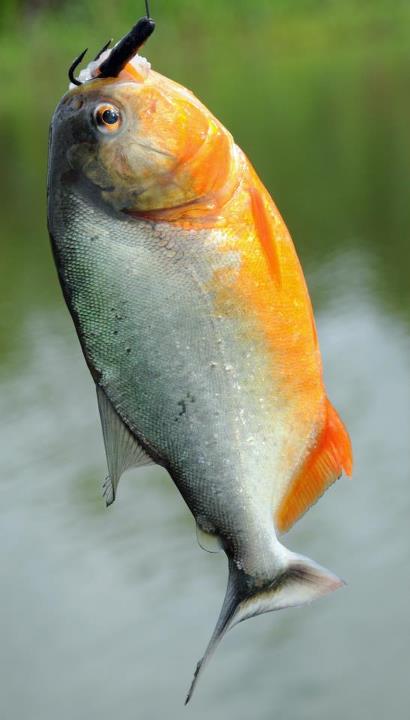 I was thrilled with the Peruvian experience and Charlotte had put together the perfect programme for my wife and I. It certainly was a good idea to put the fishing on at the end of the programme both as something for me to look forward to and to be able to whilst my wife was still savouring the joys of the Andean mountains. 
Fishing for catfish is good at any time of the day or any time of the year and I would go again just to fish for catfish. Peacock bass is certainly a prized game fish and I am told later in the year is a better time to go for those. I am certainly adding another trip to the Amazon to my "to do" list. there are some very good operators in the Brazilian side of the Amazon that the team can put one in touch with.
Once again, my thanks to Charlotte and the team at Aardvark Mcleod.