Where next? Take a look at some of our personal favourites.
We are fortunate to travel to some amazing destinations across the world. However, given a choice what would be our favourites? Where would we return to tomorrow? And where would we like to visit next and why? This week it's Peter's turn.
We are very fortunate to have the opportunity to visit some amazing fishing destinations across the world. This may be for personal aspirations, product knowledge or even to unearth the next gem. Regardless of what brought us there, many present several reasons to return and some really do become like an annual pilgrimage. It is difficult not to become attached to some places, be that because of the fishing alone or because of wider variables that make a journey or lodge memorable such as the guides, house staff, lodge or setting. Within the Aardvark McLeod team we all have our individual passions and areas of interest, which helps form the backbone of our experience that we assist venturing anglers with every day. To put this into perspective we thought you'd like to see what gets us all excited on an individual basis, where we have enjoyed visiting the most, where we would return to tomorrow and where we would like to visit next. In doing so we hope this will help guide you on your next journey on where to explore but also help you see where our individual strengths lie when you next make contact.
It's a big world out there. I have spent the better part of my life travelling around it and trying to experience as much of the fishing it has to offer. Each location is different, has its own character and suits everyone in different ways. Its that personal experience and love of fly fishing that makes my job special as I know what is going to suit each person by getting to know them and helping them decide what is going to be the perfect spot. To that end, I always find it incredibly difficult when posed with the question of which are my favourites. For some destinations it is the fishing experience. For others it is the overall experience and the immersion in another culture. When pressed, some of my decisions are based on my personal history of the destination and events that have occurred there.
Two most loved destinations and why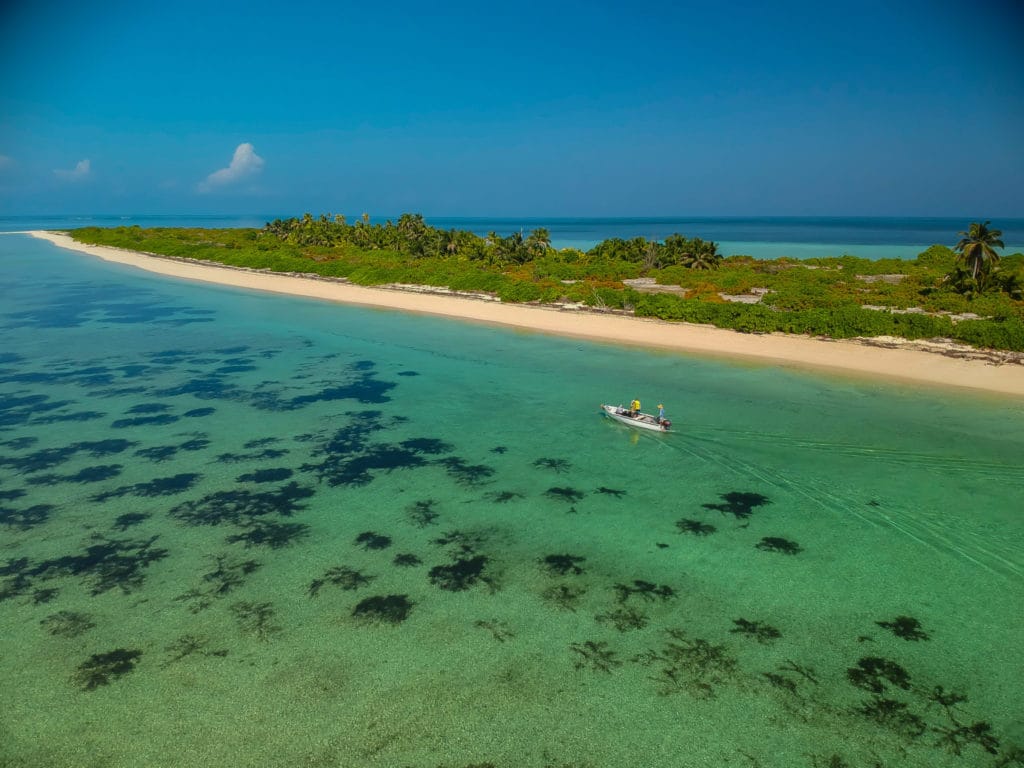 I have been doing the same saltwater fishing trip for the last four years, and I am going again next year – Providence Atoll in the Seychelles. So what is it that keeps me going back? A pristine atoll, an ecosystem that is home to a huge variety of species, massive populations of bonefish, giant trevally, triggerfish and milkfish, some of the most highly experienced and enthusiastic guides in the world and the chance to fish a true wilderness. What's not to like?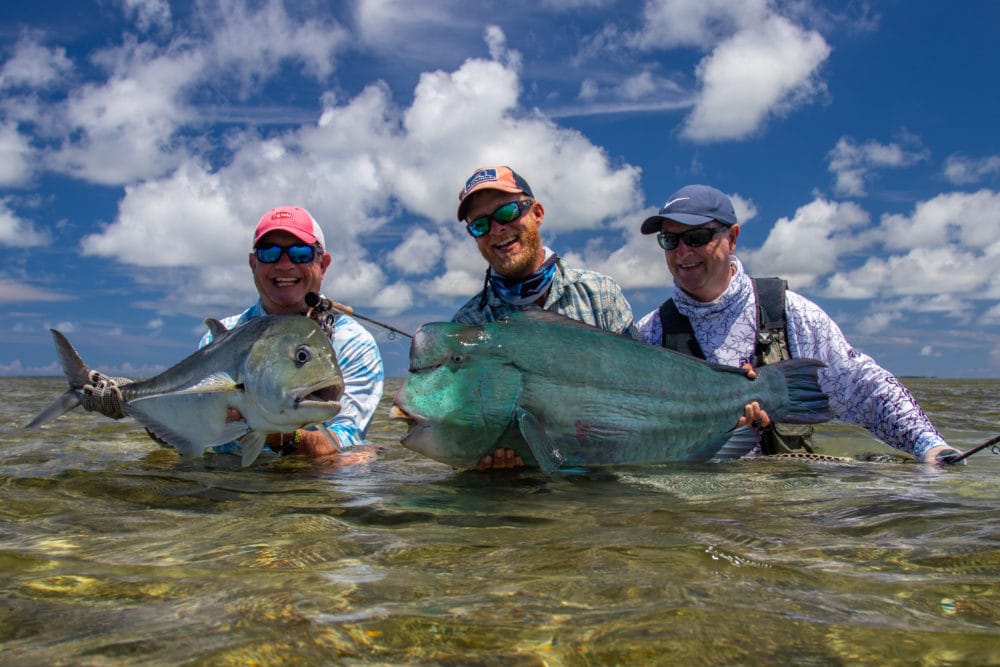 Providence Atoll consists of two Islands, Providence North and Cerf Island. These are surrounded and separated by vast sandbanks, flats and channels offering adventurous anglers a hugely diverse array of fishing scenarios. The atoll is 55 km long and 14 km wide offering some 345 square km of fishing. It offers a unique opportunity to wade for miles on open turtle grass flats hunting giant trevally, bumphead parrotfish and pretty much every saltwater species you might wish to tangle with a fly rod.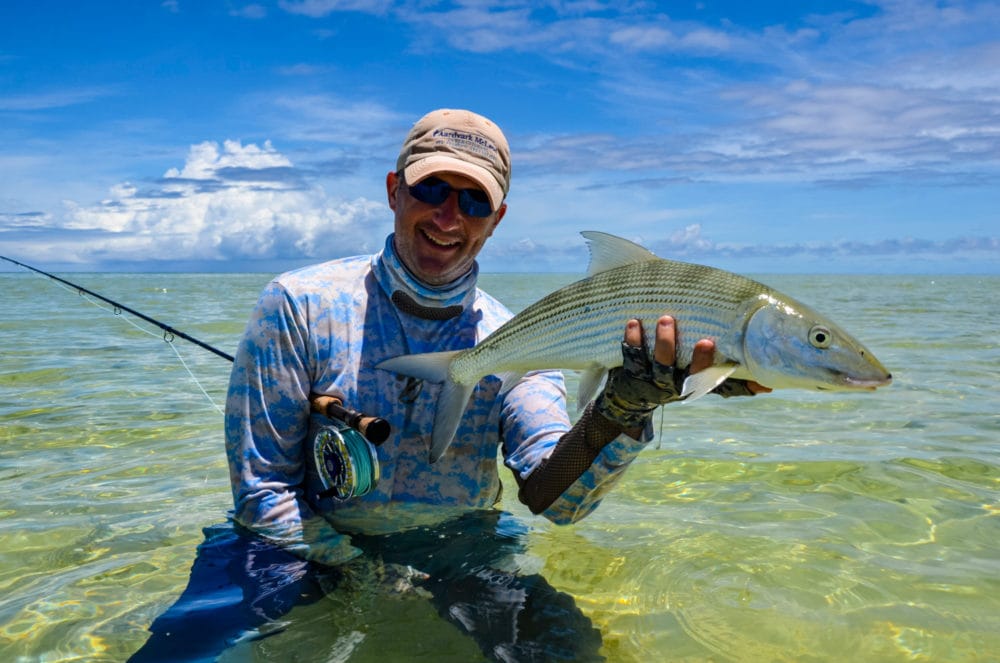 Many of the outer atolls in the Seychelles have become land based, put down roots, built infrastructure and made the experience hugely comfortable alongside wonderful fishing opportunities. They have Wi-Fi and an easy connection to the outside world, excellent service that caters for your every need.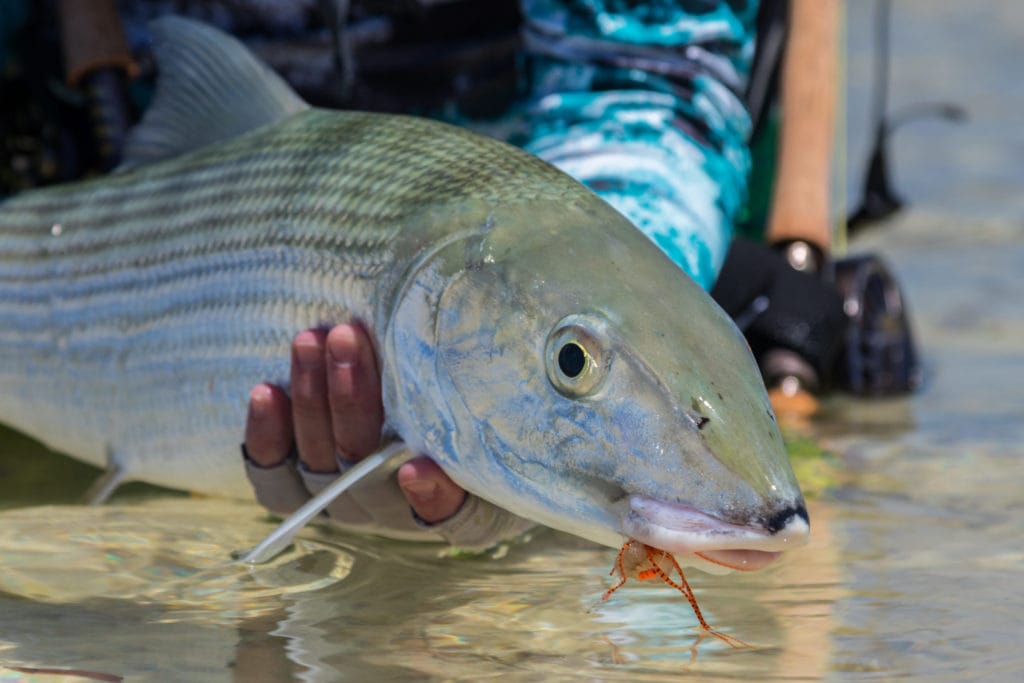 But I don't want that. I love the feeling of setting off on an adventure on a mothership, knowing that there is no Wi-Fi and I can finally be unplugged for a whole week. I love that my world revolves around nothing but tides, tactics, fishing tackle, camaraderie, serious fly fishing, stunning sunsets, sitting under a starry sky listening to music and drinking a few beers before being rocked to sleep with the sound of waves on hull. On Providence you just have no idea what the next day will bring, you just know its going to be an adventure.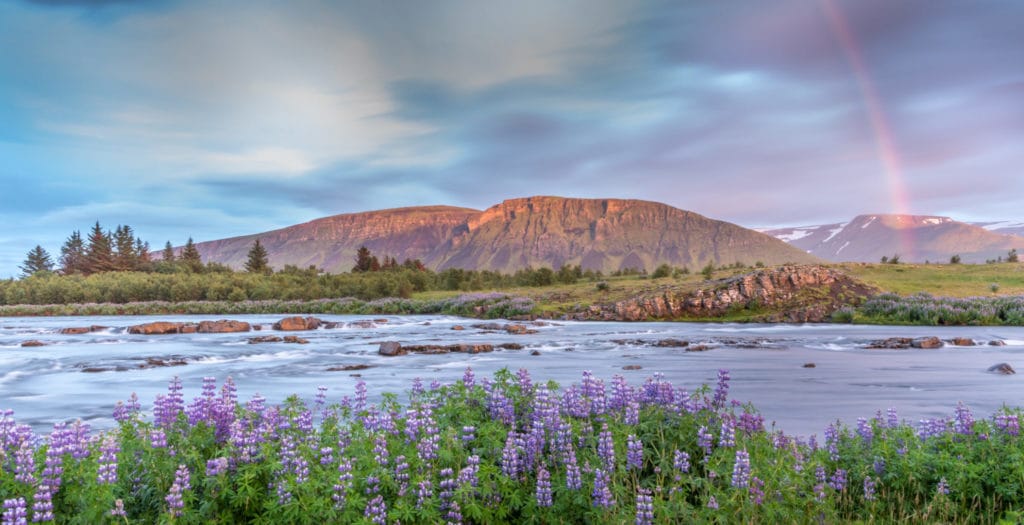 This little gem of a river was one of the first I ever fished in Iceland and where I developed my huge passion for Icelandic style salmon fishing. Having grown up guiding in Norway a salmon fly to me was not a real salmon fly unless it was 3 inches long, was made from arctic fox and thrown off a 15' two hander with a shooting head system. Laxa I Kjos changed all that, and over the last eight years I have barely lifted a two hander to fish for salmon. I have become obsessed with the hitch. Sight fishing is what really gets me excited, and in the rock pools and runs of Kjos I watched salmon behaviour for the first time. I watched Atlantic salmon change from this kind of mystical species that suddenly appear at the end of the line into a fish like any other, one that can be excited, coerced and induced into taking.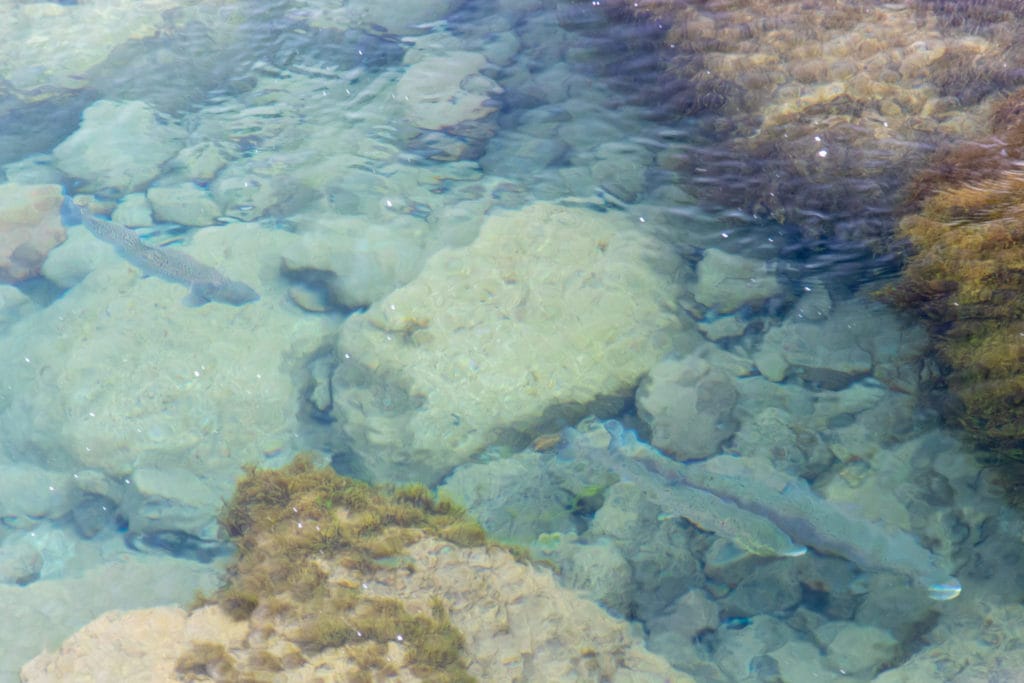 This river is the nearest that you will get to trout fishing for salmon. A small 9' 6# or 7# is all that is necessary, and I have found myself sometimes going down to a size 16 red Francis or cm hitched plastic tube and watching the fish react as it riffles past them. They rise up and down in the water column, flash from side to side, nearly take and then don't… or suddenly double back on themselves and inhale the fly. They lie in tiny oxygenated holes in the canyon, or rack up in the tails lower down and can be spied on from above. This amazing river also has some of the largest sea trout in the meadows I have seen outside of Argentina. That combined with outstanding guides, a boutique hotel style lodge and incredible food makes Laxa I Kjos one of my all time favourites.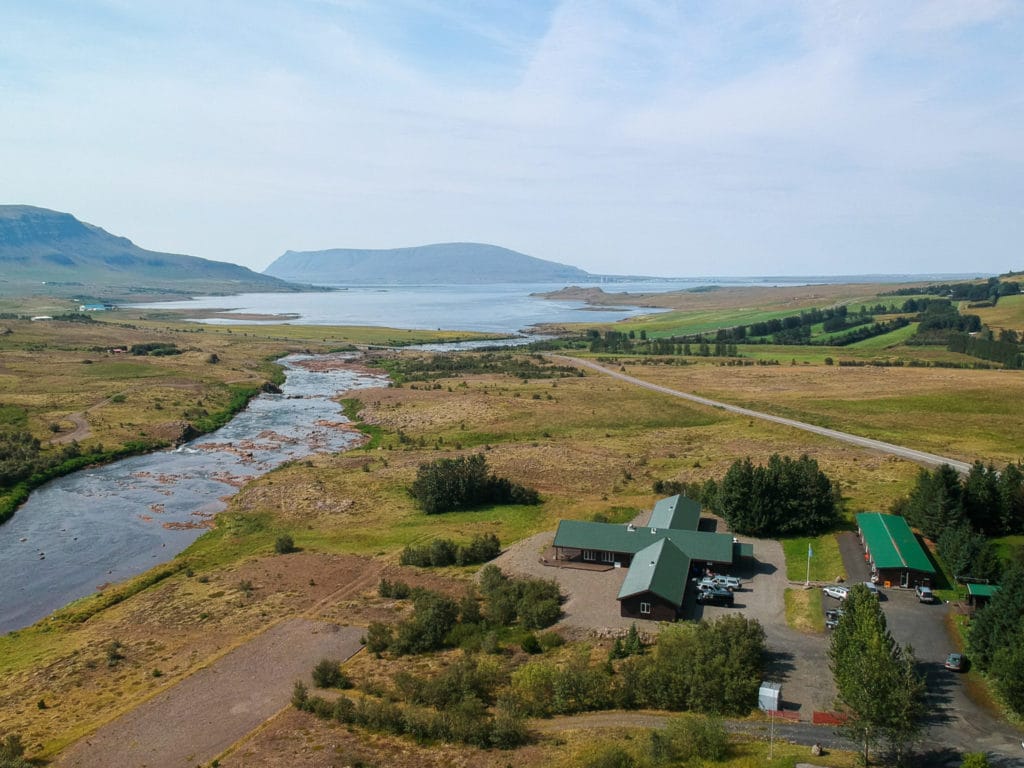 Where would I return tomorrow given the chance?
Cosmoledo & Astove Atolls in the Seychelles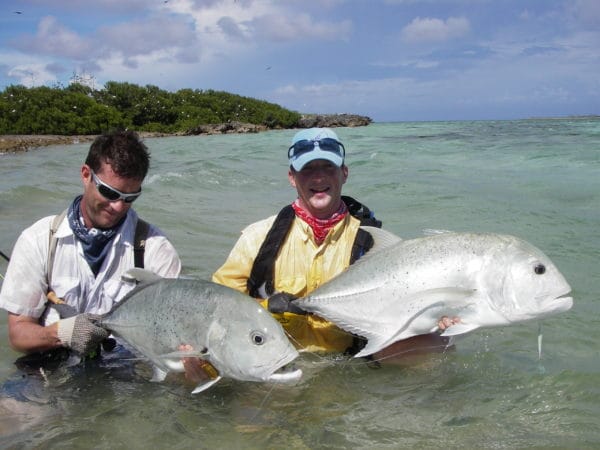 I first went down to fish these outer atolls in February 2006 with a group and then again in March 2008 with another team. At that point very little was know about them other than that they were teeming with fish, especially GTs. We caught well over 300 GTs the first time and I seem to remember 210 or so the next time. I remember being so tired by the end of the first week that I fell out of the boat one day. By all reports coming back now it has not changed, and having opened up this spring for the first time in 5 years or so in 5 weeks 1307 GTs were landed. My overriding memories were of packs of GTs rushing towards us on the flats as waded up to our waists, fish slamming into flies, biting rod tips off, smashing fly lines, rods and just general carnage. The bonefishing too was extraordinary, although few stopped long enough to experience it. We caught fish up to 12 lbs at our feet in front of Wizard Island which just blew our minds. I also remember the feeling of total wilderness, being on the edge of the earth where the bird life and fish life was totally unspoilt as there had maybe been a handful of visitors in a year.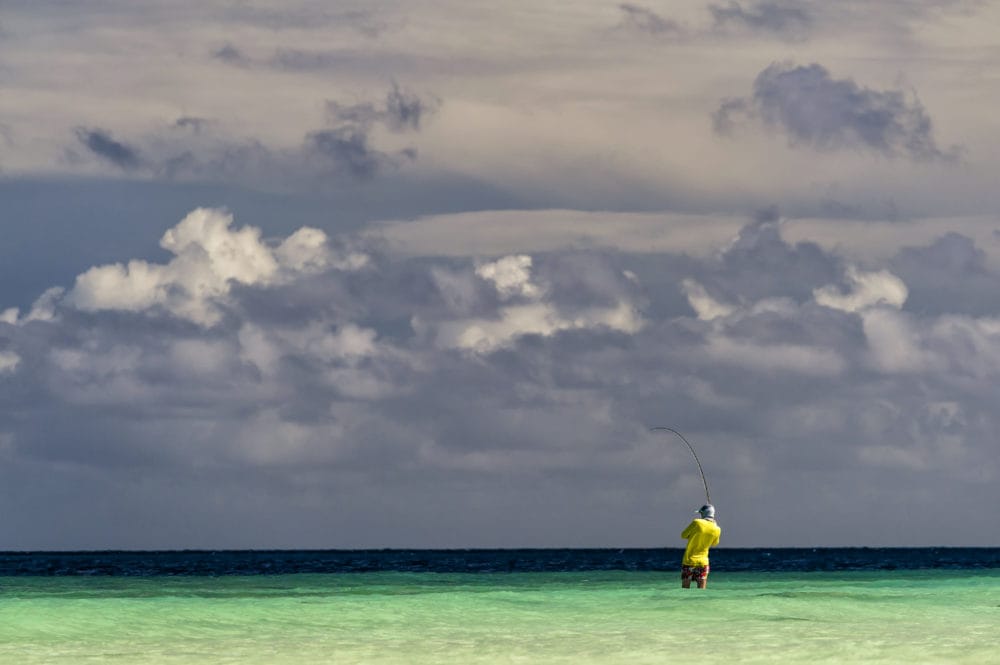 Astove is particularly special, one of the few places where you can stand on the edge of the flats and cast straight into the bluewater that dropped down to over a 1000 metres in front of few. We encountered some serious beasts along that edge, and the Astove Channel accounted for the largest number of rod breakages I have ever seen on a trip. We landed the smallest one of the pack that came out, and it is one of the few instances I have been nervous of casting at fish as I new something was going to break. Line, rod, reel…. Or me… I would go back in a heart beat, especially as the mother ship operating down there is a massive upgrade on the Indian Ocean Explorer that we first went down there on. The operators have just published their dates for the Autumn.
Where would I like to visit next?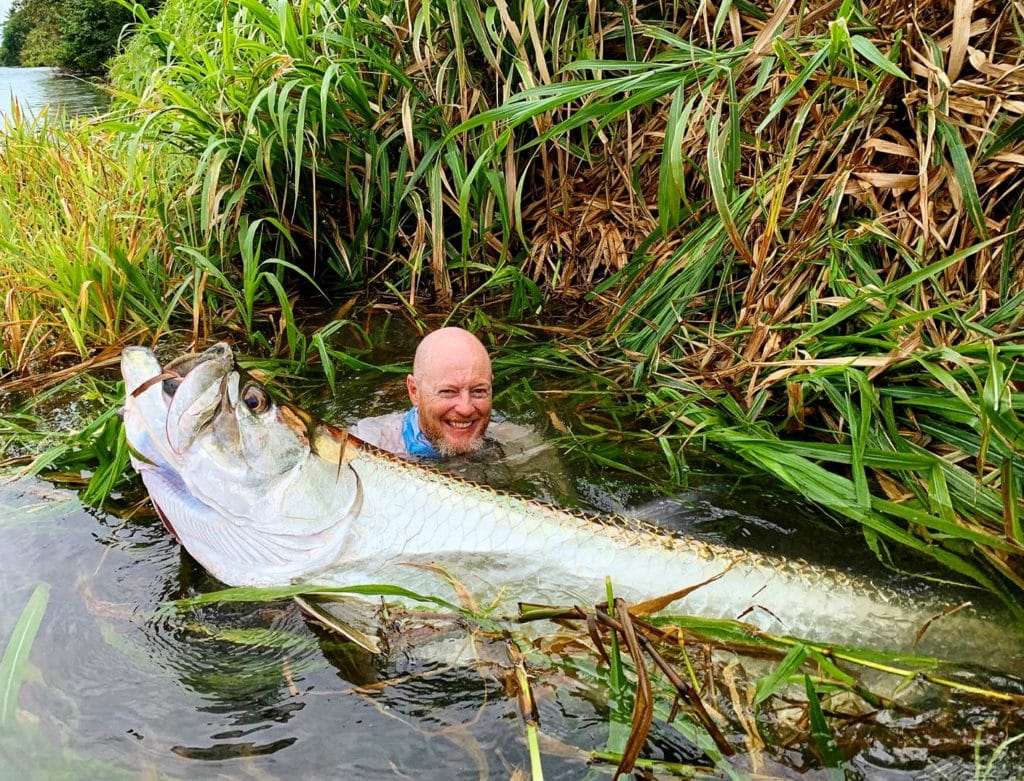 The one thing I have never done is go a chase really big tarpon. I have hooked fish over 100 lbs in Cuba which jumped off, I have landed plenty of babies up to 50 lbs in Mexico, Belize and Venezuela, and my biggest to date is a 70 lbs fish from the interior of Venezuela on a 9# and a popper… which took me somewhat by surprise. I have never battled with the real big boys. Tapam has captured my imagination ever since I first saw the film "Tapam" by Daniel Goz and Jan Bach Kristensen went and explored the area in float tubes. Hooking fish in excess of 100 lbs is almost commonplace at Tapam and fish estimated 150 – 200 lbs have been landed each season. For anglers looking for a jungle tarpon experience on the fly there is nowhere else that compares.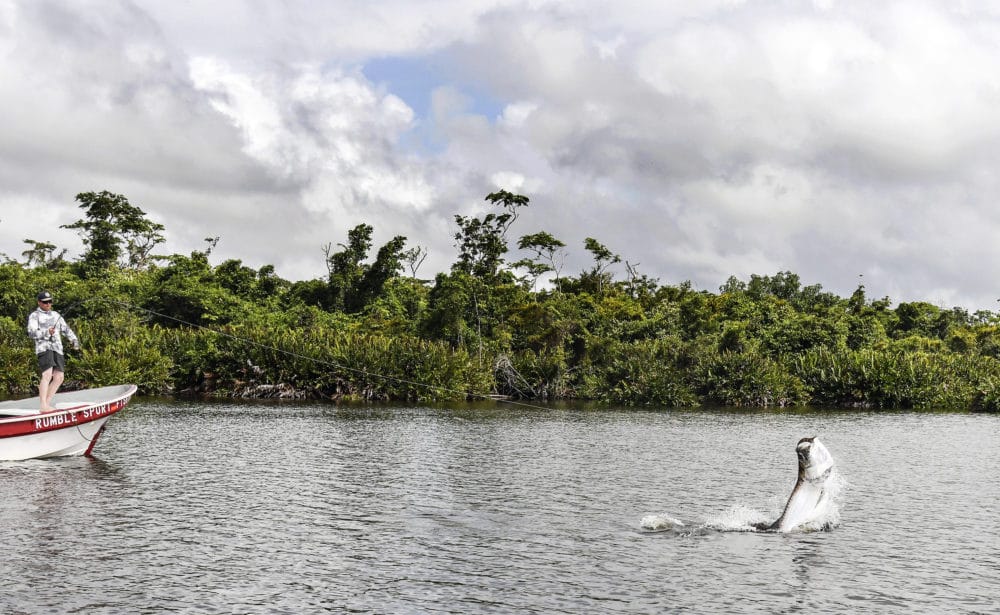 The lodge fishes two anglers per boat for up to seven days. That's five long days with approximately seven hours in the morning and another three to four hours in the afternoon. At each end of the trip you can fish two shorter seven hour days, too. That's a lot of fishing time – and hopefully a lot of tarpon action. We knew that tarpon of gigantic proportions lived here, but nothing quite prepared us for some of the fish that we saw landed. Although not the kind of location to catch big numbers of fish here the essence is quality not quantity with most anglers landing a tarpon of a lifetime. There are not many places where one can be attached to a 7 ft long fish on a fly in shallow water.
If you are interested in travelling to these or any other destination within our portfolio why not contact Peter McLeod or call our office on +44(0)1980 847389.