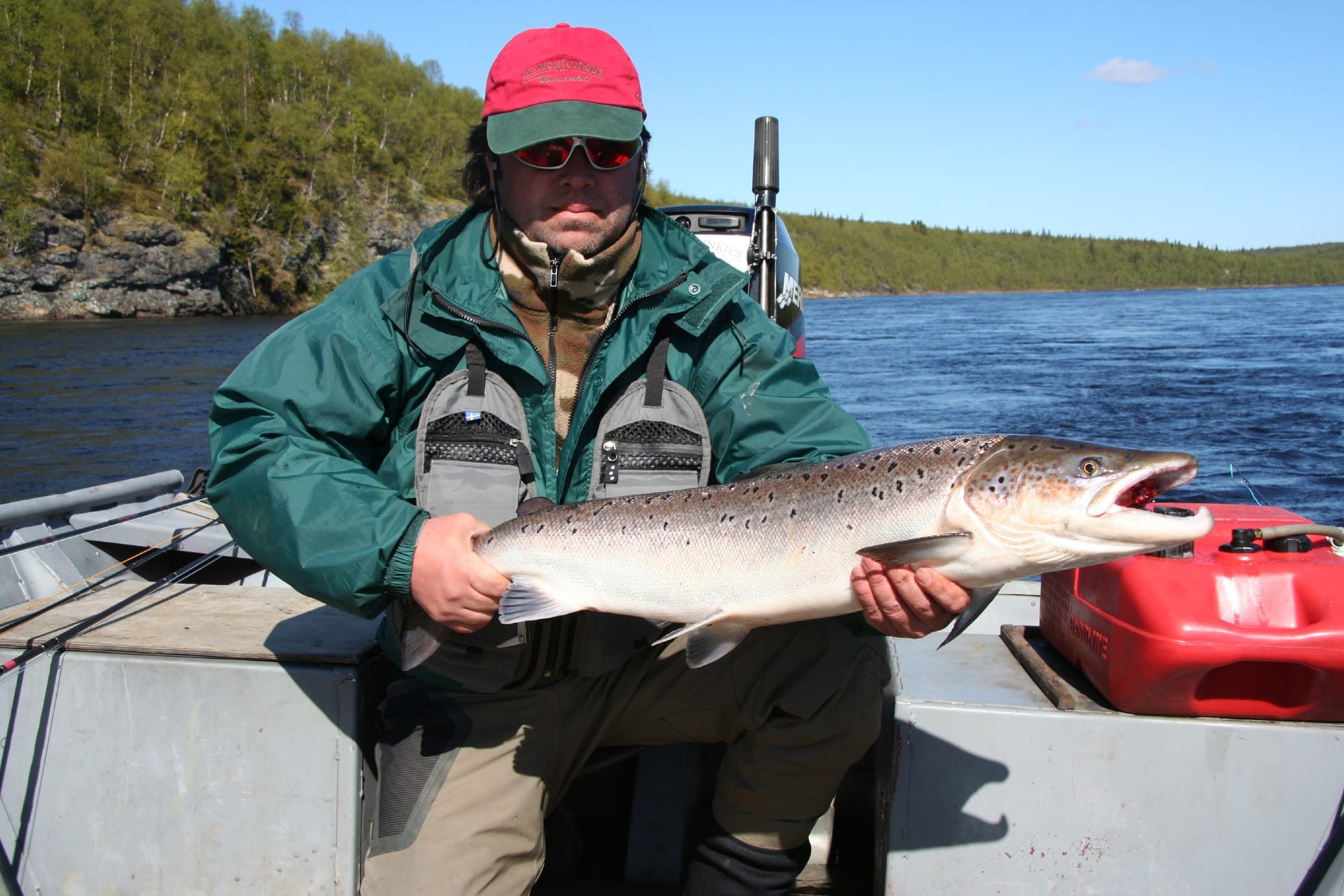 Last week 12 – 19 June was tougher than previous years (this was my seventh visit) mainly due to the low water temperature and probably an overall smaller run of salmon this season. Although the weather was pretty variable eight out of the eleven Anglo – Scottish – Franco – Italian party had experienced a lot worse Ponoi climatic conditions in previous years.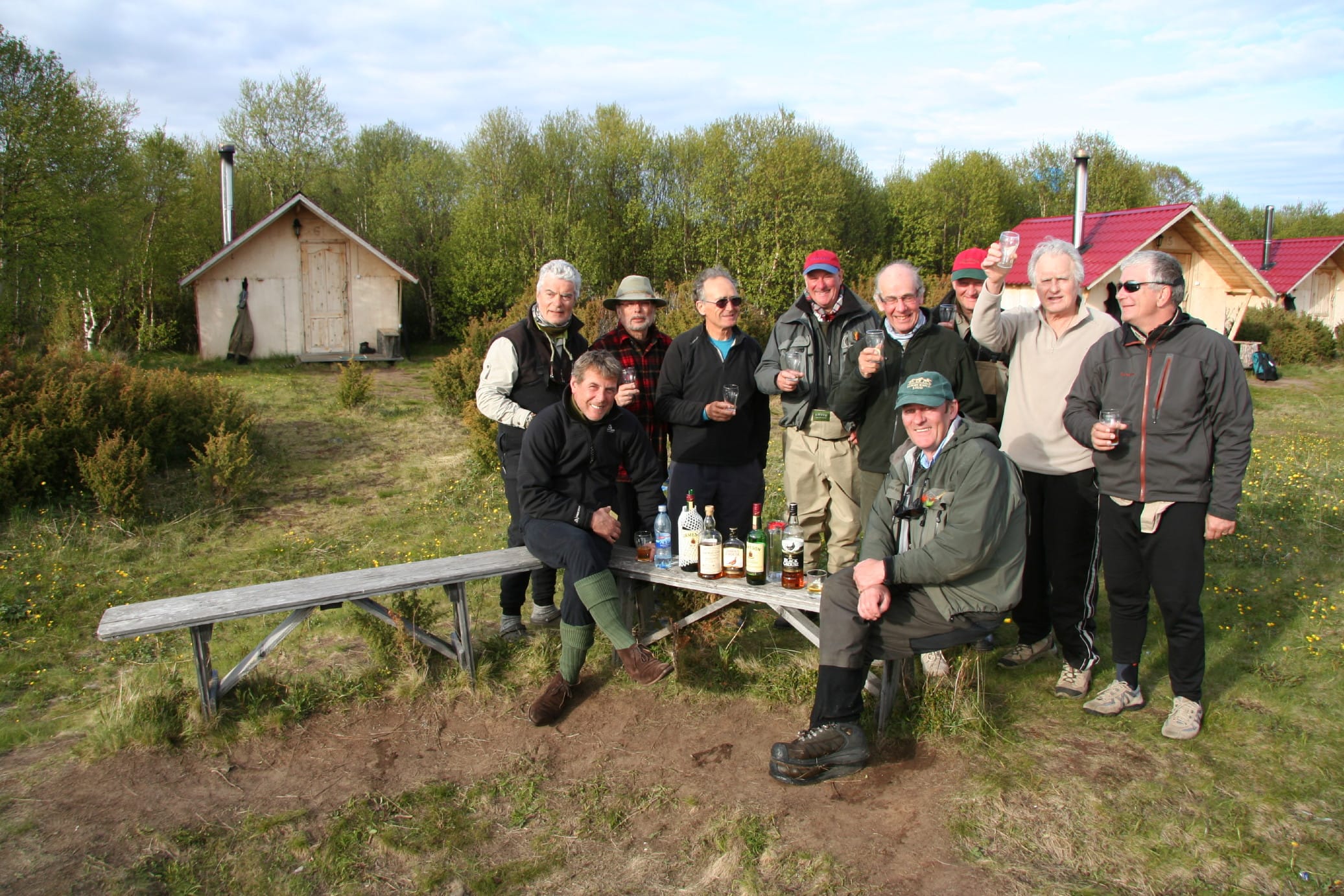 The water temperature was only 8C when we arrived and it crept up to 11C by the time we choppered out. This was our biggest problem – but having said that Ian Henderson hauled out 7 or 8 fish with his Green Highlander on a full floating line the first evening. We got to 70 fish in swift time but the fishing suddenly slowed up mid week with the reliable Home Pool only yielding 2 to three fish per session. Towards the end of the week the weather steadily improved and so did the fishing with a total of 279 being landed.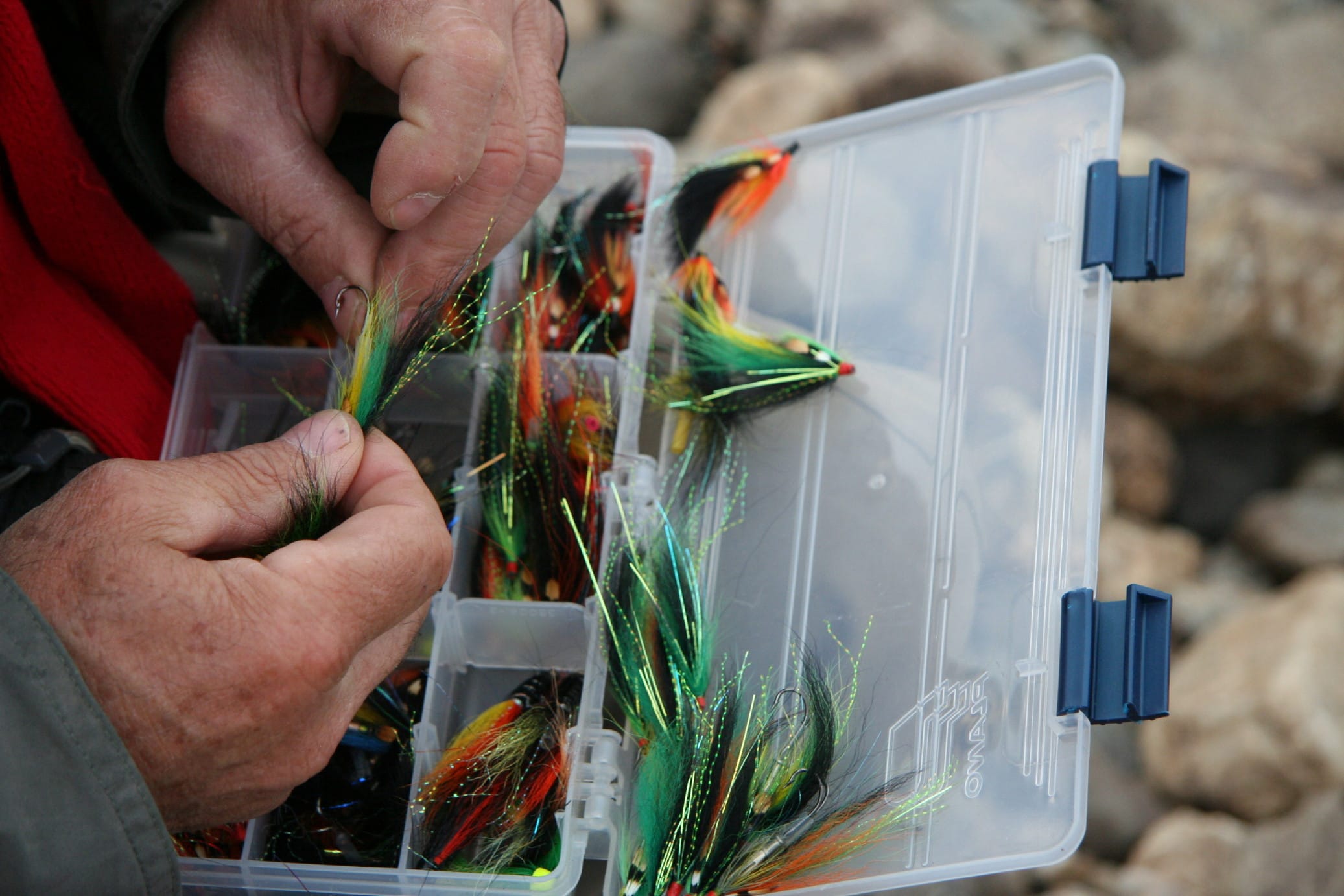 Paddy Davison was thrilled to catch his first Russian Salmon in his 70 something year and Richard Munro Ferguson kept up his good work at catching big fish. His Home Pool 20 + pounder was bright silver but not as large as his 25 + pounder from Beat 4 some four years ago! Bernard Lunel was in fine form and caught well above the average closely pursued by his charming Italian fishing partner Andrea Borziani from Genoa. Team Scotland (Messrs Henderson and Mackay), with the arrival of a grandson and an MBE (in the New Years Honours List) respectively, had their health toasted on numerous occasions during the week. Despite a slower week than normal the party worked and played hard and all thoroughly enjoyed the trip. The underlying six year average for this week is still in the high 40s which is virtually unrivaled in Salmon Fishing circles.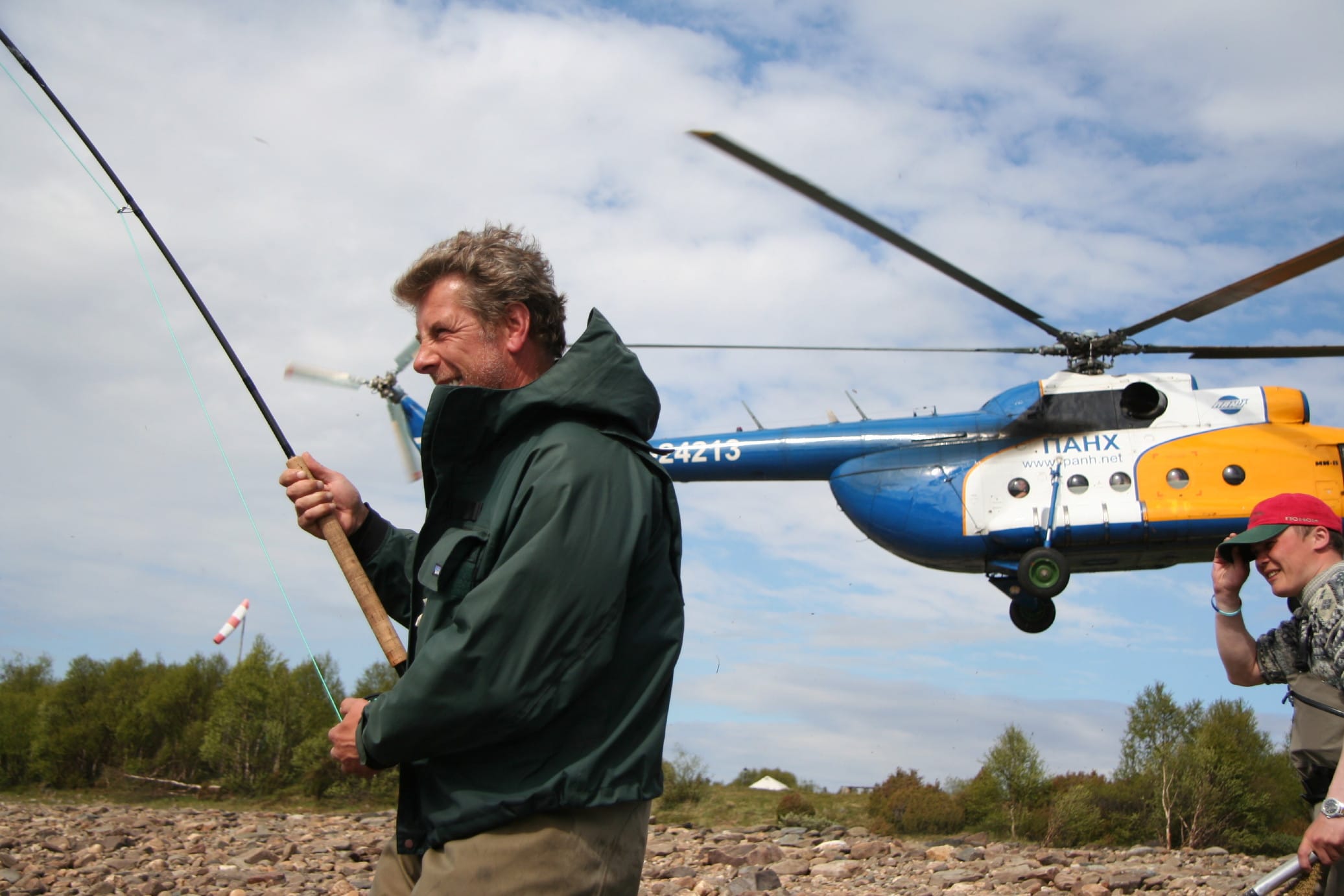 A prime Varzuga week might be more prolific but you certainly won't catch fish of 20, 18,16,15,12 and 10 pounds there! Anyway it is not all about the numbers it is about the uncertainty of what size fish your fly might be covering and the camaraderie in the Mess Hut and tales of the "big one" that got away! Most of the rods have already said 'see you next season Bax' back at Acha.