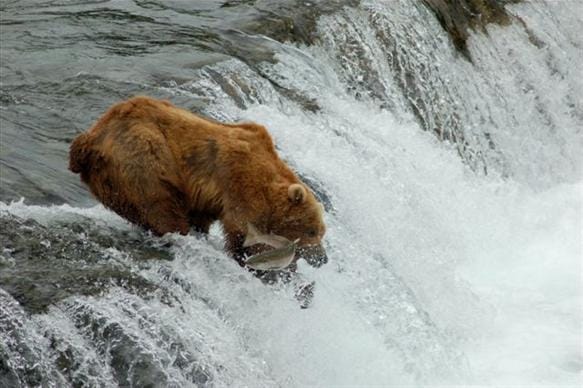 A few days ago, the Villa Maria Lodge fishing manager was the main character of a record sea trout story which he will tell for the rest of his days. Alejandro Bianchetti, still unable to hide his excitement shared with us the details of this epic day in the Rio Grande in Argentina:
  
"The fishing was tough so we had decided that it was time to go back to the lodge. I was just about to turn around when I felt the strongest strike I had ever felt. It didn't take long (despite it being the hardest fight I had ever had) before I could see this monster of 1.03m long and 33.5 lbs!!!
It's an absolute record at Villa Maria! The fish was amazingly fresh and tough as a rock. Everything in that fish was perfect, the conditions, the silver chrome colour, the shape & the size!
It was my biggest sea trout ever and the biggest fish ever caught in Villa Maria Lodge as the previous record was 32 lbs.
I had dreamt with this day so many times that now that it came true, I know I will save it in my memory for as long as I live".
 We will soon start to rebook our Argentine sea trout fishing for next season, so if you are interested please contact us with your preferred dates to avoid disappointment