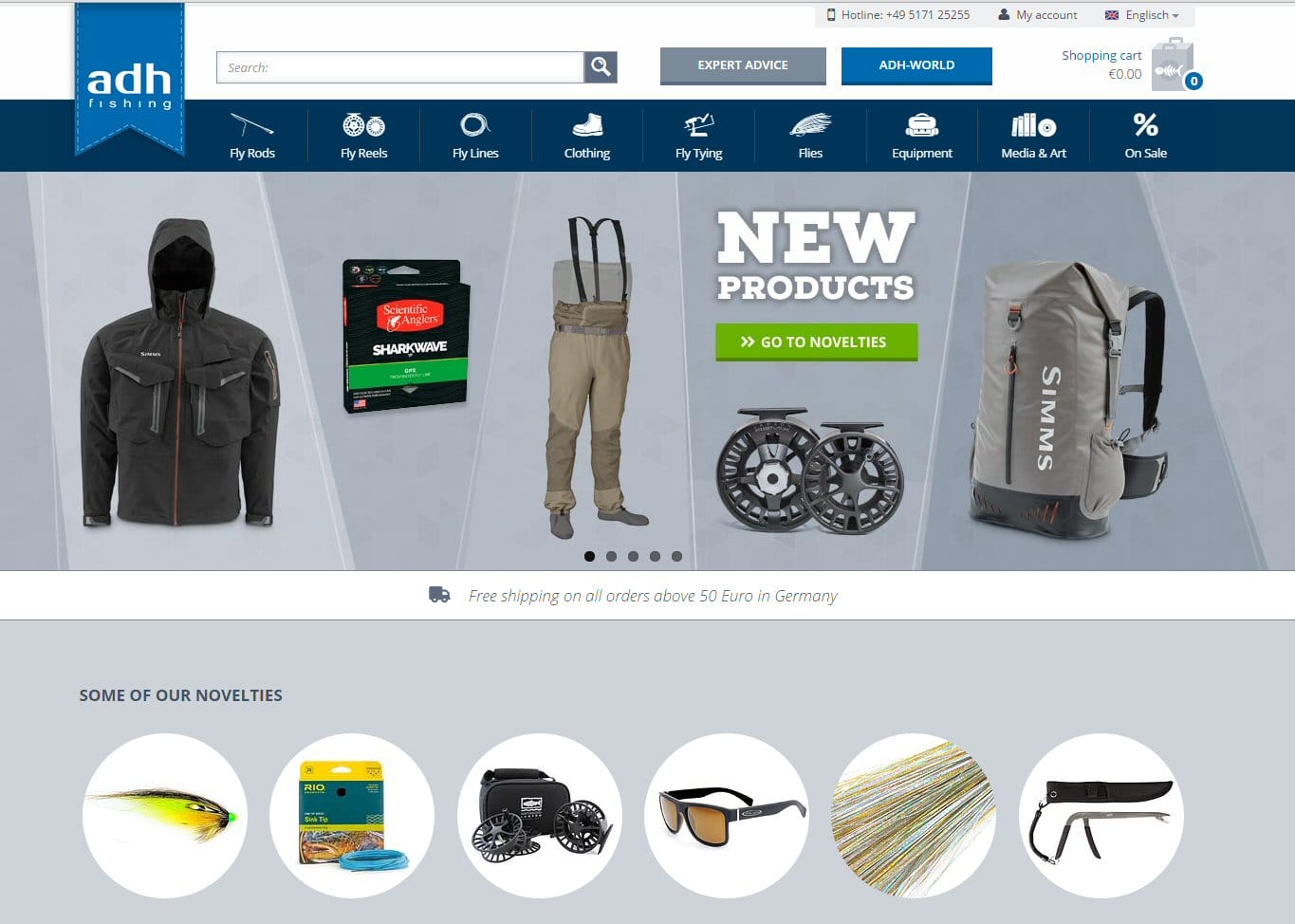 For a few years now we have worked closely with ADH Fishing owned and run by Alex and Diana Siems in Germany and have attended a number of excellent shows at their premises in Peine. We are pleased to announce that with the advent of our German office run by Lutz Schepers we have solidified that relationship and will now be working exclusively with ADH Fishing in Germany and they will look after all our clients' needs.
Their staff have a huge base of destination knowledge with Steffen and Benni just returning from our hosted week in Sudan. You will struggle to find such a well-stocked establishment in Europe and their mail order service is second to none. Their primary brands include C&F Design, Dr. Slick, Dyna-King, Fly Scene, Gamakatsu, Guideline, Hardy, Hareline, Hatch, H2O, Loon, Loop, Orvis, Partridge, Sage, Scott, Simms, UNI, Vision, Wapsi, Whiting, to name only a few… and they have a 'Simms Room' along with one of the widest ranges of fly tying materials I have laid eyes on. Every time we have visited I have ended up coming away with a host of goodies. With the Euro currently extremely week some of our UK clients might also wish to take advantage of the exchange rate.
Please have a look at their brand new Internet Shop in English as well as German and please advise them you are an Aardvark McLeod customer. We are sure you will not be disappointed.