Fishing Rio Grande Argentina sea trout Aurelia Lodge
FISHING REPORT 17-24TH FEBRUARY 2017
The week started with a stable and clean river with temperatures averaging between 7 ° C and 12 ° C. The fishing started slow and improved mid-week with some excellent catches such as that of Jonathan, 19 pounds, which was caught with a Temple dog tube fly in Island pool.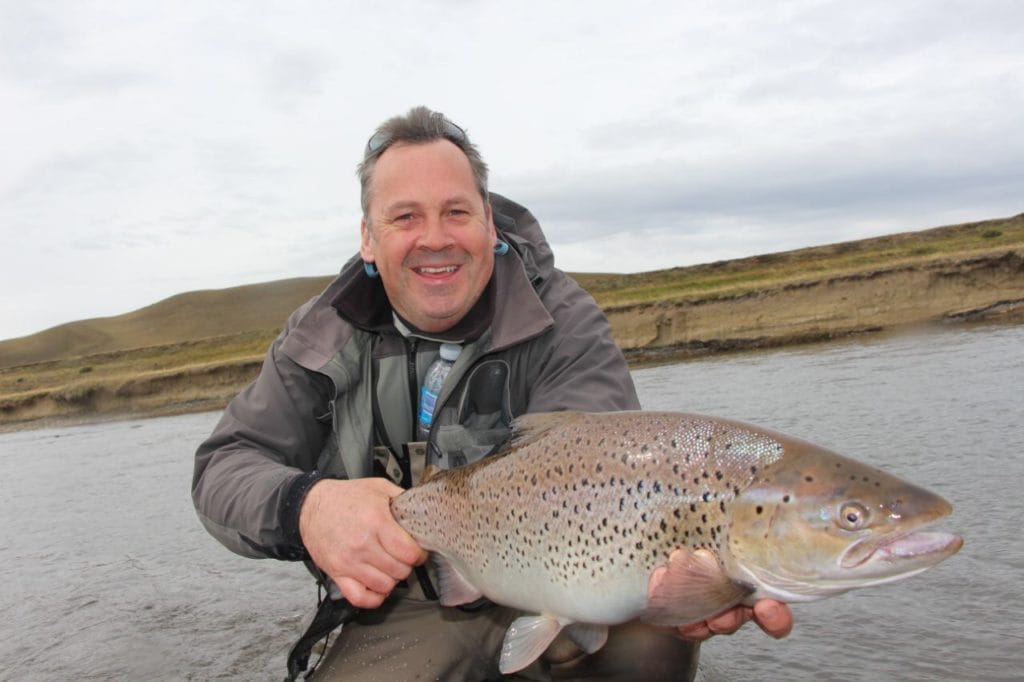 We used floating, intermediate and sinking lines as well as one handed and two handed rods, looking for variables to best tempt the sometimes fickle sea trout. Memorable was the capture of Sandy in Pool Martina, using a Sunray Shadow fly and floating line, managing to land a beautiful male specimen which weighed 14 pounds, giving us a great show with some jumps and runs.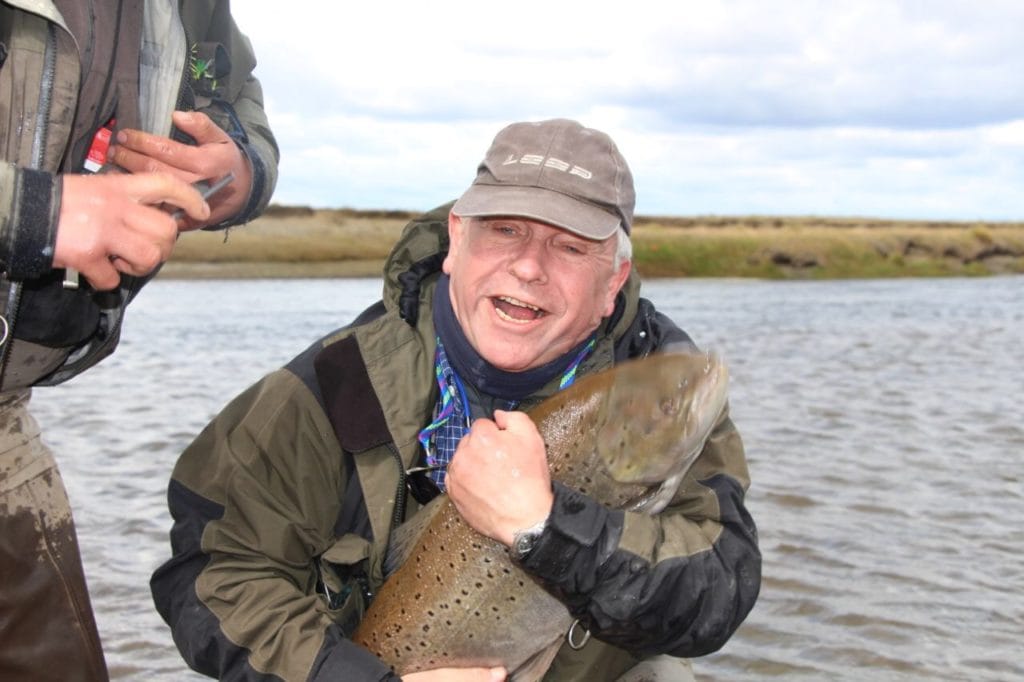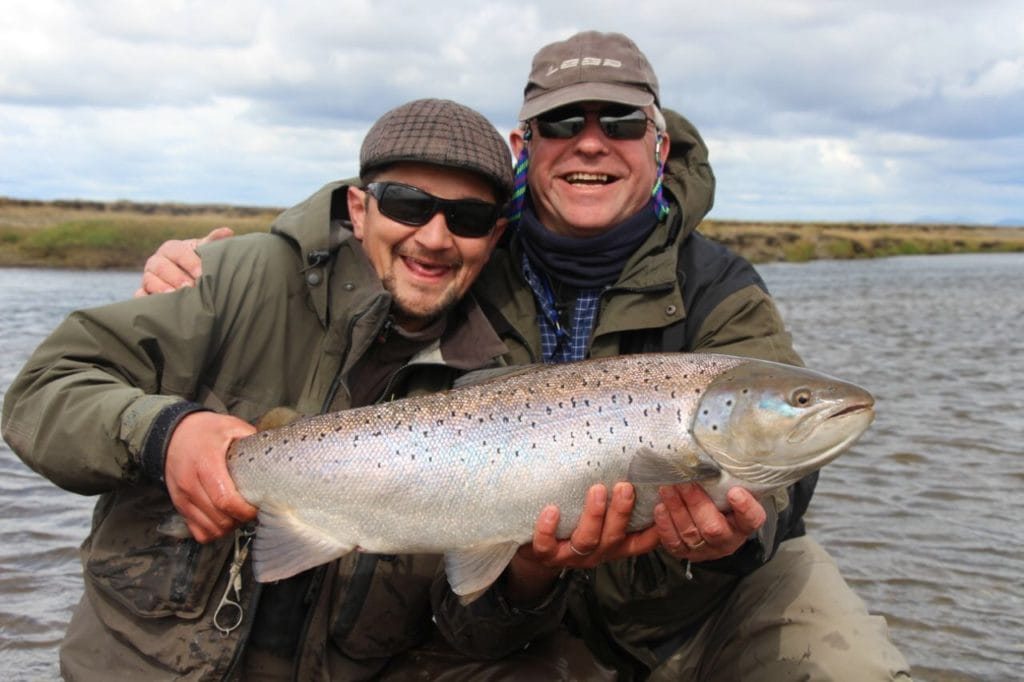 The group returned home having caught some exemplary trophies and wonderful photographs of them. At the end of the week we had an increase in the water level, which made the seatrout to run. We look forward to the next week with good expectations.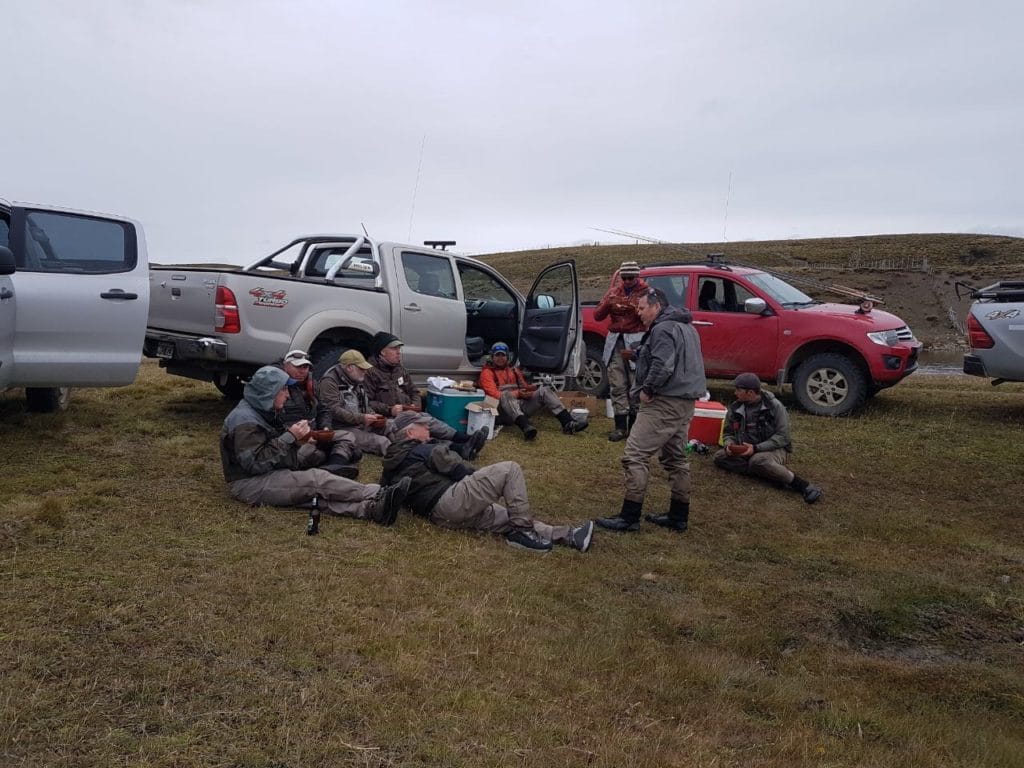 Nicolas Becerine – Aurelia Lodge house manager
Fishing Rio Grande Argentina sea trout Aurelia Lodge. Sea trout fishing at its finest.
For more information please contact Steffan Jones or phone 01980 847 389