Hello dear friends of the fishing world, here we are again at another beginning of the fishing season in the majestic Rio Grande.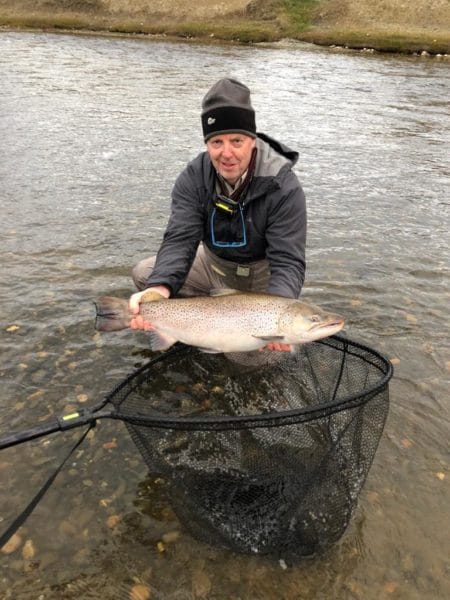 This year we find a river that is totally different from the last seasons, it has snowed a lot before the season and in this last month it has rained a lot so we have a river with good speed and large volume of water.
The weekend started with unexpected conditions, sunny day with 24 ºC outside temperature and with 18 ºC in water temperature, east wind. Everything indicated that the conditions were not optimal, but there we were looking for the way for it to be, until the first came from Tim's hand. Minutes later Alistair, and so the whole group. The sea trout were more active than ever.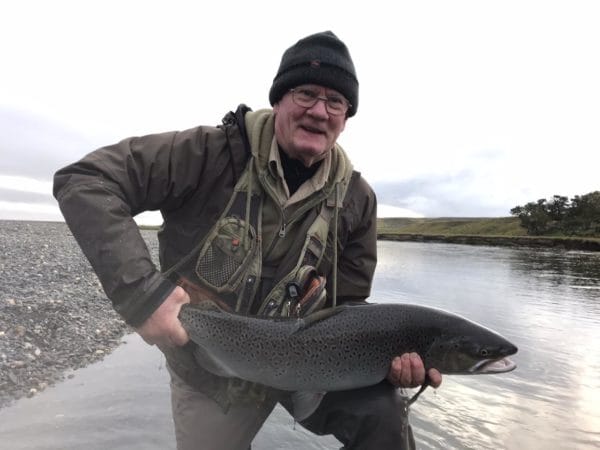 Days followed we still had the same conditions, high temperatures, winds not favourable to the chattering, but the sea-trout continued to bite more and more, Green machine, sunrise shadow, and surface flies were effective using floating lines. It was a children's game to throw and see how the water exploded by waking them up.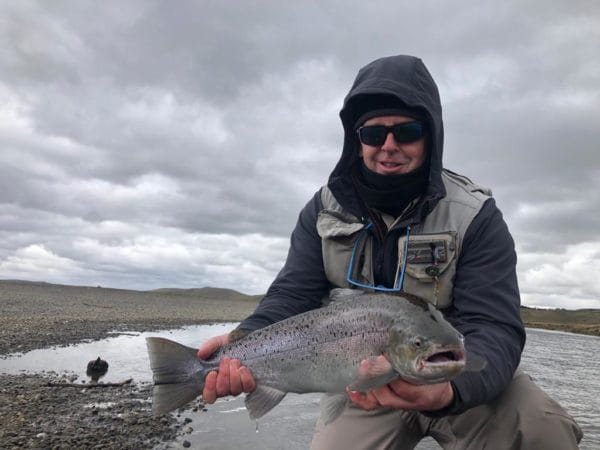 Memorable moments were those lived by friends Roger and Alistar who have made captures at the same time and our guide capturing the two sea trout on the same net.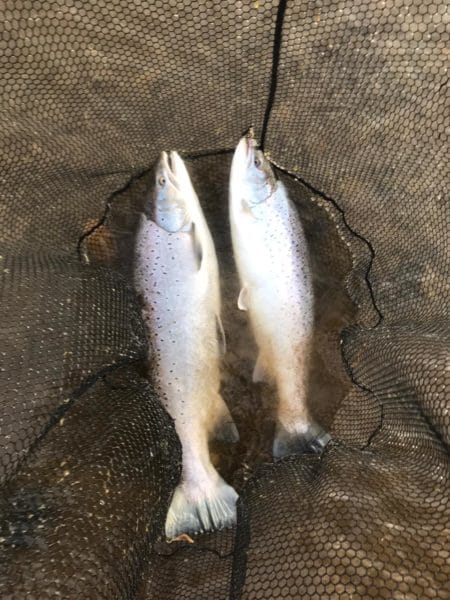 The days passed and the week came to an end, nobody wanted to stop fishing since they were times not to get out of the water.
The sea trout are running upriver at high speeds, so we hope to continue capturing large fresh and silver specimens this coming week with new friends visiting us.
Water conditions:
Clean water
Water temperature: 15 ºC to 19 ºC
Water level: high level but relatively stable with fast waters.
Weather conditions:
Predominant winds from the east.
Stable pressure
Temperatures 15 ºC starting in the morning and 24 ºC in the afternoon.
Fishing Conditions:
Flies: Green Machine – Sunray Shadows for surface and articulated fishing (Leech) and dark colored tubes for depth fishing.
Lines
Scandi lines were used
Floating lines
Intermediate lines
Sinking lines, sinking 3 and 5
For more information please contact Steffan Jones or phone 01980 847 389