Aurelia Lodge sea trout fishing Rio Grande, TDF, Argentina
FISHING REPORT 24TH FEBRUARY – 3rd March 2017
We had a fantastic week at the lodge, welcoming a lovely group of anglers from Germany; all on their first visit to the Rio Grande. Most did not know each other, coming together for the trip through their host, Hartmut. However, they all left as friends, as our wonderful sport often does.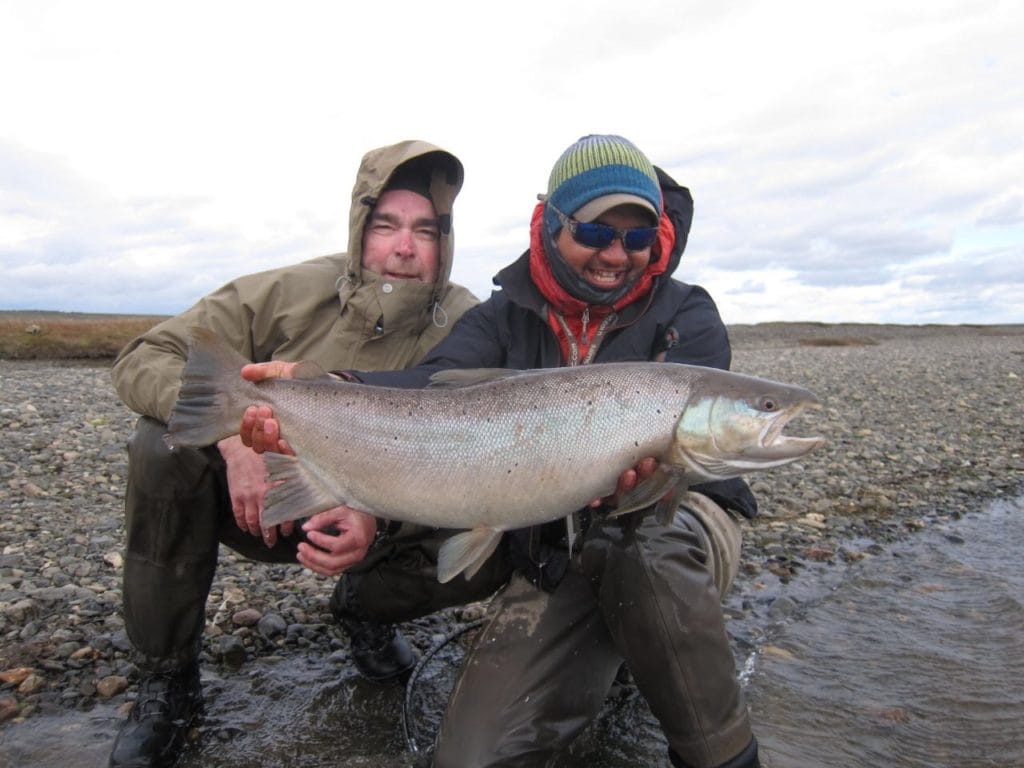 Last week's rise in the river level brought great results … the seatrout ran and passed through our pools, some waiting around long enough to be enticed to a well presented fly. It was a very active week, managing to capture remarkable specimens, both on the surface and in the depths. We managed to land 67 sea trout for the week, which presents a great rod average, especially for a group of anglers on their first visit to the river. We ended the week with the best fish tipping the scales at a fantastic 9.5kg – which is a trophy fish by anyone's standards.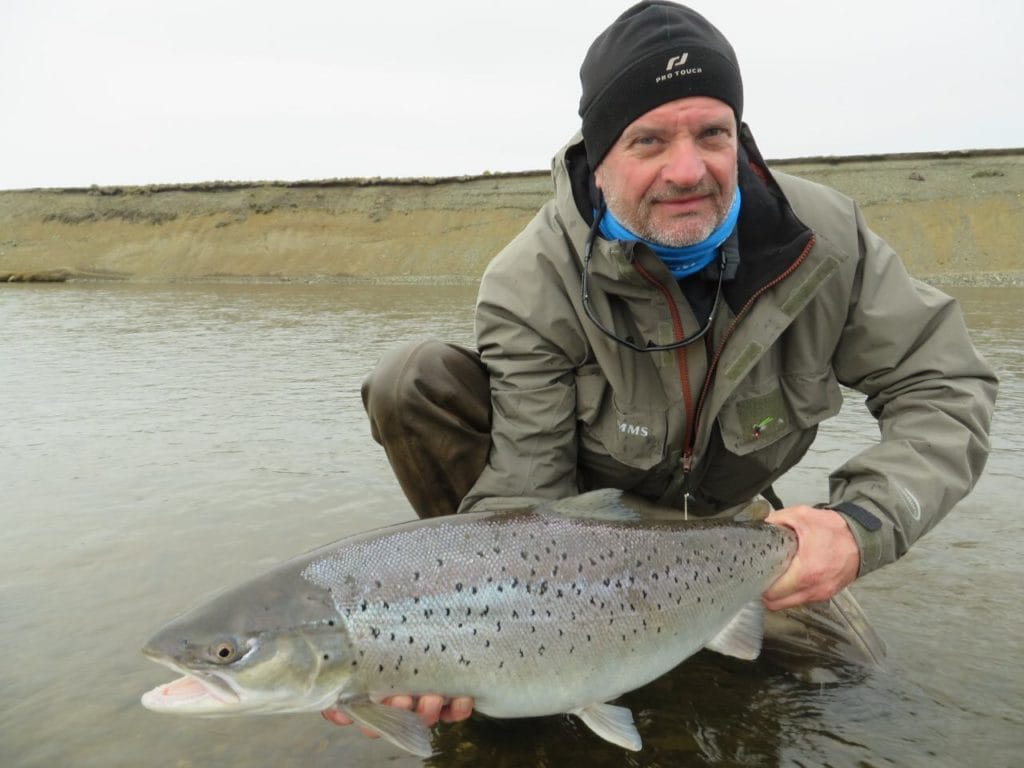 Water conditions; Clear water running at slightly above summer level
Water temperature: fluctuating between 6 – 13 ° C
Water level: small changes were seen but it maintained a relatively stable and great fishing level throughout the week.
Weather conditions; West bound winds Predominated.Temperatures of 5ºC beginning the morning and 15ºC in the afternoon. The last session of the week started with -3ºC but it was the most active day anyway.
Flies: Nymph (Aurelia Prince) – Undertaker – Sunray Shadows for surface fishing and Articulated and colored tubes for deep water fishing.
Lines: Floating linesIntermediate linesSinking lines, undercut 3 and 5
Notable Captures: Dietmar 9.5kg Axel: 9 kg and 8 kg Harmut: 7.5 kg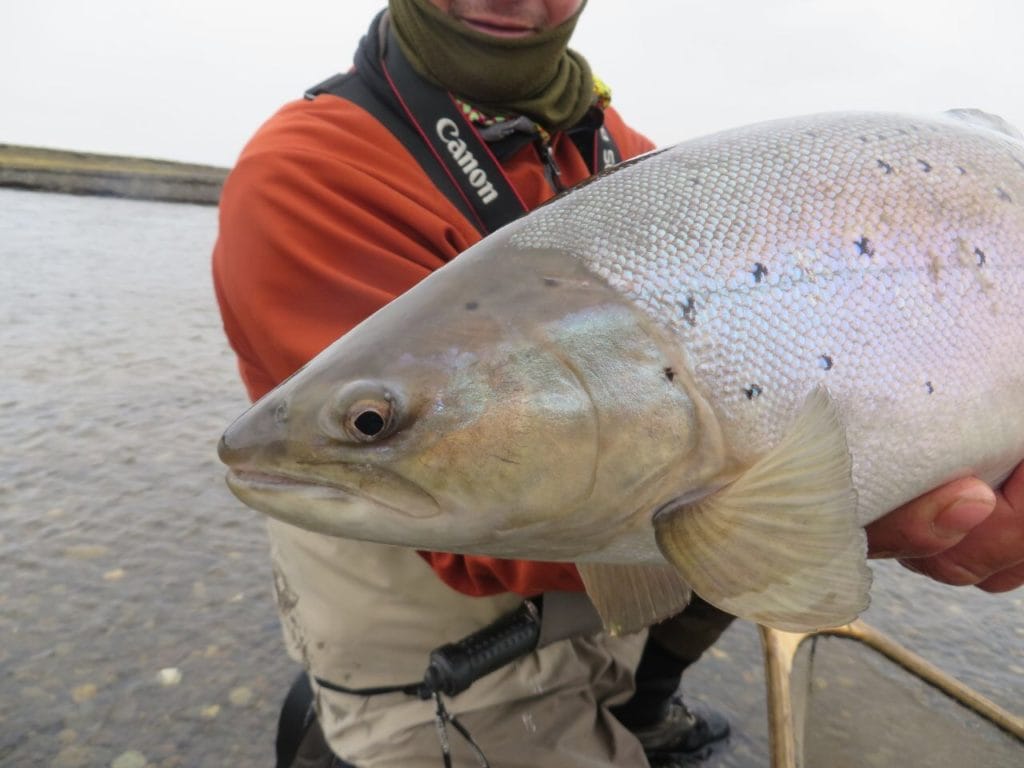 A memory that will stay with us was the 14 sea trout one of the visiting anglers lost close to the bank; thankfully he did also manage to successfully land a few too. 
We expect sport to continue in this form, especially given the current water levels and the amount of fish we are seeing, which bodes well for our season end.
Nicolas Becerine – Aurelia Lodge house manager
Aurelia Lodge sea trout fishing Rio Grande, TDF, Argentina
For more information please contact Steffan Jones or phone 01980 847 389