Keep an eye on this page for the Rio Marié 2023 fishing reports which include highlights and statistics from the season. This incredible fishery in the Brazilian Amazon comprises more than 500 miles of exclusive access to the country's only catch-and-release, "fly fishing only" river. With more than 15 species of peacock bass, regular encounters with fish over ten pounds and a realistic change of a trophy peacock bass of 20lb, the Rio Marié is a great choice for some exciting fishing. We will update the page with all the weekly news from the guides on the ground.
Rio Marie 2023 Fishing Report Week two
This week saw our first outing of the new season to our headwaters camp, in parallel to the regular fishing from our mothership. Water was low and our guides had to adapt to find the fish on the river, as many of the regular fishing spots were nearly dry.
That said, the Rio Marié is not known by "Rio de gigantes" for nothing. In fact anglers are naming it River of Records. Collecting several world records during the years, it has earned the well deserved fame of being the river with the biggest peacock bass in the world. But the record output is far from over. The Marié river keeps living up to its name.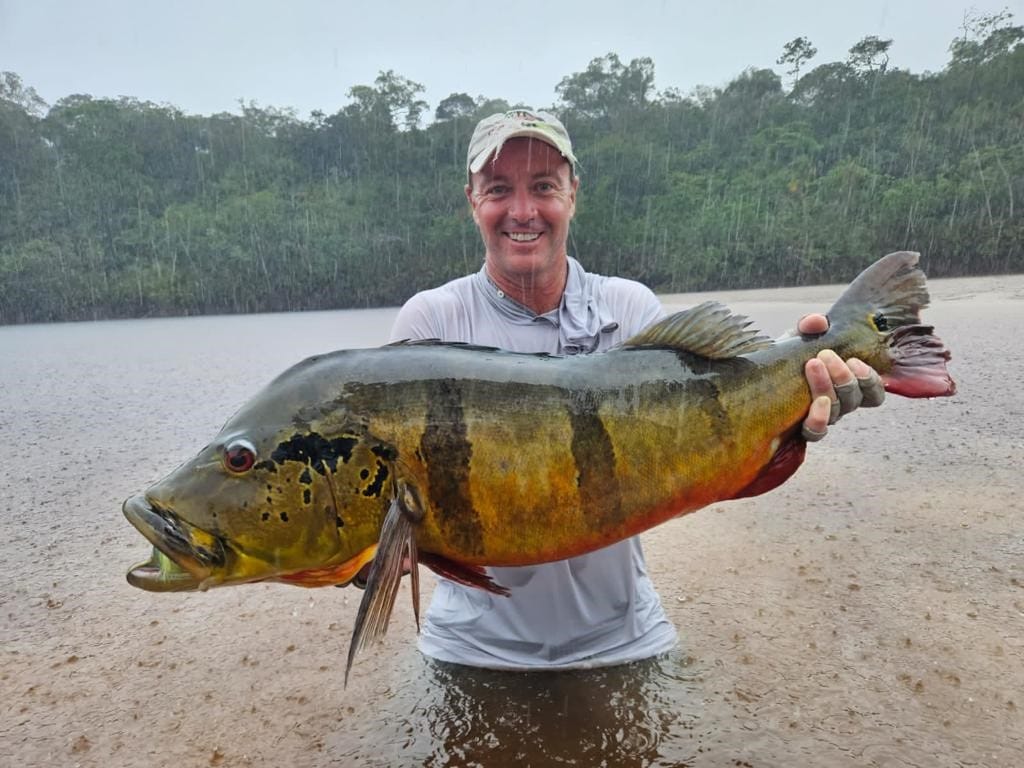 Brent Van Niekerk and Pamela W. Salles know that. Respective anglers broke the previous All Tackle Length and 16lb Class Leader World Records for Temensis Peacock Bass. What a week! What a river! Congratulations Pam and Brent. What more surprises do the waters of the Marié still hold for us? We can't wait to find out.
Fishing stats:
Group: 12 anglers
Butterflies caught: 645
Temensis caught: 75
Temensis over 10lb: 16
Temensis over 15lb: 23
Temensis over 20lb: 12
Temensis over 80cm length: 16
Temensis over 90cm length: 01
Rio Marie 2023 Fishing Report Week one
We started the season with a sunny week and no rain. The water was really low which made conditions perfect for sight casting to big peacock bass on the Rio Marié sandbars. The fishing was excellent with lots of fish caught.
Every angler coming to the Amazon dreams of catching a big peacock bass over 20lbs. So imagine how thrilled Steve and his partner Michael were when they saw two monsters slowly cruising the shallows.
With precise casts and perfect sight fishing conditions, both anglers put the flies where they needed to be, resulting in a historic double. Two monster fish over 20lbs of the Marie River.
What a perfect way to start our 2023 Season. Congratulations Michael and Steve!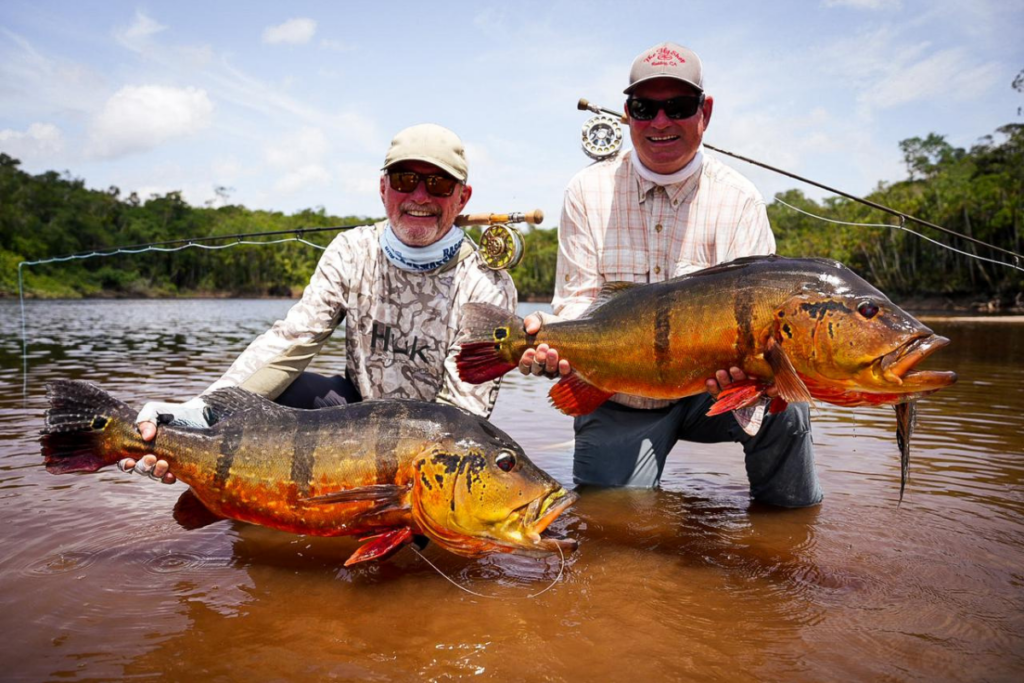 Fishing stats:
Group: 10 anglers
Butterflies caught: 437
Temensis caught: 58
Temensis over 10lb: 16
Temensis over 15lb: 11
Temensis over 20lb: 7
Temensis Over 80cm length: 12
MORE INFORMATION ON RIO MARIE?
If you have enjoyed reading the Rio Marié 2023 fishing reports and would like more information on this wonderful spot in the Brazilian Amazon then please do not hesitate to contact us by EMAIL or call our office on +44(0)1980 847 389