Each year, a spectacular migration of sáblo, a baitfish that is the golden dorado's favourite meal, takes place along the Paraná River in Argentina. Watching large dorado bust up on massive schools of sábalo as they congregate along the edges of the sandbanks is quite a spectacle and makes for some exhilarating fishing. We are delighted to offer an excellent one-week fishing programme designed to put anglers in the most productive stretches of the river during this migration. You can choose from two premier fishing destinations, Paraná River Outfitters or Suindá Lodge – both within Buenos Aries' easy reach.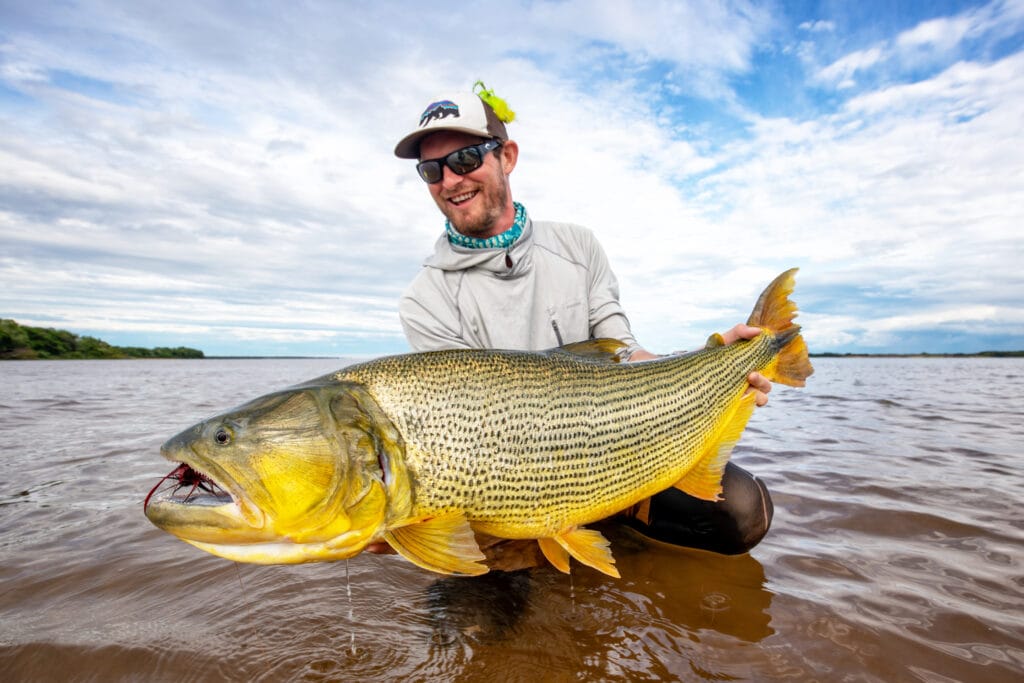 The Paraná River season runs from August 15th to November, but in October and November, the sábalo migration peaks, offering exceptional opportunities for thrilling dorado fishing. A few limited openings are available to experience this fishing trip of a lifetime.
Migration package cost
US$5,950 per person
Includes: seven-nights accommodation, six days fishing, shared guide, all meals, airport transfers, guide services.
Excludes: international and domestic airfares and gratuities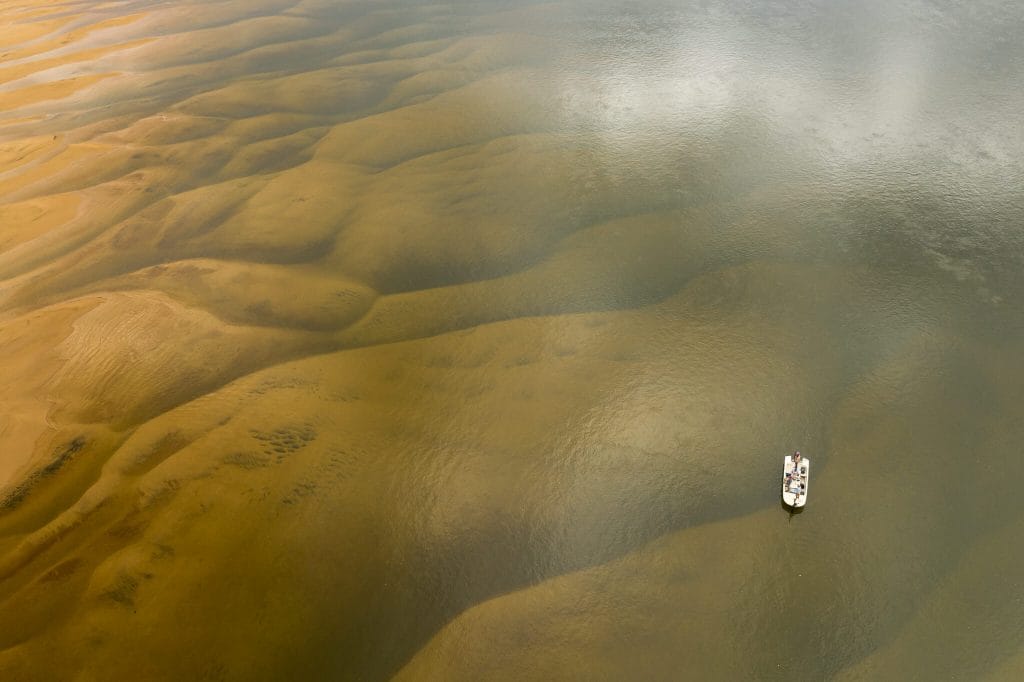 Suindá Lodge is a dorado angler's dream, strategically located near the town of Itatí in the province of Corrientes. The region houses one of the most productive sections on the Upper Paraná River, a clear-water fishery that consistently produces good numbers of large dorado. The secret of this part of the river lies in its structure which generally consists of fast-flowing runs coursing over beautiful rock gardens. Due to the clarity of the water, the Upper Paraná offers exceptional sight-fishing opportunities when the conditions are right. Although large dorado are the main focus of the fishing programme, this is a multi-species fishery where anglers can also target pacú and pirá pitá on dries. Sunidá offers some excellent fishing and is an exceptional destination for lovers of wildlife, especially birds, with many unusual species in the area. The newly built lodge is located a stone's throw from the river. Stilted living quarters are perched on a high bluff and nine feet above the ground which means you have stunning views of the Paraná River and the surrounding area.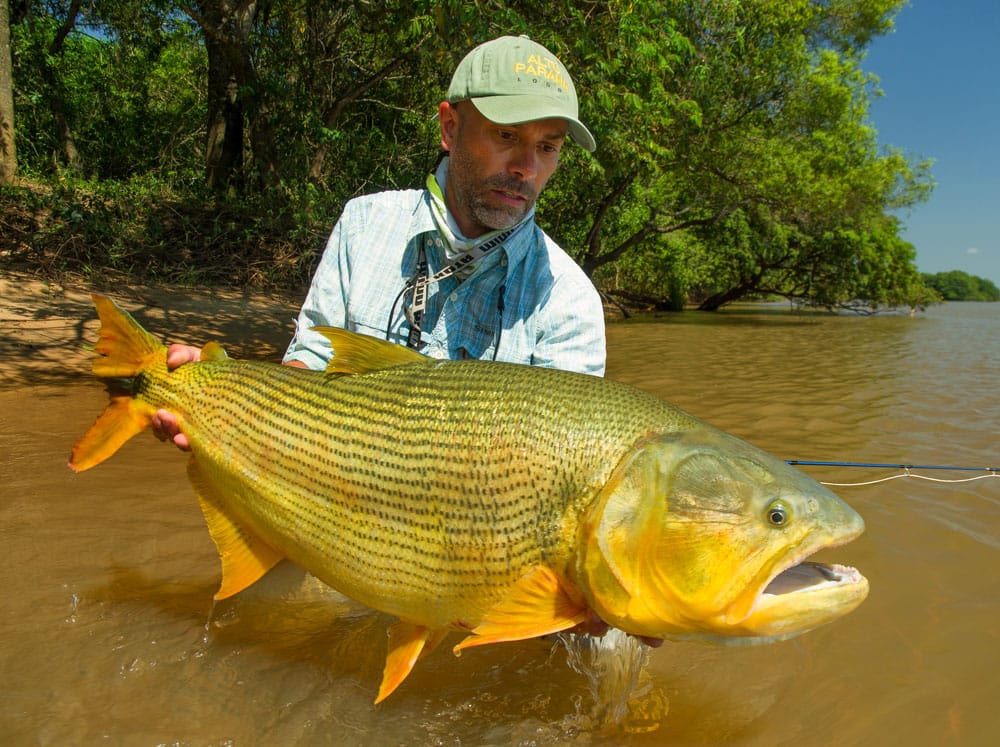 Paraná River Outfitters is located on the Middle Paraná, which marks the border between the provinces of Corrientes and Santa Fé. This section of the river is famous for superb dorado fishing, and double-digit fish are a real possibility. Plenty of varied fish-holding structures like downed logs, steep cut banks and deep edges make for exciting fishing. Excellent sight fishing on the abundant sandbars can be had, and these areas can be explored on foot or by boat.
Floating lines and longer leaders work best here. Depending on the situation, the dorado can either be careful and spooky or in a feeding frenzy. Anglers fishing around wood structures use full-floating or intermediate sinking lines to swing flies in and around the obstructions. In the lagoons, bays and smaller backwater side channels the fish can be more wary and require a gentle fly presentation.
Anglers are accommodated in a 5-star hotel in the small town of Bella Vista, located on the Paraná River. There is capacity for up to ten anglers. All rooms are based on shared occupancy, although single rooms are available for a small surcharge. Hotel facilities include a dining room, a asado area, a swimming pool, and a fully stocked bar. Lunch is served on the river, and breakfast and dinner at the hotel.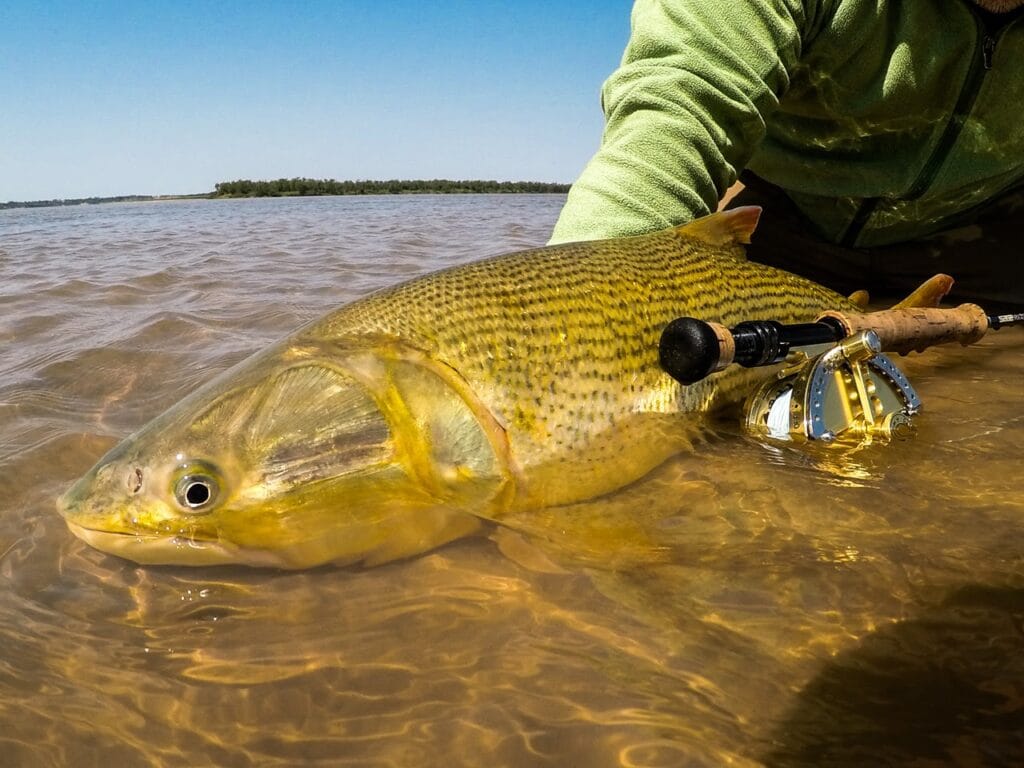 Click HERE to view our Argentina and Chile brochure.
For more details on golden dorado fishing in Argentina or to enquire about availability of this migration week programme please contact Olly Thompson on
01980 847389.