The last week of August brought us a mixed bag of weather, hot and humid at the beginning and a little cooler with some rain towards the end. Up until this week we've been experiencing one of the coolest and wettest seasons I can remember. The past ten days however have been the hottest of the season. The fishing was a little tougher this past week but overall we still did very well. If we counted fish missed on a dry fly and others that were lost we would have had a great week!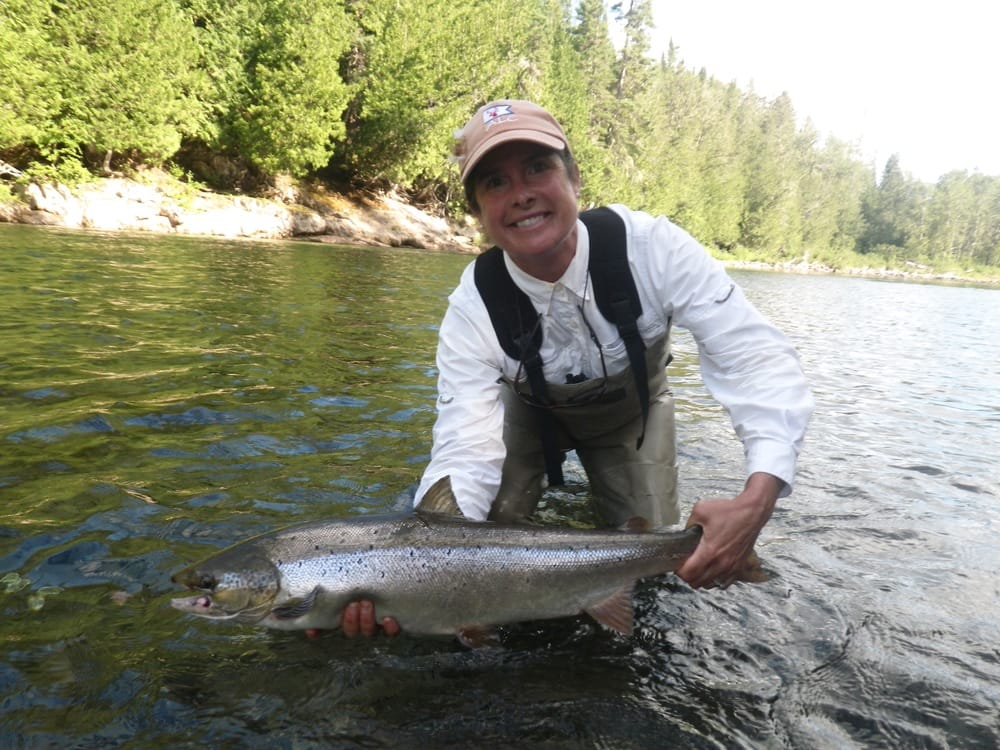 Our rivers are still in great shape, the Bonaventure is flowing at mid-July levels at 20 cubic meters per second. The Bony warmed up a bit to the 60 degree range which made fishing a little more challenging. By weeks end however it was back down to the 55 degree mark. The Petite Cascapedia is also running at mid-July flow and remains cool. Fishing on the Petite remains excellent. The Grand Cascapedia continues to be producing very well however our water levels were beginning to get a bit low. That all changed on Thursday when thunder storms brought the flow from 20 cubic meters per second to 90 in six hours. By Saturday it was down to the 60 range and clearing well, fishing should be hot nest week!
A new moon on August 29th and higher tides associated with it should bring in our fall run of salmon, actually we're already beginning to see a good number of fresh silver fish in our lower pools. With current water conditions we are looking forward to a productive September, always one of our favorite times of the season.
As our water levels fall and start to get a little cooler we are beginning to use our fall patterns. Even though our regulars such as the Stone Ghost, John Olin and Green Machine etc… have been working well, bigger tubes and the Francis patterns are beginning to produce. Dry's continue to take a good number of fish especially the Brown, Blue and Green Bombers. As long as our water stays above 50 degrees there's no reason to put the bombers away.
For more details please about Camp Bonaventure or Salmon Lodge contact us or call on +44 1980 847389.