El Pescador Week Summary
Weather: Winds were 20-30 mph at times early in the week, tapering to 5-15 mph towards the end of the week.
Air Temp: Generally, between 80ºF and 90ºF.
Water: Temp: 85 F.
Moonphase: Waning gibbous 90%
Weeks Summary
We had a solid week of catching Tarpon and Permit. This was despite some strong wind that made casting a challenge. Scott got one Tarpon 120 pounds, which was the largest of the week. Ted landed a 60-pound fish to complete his slam. Not to be outdone, Michael also completed a slam on landing a good tarpon. He ended the week as top rod when he caught his second good-sized permit.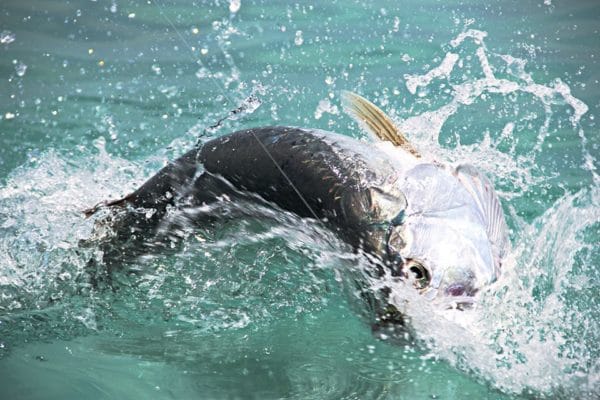 What guests were catching
Bonefish:
More than 275 bones were landed for the week; most were in the 2-4 pound range.
Permit:
10 Permit landed. Most were between 5-10 pounds, but two were in the 20-pound range.

Tarpon
19 Tarpon were landed. Most were juvenile fish under 30 Lbs, but we did have several big Tarpon between 60-120 pounds.
Other Species
Rounding out the week, anglers landed some Jacks, snapper, a small shark, as well as Barracuda.
Grande slams
Two grand slams for the week. Congratulations to Michael and Ted.
For more information on El Pescador Lodge please contact Alex Jardine or call our office on +44(0)1980 847389.