El Pescador Week Summary
Weather: Very hot and sunny with a couple pop-up showers. Winds: 10-15 mph.
Air Temp: Highs were between 80ºF and 90ºF with lows in the mid to upper 70's
Water: Temp: 85 F.
Moonphase: New moon on the 9th. Sunrise 05:40 Sunset: 17:53
WHAT GUESTS WERE CATCHING
Bonefish (Macabi):
No need to describe our bonefishing other than just fantastic. Here are the many anglers who found success! Cristina, Mary, Judith, Tia, Marlo, Rae Ann, Elizabeth, Linda, Sher, Phoenix, Lindsay, Lisa, Kelly, Jenny, Joanne, Tammy, Karen, Deborah and Alicia. Also, congrats to Micaela and Sam, Bobbie and Chris.
Permit (Palometta):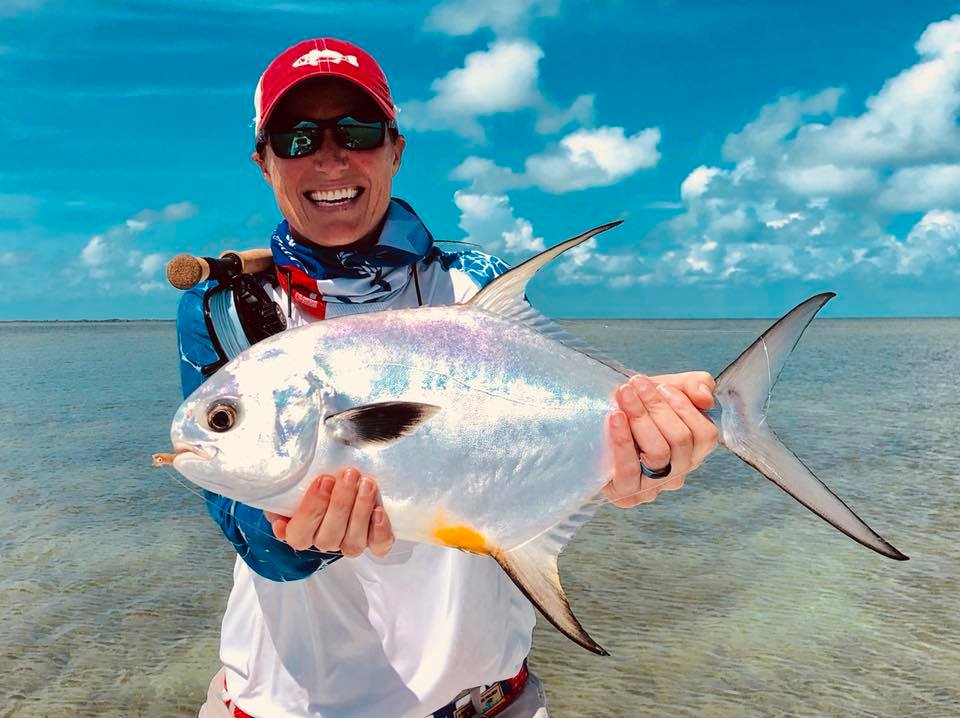 Joanne, Lindsay, Joanne, Bill R., and Mike G. all landed permit this week. Nice work.
Tarpon (Sabalo):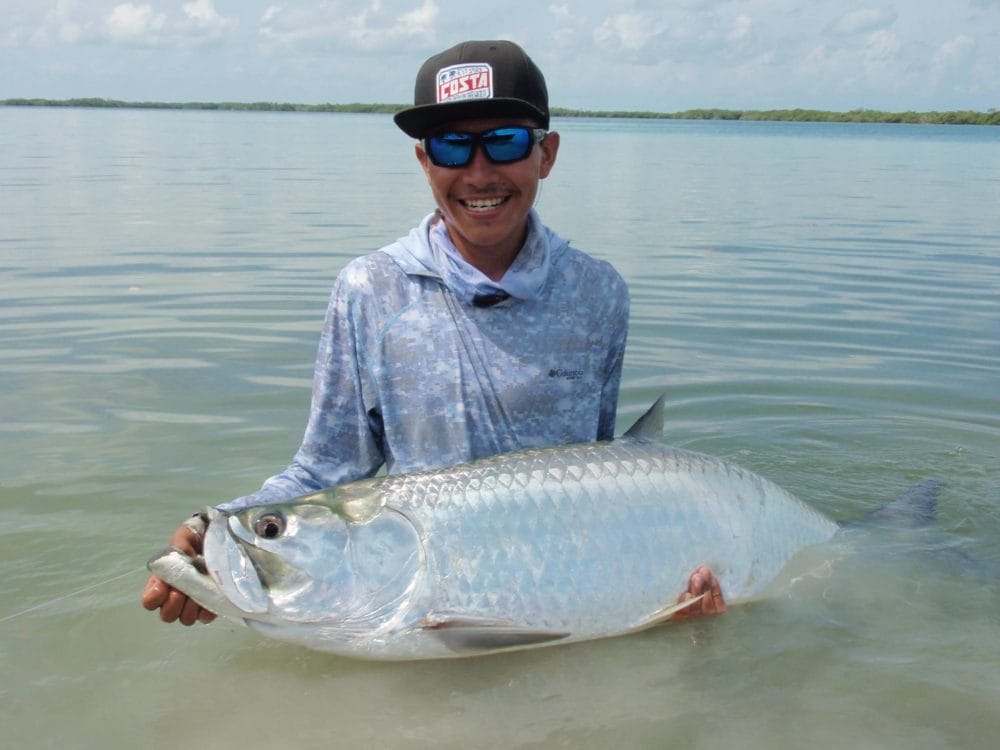 Congratulations to Cristina, Mary, Marlo, Tia, Lindsay, Joanne, Tammy and Karen, Micaela and Sam, Bill and Mike for getting their tarpon game on and getting at least one to the boat.
Other Species:
Snook, grouper, triggerfish, cobia, gray snapper, and mutton snapper.
Grand Slam:
Congratulations to both Tia R. and Bill R on their Grand Slams! That's the way to Belize It!
Flies that worked:
Bonefish: – Christmas Island Specials in orange, pearl and pink sizes 6 & 8
Permit: Grand Slam Crab, Squimp in size 6&8, Mantis shrimp.
Tarpon:Red and white, olive, white, red and black, all black and black and purple toads and bunnies continue to work well.
Week's Summary: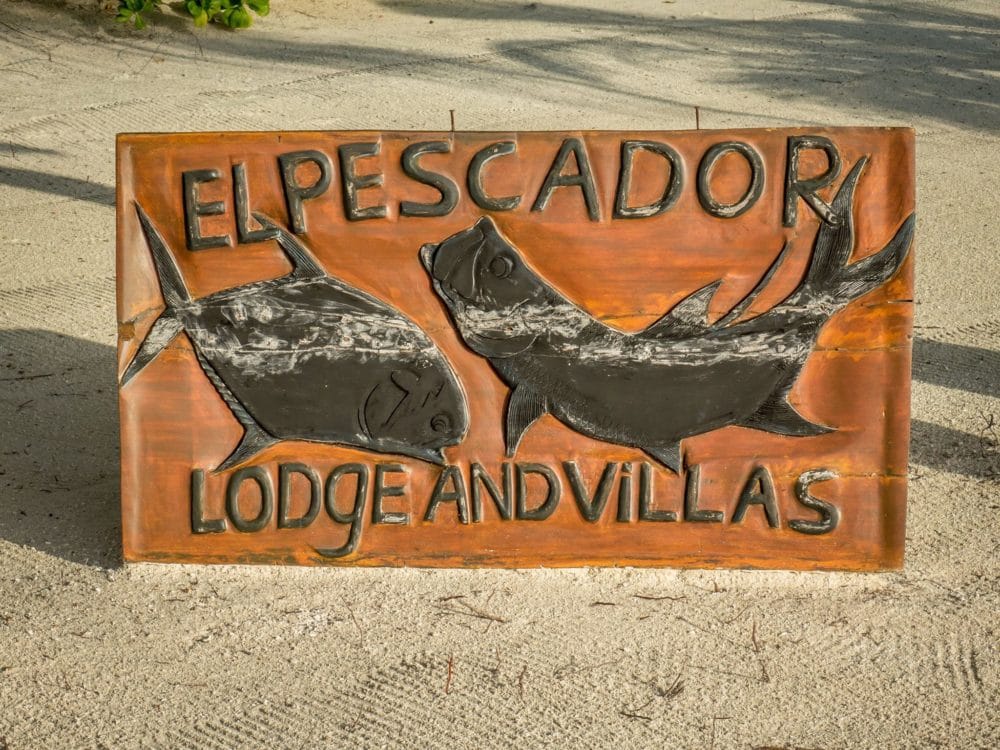 We had two lovely groups here in the past couple of weeks Justin and Rebecca hosted a big group for a Bonefish Bonanza followed by an all-female group of 20 anglers hosted by Mary. All anglers enjoyed fishing successes and lots of new friendships. A special shout out to Tia R for her Grand Slam.
Many time guest and friend of the lodge Bill R. got his grand slam this week! He has been chasing that accomplishment for years, and it happened this week with a partnership with his fishing buddy Mike G and Capt Gordy
For more information on El Pescador Lodge please contact Alex Jardine or call our office on +44(0)1980 847389.