For those looking for salmon fishing close to home the River Tay is an excellent option. The River Tay is one of Scotland's salmon finest rivers, with fresh fish present from the start of the season in January to the end of the season in the autumn. One of the main draws of the Tay is that it is never too low to fish, and great fishing can be had in a range of water heights. This makes the Tay one of the more reliable options to book ahead as regardless of the conditions there is always a chance of catching fish on a good beat. The variety of water types and the fact that many beats on the Tay have access to boats make the river ideal for both beginners and experienced anglers alike.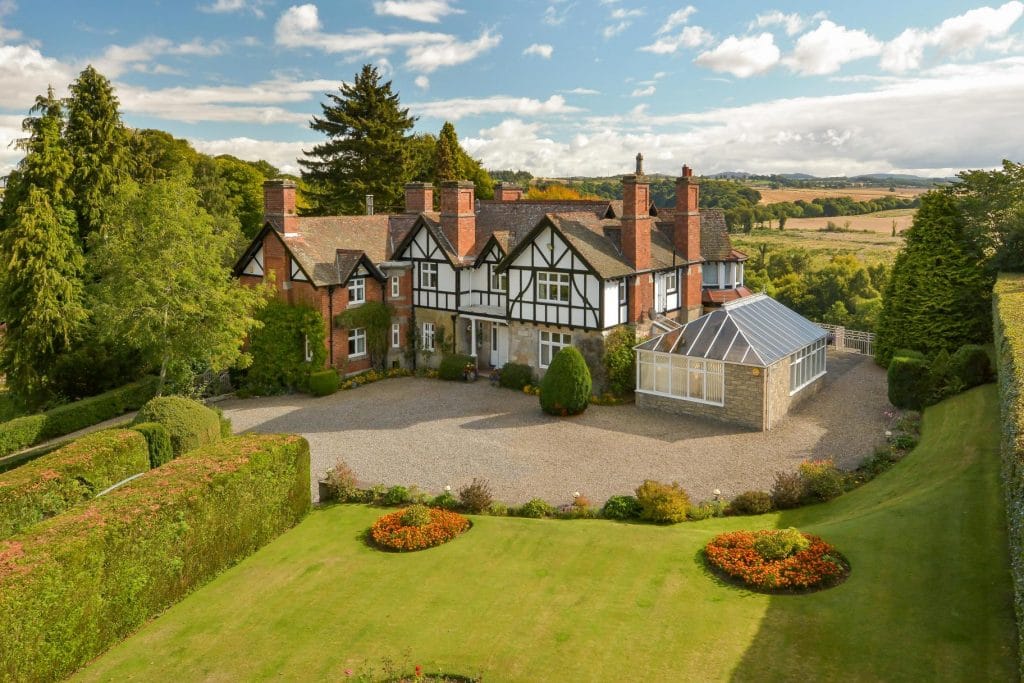 Summerhill Lodge
We are delighted to be able to offer fishing based from Summerhill House. Summerhill is known as the most luxurious and well-appointed lodge in the Tay valley, it is the perfect Tay fishing base. Let by the week, Summerhill has a selection of fishing on some of the Tay's best-known beats, including Murthly, Stobhall, Taymount and Upper Scone. In all cases there will be a minimum of one ghillie, normally two, well appointed if not luxurious huts and a mix of fishing from both boat and bank.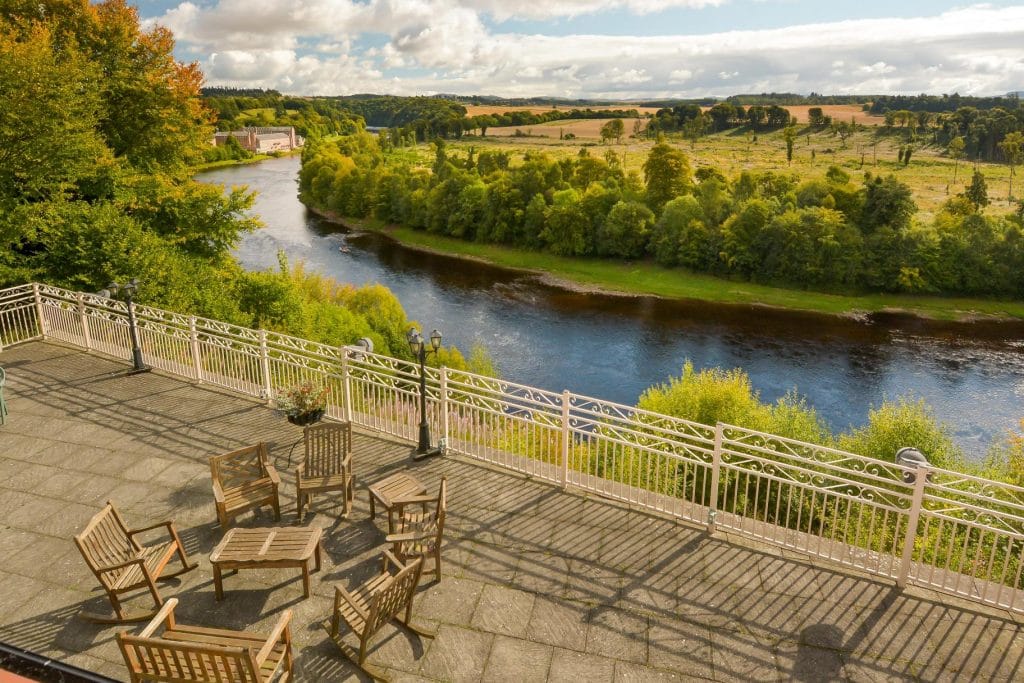 Summerhill sits on a bluff immediately above the river and has views upstream towards Stanley Mill and down through Benchil and Pitlochry. The veranda has magnetic qualities for fishermen who are drawn outside by the sight of fish jumping below. It is the ideal spot to relax after a day on the river or muse on the prospects for the day ahead.
The lodge sleeps a maximum of 12 in great comfort. There are four double bedrooms (with en-suite facilities), one twin room and two single bedrooms (each with second beds) and two further bathrooms and one further shower room. All linen is provided, and the property comes with a housekeeper's services.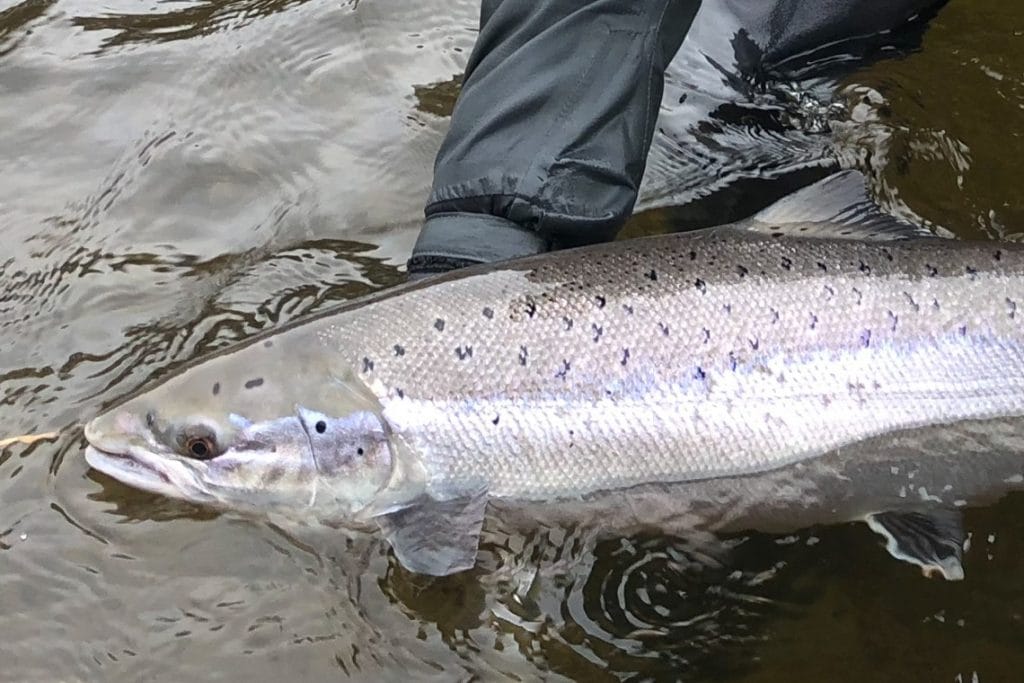 For more information about Summerhill availability and pricing please contact us or call our office on +44(0)1980 847389.